MSI Z170A Gaming M9 ACK (Intel Z170) Motherboard Review
$400 for a motherboard? MSI's new Z170A Gaming M9 ACK better offer some serious features for the asking price. Fortunately, it does.
Published Mon, Sep 7 2015 10:09 AM CDT
|
Updated Tue, Nov 3 2020 6:59 PM CST
Rating:

91%
Manufacturer: MSI
Introduction, Specifications, and Pricing
With the Intel Z170 chipset, all motherboard manufacturers are bringing their A-game, and it isn't a coincidence. The Z170 chipset is leaps ahead of any previous Intel chipset. Not only does it provide PCI-E 3.0 across its outputs, but it also offers many more connections, even compared to the X99 chipset. This means that third-party controllers aren't very important or very common, so motherboards mostly have the same specifications allotted in different ways. In the past, specifications were enough to set brands and models apart, but with Z170, motherboard manufacturers have to bring unique features of their own not related to connectivity, and that is where things get interesting.
MSI has revamped their gaming lineup naming scheme to match that of BMW and even Intel, with the M3 being at the bottom and the M9 at the top. I don't mind this naming scheme, and it further differentiates MSI's offerings from that of other brands that use the word "Gaming" and the same numbers. Other than naming, MSI has changed a lot of things about their new Z170 gaming motherboards, so follow me as I explore the Z170A GAMING M9 ACK.
Specifications
The Z170A GAMING M9 ACK is loaded with gaming features. MSI is using Killer's DoubleShot Pro where both Killer's latest NIC and latest Wireless AC card can be teamed. MSI has also really improved their audio section with new features and Nahimic software. There are six SATA 6Gbps ports and two M.2 slots and some bandwidth shared between them. The board supports USB 3.1 both Type-A and Type-C, and there are six total USB 3.0 ports (4 through two internal headers), which are referred to as USB 3.1 Gen. 1 (same as USB 3.0). The board supports 2-way SLI and 3-way CrossFireX as well as many PCI-E 1x lanes.
Pricing
The MSI Z170A GAMING 9 ACK is one of the most expensive Z170 motherboards at $400. In fact, it's the second most expensive Z170 motherboards, $100 less than the most expensive. At that price, it should offer features above and beyond those offered by the chipset. Most of the cost associated with this board is from the custom audio implementation and gaming features, and not 4-way PCI-E connectivity like other motherboards in the price range.
Packaging and the Z170A GAMING M9 ACK
Packaging and the Board
The box is high quality; it has a window as well. There are boxes inside boxes and it has that heavy feel unique to expensive electronics.
Accessories include 6x SATA6G cables, IO shield, modular red aluminum screws and washers, 2-Way extended SLI bridge, M-connectors, CPU installer tool, driver DVD, trail of X-Split, SATA cable stickers, Poster, case badge, door hanger, and manuals.
The MSI Z170A GAMING M9 ACK has five fan headers. The two circled in green are 4-pin PWM only headers so with 3-pin fans they will run at 100%, the headers circled in blue are 4-pin voltage mode headers that will work with both PWM and voltage mode (3-pin) fans. The motherboard has a black and red color scheme, but MSI has taken red and black and put their own spin on it. They have added red silk screen on the PCB to add something unique, their dragon logo is on the PCH, and the shield and heat sinks have a good mixture of red and black accents. The VRM heat sink even has water cooling built in and the additional modular screws add a nice hint of red if you choose to use them. Interestingly enough, the back of the motherboard has a large aluminum shield, and it covers some backside components on the PCB. The armor on the back is meant to reinforce the PCB's integrity so heavy CPU coolers and GPUs won't warp the PCB.
The IO Panel features Wi-Fi antenna ports, a ClearCMOS button, 2x USB 3.0 ports, 1x USB 3.1 Type-A, 1x USB 3.1 Type-C, 3x USB 2.0 ports, Killer GBit NIC, HDMI, DisplayPort, PS/2 KB/Mouse, 7.1 gold plated audio outputs with TOSLINK.
The PCI-E layout is pretty much standard, all PCI-E lanes are PCI-E 3.0. The first and third full sized PCI-E 16x slots work at 16x/0x with one card or 8x/8x with two cards. They both have PCI-E metal re-enforcements for heavy GPUs, and the spacing is optimized to keep two triple slotted GPUs far apart for good airflow. The middle 16x slot is electrically 4x and wired to the PCH instead of the CPU. The middle slot has 4x of bandwidth that is shared with the three PCI-E 1x slots, so when you use the 1x slots the big 16x (4x electrical) downshifts to PCI-E 3.0 1x.
There are two PCI-E 3.0 4x M.2 slots on the motherboard, and they share bandwidth with two sets of two SATA ports. The switching chart is provided above, and I should mention that most Z170 motherboards switch M.2 and SATA bandwidth because of the way the chipset ports are routed for SATA based M.2 slots and iRST.
There are a total of six SATA6Gb/s ports. There are also two SATA Express connectors and each SATA Express connector is shared with the two SATA ports adjacent to it. There are two sets of internal USB 3.0 headers, one is right angled and the other is vertical. One of the OC features, the slow-mode switch which will reduce CPU and Uncore frequencies to their lowest possible values, is located between the two USB 3.0 internal headers.
MSI has provided the Z170A GAMING M9 ACK with overclocking features including the standard power, reset, and clear CMOS buttons as well as a POST Code display and voltage read points. MSI has also implemented a USB UEFI flash recovery technology and the button right above the power button is to engage that tech. There is also a knob with a red button and this controls MSI's GAME BOOST feature, which is like OC Genie on steroids. It offers many auto-overclocking states, and there are 10 different levels, higher level equates to a higher overclock.
The audio area is covered by a shield, but I highly recommend removing it because the audio section on this motherboard is as insane as it looks. The DDR Boost area is highlighting MSI's dedication to improving memory overclocking, and the red silk screen of memory traces is to highlight this (those aren't the actual trace paths and no they don't light up, even though that would be cool). It looks kind of intriguing, and at least it's something different than what we are normally used to, perhaps even a conversation starter.
My sample came with the Killer Wireless AC card already installed.
There are a lot of screws with this motherboard; you have metal shields screwed down on both the back and front sides of the PCB. The heat sinks seem to make good contact with the components they cool, and the VRM heat sink does have lights in the corner that shine towards the end of each end of the VRM heat sink.
MSI Z170A GAMING M9 ACK Circuit Analysis
Circuit Analysis
I usually show shots of the back earlier on, but since it was covered up by the large backside shield, I couldn't before. There is a fair amount of backside componentry, and this isn't a bad thing considering there is that backside shield to protect it all. Look at that audio section; there are so many capacitors and amplifiers.
If you count the phases this VRM is a 6+4+1+1 phase VRM (VCC + VCCGT+VCCSA+VCCIO). There are four major input rails to the CPU for Z170; VCC (VCore), VCCGT (Graphics core), VCCSA (System Agent), and VCCIO (CPU IO). Counting the phases from the top left to the bottom right; the first single inductor (choke) is a bit smaller than the rest and it is in charge of VCCSA, following it are six inductors are for the CPU VCore and the other four are for the VCCGT (graphics).
MSI claims that the core material in the inductor's core is Titanium, which is news to me and must be the first time Titanium core inductors have been used on a motherboard. Perhaps it is some titanium alloy or the inductors are coated in titanium or its part of their marketing nomenclature. Titanium does have some interesting properties and is a very expensive metal; it can also handle very high temperatures. The output capacitor bank is a mixture of 10K polymer cans and some tantalums.
The Intersil ISL95856 is a hybrid digital PWM which has a total of 4+3 phase outputs with three integrated drivers. The CPU VCC (VCore) uses three of the four phases, two integrated drivers and a single ISL6625A labeled (5AZ) on the back of the PCB is used for the third driver. Each driver outputs to two sets of MOSFETs and two inductors. The VCCGT (integrated graphics) uses two of the three phases from the second PWM rail and uses a single back-side ISL6625A driver to compliment a single integrated driver. It also has two sets of MOSFETs and inductors for each drivers. The MOSFETs are from NIKO Semiconductor, the PK616BA for the high-side and PK631BA for the low-side PowerPAK MOSFETs for the CPU VCore and CPU Graphics. I should mention that with Z170 there isn't a need for a very powerful VRM for high air overclocks because the CPU doesn't seem to use a lot more power when overclocked compared to stock.
The memory VRM is controlled by a dual phase Powervation digital PWM, the PV3205. The memory VRM uses the same NIKOs power MOSFETs as the CPU VRM. This is more than enough power for any DDR4 configuration. There is an IDT 6V41516NLG clock generator for BLCK overclocking and that inductor there is what outputs the VCCIO power, but I am not able to identify the power MOSFET or POL regulator device used right below it.
The Killer e2400 has become more common as the latest Killer gaming NIC. It was just released a few months ago. MSI has also implemented the "Killer Shield" which is filled with magnetics and acts as a transformer. These LAN filters are usually found on high-end server boards these days. The magnetics improve signal quality, provide isolation from high voltage spikes, match impedance, and reduce noise.
MSI Z170A GAMING M9 ACK Circuit Analysis Continued
Z170A GAMING M9 ACK Circuit Analysis Continued
This quarter of the board is covered in amplifiers, DACs, ADCs, and high quality electrolytic audio capacitors; it's also probably responsible for a quarter of the cost of the entire product. MSI went back to the basics of implementing a sound card on a motherboard by literally implementing a sound card on the motherboard. There are multiple analog filter stages, many different types of operational amplifiers, and two sets of digital to analog converters (DACs) and analog to digital converters (ADCs), one set is for the back panel outputs and the other for the front panel header.
The audio is based on a CMedia CM6632A audio processor found on many sound cards. It uses USB 2.0 as its interface and PMC PM39LV010 1Mbit CMOS provides flash memory and is located on the back of the PCB. For the front panel, there is a Cirrus Logic CS5346 analog to digital converter, an ESSTech ES9016K2M SABRE digital to analog converter, a Texas Instruments TPA6120A2 high fidelity audio amplifier, and two National Instruments LM4562 HiFi dual audio amplifiers located on the back of the PCB. The back panel IO outputs use a Cirrus Logic CS5346 analog to digital converter, an ESSTech ES9006AS SABRE digital to analog converter, nine Texas Instruments FET-Input OPA1652 operational amplifiers, and three National Instruments LM4562 HiFi dual audio amplifiers.
The flash memory and amplifiers pictures on the right are located on the backside of the PCB and are some of the audio hardware referenced earlier. There are 13 red LEDs that light up the PCB divide, which isolates the audio card from the rest of the motherboard.
A Killer 1535 provides Wireless AC and Bluetooth 4.1. The Wireless AC is 2x2 so it tops out at 867Mbps.
MSI is known for using re-drivers on their USB ports, and here we see two ASMedia ASM1464 re-drivers for the vertical USB 3.0 internal header to help increase signal integrity for longer USB 3.0 internal header cables. On the right, there is an ASMedia ASM1142 USB 3.1 controller, and a Texas Instruments HDS3212 type-C switch to ensure working compatibility with type-c devices.
There are numerous ASM1480s scattered along the bottom half of the PCB and they are PCI-E gen3 quick switches to switch SATA and PCI-E bandwidth around the board. The M.2 slots share some bandwidth with some SATA ports, and the middle 16x PCI-E slot (4x electrical) shares its bandwidth with the PCI-E 1x slots. There is a single 128Mbit BIOS ROM from Winbond, and a few of these nuvoTon NCT5605 and other unknown ICs act as secondary superIOs/ECs for the OC features (BIOS Flashback and auto OC wheel) and fan control.
The main SuperIO is the nuvoTon NCT6793D which provides fan control and temperature and voltage monitoring as well as the PS/2 port on the backpanel IO. An NXP PTN3360 acts as a level shifter for the HDMI output.
Four main ASMedia ASM1480s switch 8x of bandwidth from the first PCI-E 16x slot to the third.
BIOS and Software
BIOS
Like other Z170 motherboards I have reviewed, MSI seems to have revamped the welcome screen of their new UEFI. There is now an easy mode where more basic BIOS configuration options are displayed. You can change your boot order or even setup your fans, and there is also an option to change the "Game Boost" OC dial from hardware to software mode. If you want more advanced options, just press F7 and then from then on the BIOS will default to the advanced mode. The advanced mode is much more intricate, all the settings you might need for overclocking are present. Some people were wondering if MSI has added offset overclocking, and they have in fact added offset overclocking to all voltage modes including adaptive and override.
The BIOS is as stable as others I have seen from other vendors. The only thing I have to nitpick at is that the reboots can be extensive after clearing the CMOS, but that isn't something unique to MSI at all, almost all Z170 motherboards act this way. MSI's BIOS is quite useful and provides everything from GUI based fan control which lets you pick and choose the temperature sensor to use for smart fan curves, and you can visually set the curves. There is something I should mention about the fan control; the two CPU fan headers only provide PWM mode control meaning that 3-pin voltage mode fans will run at 100% since they don't use that extra fourth pin for control. The three system fan headers have voltage mode control and can control all fans through the voltage method. If you have PWM fans, you should use the CPU fan headers.
Software
MSI is using both a CMedia audio controller and a Killer NIC, each has their own software suite. The CMedia is similar to that of sound cards which use the CMedia controller, and Killer's offers their DoubleShot Pro technology for intelligent Wi-Fi and NIC teaming.
The Killer software is separate from the driver, so if you don't care for it, then you don't have to install it to begin with. You must also enable the DoubleShot Pro technology if you want to team the Wi-Fi and LAN, but it is kind of cool seeing the Wi-Fi charts and which access points have better signal quality.
MSI has their own software suite as well. MSI's Live Update 6, Command Center, ECO Center, Super Charger, and Fast Boot are a few titles. MSI recently launched a CPU-Z skin as well and it looks pretty neat.
Nahimic Audio software is also provided which can help enhance options and provide different audio effects while gaming.
Test System Setup
Steven's Motherboard Test System Specifications
This is the new test bench, and it is designed to test every aspect of the motherboard and IO. I have designed it so that the motherboard sits in a case and is cooled by fans always on at a constant rate to keep the conditions similar for all tests. I have cut out part of the case behind the motherboard so I can get thermal images of the back of the PCB where the VRM heat spreads. System and CPU power measurements are now digitally logged.
I am also using a Netgear Nighthawk X4 AC2350 for our network (including wireless AC) tests. The latest M.2, SSD, and USB technologies are also being utilized to test the maximum potential of the motherboards that are being tested.
The LEDs provide accent lighting both on and under the PCB. There are even LEDs built into the LAN and two USB ports located on the backpanel IO.
I added light bars to two of the Dominator Platinum DIMMs, but sadly I installed them upside down.
I did install the modular screws on the motherboard and they add the detail one would expect from the display of a $400 motherboard. You do have to use the provided wrench, but it does add a level of security so it is harder to remove the board if you didn't plan on it (like at a LAN party).
Overclocking
Overclocking Results
CPU Overclocking
CPUID recently released their latest CPU-Z version which brings some major changes to the much loved software. One of these changes has made it harder to get a validation at lower stability levels, so it becomes much more troublesome to validate 5.2GHz at 1.5v with every board. While CPU-Z has changed, many motherboards (not this one) don't have LLC. I have to set a higher voltage to compare all these boards at the same voltage. I have decided to reduce the CPU VCore to 1.4v applied (I will measure real VCore at the output capacitors), and see how high I can validate. On most boards its 5.0-5.1GHz. I have also decided to add real voltage levels compared to what is set for all motherboards, if they don't have voltage read points I will mark where I got the readings from.
The Z170A GAMING M9 ACK is doing 5.0GHz, the only reason being I didn't have a light enough software program to change settings in the OS.
I am using HandBrake to transcode a 2GB video, and it is very telling since it pulls all cores to maximum frequency and load. Handbrake is good for a quick stability check, plus I get a log of the encoding speed and the number of errors. It is very easy for the queue not to finish all the way and just error out, and 1-3 hours of AIDA is about equal to this HandBrake test, so I am replacing it.
There is only one option for LLC and its 100%. I have no idea why LLC is so limited these days compared to the past, but it is pretty important. This isn't the only motherboard with only one LLC level, sadly, it has become rare to find more than one LLC level on a motherboard. LLC on this board works quite well, it also gets rid of all VDroop, there is still a little, but nothing too significant.
Memory Overclocking
I have decided to also change some things for the memory section. Clocking standard XMP has become easier, and ever since launch, memory performance and overclocking has gotten better too. I have decided to expand the overclocking tests to the following:
Test 1: 4x8GB (32GB) Corsair Vengeance LPX 2666MHz C16
I added a second Vengeance LPX kit to my previous memory test for 32GB of memory. This test is to see if the board can apply XMP meant for two DIMMs to four DIMMs of the same make and model, and the Z170A GAMING M9 ACK booted and applied the settings without issue.
Test 2: 4x4GB (16GB) Corsair Dominator Platinum 3200MHz C16
Here I am using a kit meant for X99 on Z170, this is a fast kit at the speed more people will run below for 24/7 operation. The board handled this kit without issue.
Test 3:2x4GB (8GB) G.Skill Ripjaws V 3600MHz C17
I got to 3466MHz with the G.Skill kit. This 3600MHz kit doesn't work on many boards, most overclocking motherboards operate it fine, but the board has to be tuned for it. The Z170A GAMING M9 ACK isn't an extreme overclocking board and it wasn't able to easily boot this with XMP (BIOS update should remedy this in the future). The settings would take, but it wasn't very stable, so I ended up setting 3466MHz instead, which ended up giving me enough stability.
CPU, Memory, and System Benchmarks
CINEBENCH 11.5
wPrime
AIDA64 AES and HASH
AIDA64 FPU
AIDA64 Memory
PCMark8 Home Test
3DMark: Cloud Gate
3DMark: Fire Strike
3DMark: IceStorm
Resident Evil 6
MSI's Z170A GAMING M9 ACK does well against other Z170 motherboards. It seems to perform better in gaming benchmarks and in a few cases it took the lead pretty easily. Needless to say, there are no issues with performance, and all around it has decent performance. MSI is using Intel's default Turbo profile, so there are no tricks at stock like other boards.
Some motherboard reviewers put a lot of weight into motherboard CPU, memory, and GPU benchmarks, but for me CPU, memory, and GPU benchmarks on motherboards should be more about finding anomalies and I do that at standard settings (4.5G in graphs). I believe that the system IO benchmarks on the next page are more important and they do tend to differ more from one model to the next.
System IO Benchmarks
CrystalDiskMark SATA6G:
CrystalDiskMark M.2:
CrystalDiskMark USB 3.0:
ixChariot Network Throughput:
I changed the hardware configuration for some benchmarks and changed how the networking benchmark is done. I changed out the SATA6G SSD to a Samsung 850 Pro, I changed the way USB 3.0 testing is done (now it is done with an external SSD), and I heavily increased the number of connections for network testing so that all NICs won't hit the 940 Mbps maximum.
The Z170A GAMING M9 ACK performs very well in the SATA and M.2 tests; some of the best sequential speeds from the M.2 drive are from this board. Networking performance is pretty good too, but it's the first time I have tested wireless capabilities with the new method and I have nothing to compare the Wireless AC to right now. I would think that performance would be closer to 300+ Mbps if using the old method, perhaps above that.
Audio RMAA 5.5:
I disable all audio features, set the correct bitrates, and then test the audio with a loopback test.
Sound Judgment by Ear: Excellent. RMAA doesn't tell the whole story with non-Realtek based audio solutions. The audio output of the Z170A GAMING M9 ACK is one of the best I have ever heard form a motherboard, I could even say its possibly the best audio implementation I have seen on a motherboard. There are 5 ratings for audio: 1. Problems, 2. Okay, 3. Acceptable, 4. Very good, 5. Excellent
Thermal Imaging and Power Consumption
System power usage is measured at the AC/DC PSU (the Corsair AX1200i) which I have connected to another system to measure the test system, and as a backup I have a wall meter to verify. The CPU power is measured through the 8-pin connector, which is hooked up to a hall effect IC, which measures current and puts out a voltage in proportion to the current. That voltage is logged by a National Instruments ADC, which logs the DC voltage level that I then convert into current.
Note on Thermal Images: In the temperature section, we use our Seek thermal imaging camera to capture the surface temperatures of major components on the board. I look at the VRM and then all other things that light up the screen. If there is something to worry about, then I will state it, otherwise I will just show the hotter running parts of the board for fun. Unless some component is over 80-90C, then there really isn't anything to worry about.
All systems will act differently, so I will look for commonalities, such as how far from the VRM the heat spreads through the PCB and the difference in temperature between the front side and backside of the PCB. Keep in mind, the majority of the heat from the VRM goes into the PCB as it is a giant soldered on copper heat sink. A larger difference in temperature between the back and front of the PCB points towards a more effective heat sink.
Thermal Testing at Stock Speeds:
The image on the left is always at idle and the image on the right is at load. During ALL TESTS, fans above the VRM that cool the CPU cooler's (Corsair H110i GT) radiator are turned on to high (12v).
Full frontal.
Up-close of the front of the VRM.
Up-close of the back of the VRM.
Thermal Testing at 4.5GHz Overclocked Speeds:
Full frontal.
Up-close of the front of the VRM.
Up-close of the back of the VRM.
The VRM on the Z170A GAMING M9 ACK isn't the best I have seen on the Z170 platform and it's not close to the worst. While the CPU was overclocked to 4.5GHz, the VRM did seem to run a bit warmer than at stock, but always in the safe range. The heat sinks seem to work well to dissipate the heat. The heat sink has built in water cooling support, and I do think that it could reduce VRM temperature, but it wouldn't affect performance much (you probably won't be able to OC higher since the VRM isn't really limiting anything). The longevity of the components will be increased by cooling the VRM with water cooling, but it's not really necessary here.
Anything under 60C is great, 60-80C is acceptable, and anything above 80C is a bit worrisome (if at stock).
What's Hot, What's Not & Final Thoughts
This is where you can fast forward to the final section of the review, and get a quick recap and points on the MSI Z170A GAMING M9 ACK.
What's Hot
HiFi Audio Implementation: I have reviewed other MSI boards in the past which had greatly upgraded audio sections compared to other motherboards, but I think this implementation might be MSI's best yet. MSI literally took a sound card and implemented it on the motherboard, and they didn't seem to bat an eye at the sheer amount of space required. This audio implementation requires a lot of circuitry considering it has dedicated AMPs, DACs, and ADCs for the rear and front audio systems. There are countless rows of amplifiers and many Nichicon Gold capacitors. The final result is an excellent audio implementation which sounds as good as it looks. It's one of the best I have seen on a motherboard.
UEFI and Fan Control: MSI's Z170 UEFI is strong. Not only does it provide a sleek and easy to use interface, but it also has all the features you need to overclock and setup your system. Fan control in the UEFI is one of the best I have seen, the GUI is useful, you can visualize the temperature used in the SMART fan scheme, and you can pick if you want to use the CPU or system temperature.
Wi-Fi and LAN Teaming: Killer's DoubleShot Pro allows for the teaming of Killer NICs to Killer Wi-Fi units, which is something unique. If you saturate your wired connection then DoubleShot Pro would be useful for getting around bottlenecks. Regardless of your view on Killer's software, MSI's NIC implementation is better than most other boards regardless of NIC brand. MSI is using the "Killer Shield" which is just a brand name hardware LAN filter, which uses transformers to improve signal quality, provide isolation from high voltage spikes, match impedance, and reduce noise.
OC Features: At $400, you expect to have OC features and MSI does please with the inclusion of all basic OC features and some extras. The standards POST Code, voltage read points, power, reset, and clear CMOS buttons are all present. MSI also provides USB BIOS flashing to recover a corrupt BIOS, a slow mode switch, and a dial for automatic overclocking.
Aesthetics: MSI brought out some of their better designs for the Z170A GAMING M9 ACK. For starters, all the shields are metal, and the designs are contemporary so they are easier to match. For reasons I can't easily explain, I actually really like the red trace path silk screen around the DDR area. MSI also provides red aluminum modular case screws that really add that final touch of red to round out the look of your system. MSI also has LEDs everywhere, even in the heat sinks. If you love red and black, then you will love the way the Z170A GAMING M9 ACK looks.
What's Not
Very High Price: At $400, it is the second most expensive Z170 motherboard, and it doesn't support 4-way SLI/CrossFireX like other boards at this price range. Instead, it offers a very nice audio card built into the motherboard, and that is something you have to think about before you spend your money on this board. If you could deal with less impressive audio or you have an external DAC, then the Z170A GAMING M9 ACK might not be worth it for you.
CPU fan headers are PWM only: While the system fan headers will work with both PWM (4-pin) and voltage mode (3-pin) fans, 3-pin fans will run at 100% in either of the two CPU fan headers because they only support PWM mode.
Final Thoughts
At $399.99, the Z170A GAMING M9 ACK is the second most expensive Z170 motherboard currently on the market. While the cost of the product is sky high, it does have many cool features that could justify its price. Since the Z170A GAMING M9 ACK is inherently a gaming motherboard, it should have appealing gaming features. These days gaming features on a motherboard refer to audio, networking, aesthetics, and auto overclocking. MSI has implemented one of the best motherboard audio setups I have seen along with solid networking hardware, killer aesthetics, and a good amount of overclocking features. MSI has also paid a lot of attention to detail that isn't easily spotted upon first glance. There are re-drivers for the USB, the LAN has its own filter, red and black colored modular screws are provided, and the auto overclocking has ten levels that can be manually configured.
The motherboard looks and feels high quality as well. The shield on the back didn't really make sense to me until I held the motherboard and felt how stiff it is with the shield. The PCB will definitely not warp under multiple heavy video cards and a big CPU cooler. Just like the BMW M9 will be a powerful engine with a little car added to it, the Z170A GAMING M9 ACK is a powerful sound card with a little motherboard added to it. If you don't need the crazy audio that the motherboard offers, then you should look towards a more affordable product, since the majority of premium of this product comes from the audio section.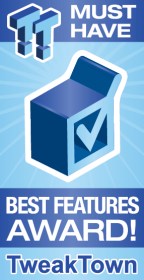 | | |
| --- | --- |
| Performance (including Overclocking) | 90% |
| Quality including Design and Build | 91% |
| General Features | 97% |
| Bundle and Packaging | 92% |
| Value for Money | 87% |
The Bottom Line: If price is no issue and you want excellent audio built into a gaming motherboard with sleek aesthetics, then you should give the MSI Z170A GAMING M9 ACK a look.
PRICING: You can find products similar to this one for sale below.

United States: Find other tech and computer products like this over at Amazon.com

United Kingdom: Find other tech and computer products like this over at Amazon.co.uk

Australia: Find other tech and computer products like this over at Amazon.com.au

Canada: Find other tech and computer products like this over at Amazon.ca

Deutschland: Finde andere Technik- und Computerprodukte wie dieses auf Amazon.de