MSI X99A GODLIKE GAMING (Intel X99) Motherboard Review
Are you looking for probably the ultimate in Intel X99-based motherboards? Then come and check out our review of MSI's X99A GODLIKE GAMING board.
Published Mon, Aug 3 2015 4:08 PM CDT
|
Updated Tue, Nov 3 2020 6:59 PM CST
Rating:

96%
Manufacturer: MSI
Introduction, Specifications, and Pricing
At Computex earlier this year, MSI showed off their X99 GODLIKE GAMING motherboard for the first time; the board took world records during a live OC event hosted by G.SKILL and made a quick leap to fame. This quick ascension into the lime-light is partly due to its over the top name. Today, I have the X99 GODLIKE GAMING in my system and ready to undergo analysis and testing. This motherboard catches your eye with its aesthetics and reels you in with its insane feature set.
MSI usually diversifies its lineup into its gaming and overclocking series, but the X99 GODLIKE GAMING is a mix of both. In the past, we have seen a diversification of gaming and overclocking motherboards, companies have been trying to target different users with features unique to each line, but now it seems some manufacturers are going back to pre-diversification times with above the top motherboards. Let's see how over the top the X99 GODLIKE GAMING is!
Specifications
MSI has loaded the X99 GODLIKE GAMING will dual Killer NICs and a Killer Wireless AC card, together they provide a function called Killer Double Shot X3 Pro which I will cover later on. Apart from networking, MSI has provided the GODLIKE with USB 3.1 capabilities as well as M.2, SATA Express, and a slew of overclocking features. This board also has dual Bluetooth adapters, one is hidden under the shield which is dedicated only to the LED capabilities of the motherboards and is used to connect the LEDs to the application on your phone.
Pricing
The X99 GODLIKE GAMING isn't listed on any US site as of yet, but I predict it will cost more than the $419.99 price tag on the X99A Gaming 9 ACK from MSI since it has more features.
Packaging and the X99 GODLIKE GAMING
Packaging and the Board
The box and packaging are really quite nice. MSI went through a lot of trouble and spent a lot of resources to make the box and packaging feel top notch and of high quality. This is perhaps the best delivery of a motherboard I have seen throughout all the X99 motherboards I have reviewed.
Accessories are plenty; 10x SATA6G cables, 2x short 2-Way SLI bridges, 2x long 2-Way SLI bridges, USB 3.1 OTG USB Flash Drive, IO Shield, 6x V-Check cables, screw for M.2, 6.3mm-3.5mm headphone jack, Turbo U.2 host card, 2x antennas, M-connectors, manuals, case badge, door hanger, and driver DVD.
I have circled the fan headers on the board, there are a total of five headers, two circled in green are 4-pin PWM headers, and three circled in blue are 3-pin voltage mode headers. Almost all of the PCB is covered by MSI's shield, which isn't plastic but rather aluminum. The shield's function is more aesthetics, and the entire purpose of this board is to be a show motherboard providing the best performance with the best aesthetics. The shield houses multiple LEDs and controllers, and helps reflect the light back on to the PCB. The back of the PCB isn't bare; in fact it has a lot of components such as both memory PWMs, multiplexers, re-drivers, PWM doublers, and LEDs from the audio trace path which isolates the audio. It is an 8-layer PCB.
The back panel IO features a 2x1GBit NIC which have built in red LEDs so that the ports glow from the inside out, 4x USB 3.0 ports, 1x C-Type USB 3.1 port, 1x A-Type USB 3.1 port, 2x USB 2.0 ports, PS/2 keyboard/ mouse, two antenna ports, a 7.1 TOSLINK for audio with S/PDIF out, 6.3mm audio jack, and a ClearCMOS button. MSI calls their USB 3.0 (5Gb/s) ports USB 3.1 gen 1 (which is technically 5Gb/s), and USB 3.1 gen 2 (10Gb/s) is USB 3.1 (10Gb/s).
The PCI-E layout on this motherboard is optimized for 4-Way SLI/CrossFireX. Eight PCI-E 3.0 lanes from the CPU are routed to the middle PCI-E slot which is linked to the Turbo M.2 slot. If you install an M.2 drive into the Turbo M.2 slot, it will disable this slot. The first and fourth (out of five) 16x slots operate at 16x/16x when two cards are installed, and when 4 cards are installed, these each go down to 8x while they each give 8x to the red 16x slots below them. Since 8x of PCI-E is routed to the middle slot, you cannot use all 40x of the CPU's PCI-E lanes, but you can still run 4-way SLI at 8x per slot. This configuration shouldn't hurt 4-way performance much.
There are 10 SATA6G ports from the PCH. SATA ports 5 and 6 share their bandwidth with the M.2 slot for SATA mode, but in PCI-E mode, they don't share their bandwidth with the M.2 slot. SATA Express is also present, and those two SATA ports near the connector can be used for SATA or SATA Express. A USB 3.0 front panel header is located north of the PCH which is great for cable management.
A BIOS sector switch is located in the lower right-hand corner of the board as well as the POST code display and another USB 3.0 header.
A slow-mode switch is provided at the bottom of the board, and other OC features are located at the top right of the motherboard. Power and reset buttons as well as voltage read points are located at the top right-hand corner of the motherboard. MSI's OC Genie button is also located at the top of the board and a switch is located right near it and it controls how high OC Genie overclocks your system.
The front audio output and the back-panel 6.3mm jack share their output, so an audio section switch is provided so that you can choose which output to use for your headphones. The shield over the audio also acts like an EMI shield.
The X99 GODLIKE GAMING carries the LGA2011-V3 socket with extra pins for better cache and memory overclocking.
MSI has added PCI-E slot supports. These supports consist of two pieces of aluminum which help further secure the slots to the board. Upon closer examination, I found that they are soldered to the board and seem to be grounded.
MSI provides a 12 phase VRM on the X99 GODLIKE GAMING. There is also an extra power connector socket for more power during extreme overclocking.
X99 GODLIKE GAMING Circuit Analysis
Circuit Analysis
This board is loaded with circuitry especially in the audio area. The board also has two add-in cards which are built in, one on the IO panel which is the Killer Wireless AC card and the second is a specific Bluetooth LED controller.
The VRM on this board consists of 12 phases of 55A DrMOS and MSI's Super Ferrite Choke power inductors which MSI states are rated 60A. The output capacitor bank is made up of 11x 330uF Tantalum capacitors for a total of 3630uF output capacitance. This is MSI's standard top of the line X99 VRM, the VRM on the X99S-MPower I reviewed months ago is very similar and has proven it can handle harsh overclocks. The PWM only supports 6 phase operation, so MSI doubles the phases through 6x Intersil ISL6617 phase doublers.
The Intersil ISL6388 is one of Intersil's first digital PWMs under their own brand name. It provides pretty solid performance. The power stages integrate one high-side and one low-side MOSFET along with a driver. These are from Fairchild Semiconductor. The FDMF5823DC are capable of outputting up to 55A each. They seem to also have an extra pad on the top, perhaps to act like a heat sink.
This is the second time I have seen a Powervation branded PWM used on a motherboard (first was X99S-MPower); they seem to be focused only on DC/DC buck controllers. MSI is using two of them here, one for each memory set. The PV3203 is a dual phase digital PWM. Each memory phase is made up of two Fairchild FDMS3668S which each consist of two MOSFETs.
Here is another PV3203 and more dual n-channel MOSFETs, most of the memory VRM is located on the backside of the PCB to make room for OC features.
MSI is using the Killer Wireless-AC 1535, which is a brand new Wireless AC card from Killer.
MSI is also using the brand new Killer e2400 which is the next-generation Killer gaming NIC. Using two of them with the Killer Wireless AC provides Killer Double Shot X3 Pro which allows all three NICS to work simultaneously to allocate bandwidth to different applications through hardware and not only software.
X99 GODLIKE GAMING Circuit Analysis Continued
Circuit Analysis Continued
The LEDs are controlled by a LUPIGAGA Bluetooth controller. Its name is actually a bit telling; the LUPIGAGA is used in a variety of toys to provide automation and/or remote control through Bluetooth connected smartphones. In this case, the dedicated Bluetooth controller connects to the smartphone and the MSI application provides real-time control of the LEDs without even being in Windows.
Every three RGB LEDs is controlled by a single Holylite Microelectronics Corporation HL5225 which is a 3-channel RGB controller. This allows for individual LED control to produce crazy-awesome effects.
A large Texas Instruments TPA6120A2 is a powerful amplifier used for the 6.3mm/front panel output, two other Texas Instruments LM4562 are audio amplifiers for the other outputs. MSI has gone a step further than most manufacturers with their ALC1150. While the ALC1150 is basically a large multi-channel DAC/ADC, MSI decided that it wasn't good enough and provided an ESS SABRE ES9018 8-channel DAC which supports up to 135dB DNR and -120dB THD+N. The Realtek ALC1150 is also present as are many Chemi-Con audio capacitors. Two other Texas Instruments OP1652 are also provided for other outputs. The audio on this motherboard is very nice and heavily equipped, just like a discrete audio card.
An ASMedia ASM1142 provides two USB 3.1 ports on the backpanel, and an ASM1042 provides the bottom USB 30 internal header.
There are many ASMedia ASM1464 which are USB 3.0 re-drivers, they ensure the best USB 3.0 performance even when the ports are located far from the PCH, such as those on the backpanel and internal headers. There are also a handful of ASMedia 1467 which are re-drivers for SATA/M.2 and provide a clean signal for the Turbo M.2 slot, which also supports the U.2 adapter.
Pericom PI3PCIE which are PCI-E 2.0 quick switches. Eight of them are used to distribute the lanes for PCI-E slots, and two others are used to route 4x from the middle 8x slot to the M.2.
A nuvoTon NCT6792D is the main Super IO chip on the motherboard, it provides all the voltage, temperature, and fan control and monitoring. Dual Winbond 128Mbit (16MB) BIOS ROMs are used on the X99 GODLIKE GAMING, and two other PCI-E 3.0 quick switches are used to switch SATA bandwidth to the M.2 slot. A nuvoTon NCT5605 is a GPIO expander for the SuperIO providing more functionality in terms of OC features and/or lighting.
BIOS and Software
BIOS
MSI has done a great job with their UEFI, it is one of the better ones when it comes to the X99 platform. Overclocking features are abundant, and voltage control over the extra pins is present. MSI's UEFI works well, it is quick, provides all the features you could want, and provides consistent overclocking results. I am a big fan of how MSI has implemented their fan control, it is easy to use, and the GUI is intuitive and useful.
Software
Killer Double Shot X3 Pro
Imagine you could offload minor tasks like uncontrollable Windows 10 updates, motherboard utility updates, and Reddit browsing onto the Wireless-AC while providing a single GBit connection for Battlefield 4, and another GBit NIC handling your torrent, local NAS file backup, and Netflix. This would allow for pretty unobstructed internet connectivity. Killer's Double Shot X3 Pro is Killer's uber-teaming application. It requires three Killer NICs; in this case two wired e2400 NICs and one Killer 1535 Wireless-AC card. These are Killer's latest NICs, and their existence was leaked around Computex time, and this is the first board I have had with this software.
In theory Killer's Double Shot X3 Pro allows for all three NICs to make independent connections to the router, and then you can assign which applications use which NIC. This assignment is partially automated, in that you can choose the priority of the application, and then through a pre-determined NIC assignment protocol, the fastest applications are assigned to certain NICs, while slower applications are assigned to other NICs. The application actually downloads updated lists of application priorities, so it can auto assign priorities if you chose not to manually do it.
Now, while this sounds awesome in theory, many have questioned its benefits considering a single internet connection alone won't saturate the bandwidth of a single 1GBit NIC considering most Internet plans aren't that fast. So while it does have its uses, the network outside of your router will serve as the ultimate bottleneck, and not your local network. If you have a fast wired network and you can saturate the bandwidth then it could be beneficial. It is basically link aggregation with applications assigned to dedicated NICs.
Nahimic
Nahimic is a company which produces gaming audio software. The software is designed to improve the quality of the audio and its realistic elements. MSI had a pretty good demonstration of it at Computex, and it was quite impressive.
Other Software
MSI also provides their other software, such as their custom Realtek suite, their LED control software, and Gaming Application which has easy to use presets for system performance.
If you want to tune in Windows you can use MSI's Command Center or Intel's XTU, both work on this motherboard. MSI also has Command Center Lite Memory which allows on-the-fly timing adjustments, and MSI finally got a CPU-Z skin!
I have used MSI's Live Update 6 many times, and it works well. MSI also has a fast charging application.
Test System Setup and GODLIKE LEDs
Test Setup
An ultra- big thank you to Corsair for sponsoring the CPU watercooling, DDR4 memory, case, fans, SSD, USB drive, and PSU! A big thanks to Seek for sponsoring the Thermal Camera. You can find my review of the camera.
This is the new test bench, and it is designed to test every aspect of the motherboard and IO. I have designed it so that the motherboard sits in a case and is cooled by fans always on at a constant rate to keep the conditions similar for all tests. I have cut out part of the case behind the motherboard so I can get thermal images of the back of the PCB where the VRM heat spreads. System and CPU power measurements are now digitally logged.
I am also using a Netgear Nighthawk X4 AC2350 for our network (including wireless AC) tests. The latest M.2, SSD, and USB technologies are also being utilized to test the maximum potential of the motherboards that are being tested.
X99 GODLIKE LEDs
I decided to make a video of the LEDs on this motherboard so that you can see how different they are from other boards.
I actually like the LEDs on the board, and while I don't usually like LEDs and lighting, MSI has provided the versatility so you can program it the way you like, and the stacked mode as well as flashing mode are worth a try.
Overclocking
Overclocking Results
In this section, I will go through overclocking this board.
CPU Overclocking
Max CPU Overclock is found by setting the VCore to 1.5v, Input voltage to 2.1v, cache voltage to 1.15v, booting with a CPU multiplier of 45x and disabling any features that would result in CPU frequency fluctuation. I then proceed into Windows and then I used MSI's Command center to change the ratio.
5.0GHz is the maximum of our CPU on this board and other X99 motherboards. It is clear that this board is pretty good for CPU overclocking. Maximum AIDA64 Stable Overclock (BIOS settings below for this):
I was easily able to pull off 4.5GHz on the CPU with 3.3GHz cache overclock and 2133MHz on my memory manually tuning the UEFI.
Memory Overclocking
This section is a new addition. Corsair was nice enough to provide a 3200MHz quad-channel DDR4 kit for our benchmarks, and I decided to see how easy it is to boot with their XMP profile on different motherboards. In the early days of X99 trying to boot with the 32x memory multiplier was a nightmare, some boards did it with a lot of training (loops on startup), and some didn't even have the option. At this point in time I decided to test out how easy it is to use on each board.
The MSI X99 GODLIKE handled memory overclocking like a pro, setting XMP was easy, and I didn't have to adjust any voltages to get 3200MHz.
Uncore/Cache Overclocking
Boards with the extra pins in the socket can overclock the cache further, on this board I was able to OC the cache to 4.5GHz while the core was 4.5GHz. I had to change the CPU Ring OC2 voltage to 1.5v to get 4.5GHz, but it was easy to do once I increased the voltage.
CPU, Memory, and System Benchmarks
CINEBENCH 11.5
wPrime
AIDA64 AES and HASH
AIDA64 FPU
AIDA64 Memory
PCMark8 Home Test
3DMark: Cloud Gate
3DMark: Fire Strike
Resident Evil 6
CPU, memory, system, and 3D performance are all very strong and there don't seem to be any issues. These benchmarks are to find either exceptional performance or flaws; however, in this case the X99 GODLIKE GAMING performs just like it should. In fact, performance is quite good overall.
System IO Benchmarks
Anvil SATA6G:
Anvil M.2:
DiskBench USB 3.0:
ixChariot Network Throughput:
IO performance is where I expected it to be, it's an excellent board for M.2 and SATA, it is among the fastest. The Wireless AC is pretty fast and the Killer NIC holds up.
Audio RMAA 5.5:
I disable all audio features, set the correct bitrates, and then test the audio with a loopback test.
Sound Judgment by Ear: Excellent, the board's audio is clear and powerful, especially out of the big jack. While I don't really care for audio effects, the Nahimic is nice and I preferred it while I played games. There are 5 ratings for audio: 1. Problems, 2. Okay, 3. Acceptable, 4. Very good, 5. Excellent
Thermal Imaging and Power Consumption
System power usage is measured at the AC/DC PSU (the Corsair AX1200i) which I have connected to another system to measure the test system and as a backup I have a wall meter to verify. The CPU power is measured through the 8-pin connector which is hooked up to a hall effect IC which measures current and puts out a voltage in proportion to the current. That voltage is logged by a National Instruments ADC which logs the DC voltage level, which I then convert into current.
Note on Thermal Images: In the temperature section, we use our Seek thermal imaging camera to capture the surface temperatures of major components on the board; I look at the VRM and then all other things that light up the screen. If there is something to worry about then I will state it, otherwise I will just show the hotter running parts of the board for fun. Unless some component is over 80-90C then there really isn't anything to worry about.
All systems will act differently, so I will look for commonalities, such as how far from the VRM the heat spreads through the PCB and the difference in temperature between the front side and backside of the PCB. Keep in mind that the majority of the heat from the VRM goes into the PCB as it is a giant soldered on copper heat sink. A larger difference in temperature between the back and front of the PCB points towards a more effective heat sink.
Anything under 60C is excellent, 60-80C is acceptable, and anything above 80C is a bit worrisome (if at stock).
Thermal Testing at Stock Speeds:
The image on the left is always at idle and the image on the right is at load.
Full frontal.
Up-close of the front of the VRM.
Up-close of the back of the VRM.
Thermal Testing at 4.5GHz Overclocked Speeds:
Full frontal.
Up-close of the front of the VRM.
Up-close of the back of the VRM.
The VRM on the MSI X99 GODLIKE is one of the best I have seen for X99, not only does it use high quality parts, but its power savings modes and general operating modes offer advantages for 24/7 use. You can see that at stock at idle only one PWM phase (2 VRM phases) is on, but when loaded the load is spread evenly across 3 PWM phases (6 center VRM phases).
When you overclock with EIST disabled, the VRM uses the middle 6 phases during idle conditions and then all 12 during full load conditions at 4.5GHz. The heat in return doesn't increase at hot spots, but is spread evenly through the PCB, and the heat sinks do a great job of maintaining very low overall temperatures.
What's Hot, What's Not & Final Thoughts
This is where you can fast forward to the final section of the review, and get a quick recap and points on the MSI X99 GODLIKE GAMING.
What's Hot
Excellent Overclocking: The X99 GODLIKE GAMING is well equipped to handle overclocking. It provided what I expect of overclocking series X99 motherboards in CPU, Memory, and Uncore/Cache overclocking earning top marks. There was some required manual tuning with an overclocking BIOS, but that BIOS is publicly available on HWBot. MSI's overclocking support of this board is also a good thing so you know you will get unlocked voltages in the BIOS for liquid nitrogen excursions.
Audio DAC + AMPs / Nahimic: The X99 GODLIKE GAMING might seem like an overclocking motherboard, but in fact it is more of a gaming product. Its on-board audio is sound card class, with a dedicated DAC on top of the Realtek Codec as well as five different types of audio amplifiers for different outputs and a 6.3mm jack. While the audio wars have really started to become interesting again with manufacturers topping each other left and right, and MSI is in the lead when it comes to Realtek solutions. The Nahimic software is also worth some attention as it has noticeable effects, and offers recording for live streaming.
Crazy Aesthetics: If you don't really go crazy for LEDs, you might actually be enticed with the X99 GODLIKE GAMING. I am not partial to LEDs, but a nice array of RGB LEDs that can be controlled in groups, and which illuminate the entire board are actually aesthetically appealing. Since the LEDs are in every corner of the board, you can become a kid again by setting the LEDs to flashing mode, and imagining that you can actually see the electrons and data being shot (flashed) and transmitted across the PCB. You can also turn them off if you don't like them, but you might prefer the glow mode which was kind of hypnotic.
The Latest Killer Networking Hardware: This is the first X99 motherboard with the Killer e2400 gaming NIC, and the first with Killer's Double Shot X3 Pro which offers their special version of link aggregation for three NICs. The Wireless AC is also new and performs well.
OC Socket and Mounting: MSI's socket with extra pins really helped increase the board's cache and memory overclocks. The board also has open holes where the CPU heat sink screws in so that the PCB won't be damaged if you over tighten.
USB 3.1, Turbo M.2, U.2, 4-way SLI, and SATA Express: MSI didn't forget to provide connectivity when they added all the audio, networking, and LED hardware. The Turbo M.2 slot works at 32Gb/s, but also offers a SATA mode which you can select in the UEFI so it is compatible with all types of M.2 drives. The board also comes with a M.2 to 32Gb/s U.2 adapter and will support 4-way graphics, even if the M.2 slot is occupied.
What's Not
Price is bound to be high: Right now the MSI X99A Gaming 9 ACK is $419.99, and compared to the X99 GODLIKE GAMING it doesn't have the new Killer hardware, second NIC, LEDs and dedicated Bluetooth controller, extra DAC and amplifiers, or the shield. I would bet that the X99 GODLIKE GAMING has a price tag at least $100-150 more, which will make it one of the more expensive X99 motherboards on the market.
Final Thoughts
MSI's X99 GODLIKE GAMING is possibly one of the more exciting boards I have reviewed in a while. It is over the top and there is no denying it. It's named GODLIKE, so it must carry the most advanced and unique feature set that MSI can provide. I was expecting something really unique and MSI didn't disappoint. It was actually kind of hard for me to find cons to this product, but I don't have a doubt that its price tag will reflect its GODLIKE nature. The X99 GODLIKE GAMING is one of those products that performs as well as it's marketed, and the attention to detail is very high in everything from the packaging to the extra pin voltages in the UEFI to the multiple LED controllers which make everything possible.
I have to be honest, the board performs well, it overclocks as well as other top overclocking boards from other vendors, and it has some of the best gaming features I have seen on the X99 platform, but at the end of the day, I am left raving about its LEDs. So in regards to its LEDs the motherboard earns its name. It is the first time I have seen RGBs on a motherboard, and MSI owned it and did a great job with implementation. This board would is a case modder's dream. That same attention to detail was spread across the entire product, from the countless re-drivers to maintain PCI-E and USB performance over long distances to the additional amplifiers and high quality DAC for the audio, the MSI X99 GODLIKE GAMING does a good job of living up to its name.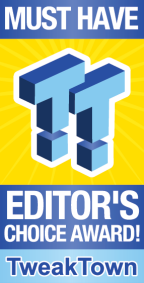 | | |
| --- | --- |
| Performance (including Overclocking) | 94% |
| Quality including Design and Build | 96% |
| General Features | 98% |
| Bundle and Packaging | 95% |
| Value for Money | N/A |
The Bottom Line: Attention to detail is spread across the entire product, from the re-drivers to electrical bus performance, to the additional amplifiers and quality DAC for the audio, the MSI X99 GODLIKE GAMING does a good job of living up to its name.
PRICING: You can find products similar to this one for sale below.

United States: Find other tech and computer products like this over at Amazon.com

United Kingdom: Find other tech and computer products like this over at Amazon.co.uk

Australia: Find other tech and computer products like this over at Amazon.com.au

Canada: Find other tech and computer products like this over at Amazon.ca

Deutschland: Finde andere Technik- und Computerprodukte wie dieses auf Amazon.de