Intel 750 1.2TB NVMe PCIe Gen3 x4 AIC SSD Review
Intel is first to penetrate the consumer space with NVMe. The new 750 NVMe PCIe SSD promises to revolutionize SSD performance; and yes - it's bootable.

Published Thu, Apr 2 2015 11:00 AM CDT
|
Updated Tue, Nov 3 2020 6:59 PM CST
Rating:

95%
Manufacturer: Intel
Introduction & Specifications, Pricing, and Availability
Today marks a revolution in consumer based Solid-State storage solutions. Intel has launched the first of its kind client-side (consumer) SSD based on NVMe (Non-Volatile Memory Express) technology. That SSD is what we have here today; Intel's brand new 750 Series NVMe PCIe Gen3 x4 solid-state drive. Intel believes the 750 Series will usher in a new level of performance and reliability. Intel's 750 Series SSD's are based off their hugely successful DC Family of PCIe NVMe Datacenter SSD's.
Intel's 750 Series SSD looks remarkably similar to the DC P3500. This leads us to believe that the 750 Series may in fact be a consumer variant of Intel's DC P3500 enterprise SSD, in a similar fashion to the 730 series SSD being a consumer variant of the DC S3500 enterprise SSD. The AIC (Add-In-Card) version's PCB appears to be the same, and from what we have been able to discern, the same 18-channel proprietary CH29AE41AB0 controller powers the 750 series. As far as we can tell, the only physical difference between a 750 Series SSD and a DC P3500 Series SSD comes down to the amount of flash dedicated to overprovisioning (8% -9% for client vs. 25% for enterprise), and the use of consumer grade vs. enterprise grade flash. We are happy to see the similarities, because the best consumer SSD's to date have been variants of enterprise counterparts.
Intel feels their 750 Series NVMe SSD is the highest performing consumer drive in existence, and anticipate it will be for some time to come. Because the 750 is all about performance, Intel chose to go full half-height, half-length size, as well as a 2.5" form factor. Intel went full size as opposed to an M.2 form factor to avoid incurring limitations that are inherent to a device that is so small. The 750 Series employs no power saving features, as they cut into overall performance.
NVMe lowers overall CPU overhead because NVMe has a simplified command set which minimizes the number of CPU clocks per I/O in comparison to AHCI. NVMe is designed to be future proof, with a protocol built for current and future non-volatile storage solutions such as PCM (Phase Change Memory) or MRAM (Magnetoresistive Random Access Memory) memory.
Intel is emphasizing that the 750 is a bootable device, and is compatible with most current Intel Z97 and X99 platforms. This is in contrast to the limited boot compatibility we saw from Intel's enterprise PCIe family of SSD's. Most current Z97 and X99 boards already have BIOS updates on deck that ensure compatibility with the 750. Windows 8.1, Server 2012 R2 and Windows 10 already come with a built-in Microsoft NVMe driver, so the drive is a plug and play device with the latest Microsoft OS's. For best boot compatibility, you should install your OS on a GPT partition with UFEI boot enabled. The 750 Series is TRIM compatible as well.
At TweakTown's consumer storage testing lab, we are on a never-ending quest for the ultimate OS (Operating System) disk, after all, the majority of our readers are looking for the latest and greatest to power the OS on their own PC's. So far, nothing has been able to outperform a properly configured SATA array composed of quality SSD's in an operating system environment where random small file performance reigns supreme. We've seen countless PCIe drives recently launched all claiming to eviscerate SATA based SSD's in performance. While this claim is not entirely false, it is limited to secondary attached volumes, and reality has proven to be quite the opposite especially when pitted against a properly configured SATA array and subjected to an OS environment.
Not so long ago, TweakTown had a showdown featuring a single Intel DC P3700 800GB NVMe PCIe Gen3 x4 enterprise SSD vs. our fastest 6-drive SATA array in RAID 0. Our testing featured both the DC P3700 and the 6-drive SATA array as our boot (OS) volumes filled to 75% of their total capacity. We came away with no clear winner, but for the first time, a PCIe drive was not blown away by our SATA array in an OS environment. That testing was performed on an ASRock Z87 board, one of the very few capable of booting a DC P3700 at the time; most boards including every non-ASRock Z87-Z97 motherboard I tried would not even boot to the system BIOS with a DC P3700 on board.
So, why all this talk about an array vs. a single drive? It's pretty simple really, the drive we are going to test today is on a whole new level of performance. Intel states that the 750 Series SSD is capable of delivering 4-6x the performance of a single SATA SSD. Comparing a 750 Series NVMe SSD to a single SATA SSD is akin to determining if a horse will outperform a Ferrari on the freeway. There is really no point; you know the outcome without actually racing. However, to provide contrast, we will chart the performance of one top performing single SATA SSD. So what about Samsung's fastest consumer M.2 SSD's? We will chart the performance of Samsung's X941 and SM951 on our PCMark 8 standard and extended testing. We have already determined that no current PCIe drives with an AHCI interface including the mighty SM951 (which isn't even publicly available yet) can outperform our best 6-drive SATA array in a heavy duty OS environment.
We will also compare our under $1/GB 750 Series 1.2TB SSD to our higher spec'd $3/GB DC P3700 800GB SSD. The 750 series is tuned for consumer workloads and the DC P3700 for enterprise workloads; with that in mind we won't be surprised to see the 750 outperforming the DC P3700 in some of our consumer based testing. So what it comes down to is this; will our best SATA array be able to hang on as the best performing consumer OS disk? Or, will there be a new champion?
Specifications, Pricing, and Availability
Intel's 750 Series SSD is available in two capacities: 400GB and 1.2TB. Both capacities are available in two form factors, a half-length, half-height AIC with a single slot x4 connector, and a 2.5" x 15mm Z-height standard form factor with an 8639-compatible connector. Sequential R/W performance is listed at 2400/1200 MB/s. 4K random read performance is listed at up to 440,000 IOPS. 4K random write performance is listed at up to 290,000 IOPS. Both available form factors (AIC & 2.5") carry identical performance ratings.
Enhanced power-loss protection is provided by onboard capacitors. Data protection is enhanced by up to 32GB of the drives' memory dedicated to XOR internal data parity. Endurance is rated at up to 70GB per day or 219 TBW (Terabytes Written). Power consumption is listed at 25W active / 4W idle. The 400GB drive is slated to retail for $389 and the 1.2TB drive $1029. Intel backs the 750 series with a five-year limited warranty. You can order your 750 Series SSD from Intel starting today.
PRICING: You can find the Intel 750 1.2TB NVMe PCIe Gen3 x4 AIC SSD for sale below. The prices listed are valid at the time of writing but can change at any time. Click the link to see the very latest pricing for the best deal.
Australia: The Intel 750 1.2TB NVMe PCIe Gen3 x4 AIC SSD retails for $xxx at PLE Computers.
Drive Details, Test System Setup, Disk Properties
Drive Details - Intel 750 1.2TB NVMe PCIe Gen3 x4 AIC SSD
Our drive arrived as a sample with no retail packaging. The AIC version of the 750 series SSD we are reviewing has a full-length aluminum heat sink that covers the top half of the single PCB. There are aluminum channels and fins covered by a thin sheet aluminum facing emblazoned with an Intel logo, a trademark swoop and the name of the drive. The drive ships with both a half height bracket and a half height to full height bracket. We installed the full height bracket. The drives heat sink and sheet aluminum facing are natural in color.
The bottom of the drive is a green exposed PCB. The PCB is populated with 14-BGA packaged flash chips, and 2-512MB DDR3 1600MHz CL11 DRAM packages. There are five visible screws attaching the PCB to the heat sink. We tried to remove the heat sink, but that was a no-go; even with the screws removed, the heat sink was still firmly attached so we did not force the issue. Based on what we know about the DC P3700, we suspect another (14) 20nm Flash IC's and up to three more DRAM packages take up residence under the heat sink. Keep in mind this is just speculation.
The bracket end is perforated in a honeycomb pattern for airflow. A row of four LEDs (not visible from this view) are located just behind the bracket signaling the drives operational status.
Looking down through the middle channel of the heat sink and under the sheet aluminum facing, we can get a glimpse of the additional heat sink that dissipates heat from the drives 18 channel controller. Our DC P3700 has a minimum airflow requirement of 300LF per minute for cooling that is to pass through this channel. No airflow specification is given for the 750 series, only an operating temperature range. This is a potential issue for builds that do not have enough internal airflow. Personally, I would like to see active cooling incorporated into the heat sink.
Here is a close in view of the drives 20nm BGA flash packages.
Here is a close in view of the two visible Micron DDR3 DRAM 1600MHz CL11 512MB packages.
Here is a close in view of the drives' PCIe Gen 3 x4 edge connector. We can also see the separation of the drives dedicated controller heat sink from the larger heat sink that covers the top of the drive.
Here is a good view of the drive along the bottom edge of the card.
Another shot; this time along the top edge of the card. Along this edge of the heat sink, there is a product label listing the drives capacity, part and serial numbers, shipping firmware and a warning about voiding the drives warranty if any label is broken or screw removed.
Here is a shot of the drive installed on our test system.
We are not taking any chances when it comes to keeping our AIC SSD cooled, especially on an open-air chassis.
Test System Setup
- Drive Properties
The majority of our testing is performed with our test drive as our boot volume. Our boot volume is 75% full for all OS Disk "C" drive testing to replicate a typical consumer OS volume implementation. We feel that most of you will be utilizing your SSD's for your boot volume and that presenting you with results from an OS volume is more relevant than presenting you with empty secondary volume results.
System settings: Cstates and Speed stepping are both disabled in our systems BIOS. Windows High Performance power plan is enabled. Windows write caching is enabled, and Windows buffer flushing is disabled. We are utilizing Windows 8.1 64-bit for all of our testing except for our MOP (Maxed-Out Performance) benchmarks where we switch to Windows Server 2008 R2 64 Bit.
SSD Toolbox
Intel Solid-State Drive Toolbox
Intel was one of the first to offer a toolbox for SSD management. Here we will go over the latest iteration of the Intel Solid-State Drive Toolbox and its various functions. The newest version of this tool works with the 750 Series SSD's.
When you open the toolbox, you land on the home page. From here, you can select your Intel SSD and perform various management functions by selecting the tool tabs on the left.
The top tab on the left column is where you can manually TRIM your Intel SSD and schedule TRIM operations to occur.
Selecting an Intel drive, opens a drive overview panel that lists the drives capacity, model, firmware, serial number, amount of space used on the drive, estimated drive life and current drive health.
Hitting the drive detail tab on the summary panel, reveals many intimate details of your SSD and what it has been subjected to over its lifespan.
Selecting the quick diagnostic scan tab tests the basic functionality of your Intel SSD using a small sample of free space.
One of the most used functions of any SSD toolbox is to secure erase SSD's. It's nice to have this functionality because our go to program, Parted Magic, does not see NVMe SSD's and therefore we cannot use it to secure erase our Intel NVMe SSD's.
The Firmware Update tab allows you to update your drives firmware. Our 1.6TB DC P3700 is in need of a firmware update.
The S.M.A.R.T. tab lists all monitored attributes of your Intel SSD.
The system tuner tab checks certain settings and let's you know if your system is optimized for SSD's. Our system requires no adjustments other than enabling RST write-back caching on our SATA array.
Last but not least, we hit the System Information tab and the toolbox spits out information about our computer's OS, processor, and drive controllers.
Synthetic Benchmarks - ATTO, Anvil Storage Utilities, CrystalDiskMark & AS SSD
ATTO
Version and / or Patch Used: 2.47
ATTO is a timeless benchmark used to provide manufacturers with data used for marketing storage products.
Sequential read transfers max out at 2.559 GB/s. Sequential write transfers max out at 1.279 GB/s. Our sample drive has no issues exceeding sequential specifications even as a boot volume 75% filled with data.
Sequential Write
Performance of our SATA arrays ramp up faster than our 750, but our 750 is able to catch them at the end of the test. Our 800GB DC P3700 with its enterprise grade flash is able to leave the rest of the drives on our chart behind at 8k transfers and higher. We are also able to see why comparing the performance of a single SATA interfaced SSD to a 750 series SSD is an unfair comparison.
Sequential Read
Our arrays have better small file performance than both our NVMe drives. This time the 750 hangs with our DC P3700 until we hit 1024k file transfer size. Here we can see the 750 at peak performance delivering over 4x the performance of a single SATA interfaced SSD.
Anvil Storage Utilities
Version and / or Patch Used: RC6
Anvil's Storage Utilities is a storage benchmark designed to measure the storage performance of SSD's. The Standard Storage Benchmark performs a series of tests; you can run a full test or just the read or write test, or you can run a single test, i.e. 4k QD16.
Scoring
In this round of testing our Intel 750 flexes some muscle and defeats our 6-drive array.
Read IOPS through Queue Depth Scale
Our 750 is delivering higher performance than our SATA array at every measured point throughout the test. Our DC P3700, as expected, delivers slightly higher performance, but that performance will cost you over 3x more than a 750. All of our SATA devices plateau at QD32, but our PCIe drives have no such limitation.
Write IOPS through Queue Scale
Our arrays are delivering better performance until we hit QD4, then they take a big dive. This dive has more to do with the OS (Windows 8.1) than anything else does. The flushing policies employed by Microsoft in their most current OS's are the main cause. Windows 7 and Server 2008 have less restrictive flushing policies and this performance dive does not occur when running either of the older operating systems. Our 750 is able to outperform our DC P3700 at lower queue depths, which is an indicator that the 750 is tuned for consumer workloads.
CrystalDiskMark
Version and / or Patch Used: 3.0 Technical Preview
CrystalDiskMark is disk benchmark software that allows us to benchmark 4k and 4k queue depths with accuracy.
Note: Crystal Disk Mark 3.0 Technical Preview was used for these tests since it offers the ability to measure native command queuing at QD4.
Tight competition in this test. Our arrays perform quite well. Our 6-drive array actually wins at 4k QD32. Aside from the lone win by our 6-drive array at 4K QD32, the 750 dispatches the competition (except for the DC P3700) in all other categories.
This test really plays into our arrays wheelhouse. Looking at 4k QD1, we can see that both our Intel 6-drive array and our 850 Pro array are delivering double the performance of our Intel 750. Just as we saw with Anvils IOPS testing, 4k QD4 performance is better on our arrays than our NVMe SSD's.
AS SSD
Version and / or Patch Used: 1.7.4739.38088
AS SSD determines the performance of Solid-State Drives (SSD). The tool contains four synthetic as well as three practice tests. The synthetic tests are to determine the sequential and random read and write performance of the SSD.
Read performance is where the 750 really shines. It's no surprise that the 750 is faster than a 6-drive SATA array when reading data. Write performance though is another matter, and our 6-drive array puts up better performance in this test. The 750 does put up a better all-around performance as evidenced by the 750's higher score.
Benchmarks (Trace Based OS Volume) - PCMark Vantage, PCMark 7 & PCMark 8
Light Usage Model
We are going to categorize these tests as indicative of a light workload. If you utilize your computer for light workloads like browsing the web, checking emails, light gaming, and office related tasks, then this category of results is most relevant for your needs.
PCMark Vantage - Hard Disk Tests
Version and / or Patch Used: 1.2.0.0
The reason we like PCMark Vantage is because the recorded traces are played back without system stops. What we see is the raw performance of the drive. This allows us to see a marked difference between scoring that other trace-based benchmarks do not exhibit. An example of a marked difference in scoring on the same drive would be empty vs. filled vs. steady state.
We run Vantage three ways. The first run is with the OS drive 75% full to simulate a lightly used OS volume filled with data to an amount we feel is common for most users. The second run is with the OS volume written into a "Steady State" utilizing SNIA's guidelines. Steady state testing simulates a drive's performance similar to that of a drive that has been subjected to consumer workloads for extensive amounts of time. The third run is a Vantage HDD test with the test drive attached as an empty, lightly used secondary device.
OS Volume 75% Full - Lightly Used
OS Volume 75% Full - Steady State
Secondary Volume Empty - Lightly Used
As you can see, there's a big difference between an empty drive, one that's 75% full/used, and one that's in a steady state.
The important scores to pay attention to are "OS Volume Steady State" and "OS Volume 75% full." These two categories are most important because they are indicative of typical of consumer user states. When a drive is in a steady state, it means garbage collection is running at the same time it's reading/writing. This is exactly why we focus on steady state performance.
The empty drive score is incredibly high, we are not sure exactly why. Doesn't really matter though because that score is essentially meaningless, after all, will you be running your 750 as an empty secondary attached storage device? When we focus on a steady-state and 75% full, we get a clearer picture of the drives performance in typical user states.
First, we can see that the 750 is outperforming the DC P3700 in this test. This indicates that Intel has tuned the 750 for consumer workloads. Next, we can see that both our Intel 6-drive array and our Samsung 850 Pro array outperform the 730 in this test.
PCMark 7 - System Storage
Version and / or Patch Used: 1.4.00
We will look to the Raw System Storage scoring for an evaluation because it's done without system stops and therefore allows us to see significant scoring differences between drives.
OS Volume 75% Full - Lightly Used
These results pretty much mirror what we saw with our Vantage testing, The 750 outperforms the DC P3700 because it is tuned for consumer workloads and this time all of our arrays outperform both NVMe drives. Let's see if this trend continues or if the 750 has enough under the hood to make a comeback in testing that we place a higher importance on.
PCMark 8 - Storage Bandwidth
We use PCMark 8 Storage benchmark to test the performance of SSDs, HDDs, and hybrid drives with traces recorded from Adobe Creative Suite, Microsoft Office, and a selection of popular games. You can test the system drive or any other recognized storage device, including local external drives. Unlike synthetic storage tests, the PCMark 8 Storage benchmark highlights real-world performance differences between storage devices.
OS Volume 75% Full - Lightly Used
PCMark 8 is the most intensive light model workload simulation we run. We decided to toss in Samsung's two fastest M.2 PCIe drives for comparison. Both Samsung drives were run as empty secondary attached devices. Our experience with PCMark 8 tells us that there is little difference in results between a loaded up OS volume and an empty secondary volume in this particular test, so we feel we are getting an accurate result even though all the other drives/arrays are loaded up OS volumes. Unlike what we saw in our previous two tests, the 750 defeats our best SATA array, but both the DC P3700 and the SM951 manage to outperform the 750 in this test.
Benchmarks (Secondary Volume) - Max IOPS, Disk Response & Transfer Rates
Iometer - Maximum IOPS
Version and / or Patch Used: 1.1.0
We use Iometer to measure high queue depth performance.
Incredible performance from both the drives on our chart. No SATA array while running on Windows 8.1 or Server 2012 R2 can match this. However, an Intel 730 6-drive SATA array running on Server 2008 can exceed the 750's write IOPS.
Iometer - Disk Response
Version and / or Patch Used: 1.1.0
We use Iometer to measure disk response times. Disk response times are measured at an industry accepted standard of 4k QD1 for both write and read. Each test is run twice for 30 seconds consecutively, with a 5-second ramp-up before each test. The drive/array is partitioned and attached as a secondary device for this testing.
Write Response
Read Response
Average Disk Response
Write response times of our arrays are roughly twice as fast as our NVMe drives, this is the benefit of RST write-back caching and running the right driver. Compared to a single SATA SSD, our 750 delivers response times that are more than twice as fast. Read response in much better on both our NVMe drives than our arrays.
DiskBench - Directory Copy
Version and / or Patch Used: 2.6.2.0
We use DiskBench to time a 28.6GB block (9,882 files in 1,247 folders) of mostly incompressible random data as it's transferred from our DC P3700 PCIe NVME SSD to our test drive. We then read from a 6GB zip file that's part of our 28.6GB data block to determine the test drives read transfer rate. The system is restarted prior to the read test to clear any cached data, ensuring an accurate test result.
Write Transfer Rate
Read Transfer Rate
We threw in our highest performing array with regard to transfer speed; the MX200, but no SATA array we have can deliver the transfer rates of our Intel 750. The DC P3700 is the winner of this test, as expected. However, the 750 is nipping at its heels.
Benchmarks (Secondary Volume) - PCMark 8 Extended
Futuremark PCMark 8 Extended - Consistency Test
Heavy Usage Model
We consider PCMark 8's consistency test to be our heavy usage model test. This is the usage model most enthusiasts, heavy duty gamers, and professionals fall into. If you do a lot of gaming, audio/video processing, rendering, or have workloads of this nature, then this test will be most relevant to you.
PCMark 8 has built-in, command line executed storage testing. The PCMark 8 Consistency test measures the performance consistency and the degradation tendency of a storage system.
The Storage test workloads are repeated. Between each repetition, the storage system is bombarded with a usage that causes degraded drive performance. In the first part of the test, the cycle continues until a steady degraded level of performance has been reached. (Steady State)
In the second part, the recovery of the system is tested by allowing the system to idle and measuring the performance after 5-minute long intervals. (Internal drive maintenance: Garbage Collection (GC))
The test reports the performance level at the start, the degraded steady-state, and the recovered state, as well as the number of iterations required to reach the degraded state and the recovered state.
We feel Futuremark's Consistency Test is the best test ever devised to show the true performance of solid-state storage in a heavy usage scenario. This test takes on average 13 to 17 hours to complete, and it writes somewhere between 450GB and 14,000GB of test data, depending on the drive being tested. If you want to know what an SSD's performance is going to look like after a few months or years of heavy usage, this test will show you.
Here's a breakdown of Futuremark's Consistency Test:
Precondition phase:
1. Write to the drive sequentially through up to the reported capacity with random data.
2. Write the drive through a second time (to take care of overprovisioning).
Degradation phase:
1. Run writes of random size between 8*512 and 2048*512 bytes on random offsets for 10 minutes.
2. Run performance test (one pass only).
3. Repeat 1 and 2 for 8 times, and on each pass increase the duration of random writes by 5 minutes.
Steady state phase:
1. Run writes of random size between 8*512 and 2048*512 bytes on random offsets for 50 minutes.
2. Run performance test (one pass only).
3. Repeat 1 and 2 for 5 times.
Recovery phase:
1. Idle for 5 minutes.
2. Run performance test (one pass only).
3. Repeat 1 and 2 for 5 times.
Storage Bandwidth
PCMark 8's Consistency test provides a ton of data output that we can use to judge a drives performance.
We consider steady state bandwidth (the blue bar) our test that carries the most weight in ranking a drive/arrays performance. Performance after Garbage Collection (GC) (the orange and red bars) is what we consider the second most important consideration when ranking a drives performance. Trace based consistency testing is where true high performing SSDs are separated from the rest of the pack.
This is the test we use to rank a drives performance in a heavy usage OS environment. The fastest drives in this test are the drives we feel are the fastest OS drives. Samsung's SM951 is no match for the 750 or our 6-drive array. As expected, the DC P3700 is the fastest and most consistent, but the 750 is not far behind. The results of this test are convincing; leading us to conclude that the Intel's 750 1.2TB NVMe SSD is without a doubt the fastest consumer OS disk you can buy. Intel touts their 750 series as the next revolution in consumer solid-state drives, and they are right. It has been a long reign for our Intel 730 6-drive array, but the day has finally come when there is a faster consumer based option.
We chart our test subject's storage bandwidth as reported at each of the test's 18 trace iterations. This gives us a good visual perspective of how our test subjects perform as testing progresses.
Total Access Time (Latency)
We chart the total time the disk is accessed as reported at each of the test's 18 trace iterations.
Disk Busy Time
Disk Busy Time is how long the disk is busy working. We chart the total time the disk is working as reported at each of the tests 18 trace iterations.
When latency is low, disk busy time is low as well.
Data Written
We measure the total amount of random data that the drive/arrays are capable of writing during the degradation phases of the consistency test. The total combined time that degradation data is written to the drive/array is 470 minutes. This can be very telling. The better the drive/array can process a continuous stream of random data, the more data will be written.
Our 6-drive array comes on for one last win, but that isn't going to change a thing, we still believe the 750 series 1.2TB is the best performing consumer based OS disk money can buy.
Maxed-Out Performance (MOP)
Maxed-Out Performance
This is where we show you what our test subjects performance looks like when powered by the fastest operating system with regard to storage ever made; Windows Server 2008. This is the exact same hardware just an OS change.
You can't get performance like this from Windows 8 or 8.1. You can get very close with Windows 7, but nothing performs as well as Server 2008 when it comes to solid state storage. 4K write performance is vastly superior on Server 2008 and Windows 7 in comparison to Windows 8, 8.1 or Server 2012.
All of this testing made us wonder... Could we hit one million IOPS with one 8 thread CPU and three NVMe drives on a consumer platform? We've never seen or heard of this being accomplished before. We happen to have on hand two DC P3700's, one 800GB and one 1.6TB, and the 750 is nearly as fast. Why not give it a try?
First, we tried with Windows Server 2012 R2 Datacenter as our OS. We tried both soft RAID and creating a pooled virtual disk out of our three unmatched NVMe drives (soft RAID was faster by the way), but ultimately we were unable to hit one million IOPS. Next, we switched OS's to Server 2008 R2 Datacenter and created a soft RAID array from of our 3 NVMe drives. Once again, we were reminded that Server 2008 is the fastest Windows OS for storage ever made.
The first time, and every time we tried, we were able to hit 1.1+ million IOPS. This could never be accomplished on a single CPU with AHCI interfaced drives.
900,000 write IOPS
5400 MB/s
25000 Points
Needless to say, the next thing we want to see is bootable PCIe RAID. This makes us wonder if we can hit one million IOPS with three 750's? We certainly think we can.
Final Thoughts
Solid-state storage is the most important performance component found in a modern system today. Without it, you do not even have a performance system. Intel calls their new 750 Series NVMe PCIe Gen 3 x4 SSD's "The Next Revolution in Storage" and we couldn't agree more. The 750 Series 1.2 TB IS the fastest consumer OS disk you can buy, period. Our 750 was able to eviscerate every formidable contender we could throw its way.
Let's talk for a moment about our experience while running the 750 as our OS volume. This is important because nearly every one of you reading this review that purchases a 750 series SSD will be running it for your OS Disk. We did have to update our ASRock Extreme 9's BIOS to be able to boot to the 750. We aren't exactly sure why, because we were booting to our DC P3700's without issue prior to updating our motherboard's BIOS. With our BIOS updated, we had no further issues booting to the 750. We installed Windows 8.1 64-bit OS with our storage devices set to boot UEFI only. We installed our OS on a GPT partition without issue. Boot times noticeably increased in comparison to a SATA disk. We did not try fast boot or ultra-fast boot mode to see if this speeded things along. Once inside Windows, everything is lightning quick, sometimes noticeably snappier than a SATA SSD.
If you want to clone your OS to a 750 series SSD, your OS should already be on a GPT partition. It's unlikely a MBR partition will work, but it might because we were able to boot the OS on our 750 series in legacy only storage mode after installing our OS on our GPT partition in UEFI only mode. In fact, with this new BIOS update, we were able to boot our OS on our DC P3700's in legacy only storage mode. Restoring an image with Acronis presents an issue, because while you can create an image, Acronis boot media does not see NVMe drives. Acronis Server boot media does not see NVMe drives either. The good news is Windows Imager does see NVMe drives and imaging from boot media with Windows Imager works just fine aside from the limitations that are inherent to Windows Imager.
Intel emphasizes that the 750 is broadly compatible with Intel Z97 and X99 series motherboards, so you will need to make sure you have either an X99 or Z97 motherboard if you want to use your 750 series SSD for your OS disk. We believe that ASRock (and only ASRock) Z87 motherboards will boot a 750 series SSD based on the fact that we could boot our DC P3700 NVMe SSD in UEFI storage mode over six months ago on our ASRock Z87 motherboard. This is an assumption we are making and it could be incorrect; we haven't actually tried it yet.
Let's talk for a moment about what we liked and disliked about the Intel 750 1.2TB NVMe PCIe Gen3 x 4 AIC SSD. What we disliked: This is going to be a short list. Boot times, no active cooling, cannot create bootable RAID volumes, the end.
What we liked: The other worldly performance tops the list. My head is still spinning and I am a RAID aficionado. I knew that someday SATA based RAID 0 would be overtaken in the consumer space, but it's still shocking to me that a single drive can do it right now. We like the price. For the capacity you get, and the class leading performance it delivers, we think that the 750 is a downright bargain. We like knowing that our data is protect by enhanced power-loss protection and Intel's XOR parity scheme. We like that the 750 series is rated for 70GB per day writes during its five-year limited warranty period. That's more endurance than will likely be needed by anyone in the 750 series target audience.
I highly recommend Intel's revolutionary 750 series NVMe SSD to every enthusiast.
PRICING: You can find the Intel 750 1.2TB NVMe PCIe Gen3 x4 AIC SSD for sale below. The prices listed are valid at the time of writing but can change at any time. Click the link to see the very latest pricing for the best deal.
Australia: The Intel 750 1.2TB NVMe PCIe Gen3 x4 AIC SSD retails for $xxx at PLE Computers.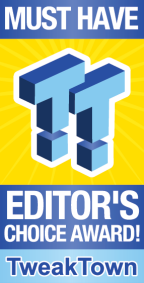 | | |
| --- | --- |
| Performance | 98% |
| Quality including Design and Build | 95% |
| General Features | 95% |
| Bundle and Packaging | 90% |
| Value for Money | 96% |
The Bottom Line: Intel's 750 Series NVMe PCIe Gen3 x4 SSD delivers revolutionary performance at a price enthusiasts can afford. It's as simple as that.
PRICING: You can find products similar to this one for sale below.

United States: Find other tech and computer products like this over at Amazon.com

United Kingdom: Find other tech and computer products like this over at Amazon.co.uk

Australia: Find other tech and computer products like this over at Amazon.com.au

Canada: Find other tech and computer products like this over at Amazon.ca

Deutschland: Finde andere Technik- und Computerprodukte wie dieses auf Amazon.de
We openly invite the companies who provide us with review samples / who are mentioned or discussed to express their opinion. If any company representative wishes to respond, we will publish the response here. Please contact us if you wish to respond.