Jenkins J10 Black Earphones Review - $3 can go a long way
This random bargain bin store pick-up blew us away - here's why these earphones are so great at only $3.00 AUD retail pricing.
Published Mar 27, 2015 9:17 AM CDT
|
Updated Tue, Nov 3 2020 6:59 PM CST
TweakTown's Rating: 86%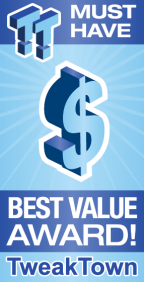 The Bottom Line
For a general retail price of around $3 AUD, these earphones offer better sound quality and comfort than my Stock Samsung Galaxy S4 earphones. For the price, it's basically impossible to go wrong.
Introduction, Specifications, Pricing & Availability
Personally, I think that in-ear headphone models are quite unappreciated and not exposed enough by most peripheral brands. Coming from a gaming peripheral manufacturer background, most times any earphone product was released a minimum stock would be ordered, barely any stock will be released to stores, and all reviews, promotion and various other advertising avenues were not generally touched on.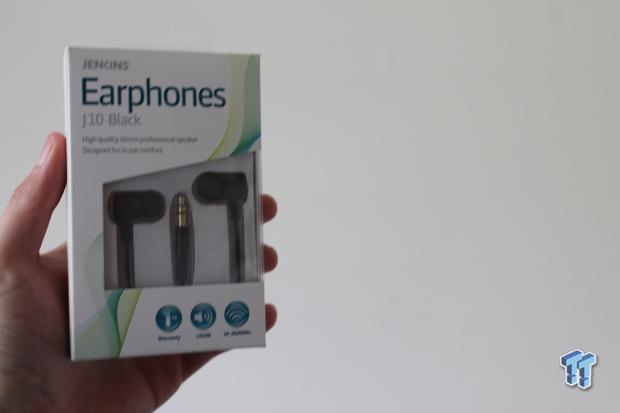 In a bid to get some more in-ear reviews on TweakTown, I ended up buying some myself. Now, you're probably wondering why I chose this set and let me start by saying it certainly wasn't planned. I was shopping at my local Officeworks for some stationary and came across this beauty for $2 AUD sitting in a 'bargain bin'.
What first stood out to me was the fact that this device has a "cotton cable" as pointed out on the box, alongside coming with some seemingly-comfortable soft rubber inner-ear pieces. I picked them up, took them to the gym for a test and boy was I surprised.
Read on for my thoughts on this 'diamond in the rough' product.
Specifications
Featuring a 10mm "professional speaker" putting out 20-20,000 Hz in the frequency department coupled with an impedance of 16 Ohms and a sensitivity of 102dB, it's apparent that these are no Sennheiser, Ultimate ears or Shure competitor, but for $2 - you should already be surprised.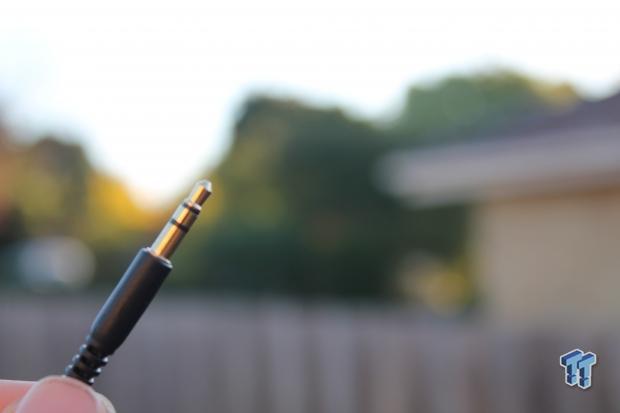 The J10 Black earphones also come with a 1.2m cotton cable and connect to your device through a 2-ringed gold plated 3.5mm jack. There's a handy one-year warranty thrown in, however, it's hard to find exactly where to claim this - I would assume it's only directly through Officeworks, as it seems to be an OEM product reproduced by this large retail chain.
Pricing & Availability
We've already mentioned the price-point and it's ridiculous. Once again, $2 AUD from the bargain bin or a normal price-point of $3 on the Officeworks shelves.
What's in the box?
Due to the price, the package is extremely simple, as you can imagine. What I didn't realize at first, however, was the fact that this produce comes with three different rubberized ear pieces in total, meaning that people of different ages and sizes should have no issue using the product.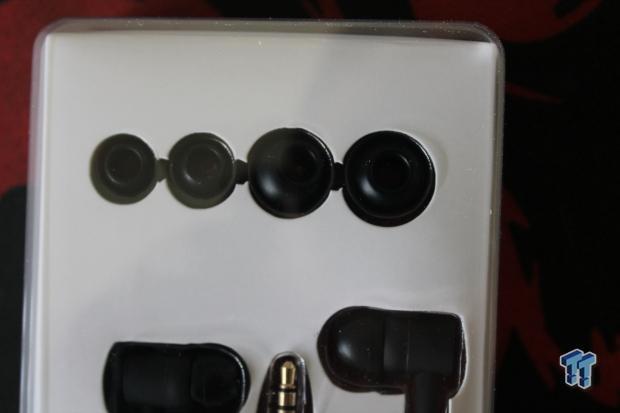 The other advantage of different sized inclusions means that everyone has the ability to take advantage of the passive noise-cancellation as seen through all rubber ear offerings.
A Closer Look & Listening Experience
Let's dig deeper
So, what exactly does $2-$3 get you and how does it compare to other similarly-priced or even more highly priced products?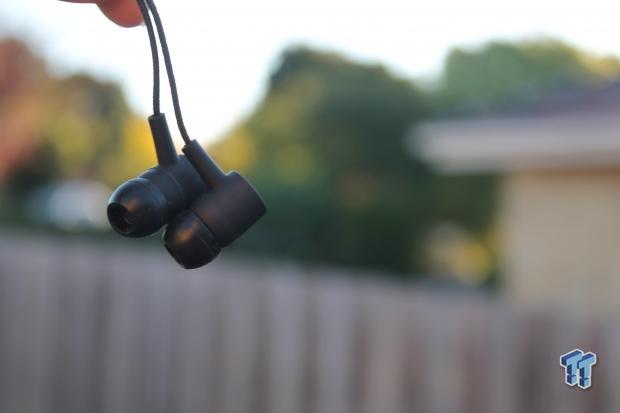 Firstly the feel, the previously quoted cloth cable feels very much like a thin version of "military grade cloth weave" cables as seen with gaming peripherals from most companies like Logitech, Tt eSPORTS, and Razer. The in-ear rubberized grommets are extremely soft and vary largely in size in order to fit all wearers, alongside the item as a whole feeling extremely sturdy.
Thankfully, I've had no issues as of yet with cable tangling due to the cloth design being very smooth and it doesn't catch on itself easily. Often you'll have an issue of untangling cables due to the plastic material sticking to itself and not sliding free, however, this style of cable will save you many headaches overall.
In the end, there's no real way you could tell that these earphones are extremely cheap. The design looks nice, it's simple and the edges are well-cut and not rough like most cheaper options. Compared to this plethora of $2 products I used to use throughout high school, this one blows them all away. What's even better is the black design and cloth cable keeps it looking fresh and clean, unlike my dirty-looking white rubber/plastic Samsung Galaxy S4 earphones and charging cable.
How does it compare?
Comparing this product to my current Samsung Galaxy S4 provided earphones and my previously used Tt eSPORTS Isurus Dub in-ear headset, this is certainly a strong contender.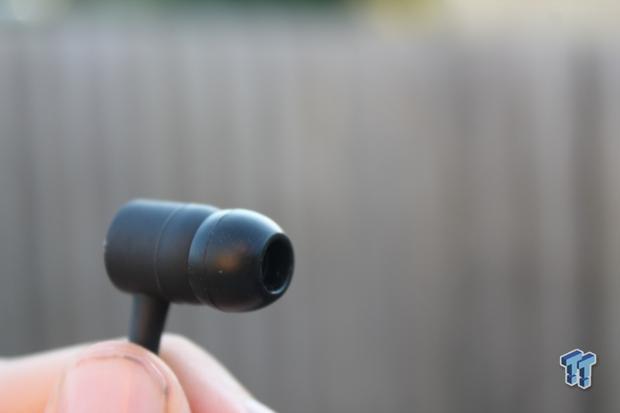 I like to use my earphones primarily for gym purposes, meaning it's imperative that not only can it handle bass-laden tracks well, but it can block out the terrible gym music and all those around me. The third necessity is seemingly obviously, but I'll include it anyway - they need to be comfortable enough to last at least 1.5 hours without discomfort.
Using the same song examples as seen previously with my Noontec Zoro II HD review, quieter tracks also travel fairly well with this device, seeing Twenty One Pilots' 'Ode To Sleep' report back fairly good overall sound, but if you're really wanting to get the most out of your cheap products, you're better off sticking to something that's a bit more of a 'banger' with heavier drums or bass hits.
When listening to some chilled-out rap like that from Nas, the mid and high range sounds are a little muffled, as you would come to expect, however, I'm still blown away as this thing only cost me so little.
Further Analysis
I'm certainly impressed and also happy I took the $2 plunge to buy this product - there's nothing much more to say really. I could sit here all day linking hundreds of suitable heavy hitting tracks that compliment it well, however, it's just not worth it - just imagine anything heavy metal, hardstlye, house or trance.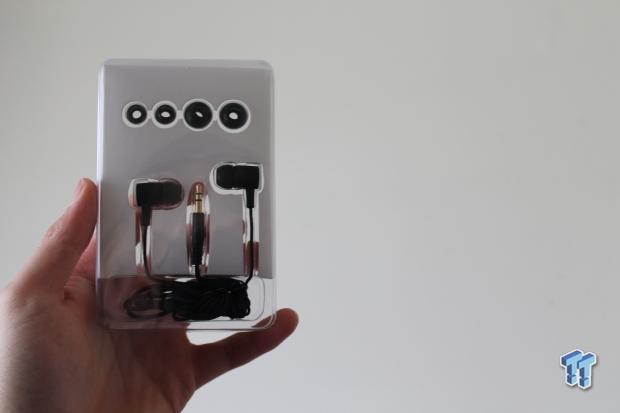 If you're wanting an earphone option for use at the gym or commuting, especially if you like bass-laden music and loud volume, this product may be perfect for you. If you describe yourself as a non-audiophile and want a cheap solution that won't break the bank if they end up stepped or sat on, you've come to the right place.
I've eluded to some previously used products above and I would rate this in-ear peripheral as a better experience than my stock Samsung offering and certainly on-par with the $35 Tt eSPORTS ISURUS DUB.
What's Hot, What's Not & Final Thoughts
What's Hot
Lightweight and sturdy: You have probably come to expect this with most earphones, however, the cloth cable adds an extra depth to the sturdy nature.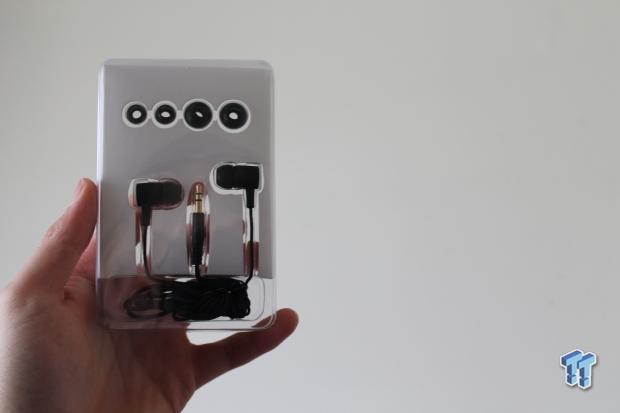 Comfort for all sizes: The three different rubber ear grommets ensure everyone can have a go.
The price: It's just $2-$3 AU, seriously! How can you go wrong?
Comfort and sound that will blow you away for the price: Being certainly more comfortable than my Samsung Galaxy S4 stock earphones, it sounds better too.
What's Not
Lack of mid and high-range: You should come to expect this for something that costs $2, however, those that are lovers of sound should certainly look elsewhere.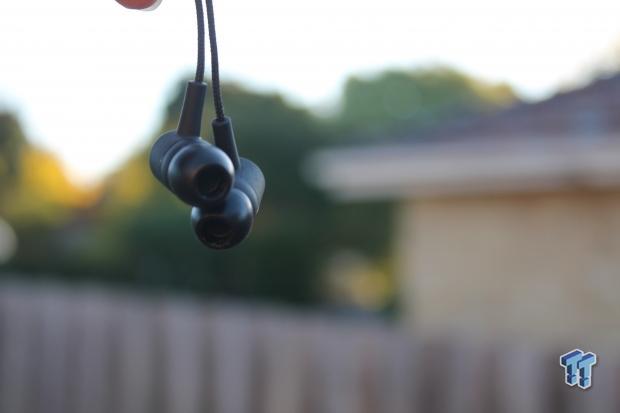 Availability: Searching around the internet for the company 'Jenkins' doesn't bring back many results. It's likely this product is an OEM offshoot of Officeworks. Warranty could be an issue, however, for the price, it's not a deal breaker.
Final Thoughts
For $3 AUD, this product certainly blew me away and matched closely with market offerings as much as 20 times the retail pricing. The major drawback here is no microphone included, however, those who take and make phone calls are lessening as time goes on and the age of instant messaging emerges.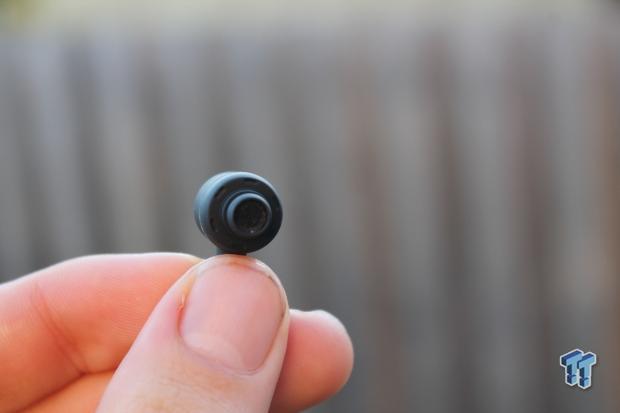 If you're a real sound enthusiast, I suggest you look elsewhere, otherwise, for those who want an easily-disposed-of and acceptable sounding offering, look no further.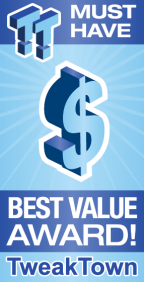 | | |
| --- | --- |
| Performance (audio quality) | 65% |
| Quality including Design and Build | 90% |
| General Features | 85% |
| Bundle and Packaging | 90% |
| Value for Money | 99% |
The Bottom Line: For a general retail price of around $3 AUD, these earphones offer better sound quality and comfort than my Stock Samsung Galaxy S4 earphones. For the price, it's basically impossible to go wrong.
PRICING: You can find products similar to this one for sale below.

United States: Find other tech and computer products like this over at Amazon.com

United Kingdom: Find other tech and computer products like this over at Amazon.co.uk

Australia: Find other tech and computer products like this over at Amazon.com.au

Canada: Find other tech and computer products like this over at Amazon.ca

Deutschland: Finde andere Technik- und Computerprodukte wie dieses auf Amazon.de
We openly invite the companies who provide us with review samples / who are mentioned or discussed to express their opinion. If any company representative wishes to respond, we will publish the response here. Please contact us if you wish to respond.