Noontec Zoro II HD Foldable Headphones Review
Self-quoted as producing 'electronic fashion', can Noontec's Zoro II HD headphones replicate the styling through quality sound? Find out within.
Published Wed, Mar 4 2015 9:16 PM CST
|
Updated Tue, Nov 3 2020 6:59 PM CST
Introduction, Specifications, Pricing & Availability
If you're often travelling on public transport or on the plane, it's likely that you have a pair of quality audio accessories that always make the trip with you. For those who aren't a fan of in-ear products and are looking for a little more extended comfort and extra noise-cancellation, Noontec has designed and released its Zoro II HD with you in mind.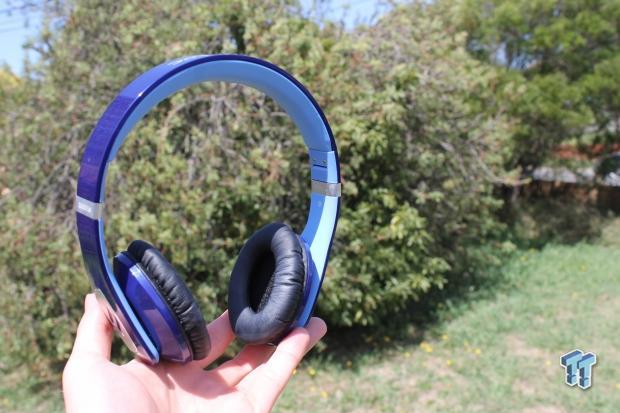 The Zoro II is priced in the middle ground of most quality name-brand travel accessories, offering you general comforts like a handy fold-able design, detachable cable and leather to contact softly with your head.
Would I trust this product with my trusty ears on a train ride into university or long-haul flight to a technology expo? Well, I've already taken it on one of those things, so read on below.
Specifications
Featuring plush synthetic leather ear cups and a smooth thin leather headband, comfort is one of the first things that comes to mind when you're looking at something for travel. Weighing in at 5.7 ounces (164 grams), it's around half of what you would expect for general gamer-grade headsets - as most use on their home PCs.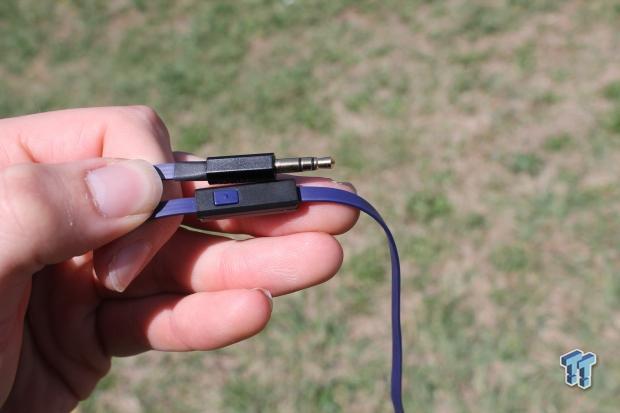 Connected through a single and removable 3.5mm jack and cable (with in-built microphone), the 30mm drivers provide you with a 13~26,000 Hz frequency response, a 180 dB sensitivity at 1 Khz 1mW and a maximum power of 60mW.
The cable is long enough for most, rated at 1.2M, flat in design and feels rubberized. I haven't had any issues so far of the cable being hopelessly tangled when stored at home or in the carry bag.
The headphones claim to be noise cancelling, however, it seems that there is no active noise cancelling technology happening here, they're just able to clock out noise due to their on-ear design.
Pricing & Availability
Checking out Amazon, we found the Noontec Zoro II HD foldable headphones listed for #99.99 at the time of writing.
What's in the box?
Featuring the suede carry case, detachable 1.2m flat rubberized cable and user manual, once again, it's quite a simple package and is what you should expect for such an item.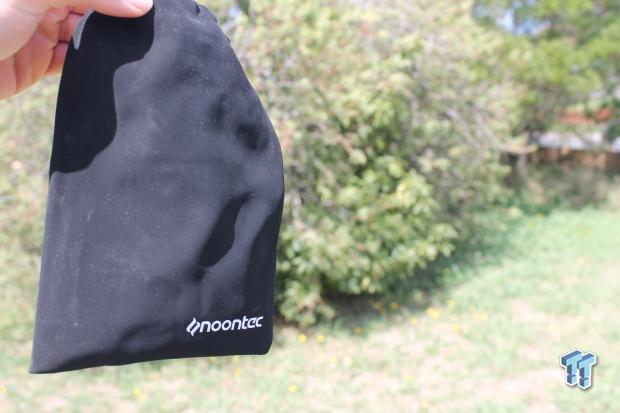 The carry pouch feels nice and is quite soft, which will help keep the shiny headband and structure on this product clean, fresh and free of scratches. This is coupled with the great detachable cable - due to its flat design I've had no tangling issues when it's curled up and stored inside the bag.
The package is light and small, meaning when ordered online your shipping costs should be greatly reduced when compared to other products.
PRICING: You can find the Noontec ZORO II HD Headphones for sale below. The prices listed are valid at the time of writing but can change at any time. Click the link to see the very latest pricing for the best deal.
United States: The Noontec ZORO II HD Headphones retails for $99.99 at Amazon.
A Closer Look & How They Feel and The Listening Experience
Let's dig deeper
So, what exactly do you get for $40 more than the original Zoro headphones? Looking at their website, it seems the structure is slightly smaller in the II, however, its weighs 14g more as a whole. You are provided with a slightly better frequency response, double the input impedance, 10 mW more power, and a microphone located within the cable.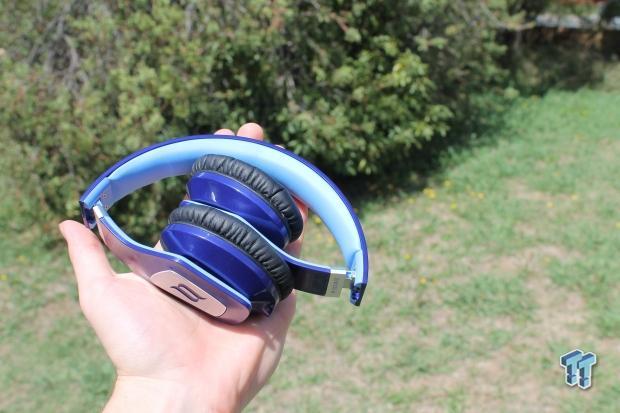 Finally, a cable microphone! Most mobile and Bluetooth headphones will include a small microphone located within the structure of the product. Not only does this barely pick up any sound, it sounds terrible and is certainly not good for busy environments. We tested the Arctic P614 BT recently and the in-built microphone would cut off the first half of the first word and the last half of the last word in every sentence you spoke.
The leather ear cups are quite small, but feel very nice on the head. Usually on-ear products will see your ears get quite hot and also uncomfortable as soon as 15 minutes into the journey. A 20 minute walk and 20 minute train ride into the city reported absolutely no issues for me - consider me impressed.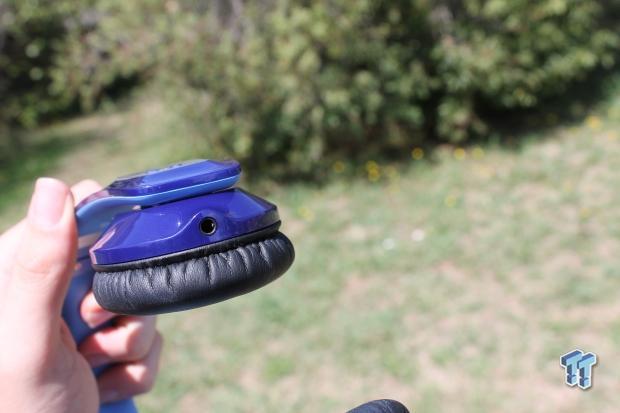 A slightly niggling issue would be the fact that there is no Bluetooth support whatsoever. For $99, this product isn't exactly cheap, but I can see Bluetooth enticing more people to make the purchase even if it added an extra $10 onto the total price tag.
Listening Experience - a walk and train ride
I took the train into the city yesterday for my University open day - keeping a complete open mind about these headphones as I'm usually an in-ear fan. The headset folds nicely and fits neatly within the carry bag, alongside the cable being easy to untangle and plug in. Touching on the detachable cable option, most people don't realize that a very common place for your device to start breaking and losing sound is around the part where the cable connects to the headphones.
If you're wrapping up the cord and storing the product while travelling or it's in storage, you're putting a lot of stress on that point joint, however, if the cable can be detached and rolled up, no harm should come its way. The detachable cable is also useful when you get caught on something, instead of ripping your phone out of your pocket or the device off your head, the cable will simply detach.
I listened to a few more mellowed-out songs this time around, alongside throwing in a few bangers as I should. Twenty One Pilots and their melodies sounded full and clear, alongside my general slew of hardstyle by Audiofreq and heavy metal by The Amity Affliction coming back quite positive - these headphones handle punchy bass extremely well.
When listening to some more chilled-out rap like that from Nas, the mid and high range sounds are a little muffled when compared to other offerings - showing that the drivers could do with a little work. However, overall, for such a compact design, I'm quite impressed.
Further Analysis
Usually you can tell when a travel audio option is of high quality almost instantly when picking it up. For the Noontec Zoro HD II, I first thought that it might be yet another cheap import option, however, its bark is certainly better than its bite. I was originally put off by the shiny exterior and plastic design, however, the metal backbone and solid construction means it should last you just fine on a global trip with a few falls included.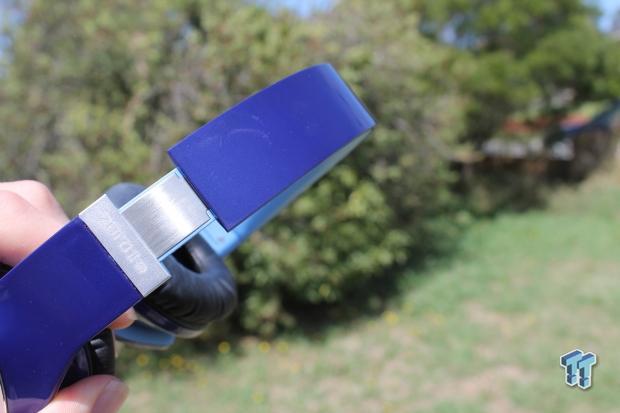 The microphone isn't great, but it does the job and the headphones are certainly comfortable enough to wear for periods of time. You might experience a little hot-ear and sweat issues, but realistically, these cannot be avoided when a 27-degree morning, sunshine and leather ear cups are presented to you. The noise-cancellation is satisfactory as is expected by the structure and design of this product.
These headphones will handle a wide variety of music and store comfortably in your backpack or handbag when not in use.
What's Hot, What's Not & Final Thoughts
What's Hot
Lightweight and sturdy: Although being featherweight in design, the metal backbone and well-constructed structure means this product is solid and functional.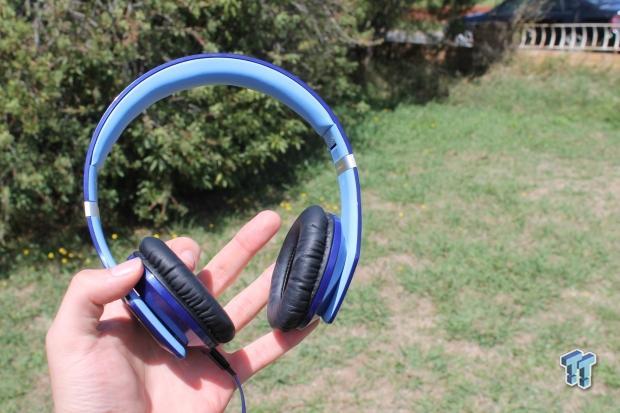 Comfort for travel: The on-ear design trumps every other headset I've tried in this area. The plush leather is certainly soft enough to keep you going for a couple of hours.
Easy to clean: Thanks to the leather and plastic design, a quick wipe over with a damp cloth will see this product keep fresh and clean.
What's Not
Still not quite there: It's certainly comfortable for a couple of hours, but that's it. It's better than most other headsets, but still, a 7 hour flight is going to leave your ears wanting some major rest.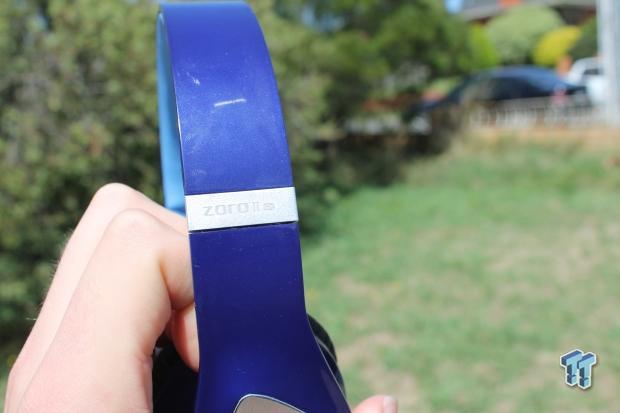 Lack of mid-range: Punchy bass is certainly a feature, but listening to some melodies (especially with background bass) leaves mid-range sounds washed out.
Final Thoughts
This $100 travel audio accessory is light, folds up into a small package, has a brilliant detachable cable and sounds better than almost any other option at this price tag.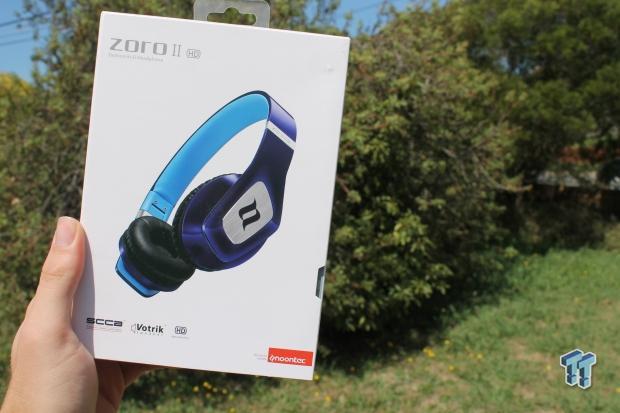 Don't be turned off by the shiny exterior, it certainly grows on you and is all part of the extremely sturdy structure. If in-ear headphones aren't for you, the Zoro II HD headphones by Noontec should be high on your to-buy list.
PRICING: You can find the Noontec ZORO II HD Headphones for sale below. The prices listed are valid at the time of writing but can change at any time. Click the link to see the very latest pricing for the best deal.
United States: The Noontec ZORO II HD Headphones retails for $99.99 at Amazon.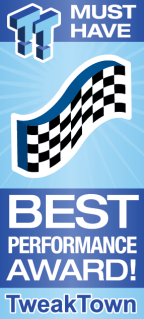 | | |
| --- | --- |
| Performance (audio quality) | 95% |
| Quality including Design and Build | 95% |
| General Features | 85% |
| Bundle and Packaging | 85% |
| Value for Money | 80% |
The Bottom Line: Noontec's Zoro II HD foldable headphones are certainly the best travel headphones we've tried under $100 so far, don't be put off by the shiny exterior, this product is sturdy and well constructed, and will likely grow on you.
PRICING: You can find products similar to this one for sale below.

United States: Find other tech and computer products like this over at Amazon.com

United Kingdom: Find other tech and computer products like this over at Amazon.co.uk

Australia: Find other tech and computer products like this over at Amazon.com.au

Canada: Find other tech and computer products like this over at Amazon.ca

Deutschland: Finde andere Technik- und Computerprodukte wie dieses auf Amazon.de