ScaleUp 3,000mAh Portable Battery with LCD Review
With 3,000mAh in the tank, a percentage-based battery indicator and a crazy-low price, is there something that lets this device down in the long-run?
Published Tue, Mar 3 2015 12:10 AM CST
|
Updated Tue, Nov 3 2020 6:59 PM CST
Introduction, Specifications, Pricing & Availability
With 3,000mAh in the tank, a light-up percentage-based battery indicator, a single-LED flash light and compact design, you'd usually expect to pay around $20-$30 for a product such as this.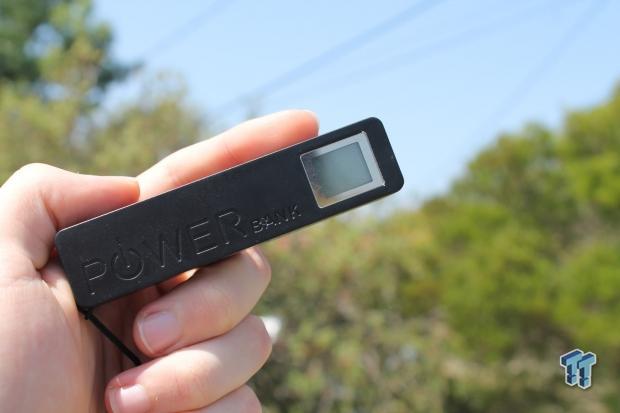 For a ridiculously low price of $9.99, this ScaleUp 3,000mAh portable battery pack "surely must have some kind of setback". That was the first thought that crossed my mind when looking up this device.
Sometimes with technology, it doesn't hurt to be a little suspicious - so please read on for the good and the bad that this battery pack has to offer as tested out by myself.
Specifications
Single-LED flash lights are becoming 'the norm' these days on all battery pack offerings, giving you a handy way to light up a small area without having to take out your smartphone and start up an application. Due to it being a small single-LED, there aren't any real issues of large power drain incorporated.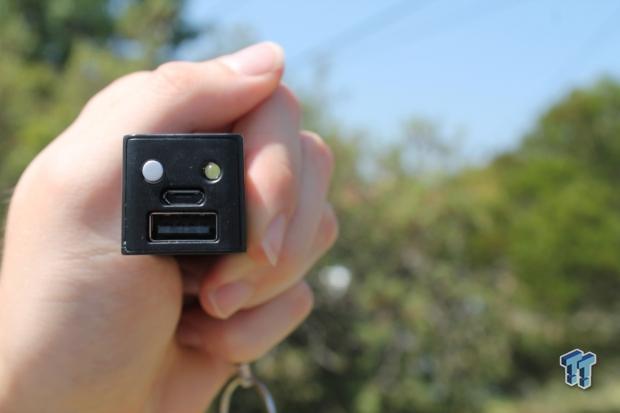 Similarly to our previously reviewed HUE Stix 2,600mAh battery, this product contains a 1A input and 1A output rating, meaning this battery will see your devices charged at these comparative speeds:
100% faster than a normal computer USB port (0.5 A)

83% of the speed of some OEM wall-socket chargers (1.2 A)

47% of the speed of most commercial battery packs (2.1 A)
Most chargers on the market provide users with 1.2 - 2.1A output speeds, meaning your device will charge much faster. We're going to have to put down the slow discharge speed to how cheap the whole package is.
As mentioned previously, this power pack contains a total of 3,000mAh in the tank. If losses are completely taken out of the equation (you can realistically expect around 2,600 mAh to be supplied), this portable battery will provide you with the following charge on various smartphone models:
166% on an Apple iPhone 6

115% on a HTC One M8

107% on a Samsung Galaxy S5

103% on an Apple iPhone 6 Plus

93% on a Motorola nexus 6

93% on a Samsung Galaxy Note 4
It may seem fairly decent at first, but be aware that sharing your phone around with friends will see you soon run out of juice.
As for the battery indicator, there is a small blue-backlit screen available which shows you not only the exact percentage of battery capacity left within, but it also has a neat little symbol telling you if the product is charging or discharging. The back-light can be turned on and off either by plugging or unplugging a cable, or by pressing the top button once.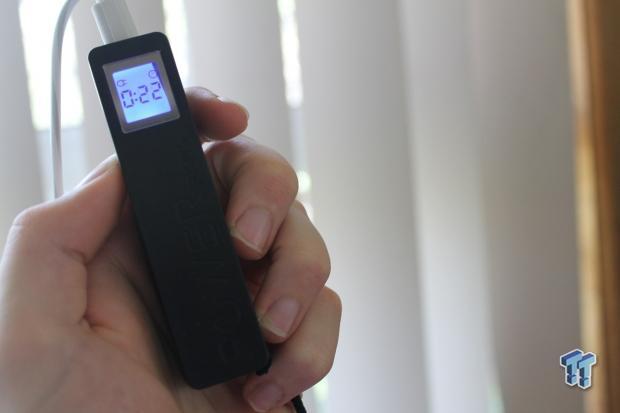 According to the manual, this device provides power through its "Samsung grade A batteries and cutting edge chips" - meaning high expectations will be held going into the testing phases.
What's in the box?
Providing a simple package, this product comes with a key-ring holder and cord attachment, alongside a short MicroUSB charging cable.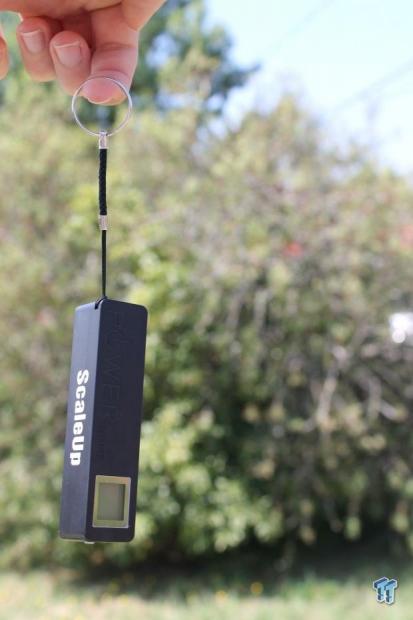 Unfortunately, once again, likely due to the price, there is no carry pouch included with the device. It would certainly help keep the small LED screen clear of scratches when carried in your pocket, handbag or backpack. You can see for yourself in the macro picture taken below - this is from just a few short trips inside my pocket. It doesn't mean the screen is unreadable, it's just no longer pristine.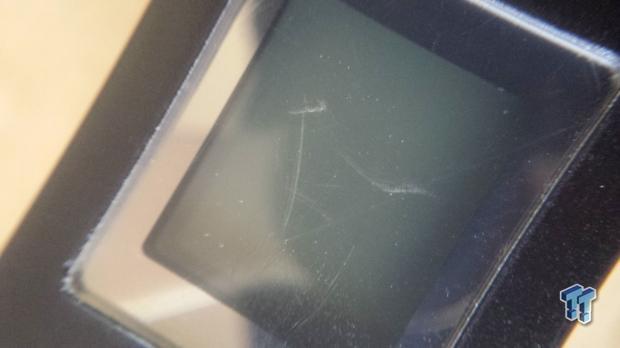 The actual box itself is extremely compact. This should also help keep costs down when ordering online, as we're told by Scale Up that this product will be exclusively sold through Amazon.
PRICING: You can find the ScaleUp 3000mAh Mobile Battery with LCD for sale below. The prices listed are valid at the time of writing but can change at any time. Click the link to see the very latest pricing for the best deal.
United States: The ScaleUp 3000mAh Mobile Battery with LCD retails for $9.99 at Amazon.
A Closer Look & How It Feels
Let's dig deeper
It seems quite sturdy when held in your hand and has that 'soft plastic' feel, certainly not hard and brittle like you would expect with products in this price range.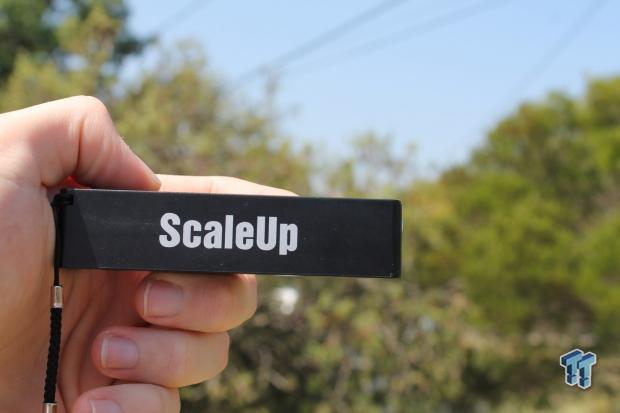 The included flash light is bright enough to illuminate anything directly within your reach, however, it doesn't do too well at small distances. Comparing it once again to the Hue Stik 2,600, it's much darker and is similar to the first of three brightness settings on my old HTC Desire.
Unfortunately, the shape of this product is a little concerning. Comparing it to something like the Justin 2000mAh power bank, it's going to be much harder to fit the device in your pocket alongside your wallet, keys or phone - especially if you're wearing some form of tight jeans.
Even if you do manage to fit it in your jeans, the weird shape (cylindrical with square edges) is likely to dig into your legs and cause issues. It fits in my shorts well, but stepping up stairs or a slight jog to the train will be uncomfortable.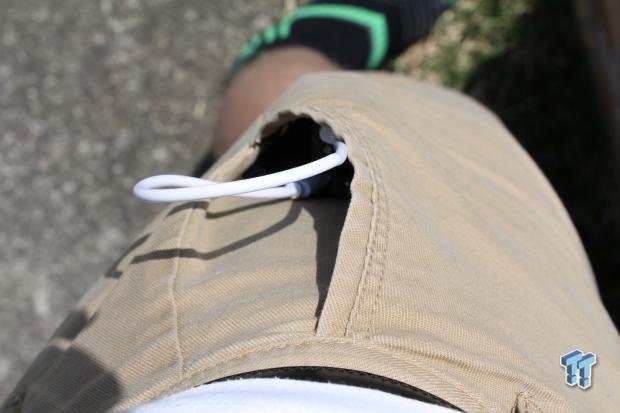 There's also some sort of timer included with the product - I accidentally found this feature when toying around with the device. Reading 0:00 for me, I was unsure at first if it records how long you've been charging or is supposed to tell you the time. I found no mention of this timer in the provided manual either.
After plugging it in to my computer to charge, it became aware to me that this timer function does keep track of exactly how long the device has been plugged in and charging or discharging. Nothing extremely useful, but at least interesting.
Transgressing multiple dimensions
I'm going to start this off exactly as I did with the Hue Stik. To cut a long story short, the best consumer for this product would be someone who either:
Always carries a backpack, or

Has a handbag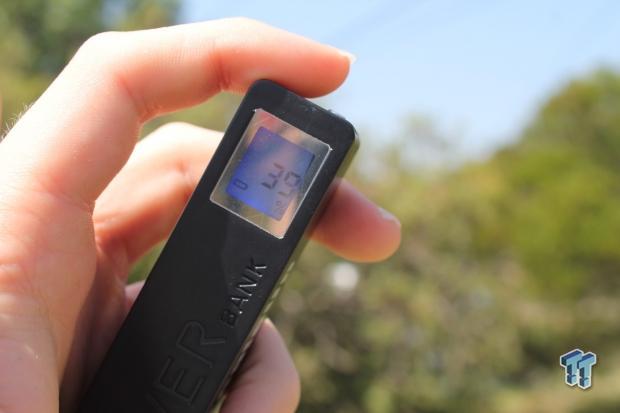 The shape is quite long and awkward, meaning that slim or skinny Jean wearers will have some issues, becoming quite apparent to me in a short time that a backpack or handbag would be a much better place to store such a device - or even permanently in your car will do too.
The 1A output is outclassed by many other options available on the market by name-brands, however, this provision will manage to hold your phones charge with GPS and 3G internet turned on. You will need to ensure that background applications are closed and your screen brightness is low, otherwise you will experience an extremely slow, but sure, drop in battery percentage.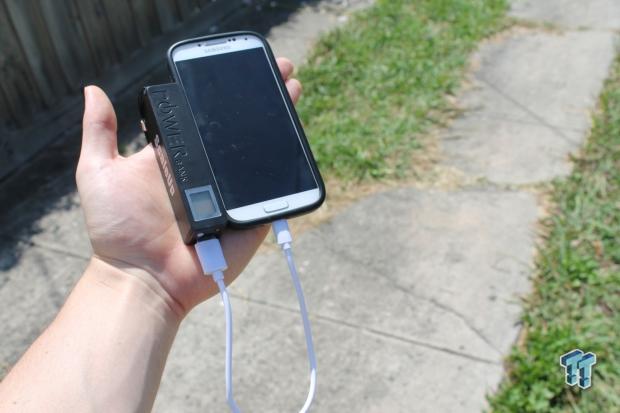 Almost every downside to this product can be argued by the price - $10. If you're looking to carry this battery pack around in your pockets, I would suggest you look elsewhere - otherwise the slower 1A output and smaller 3,000mAh capacity are simply negated by the $10 price-tag. The only real reason I can see for you not to purchase this product is if you are in dire need of more capacity - however, it could be argued that you may as well just buy two, considering the price.
One niggling issue I have to bring up is the fact that the backlit screen stays illuminated throughout the whole charging process - this can be very annoying at night time, meaning it's best if you turn the product to face downward.
What's Hot, What's Not & Final Thoughts
What's Hot
The price: I've said it before, for $10 you may as well just buy two.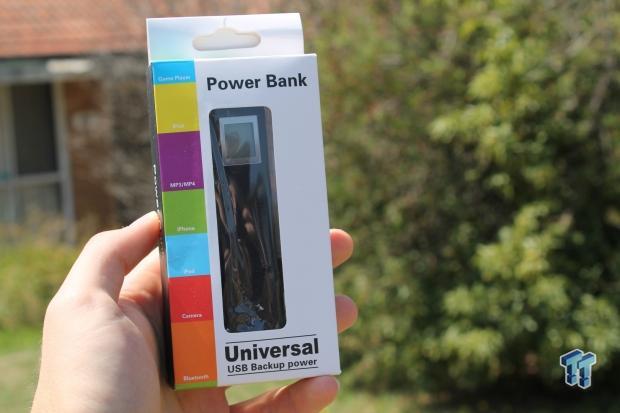 The key-ring and cord: Often overlooked with battery packs, this inclusion means you can hang the device by your door and never forget it.
What's Not
The shape: It's awkward and can stick into your legs uncomfortably. It's best off keeping this product in your handbag, backpack or car.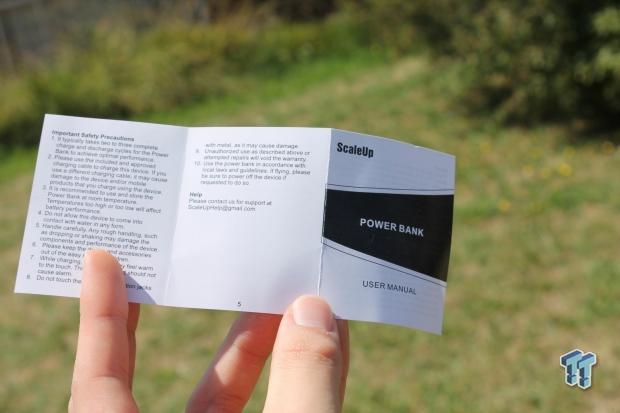 The capacity: With only 3,000mAh in the tank, many users are likely to end up short.
Input and output limitations: Limited to 1A input and output, don't expect your devices to fly to 100%, alongside this product will charge itself around 2% every minute on your standard USB wall-charger.
Final Thoughts
The 1A output mixed with an awkward structure means that those looking for a tiny portable option may have to search somewhere else. However, the price is crazy-cheap at $10, and the 3,000mAh battery will get most users through a full day of medium to heavy phone use.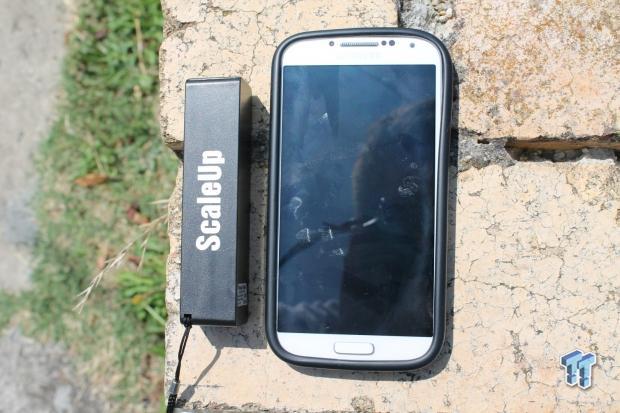 If they could increase the battery capacity to 4,000mAh and the discharge rate to 2.1A, I think a $15 price could be easily justified, but for the price, this product does exactly what the description says, no matter how low the spend may be.
Coming in at $7 less than the 2,600 mAh Hue Stik, I think I could manage having a slightly less 'professional' finish in order to save the money and get the extra 400 mAh - just in case. What's the moral of the story? It's cheap for a reason, but it still performs well enough for me.
PRICING: You can find the ScaleUp 3000mAh Mobile Battery with LCD for sale below. The prices listed are valid at the time of writing but can change at any time. Click the link to see the very latest pricing for the best deal.
United States: The ScaleUp 3000mAh Mobile Battery with LCD retails for $9.99 at Amazon.
| | |
| --- | --- |
| Performance (Amount of mAh) | 65% |
| Quality including Design and Build | 70% |
| General Features | 85% |
| Bundle and Packaging | 60% |
| Value for Money | 90% |
The Bottom Line: With only 3,000mAh in the tank and slow USB power ports, this product has an LCD screen, flashlight and it's listed at a ridiculously-low price. It's not the greatest portable charger ever made, but for the asking price, it is worth considering.
PRICING: You can find products similar to this one for sale below.

United States: Find other tech and computer products like this over at Amazon.com

United Kingdom: Find other tech and computer products like this over at Amazon.co.uk

Australia: Find other tech and computer products like this over at Amazon.com.au

Canada: Find other tech and computer products like this over at Amazon.ca

Deutschland: Finde andere Technik- und Computerprodukte wie dieses auf Amazon.de