HP Z Turbo 512GB PCIe SSD Review - With RAID 0 Numbers
The race past SATA's 6Gbps limitation continues. In this review, Chris looks at HP's Z Turbo SSD, and even puts two in RAID 0 to increase performance.
Published Fri, Dec 12 2014 6:15 PM CST
|
Updated Tue, Nov 3 2020 6:59 PM CST
Rating:

93%
Manufacturer: HP
Introduction & Specifications, Pricing, and Availability
HP recently offered a new option to purchasers of the company's workstation products. The new HP Z Turbo offers content makers a chance to increase data throughput performance while working on typical workstation data, engineering applications, and content creation.
With video moving to higher resolutions like 4K, high-resolution audio on the rise, and ever increasing processing power that allows for more complex physics rendering, the need to move data at a higher rate is required for current and next generation applications to run at a smooth pace.
HP tapped Samsung's XP941 PCIe 2.0 x4 SSD in both 256GB and 512GB capacities for the Z Turbo. HP used customized firmware for the Z Turbo that seems to handle mixed workload (reads mixed with writes) data better than off-the-shelf XP941 drives from RamCity that we tested.
Specifications, Pricing, and Availability
HP's Z Turbo SSDs come in two capacities, 256GB and 512GB. The larger model offers higher throughput and random performance of up to nearly 1.2 GB/s. According to HP's specifications sheet, the 256GB model can read data at 1.08 GB/s. The sequential write speeds come in at 930 MB/s for the 512GB model, and 800 MB/s for the 256GB model. The throughput performance is nearly twice as high as real-world SATA 6Gbps performance found on the market today.
HP offers the Z Turbo as an option on the company's Z line of workstation products. The company also sells single drives to retrofit into existing workstations. The 256GB model costs $499, and the 512GB model sells for $899. Both CDW and B&H carry both capacities with listed prices lower than HP's MSRP.
Actually, the Z Turbo can't be used as a boot device on our Z820 test system since the required UEFI BIOS isn't present. Newer Zx40 series workstations can use the Z Turbo as a boot device, but I suspect most users will want to configure the system with the Z Turbo as a secondary drive. The secondary drive configuration means your intensive workload can take place without reducing the IO performance of your applications.
HP Z Turbo PCIe SSD
Our pair of Z Turbo SSDs arrived in a HP Z820 workstation that HP asked us to use to test the drives. HP used a custom M.2 PCIe to PCIe x4 adapter to hold and change the connector of the custom Samsung XP941.
HP's firmware is UXM61H1Q, which is different from the firmware shipped with the drives from RamCity, and even the firmware found on the Sony VAIO notebook that shipped with XP941 SSDs.
A series of dip switches at the top of the adapter are not documented, so leave these alone. The drive does have a two-pin connector that can connect to the HDD status LED in your system.
The back bracket allows air to pass over the card, and exit the rear of the system.
Slots on the back of the card also allow air to circulate around the SSD. HP's custom adapter can work with other M.2 PCIe based drives. Here we also see mounting points for different sized M.2 drives, such as 2260.
Here we see Samsung's UAX three-core, ARM-based PCIe to flash controller. To the right of the controller is a Samsung LPDDR2 (low power DDR2) package with 256MB of capacity.
The flash is Samsung's 19nm MLC Toggle 2.0.
Test System Setup - HP Z820
HP Z820 Workstation
We received two HP Z Turbo PCIe SSDs in our HP Z820 workstation. Users can purchase the same system today, but HP has already released the updated Zx40 workstation with Haswell processors and DDR4.
HP asked us to test the new Z Turbo in one of the company's flagship Z820 workstations. The system is configurable, so users can select from a large list of components that fit workload requirements. Our system shipped with two Intel Xeon Ivy Bridge E processors, and a custom HP motherboard designed so all of the connectors are on the back of the motherboard. This increases airflow, and reduces clutter.
To be completely honest, the Z820 is the nicest workstation I've ever seen. The internal tray is loaded with fans directing airflow where it's needed. You would think a system with so many fans would sound like a rocket ship, but in my experience, the Z820 is like a gentle whisper from across the room at load. We'll have more coverage on the Z820 in a follow up article in the coming weeks.
In our previous testing with the Samsung XP941, we discovered that the controller could get very hot under heavy workloads. HP directs airflow to the system's components, including the PCIe slots. This keeps the Z Turbo running cool, even without a heat sink for the UAX controller.
The back of the panel allows air to pass over the Z Turbo, and exit the rear of the system.
4-Corner and Then Some Performance
Let's start the testing off with a quick look at the HP Z Turbo SSD's 4-corner performance. In these tests, we measure sequential and random reads and writes. We also measure a limited amount of mixed workload performance.
Initial Performance Evaluation - 4-Corner and Then Some Tests
Sequential Read
Sequential Write
Sequential 80% Read 20% Write
The HP Z Turbo scales very well in RAID 0 when reading and writing sequential data. The single card performs very well too.
Random Read
Random Write
Random 80% Read 20% Write
The RAID 0 only shows a small performance increase over a single Z Turbo drive in random reads. The random write test with two drives shows a larger performance increase, but not nearly as large as the gains we see when working with sequential data. Mixing random reads with random writes narrows the gap even further.
Benchmarks - Anvil Storage Utilities
Anvil Storage Utilities
Version and / or Patch Used: RC6
So, what is Anvil Storage Utilities? Anvil Storage Utilities is a storage benchmark for SSDs and HDDs where you can check and monitor your performance. The Standard Storage Benchmark performs a series of tests; you can run a full test, or just the read or the write test, or you can run a single test, i.e. 4k QD16.
Anvil Storage Utilities is not officially available yet, but we've been playing with the beta for several months now. The author, Anvil, has been updating the software steadily on several international forums, and is adding new features every couple of months.
We can use Anvil several different ways to show different aspects for each drive. We've chosen to use this software to show the performance of a drive with two different data sets. The first is with compressible data, and the second data set is incompressible data. Several users have requested this data in our SSD reviews.
0-Fill Compressible Data
Incompressible Data
The HP Z Turbo doesn't slow when working with incompressible data.
Low Queue Depth Read IOPS
High Queue Depth Read IOPS
Here we begin to see how the Z Turbo and RAID 0 array perform in comparison to other M.2 PCIe based drives and all-in-one RAID products. The Z Turbo and Z Turbo RAID 0 array are the only products tested in the HP Z820 workstation. This will have an impact on the performance results since the Z820 has several PCIe devices installed along with the PCIe-based storage drives we are testing today.
Low Queue Depth Write IOPS
High Queue Depth Write IOPS
With random data, you really need to ramp up the queue depth to get the most out of the Z Turbo RAID array. Most of us don't change our workload to get the most out of a SSD - it generally goes the other way. Users may reduce their workload if the storage can't handle the load while multitasking. The Z Turbo will allow users to increase the amount of work performed at the same time without the system slowing down as fast.
Benchmarks - Mixed Read / Write Workloads
Sequential Mixed Read / Write Workloads
In this series of tests, we measure mixed workload performance. We start with 100% read, and then add data writes to the mix in 10% increments until we get to 100% writes. We believe this will be the next major area SSD manufacturers will address, after performance consistency.
Sequential Mixed Workload Bandwidth
The mixed workload test will not run on a software array, so the Z Turbo array isn't present in this test. However, we do see HP's custom firmware allowing the Z Turbo to operate at a higher speed than a base Samsung XP941 512GB drive at most of the measurement points.
Sequential 80% Read / 20% Write Bandwidth
You might notice that two drives are not listed in this test. Both use the same RAID controller, and both error after a few hours into the test. The all-in-one RAID products do really well in the tests where the drives are preconditioned, and run in steady state. The performance difference in the mixed workload test between the Z Turbo with HP's custom firmware and the standard Samsung XP941 firmware is even more interesting. We haven't found an update for the base XP941 SSD, and finding one may be difficult since Samsung sells the drive as an OEM product.
Random Mixed Workload Response Time
The random mixed workload IOPS test allows us to address drives by drive letter, and not just by physical drive number. In this test, we see the RAID array with two 512GB Z Turbo drives scaling very well at high queue depths.
PCMark 8 Consistency Test
Futuremark PCMark 8 Extended - Consistency Test
Version and / or Patch Used: 2.0.228
Heavy Usage Model:
Futuremark's PCMark 8 allows us to wear the test drive down to a reasonable consumer steady state, and then watch the drive recover on its own through garbage collection. To do that, the drive gets pushed down to steady state with random writes, and then idle time between a number of tests allows the drive to recover.
Precondition Phase:
1. Write to the drive sequentially through up to the reported capacity with random data.
2. Write the drive through a second time (to take care of overprovisioning).
Degradation Phase:
1. Run writes of random size between 8*512 and 2048*512 bytes on random offsets for ten minutes.
2. Run performance test (one pass only).
3. Repeat one and two, eight times, and on each pass, increase the duration of random writes by five minutes.
Steady state Phase:
1. Run writes of random size between 8*512 and 2048*512 bytes on random offsets for 50 minutes.
2. Run performance test (one pass only).
3. Repeat one and two, five times.
Recovery Phase:
1. Idle for five minutes.
2. Run performance test (one pass only).
3. Repeat one and two, five times.
PCMark 8's Consistency test provides a ton of data output that we use to judge a drive's performance. Here we see the three states of performance for the select SSDs, light use, consumer steady state, and worst case.
Storage Bandwidth - All Tests
Storage Bandwidth - Heavy Load
Storage Bandwidth - Typical Consumer Load
The HP Z820 we are using for our tests today will not allow the system to boot from the Z Turbo since we can't set a pure UEFI environment. Newer systems based on Haswell and Haswell-E shouldn't have the same issue. So, while our Ivy Bridge-E system can't actually run with the Z Turbo as a boot device, we still ran these tests to see how newer HP workstations would perform with a Z Turbo in a boot environment.
The drive does well, but the standard XP941 is still a bit faster; this is most likely due to the drive being tested in two different systems. Under typical consumer workloads, consumer systems are a bit faster since the cores have a higher clock rate. Workstations like the Z820 we're testing with today have a lower clock speed per core, but have more cores to handle more work running at the same time.
PCMark 8 Consistency Test - Continued
Total Access Time - All Tests
The access time test measures the total latency across all 18 tests. This is one of, if not the most important of all tests we run at this time for consumer SSDs. When your latency is low, your computer feels fast; it's just that simple.
Total Access Time - Heavy Load
Total Access Time - Typical Consumer Load
The latency results show the Z Turbo and XP941 base drive (both in the 512GB capacity) performing at nearly the same levels. As you can see, the two drives dominate the test, and deliver extremely low latency.
Final Thoughts
The elephant on the first page of this article is the price of the HP Z Turbo. The 512GB model we tested today from HP costs $899; that's nearly twice the cost of a standard Samsung XP941 512GB that anyone can purchase online today. The XP941 isn't as rare as it once was; Newegg and Amazon (via RamCity) both show supply on hand.
The Z Turbo does ship with custom HP firmware, a nice adapter for use in PCIe slots, and goes through the company's extensive testing and validation process. When we first received the test system loaded with Z Turbo drives, we were told the series would be an optional part for HP's workstation products, but it looks like HP backed off that claim, and customers can now purchase the drives as components. Since the UAX controller can climb past 110C under load without a heat sink, we actually recommend the Z Turbo drives stay in Z series workstations that provide the cooling necessary to tame the drive.
When it comes to performance, the HP Z Turbo is one of the fastest SSDs on the market. If you want a single drive solution to provide performance without the complex configuration that comes with RAID, then this is the product to get. With nearly 1.2GB/s of throughput performance, and well over 100K random IOPS, the HP Z Turbo satisfies the needs of demanding applications, even high bit rate 4K video.
Other applications like CAD and fluid modeling can take advantage of the increased performance. It's often overlooked, but the storage subsystem is the slowest in any PC or workstation, so any increase in performance in this area can increase performance throughout the system.
The HP Z Turbo is a great way to increase your workflow in a HP Z series workstation.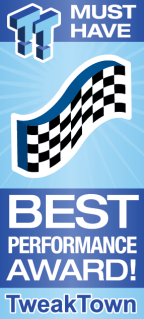 | | |
| --- | --- |
| Performance | 96% |
| Quality including Design and Build | 94% |
| General Features | 94% |
| Bundle and Packaging | 90% |
| Value for Money | 90% |
The Bottom Line: HP's Z Turbo SSD is the easiest way to increase overall system responsiveness and performance in your HP Z series workstation. It is a worthwhile add on when purchasing new or even updating an older workstation.
PRICING: You can find products similar to this one for sale below.

United States: Find other tech and computer products like this over at Amazon.com

United Kingdom: Find other tech and computer products like this over at Amazon.co.uk

Australia: Find other tech and computer products like this over at Amazon.com.au

Canada: Find other tech and computer products like this over at Amazon.ca

Deutschland: Finde andere Technik- und Computerprodukte wie dieses auf Amazon.de
We openly invite the companies who provide us with review samples / who are mentioned or discussed to express their opinion. If any company representative wishes to respond, we will publish the response here. Please contact us if you wish to respond.