Mushkin Reactor 1TB SSD Review - Amazing price with good performance
Chris takes an exclusive look at a new SSD from Mushkin, the Reactor 1TB. This is the cheapest 1TB drive on the market, and also offers good performance.
Published Wed, Dec 10 2014 11:57 AM CST
|
Updated Tue, Nov 3 2020 6:59 PM CST
Introduction & Specifications, Pricing and Availability
Mushkin's Reactor SSD only comes in one capacity size, but gives the US-based company what it's been missing for some time, a terabyte class SSD. For the last several years, Mushkin has been a SandForce partner with several products using the aging SF-2281 controller. The SF-2281 can't scale to terabyte capacities, so Mushkin tapped the Silicon Motion SM2246EN controller for the Reactor SSD.
This is the first time we've tested a SM2246EN controller with 1TB of data capacity. Over the last couple of months, we've tested several 512GB and 256GB drives using the low-cost, low-power SMI controller. Mushkin made the most of the low cost aspect. Paired with Mushkin packaged NAND flash and Samsung DRAM, the Reactor 1TB is currently the lowest priced 1TB class SSD on Newegg at the time of writing.
With games topping 50+ gigabytes on a routine basis and two gigabyte patches a routine occurrence, the need for larger capacity SSDs has grown. Luckily, for us, prices have decreased over the last twelve months making high capacity SSDs more affordable for those that need the capacity.
Specifications, Pricing and Availability
As we mentioned, the Reactor only comes in one capacity size at this time: 1TB. The Silicon Motion SM2246EN controller has a history of performance very well reading data and this product is no exception.
Mushkin specs the Reactor at 560 MB/s sequential read and 460 MB/s sequential write speeds. Stated 4KB random performance comes in at 74K read and 76K write.
The Reactor is a no frills SSD, in the blister pack you get a 7mm z-height, 1TB SSD and a card that gives some information about the drive. The Reactor 1TB ships with a 3-year warranty. Some may complain about the warranty after Samsung just unleashed the 850 EVO with a five-year warranty, but the Reactor sells for just $369.99 at Newegg at the time of writing. The 850 EVO 1TB sets the bar for mainstream SSDs, but will set you back $499.99, out of reach for many gamers who require low cost, high capacity SSDs.
Mushkin Reactor 1TB SSD
Mushkin Rector 1TB SSD
There isn't much to the package, but at least you don't need a razor blade to open it, the plastic shell just pulls apart.
The back of the package gives us some general information about the drive and the 3-year warranty.
What you see is what you get...
... but for just $369.99 this is really all you need. 1TB of flash goodness packaged in a 7mm housing so it will work in Ultrabooks and notebooks that require the reduced height.
This is the first time we've found sixteen NAND flash packages paired with the SMI SM2246EN controller.
The SM2246EN controller has been around for around a year now and we've found it to be reliable. The only use we know of is a single firmware release that used more power than the others. The fix for that was released to manufacturers before the Reactor hit the market.
Mushkin used two packages of Samsung's sixth generation DDR3 that uses 1.35v and runs at 1600MHz for the Reactor.
Mushkin used Micron L95B flash for the Reactor. That is Micron 16nm 128Gbit, the same flash used in the MX100 from Crucial.
This is also the first time we've seen the PCB double as the SATA power and data connector on an SSD. Mushkin may have found a way to shave a few cents off each drive produced using this method.
Test System Setup and Initial Performance
Desktop Test System
Lenovo T440 - Notebook Power Testing with DEVSLP and Windows 8.1 Pro
Nearly all of the performance tests run on the desktop system but we use a Lenovo T440 to run the power tests. The T440 is the latest addition to our client SSD test lab and allows us to test the notebook battery life offered by an SSD with advanced features like DEVSLP enabled.
Initial Performance Evaluation - 4-Corner and then Some Tests
Sequential Read
Sequential Write
Sequential 80% Read 20% Write
Random Read
Random Write
Random 80% Read 20% Write
Nothing is out of place here looking at three queue depth levels.
Benchmarks - Sequential Performance
HD Tune Pro - Sequential Performance
Version and / or Patch Used: 5.50
Every Silicon Motion controlled SSD that has passed through our lab has shown exceptional read performance and the Mushkin Reactor 1TB is no exception. In HD Tune Pro we measured a 64KB sequential read average at nearly 468 MB/s. This is one of the highest average reads we've measured.
Write performance is what SSD buyers pony up the big dollars for on modern SSDs. The Mushkin Reactor 1TB is a mainstream SSD with a mainstream price. It also offers up mainstream sequential write performance. We measured the 64KB sequential write performance at just over 382 MB/s.
HD Tach - Sequential Write Performance after Random Writes
Version and / or Patch Used: 3.0.4.0
After a reasonable number of sequential and random writes, we tested the drive with HD Tach, a test that uses 128KB blocks. The sequential write performance is what we're looking at in this test, looking for large dips in write performance. The drive does dip below 300 MB/s in some places, but we didn't observe any wild dips under 100 MB/s like we've found on some products over the years.
Benchmarks - Anvil Storage Utilities
Anvil Storage Utilities
Version and / or Patch Used: RC6
So what is Anvil Storage Utilities? First of all, it's a storage benchmark for SSDs and HDDs where you can check and monitor your performance. The Standard Storage Benchmark performs a series of tests; you can run a full test or just the read or the write test, or you can run a single test, i.e. 4k QD16.
Anvil Storage Utilities is not officially available yet, but we've been playing with the beta for several months now. The author, Anvil on several international forums, has been updating the software steadily and is adding new features every couple of months.
We can use Anvil several different ways to show different aspects for each drive. We've chosen to use this software to show the performance of a drive with two different data sets. The first is with compressible data and the second data set is incompressible data. Several users have requested this data in our SSD reviews.
0-Fill Compressible Data
Incompressible Data
Compressible and incompressible data works the same on the Mushkin Reactor, so there isn't a slow down when writing either type of data.
Low Queue Depth Read IOPS
*= 46% incompressible mix
The Reactor 1TB SSD delivers nearly 8K random read IOPS with a single request. That scales to nearly 14,500 at QD2 and we see the drive scaling again at QD4. At that depth, the Reactor starts to really fall behind the other drives in the chart.
High Queue Depth Read IOPS
It's very difficult for consumer workloads to push into the high queue depth range when reading data. SSDs are just too fast for this to occur on a regular basis.
Low Queue Depth Write IOPS
The random write IOPS scale well at QD1 and QD2. By QD4, the Reactor 1TB starts to wave the white flag while many of the other drives push 80K IOPS or more.
High Queue Depth Write IOPS
The Reactor tops out at nearly 76K write IOPS at QD32, again, it's difficult to get to these high queue depths though in a consumer environment. At low queue depths, where most of us work our SSDs, the Reactor 1TB does well for the price.
Benchmarks - Mixed Read / Write Workloads
Sequential Mixed Read / Write Workloads
In this series of tests, we measure mixed workload performance. We start with 100% read and then add data writes to the mix until we get to 100% writes, in 10% increments. We believe this will be the next major area SSD manufactures will address after performance consistency.
Sequential Mixed Workload Bandwidth
All SATA SSDs have a difficult time with our mixed workload test where we read and write data at the same time under different mixes. The Reactor gets very low at the 50% mix but this doesn't come as a surprise since other products with the same controller show the same level of performance.
Sequential 80% Read / 20% Write Bandwidth
The 80% read / 20% write sequential mix best represents consumer workloads. As you can see many of the drives perform about the same in that mix although some drives do better than others. These tests are run with the drives in steady state, like if you edit a lot of high resolution video on the drive.
Random Mixed Workload Response Time
In this series, we look at 4K random performance with 50% reads and 50% writes. The Mushkin Reactor 1TB does really well in these tests, much better than we expected.
PCMark 8 Consistency Test
Futuremark PCMark 8 Extended - Consistency Test
Version and / or Patch Used: 2.0.228
Heavy Usage Model:
Futuremark's PCMark 8 allows us to wear the test drive down to a reasonable consumer steady state and then watch the drive recover on its own through garbage collection. To do that, the drive gets pushed down to steady state with random writes and then idle time between a number of tests allows the drive to recover.
Precondition Phase:
1. Write to the drive sequentially through up to the reported capacity with random data.
2. Write the drive through a second time (to take care of overprovisioning).
Degradation Phase:
1. Run writes of random size between 8*512 and 2048*512 bytes on random offsets for 10 minutes.
2. Run performance test (one pass only).
3. Repeat 1 and 2 for 8 times, and on each pass increase the duration of random writes by 5 minutes.
Steady state Phase:
1. Run writes of random size between 8*512 and 2048*512 bytes on random offsets for 50 minutes.
2. Run performance test (one pass only).
3. Repeat 1 and 2 for 5 times.
Recovery Phase:
1. Idle for 5 minutes.
2. Run performance test (one pass only).
3. Repeat 1 and 2 for 5 times.
PCMark 8's Consistency test provides a ton of data output that we use to judge a drive's performance. Here we see the three states of performance for the select SSDs, light use, consumer steady state and worst case.
Storage Bandwidth - All Tests
This is where things get interesting. Here we see the performance of the Mushkin Reactor 1TB under a number of different loads. SSD performance is more about what took place before an action just as much as the action itself. Measuring performance with a specific workload before it is called preconditioning. Every test we present has some kind of preconditioning before it, but in this test, we see extreme conditioning and get to see the drive's garbage collection scheme work out of it.
Storage Bandwidth - Heavy Load
Under heavy load, the Reactor slides in with a large group of low performing 1TB capacity class SSDs. This is a workload that most of us will never get to, even under what we, as gamers, would call heavy workloads.
Storage Bandwidth - Typical Consumer Load
This represents most of our daily workloads and shows the performance you can expect from the drives on the chart.
PCMark 8 Consistency Test - Continued
Total Access Time - All Tests
The access time test measures the total latency across all 18 tests. This is one of, if not the most important test we run at this time for consumer SSDs. When your latency is low your computer feels fast, it's just that simple.
These charts show the latency from the same tests with the workload dropping off as the drive has more time to recover.
Total Access Time - Heavy Load
Again, under heavy workloads, the Reactor is lost in a group of several other products on the market. It should be noted that all of the drives shown cost more than the Reactor.
Total Access Time - Typical Consumer Load
Under consumer loads, the Reactor does much better, but at the same time, nearly all of the other drives do better as well. This is the test that really matters though, latency at light consumer workloads - there are only two drives that do worse than the Reactor.
Benchmarks - Power Testing
Bapco MobileMark 2012 1.5
Version and / or Patch Used: 2012 1.5
Developer Homepage: http://www.bapco.com
Test Homepage: http://www.bapco.com
MobileMark 2012 1.5 is an application-based benchmark that reflects usage patterns of business users in the areas of office productivity, media creation and media consumption. Unlike benchmarks that only measure battery life, MobileMark 2012 measures battery life and performance simultaneously, showing how well a system design addresses the inherent tradeoffs between performance and power management.
The tests on this page are for another crowd all together, one that I find myself joining more often as I get older. This test shows the Mushkin Reactor in a Lenovo T440 as the only drive in the system, running typical applications. The Reactor 1TB allowed the system to function for 643 minutes on battery power. This is just four minutes shy of the best time turned in for this capacity size.
Power Limited Performance
When your notebook is conserving power, it reduces the CPU, PCIe and system bus clock speeds. This is a reduced power environment. Some drives perform better than others in this state, but the performance is very close since the bottleneck is transferred to the link state. The Mushkin Reactor doesn't perform as well as some of the other drives, but is much closer to the fastest SSD in this state than it is to a mechanical HDD.
Final Thoughts
It's no secret how Mushkin came up with the Reactor or why this product is on the market. By pairing a low-cost 4-channel controller with Micron 16nm flash, Mushkin was able to keep the price very low for this product. What the company ended up with is the lowest priced 1TB SSD on the market, period. The graphics on Mushkin's site, the same we ripped for the first page of this review, tells us, the users, that the company wants to target gamers.
Games are getting massive in size, some over 50GB, more than what a Blu-Ray disk can hold. If you play more than a few modern games, a 128GB or in some cases a 256GB SSD will not do. Delivery services like Steam and Origin put games at our arm's reach on demand, but you have to download the software to have it readily available. The Mushkin Reactor 1TB allows us to do just that.
The Silicon Motion SM2246EN is a solid controller that is without issue. To date, the only issue we found was on an early firmware that chewed through power more than newer firmware. The Reactor ships with newer firmware, so that's not even an issue with this product. We've tested SM2246EN controlled drives in several capacity sizes.
The 128 and 256GB drives compare well to other products on the market, but the 512GB drives fall behind MX100 and a few other low cost products on the market. Mushkin's decision to take Reactor to 1TB was a good move. The drive offers solid performance that is faster than some of the TLC NAND flash products on the market, and does it at a lower price.
The price is really what makes the Reactor such a good product. Mushkin left the adapter bracket out and for that matter all of the accessories. That allowed Mushkin to get the price as low as possible at this time, lower than every other 1TB on the market today.
If you want a 1TB SSD that will last longer than a traditional mechanical hard drive, deliver significantly higher performance and want it at the lowest price possible, the Mushkin Reactor 1TB is the drive to scoop up at this point.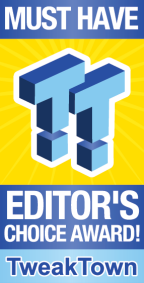 | | |
| --- | --- |
| Performance | 92% |
| Quality including Design and Build | 92% |
| General Features | 96% |
| Bundle and Packaging | 90% |
| Value for Money | 97% |
The Bottom Line: When it comes to capacity per dollar, the Mushkin Reactor is on another level compared to every other 1TB model on the market today. You can buy faster SSDs, but that performance comes at a much higher price. The Reactor balances capacity, performance and cost.
PRICING: You can find products similar to this one for sale below.

United States: Find other tech and computer products like this over at Amazon.com

United Kingdom: Find other tech and computer products like this over at Amazon.co.uk

Australia: Find other tech and computer products like this over at Amazon.com.au

Canada: Find other tech and computer products like this over at Amazon.ca

Deutschland: Finde andere Technik- und Computerprodukte wie dieses auf Amazon.de
We openly invite the companies who provide us with review samples / who are mentioned or discussed to express their opinion. If any company representative wishes to respond, we will publish the response here. Please contact us if you wish to respond.