Tt eSPORTS Verto Gaming Headset Review
Tt eSPORTS has a budget-minded gaming headset on offer with the Verto, with a unique design and great sound at an even better price. Here's our review.

Published Wed, Sep 10 2014 8:08 AM CDT
|
Updated Tue, Nov 3 2020 6:59 PM CST
Introduction, Packaging & Specifications, Pricing and Availability
Tt eSPORTS is a name that most of you should've heard of by now, with the company having a slew of gaming orientated products built with some great design, power and quality. Tt eSPORTS by Thermaltake has quite a range of gaming gear, ranging from mice, keyboards, and headsets, to mouse pads and even LAN bags.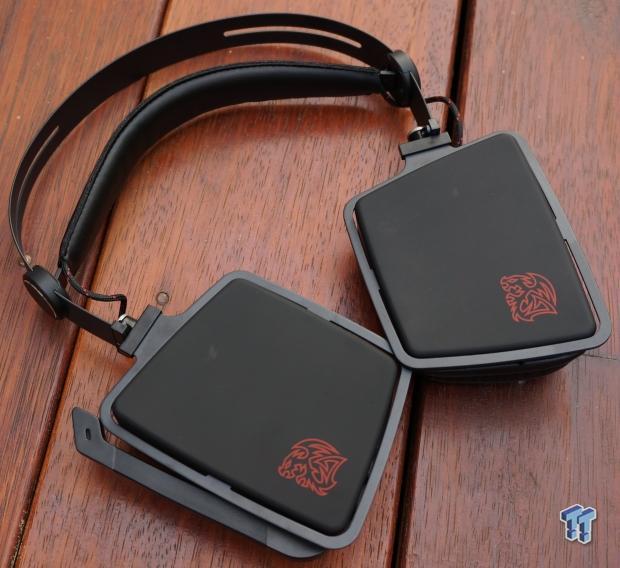 Their latest gaming headset is the Verto, a budget gaming headset with a very unique design. Tt eSPORTS has a massive range of headsets for gamers, with 20 different headsets in total. Some of them are the same headset, but with different color schemes, but the first one that I've tested from the company as the new Audio Editor of the site, is the Verto, so let's get right into it.
What's In The Box
Instead of the usual unboxing pictures, I decided to do a full unboxing using my Google Glass headset. This gives you a unique view through my point of view, while I unbox the Tt eSPORTS Verto headset for the first time.
On the pictures side of things, let's have a look at, around, and inside of the Verto box.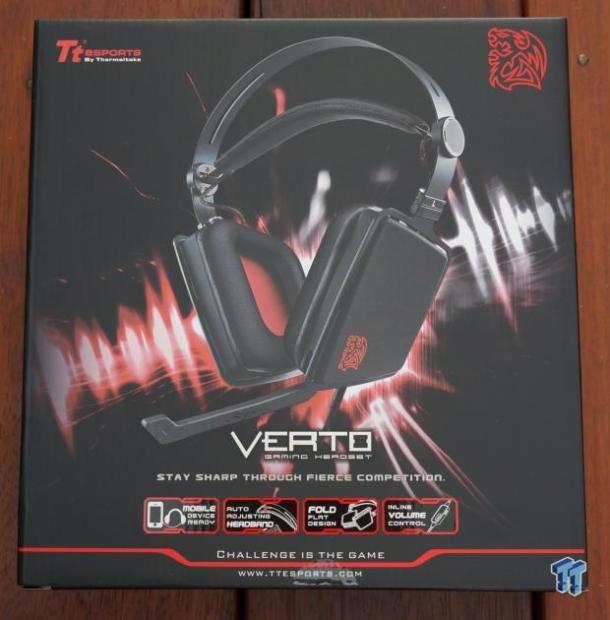 On the front of the box, we have a black-and-red design through and through - from the Verto box, to the Verto headset itself - the theme is great. On the front, we see that the Verto is "mobile device ready", has an auto adjusting headband, a fold-flat design, and an inline volume control.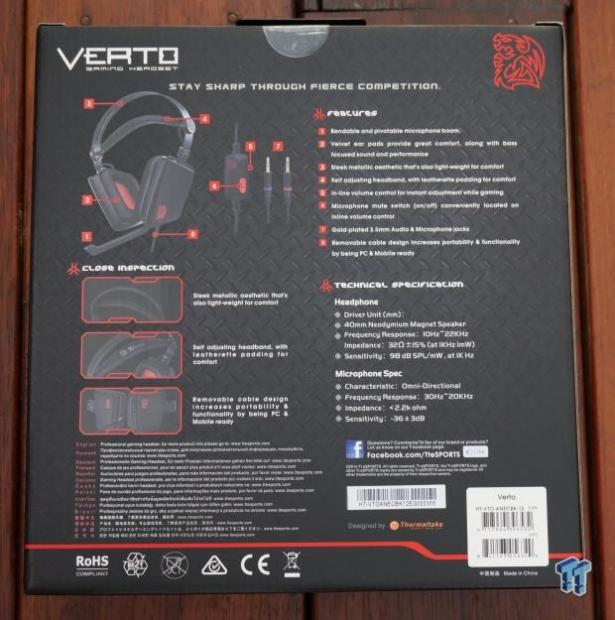 On the back of the box, we have a rundown of what the Verto has on it, with its adjustable headband, and much more. On the right, we have a full feature list. Below that, we have full technical specifications.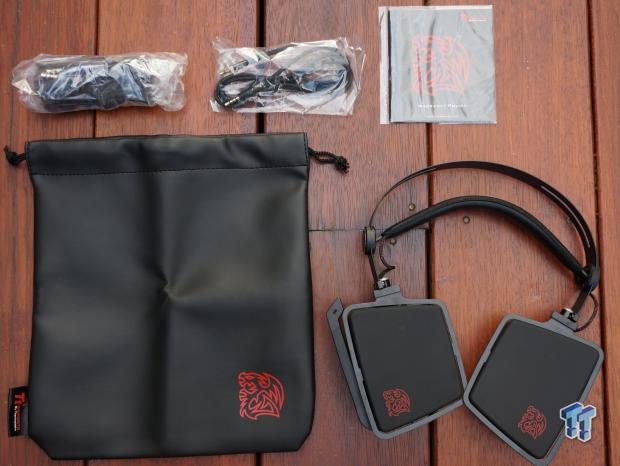 In the box, we have the PC cable, 3.5mm cable that you can use with your audio player or smartphone/tablet, a warranty policy, a leather carry bag and the Verto headset itself.
Specifications, Pricing and Availability
Tt eSPORTS has conjured up quite a headset with the Verto, starting with its fold-flat design, self-adjusting headband, detachable cable, and much more. We're driving it through a 3.5mm jack and not USB, for those who are keeping count. We have two 40mm neodymium magnet speakers, frequency response of 10Hz - 22KHz, 32 ohms +/-15% and sensitivity 98dB SPL/mW at 1KHz.
The cable provided with the Verto is detachable from the headset, and is 1m (3.2 feet) long. The second cable in the box is designed for mobile devices, which is simply a 3.5mm to 3.5mm jack without the controller in the middle.
Tt eSPORTS is pricing the Verto quite competitively, at just $79.99. The company has other, cheaper headsets, but this is being aimed at the mid-range market, something that I think it kicks above its weight in. The Verto should be available in either late September or October in the US.
A Closer Look, How They Feel & Listening Experience
A Closer Look
Starting with the headset itself, we have the 3.5mm jack port on the left side - which physically plugs into the Verto.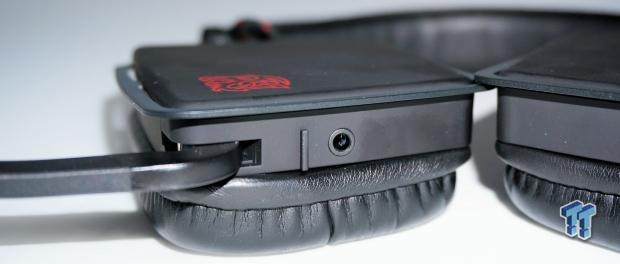 Continuing the discussion on the cable, we have the in-line volume control on the cable, which gives easy access to turning your microphone on and off, as well as adjusting the volume of audio. At the other side of the cable, we have the 3.5mm jacks that plug into your PC or laptop. There's two, one for audio, and one for the microphone. Back to the Verto headset, let's take a look around Tt eSPORTS' latest gaming headset.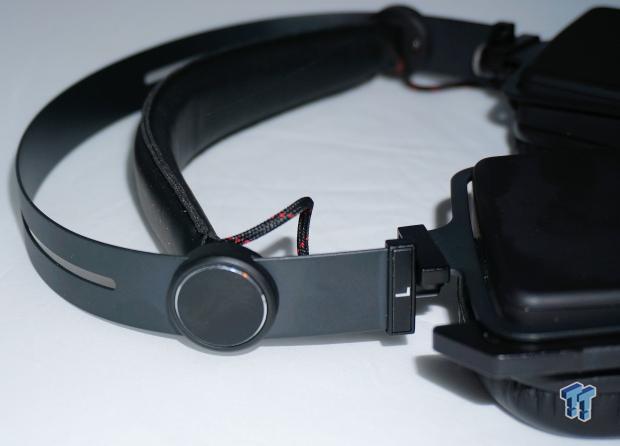 First and foremost: we have a super light headset with a self-adjusting headband. This allows the Verto to feel comfortable on a wide variety of head sizes, without feeling like it's cramping down on your head or ears too much.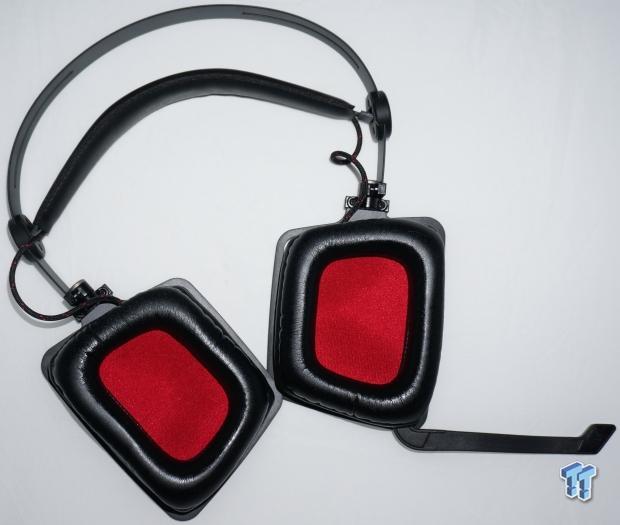 The velvet ear pads are really comfortable, keeping a lot of the sound next to and in your ears, instead of leaking out like open-ear headphones.
How Do They Feel On My Head?
I used the Tt eSPORTS Verto headset for two weeks for my testing, using it every day in that two-week period, listening to music for most of the day, while I was writing. After dinner was cooked and consumed, and my two daughters were asleep, gaming adventures began.
Wearing the Verto for two or three-hour stints was no problem at all, with the self-adjusting headband being super comfortable as it adjusted perfectly to my head. The Verto was nice and soft to put on, and continued being comfortable, even after hours of playing games.
Better yet, I tested the Verto out with my Oculus Rift DK2 setup, and even placed over the DK2 straps, the Verto was still comfortable for my 30-60 minute trips in VR.
The Listening Experience
This is where we're going to test out the actual listening experience of the Tt eSPORTS Verto, with some varying tests. These tests change from review to review, where we'll have some of the same games (Battlefield 4, Team Fortress 2, etc) and various TV episodes, movies and a large range of music.
Gaming On the Tt eSPORTS Verto Gaming Headset
Starting with the gaming experience on the Verto, I played a few games: Battlefield 4, Team Fortress 2 and Metro: Last Light.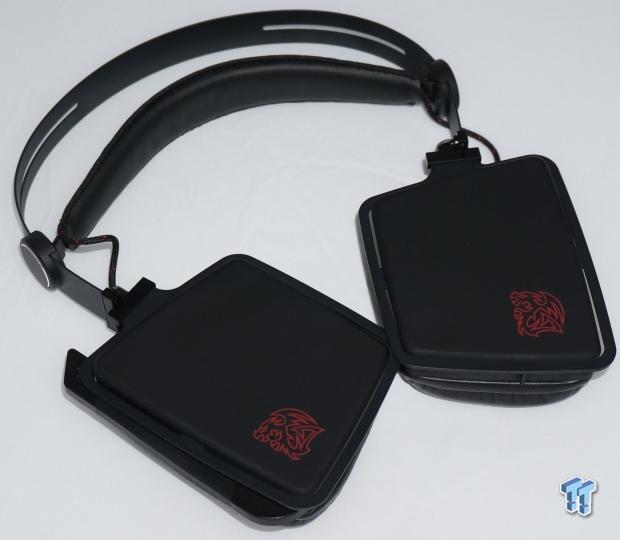 My time with Metro: Last Light was my first play through, with a lot of different sounds to experience. In the first couple of minutes of the game, you crawl up a ladder and up to the surface of the world. Once I was up there, there was a gust of wind which blew a bunch of junk up onto my gas mask, and then I'm prompted to press 'G' to wipe it away. The clarity of the sound wiping my mask felt super realistic.
Battlefield 4 is where the Verto really let loose, with some incredible audio being heard. Each bullet is not only heard, but felt. The bullets hitting the bullet-proof vest of another player sounds amazing. Explosions in BF4 were also top-notch, where I was continuously surprised of the performance of a mid-range headset, priced at well below $100.
Media On the Tt eSPORTS Verto Gaming Headset
I listen to music for most of the day, with the Verto keeping my ears filled with audio for two weeks. I had a pleasurable experience with the headset, with a nice amount of bass and crystal clear vocals. The only let down here is that there is no software to play around with the levels, so you're left to your PC to handle that side of things.
For everything that I tested (a few movies and TV episodes), the Verto was top notch. Having a comfortable headset that sounds great is something you simply can't complain about.
What's Hot, What's Not & Final Thoughts
For those who want to sum up the entire review in a few points, the What's Hot and What's Not part of my review will help you. Skip right to this bit if you want a quick read, or if you want to find out what I found to be the most notable parts of the Verto, we're going to jump into that right now.
What's Hot
Self-Adjusting Headband: I found the Verto to be one of the more comfortable headsets I've tested, with the self-adjusting headband making the entire experience a comfortable one. One of the biggest points of a headset is its comfort, right next to its audio quality and performance. The Verto delivered in both categories, with comfort being a very important part of the PC gaming experience.
Removable Cable Design: The ability to disconnect the cable from the Verto headset is another design choice I've enjoyed, for a couple of reasons. First, for transportation, it's obviously the most convenient way. Secondly, if for whatever reason your cable was damaged - by running your chair over the cable for instance - you can replace it with another 3.5mm cable, and not an entire new headset.
Comfortable For Long Gaming Sessions: I played Battlefield 4 sessions for 3-5 hours a time, for 4-5 nights in a row to get a good feel for the comfort on the Verto - with it passing with flying colors.
Its Competitive Price: Offering a great PC gaming headset with a detachable cable and fold-flat design at $79.99 is great, it's a price that can penetrate many markets for Tt eSPORTS.
What's Not
Microphone Isn't Detachable: This is one thing I didn't understand with the Verto: it has a detachable cable to plug into your phone or PC, but the microphone is physically attached to the headset. This means that it can't be used purely as a headset for music or used for gaming or watching movies on the train/plane/bus. Well, you could, but I do wish I could disconnect and put the microphone away.
Final Thoughts
This is my first Tt eSPORTS audio product since stepping into the position as Audio Editor, and I'm surprised. After playing around with their products at various trade shows, it was great to finally get my hands-on one of their headsets to personally use, walking away impressed.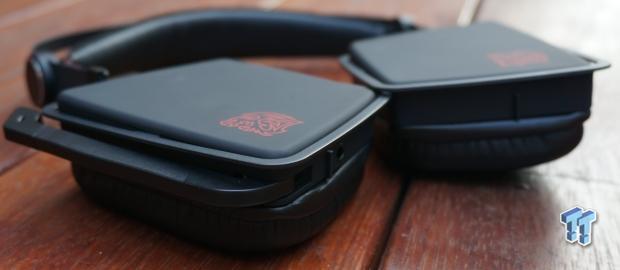 The detachable cable and fold-flat design are that little touch of design I would expect from Tt eSPORTS, and the audio quality that I experienced for the price of just $79.99 is quite astounding. One of the things I didn't expect was how comfortable they'd feel after hours upon hours of gaming. I didn't have a sore head or hot ears, which was a nice surprise.
If you're in the market for a new gaming headset and were looking at spending less than $100 on a headset, you can consider the Tt eSPORTS Verto.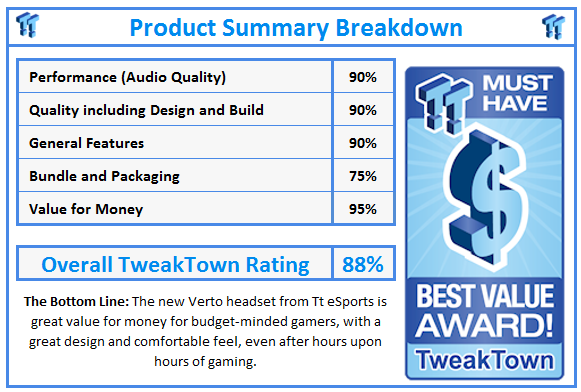 PRICING: You can find products similar to this one for sale below.

United States: Find other tech and computer products like this over at Amazon.com

United Kingdom: Find other tech and computer products like this over at Amazon.co.uk

Australia: Find other tech and computer products like this over at Amazon.com.au

Canada: Find other tech and computer products like this over at Amazon.ca

Deutschland: Finde andere Technik- und Computerprodukte wie dieses auf Amazon.de
We openly invite the companies who provide us with review samples / who are mentioned or discussed to express their opinion. If any company representative wishes to respond, we will publish the response here. Please contact us if you wish to respond.