300: Rise of an Empire (2014) Blu-ray Movie Review
"Nothing will stop the march of my empire!"

Published Aug 3, 2014 6:36 PM CDT
|
Updated Tue, Nov 3 2020 6:59 PM CST
3 minutes & 43 seconds read time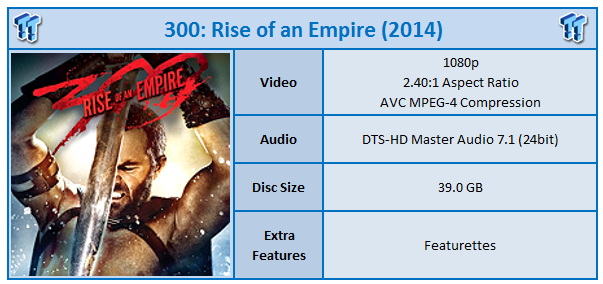 300: Rise of an Empire (2014)
Coming some eight years after the success of the theatrical adaptation of Frank Miller's graphic novel 300, which proved to be the breakout picture for Director Zack Snyder, Rise of an Empire seeks to re-claim some of the epic glory with an even more camp and bloodthirsty feature than the first. Sadly, the highest heights of its predecessor are no match for the dull direction of Noam Murro, who exhibits none of Snyder's penchant for visual flair.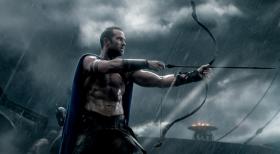 Unfolding roughly parallel to the events of 300 from a different perspective, Rise of an Empire follows Athenian General Themistocles (Sullivan Stapleton) leading his army against skirmishes with the Persian Empire, led by King Xerxes (Rodrigo Santoro).
Whilst launching an assault on the Spartans from the Aegean Sea, Naval commander Artemisia (Eva Green) attempts to use her feminine wiles to convince Themistocles to defect from Sparta, but when her advances are rejected, a more elaborate, more personal war begins, which could cloud the judgment of both leaders in the high stakes battle for glory.
300 burst out of the ranks in 2006 to be a solid success, whilst also permeating pop culture, including the film's iconic line "This is Sparta!". Sadly, the sequel does little to leverage off the freshness of its predecessor, re-hashing much of the recognizable flourishes with diminishing returns. All this leaves Rise of an Empire feeling particularly stale.
Despite small roles in films such as Gangster Squad and The Hunter, Australian newcomer Sullivan Stapleton takes pole position on the theatrical poster, and whilst he's reasonably effective in the role, his lack of aggressive grunt leaves viewers pining for Gerard Butler's return. Much more impressive is Eva Green who provides a manic edge to an on-paper un-compelling villain. Rodrigo Santoro returns as Xerxes, but with his role significantly reduced and given essentially nothing to do, his role feels forced.
The real fault of the film probably lies in the half-baked script, which was expected to be based off Frank Miller's unpublished graphic novel Xerxes, but forced to change course when Miller wouldn't put pen to paper. Coupled with this, Director Noam Murro provides little evidence of any of Snyder's visual acuity and he seems out of his depth. Why Hollywood continues to think giving $120 million plus to unproven directors is a great idea, not matter how great their pitch, is confusing at best.
Whilst Rise of an Empire made a tidy $330 worldwide, which in the eyes of Hollywood equals unbridled success, there is no altering the fact that the film is little more than pretty visuals in want of a worthy story. Simply transposing the same battles on the sea instead of the desert just doesn't cut the mustard. Fans deserved more.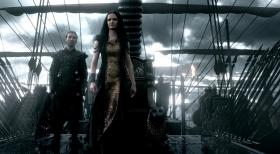 Video
300: Rise of an Empire is encoded with AVC MPEG-4 compression and presented in the intended aspect ratio of 2.40:1.
Lensed digitally utilized RED EPIC digital cameras and finished in a 2K digital intermediate, which is heavily modified to fit the comic book visual style of its predecessor, 300: Rise of an Empire equals visual perfection - although it won't be to everybody's liking.
Heavily desaturated with a constant soft glow and smatterings of film grain are the copyrighted look of the 300 movies, and it flows through to the sequel. As such, this isn't going to be a razor sharp transfer, but it is entirely faithful to the theatrical presentation. I didn't notice any macroblocking, or aliasing, or any other digital nasties.
Overall, 300: Rise of an Empire is a technically proficient effort from a heavily tinkered digital image.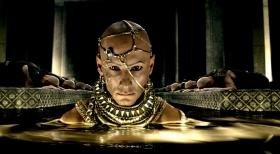 Audio
300: Rise of an Empire is presented in DTS HD Master Audio 7.1, at 24 bits.
For a big-budget action flick with such hot blooded subject matter, it's unsurprising that 300: Rise of an Empire features a stunning and aggressive audio mix which impresses with plenty of bombast to spare.
Surround channels are kept incredibly immersive, throwing the viewer into the thick of battle. Effects fly every which way, creating a true 360 degree environment, especially convincing if you are sporting a 7.1 setup. The subwoofer channel is loud and deep, emitting punchy and distinct sounds alongside general rumble and grumble.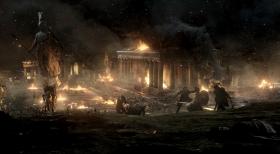 Extras
Compared to the generous extra features produced for the collector's edition of the original 300, which included (for the dedicated) the complete film with original blue screen footage, Rise of an Empire isn't quite as packed, but befits the films lowered standing. Let's take a look.
First up is the four part 'The 300 Effect' making-of documentary which over 30 minutes takes a look at specific elements of production, from cracking the story, to the evolution of the films visual look at special effects, to the climactic sea battle.
The remaining features are reasonably brief, including 'Real Leaders & Legends' which looks at the actual Battle of Salamis and where this film differs from reality. Surprise - quite a bit, Women Warriors (12 minutes) which is focused on the heroine and villain played by Lena Headey and Eva Green respectively, Savage Warships (11 mins) which touches on the brutal efficiency of the Greek hordes at sea and Becoming a Warrior (5 minutes) which seeks to dispel the probable myth levelled at the first 300 that the manly six-packs were somehow a slight of digital effects.
PRICING: You can find the 300: Rise of an Empire Blu-ray for sale below. The prices listed are valid at the time of writing but can change at any time. Click the link to see the very latest pricing for the best deal.
United States: The 300: Rise of an Empire Blu-ray retails for $24.96 at Amazon.
Canada: The 300: Rise of an Empire Blu-ray retails for CDN$24.99 at Amazon Canada.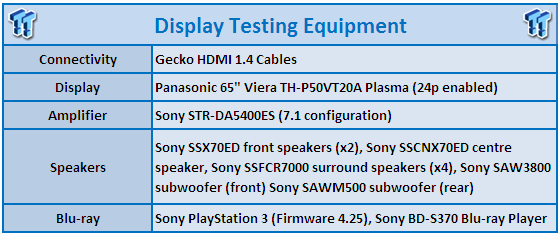 PRICING: You can find products similar to this one for sale below.

United States: Find other tech and computer products like this over at Amazon.com

United Kingdom: Find other tech and computer products like this over at Amazon.co.uk

Australia: Find other tech and computer products like this over at Amazon.com.au

Canada: Find other tech and computer products like this over at Amazon.ca

Deutschland: Finde andere Technik- und Computerprodukte wie dieses auf Amazon.de
We openly invite the companies who provide us with review samples / who are mentioned or discussed to express their opinion. If any company representative wishes to respond, we will publish the response here. Please contact us if you wish to respond.