Ghostbusters: Mastered in 4K (1984) Blu-ray Movie Review
"We came, we saw, we kicked its ass!"

Published Aug 2, 2014 3:15 PM CDT
|
Updated Tue, Nov 3 2020 6:59 PM CST
3 minutes & 1 second read time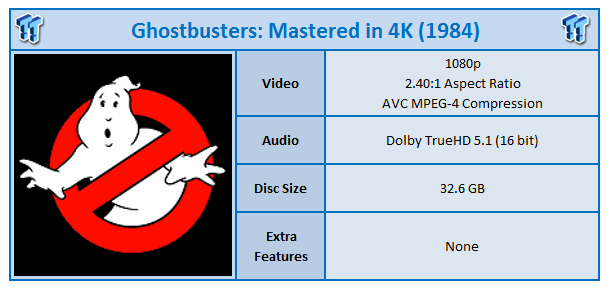 Ghostbusters (1998)
Even after thirty years, there's still an immense amount of goodwill for a franchise which only delivered two feature films, the last which was released 25 years ago, but which spawned a lucrative merchandising train, two animated TV series, a number one song and a range of computer games.
Down on their luck, New Yorkers Peter Venkman (Bill Murray), Ray Stantz (Dan Akroyd) and Egon Spengler (Harold Ramis) are the Ghostbusters; University slackers turned paranormal hunters. Initially facing community skepticism and their own poor work ethics, they quickly evolve the Ghostbusters into a thriving, successful business when a portal opens in New York City which lets a bunch of nasty ghouls loose that threaten Armageddon. To prevent this, the team will need all their skills and more than a little luck.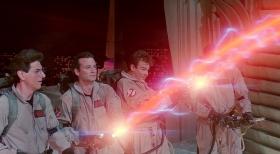 Ghostbusters is a bonafide classic of the sci-fi comedy genre and is just as fresh and exciting as it was in 1984. Made for just 30 million dollars and grossing ten times that much (in addition to video sales and merchandising), it's also proven to be an evergreen success for Sony Pictures.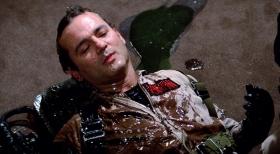 Video
Ghostbusters is encoded with AVC MPEG-4 compression and presented in the intended aspect ratio of 2.40:1.
The initial release of Ghostbusters on Blu-ray some five years ago was, at the time, a reasonable upgrade from standard definition, but still left a little to be desired - especially in regards to grain management and brightness and contrast which fluctuated wildly. Whilst the release scored a respectable 76 percent score in our 2009 review, I did note that whilst "this is hands down the best the film has ever looked... at the same time I suspect down the track there will be a better release with a bit more in the way of restoration work." Well, it might have taken a while, but Sony eventually answered the call with the spectacular remaster.
Gifting the film with a brand new 4K scan from the original film, rights many of the wrongs of its predecessor. The rest are built into the film, the combination of three decades age and analogue seams which are starting to show. The image is clear, with a very detailed image that retains a fine layer of film grain, which should not be confused with the video noise that hampered the original edition. The image might be occasionally a tad too dark, perhaps to hide some of the more obvious matte composites, but color is much more stable and far more balanced.
In short, this is the remaster that Ghostbusters has always deserved, but now finally receives.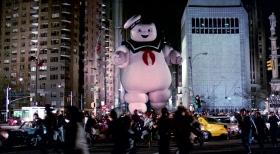 Audio
Ghostbusters is presented in Dolby TrueHD 5.1, at 16 bits.
Utilizing the very same audio mix and indeed the exact same audio encode as the 2009 Blu-ray is not a massive problem, as it was always very respectable with the only problems laying squarely with the limitations of the source audio - in this instance, 1980's recording technology proving problematic.
The occasional tinniness and constrained frequency response are unavoidably part of the experience of Ghostbusters. Still, there's a lot to be happy with in this 5.1 mix, including a surprisingly aggressive surround presence and bass activity. The theme song by Ray Parker Jr, in addition to the score by Elmer Bernstein, scrubs up nicely and is mixed into the surrounds pretty well.
My only real complaint with the mix is that it's been mastered at a reasonably low level, which requires boosting far in advance of standard reference levels. Overall, with expectations slightly in check, fans will have a lot of fun with this mix.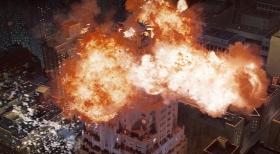 Extras
Sadly, this 'Mastered in 4K' edition comes with no bonus features. The previous, region-free disc released in the United States and Australia came with a commentary and an assortment of featurettes.
Even so, on balance, I'd give the edge to this edition, forgoing the extras in favor of a superior viewing experience. That said, with around 15 gigs of unused disc space, it's a shame that a compromise between both editions could not have been made.
PRICING: You can find the Ghostbusters (Mastered in 4K) for sale below. The prices listed are valid at the time of writing but can change at any time. Click the link to see the very latest pricing for the best deal.
United States: The Ghostbusters (Mastered in 4K) (Single-Disc Blu-ray + Ultra Violet Digital Copy) retails for $12.85 at Amazon.
Canada: The Ghostbusters (Mastered in 4K) [Blu-ray] (Bilingual) retails for CDN$7.99 at Amazon Canada.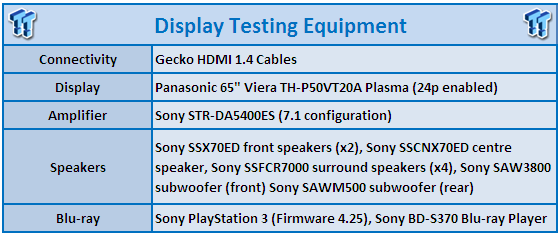 PRICING: You can find products similar to this one for sale below.

United States: Find other tech and computer products like this over at Amazon.com

United Kingdom: Find other tech and computer products like this over at Amazon.co.uk

Australia: Find other tech and computer products like this over at Amazon.com.au

Canada: Find other tech and computer products like this over at Amazon.ca

Deutschland: Finde andere Technik- und Computerprodukte wie dieses auf Amazon.de
We openly invite the companies who provide us with review samples / who are mentioned or discussed to express their opinion. If any company representative wishes to respond, we will publish the response here. Please contact us if you wish to respond.