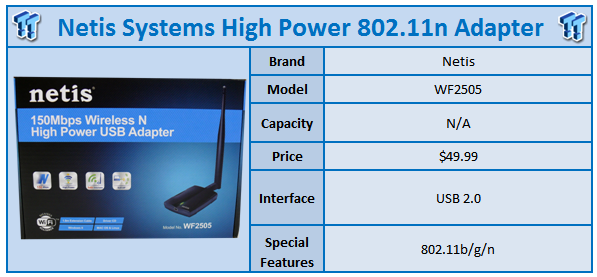 Even with 802.11ac now showing its presence in the market, 802.11n still holds a large majority of the home network market share. As such, vendors are still tweaking the existing 802.11n design, and coming up with better high power solutions to offer increased range.
In the lab today, we have one of the latest products from Netis, the WF2505. This adapter utilizes a USB 2.0 interface, and offers 150Mbps on the 2.4GHz band. Compatibility of the WF2505 extends to Windows XP, Vista, 7, and 8, along with OS X 10.4+.
MSRP for the Netis WF2505 is set at $49.99, with a one-year warranty.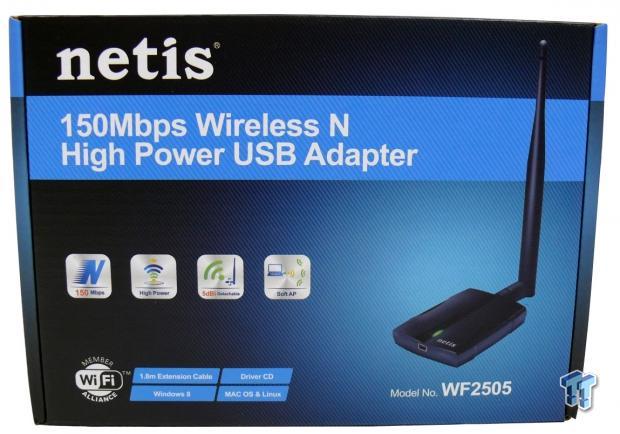 Packaging for the Netis WF2505 has marketing information listed in the center of the box. Below we find compatibility information.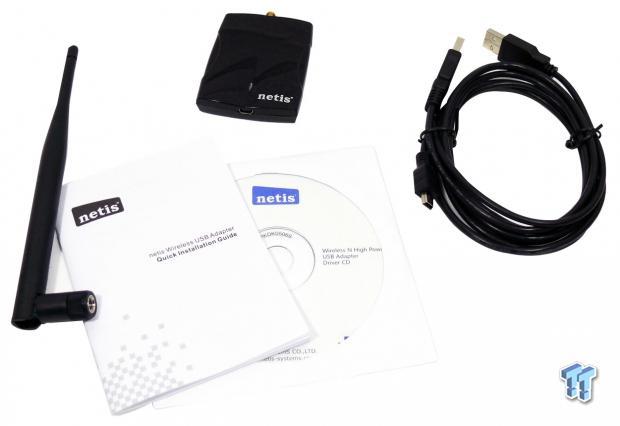 Scope of delivery includes the adapter, high gain antenna, USB cable, and reading materials.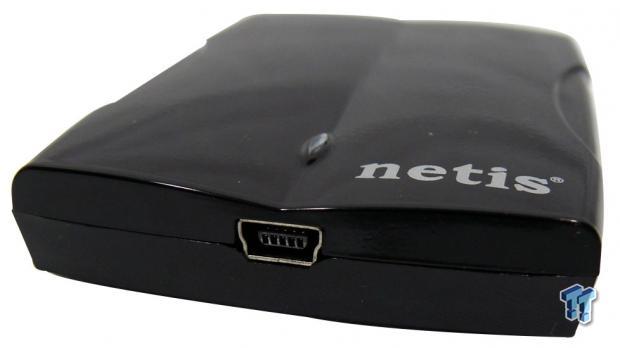 Looking at the adapter, we see that we have a mini USB port on the front edge. Above the USB port, there is a LED for activity.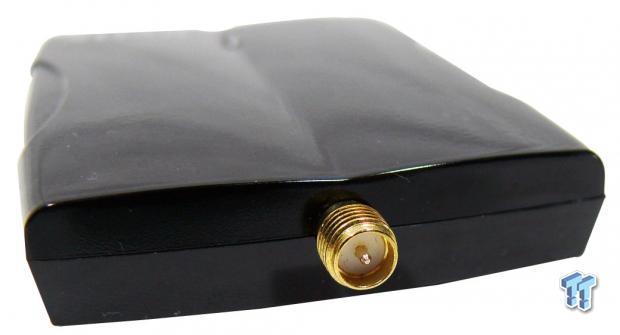 Flipping to the other side of the adapter, we find the SM8 antenna connector.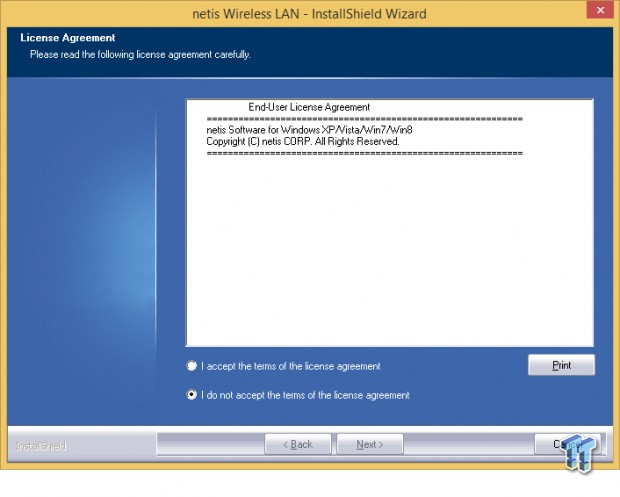 Here we have the driver install.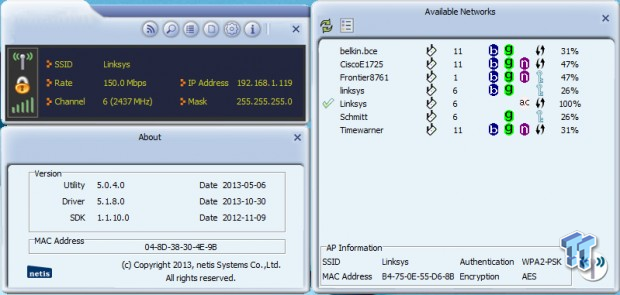 The utility included with the Netis WF2505 gives a good amount of information about surrounding networks. Here you can see we connected to our Linksys WRT router with 100% signal strength.
The Netis Systems WF2505 is an excellent adapter for those wanting high power 802.11n capabilities. The build quality of the WF2505 was pretty good; I found no glaring issues with any of the materials used. One great feature of this adapter is the USB connection is done through a standard cable, so this adapter shouldn't interfere with adjacent ports.
Performance of the WF2505 was quite good. While the adapter is only 2.4GHz capable, the device was able to connect at 150Mbps in my garage, and if you follow my reviews, you know that I have a hard time getting many devices to connect out there at all.
MSRP for the Netis WF2505 is set at $49.99, with a one-year warranty. Current market pricing can be found below.
PRICING: You can find the NETIS WF2505 for sale below. The prices listed are valid at the time of writing but can change at any time. Click the link to see the very latest pricing for the best deal.
United States: The NETIS WF2505 retails for $44.99 at Amazon.