The Backpack Receives a Much-Needed Upgrade
It was over a year ago that I first spotted the TYLT Energi+ Backpack, something that I thought would become a new member of my go-to stuff when I step out the door. TYLT makes a bunch of mobile devices, including batteries, chargers, and of course, the Energi+ Backpack.
TYLT's Energi+ Backpack, as the company explains, is "a next-gen briefcase, backpack, and mobile charging station." And they aren't lying. When you open it up, you begin to see just how much work TYLT put into it, and the more you use it, the more you love it.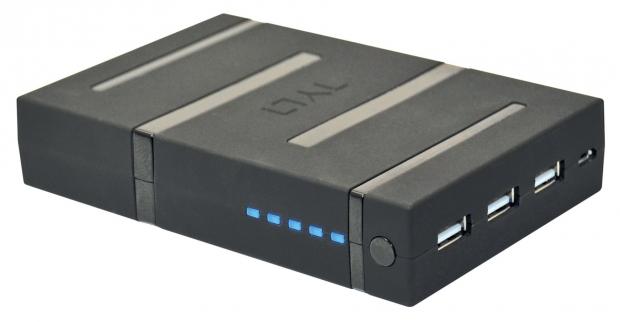 TYLT has provided a 10,400mAh battery inside of the Energi+ Backpack, with three USB ports to plug in a slew of your mobile devices. The battery itself has two 1A outputs and a single 2.1A output, meaning that you can charge smartphones (albeit slowly) and tablets much faster. But you're not restricted to just using the battery that TYLT installed, which is another great point of this backpack.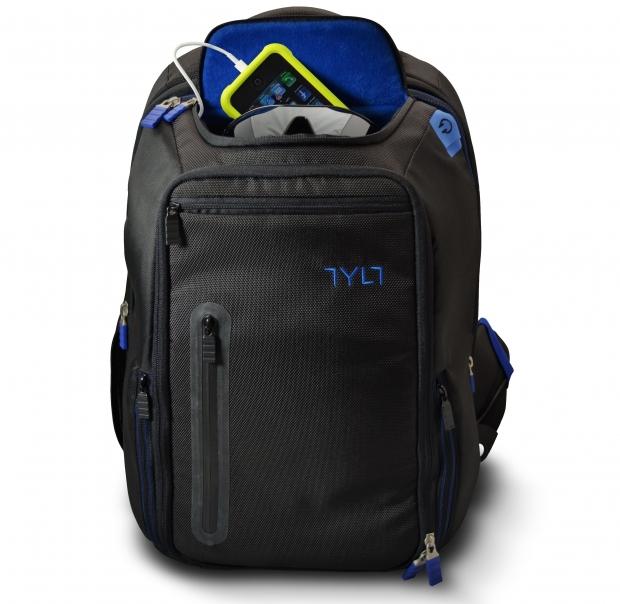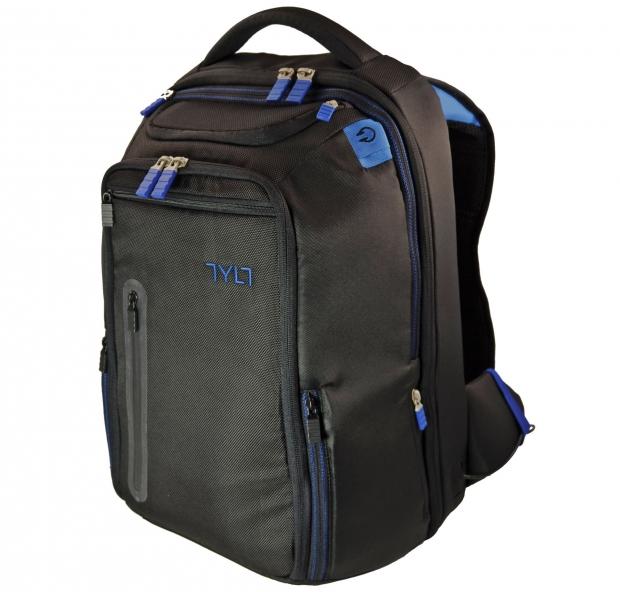 The quality that TYLT has provided in this bag is nothing short of amazing; it uses some beautiful materials and has so many compartments you most likely won't even use half of them. There's a total of 13 pockets, over 1450 cubic inches of internal space, a trolley slot hidden in the backpack panel, a headphone carrying compartment, and a full length zipper pocket on the front of the bag for your airline tickets and passports.
When it comes to pricing, TYLT has priced the Energi+ Backpack at a reasonable $199.99. It's not cheap, but it is by no means expensive. Considering the quality and features this bag has to offer, $199.99 is actually quite a steal.
Using the TYLT Energi+ Backpack
I had the pleasure of using the TYLT Energi+ Backpack for quite a few weeks when I was going out and about, whether it was to my mother-in-law's house for dinner and I wanted to take my laptop, smartphone, chargers, and cables, or to a friend's house for the night.
I was able to take my Lenovo Yoga 2 Pro Ultrabook (a 13.3-inch Ultrabook), my Nexus 5 smartphone, and Google Glass, and still I had way more than enough room to have the charger for the Y2P, the bag for my Google Glass, and various USB cables to charge my devices.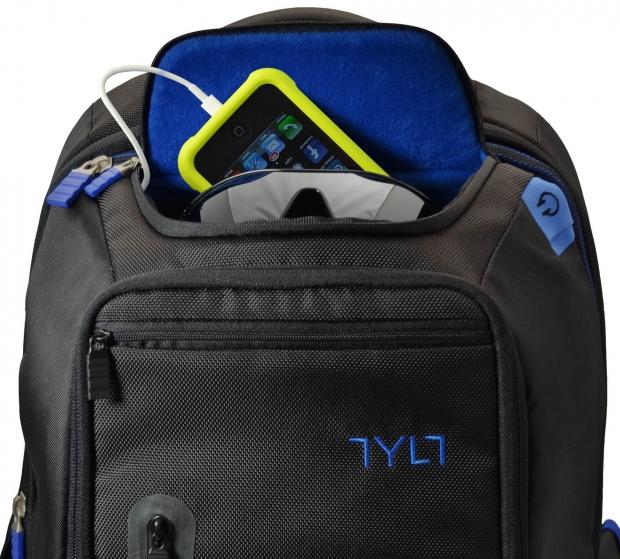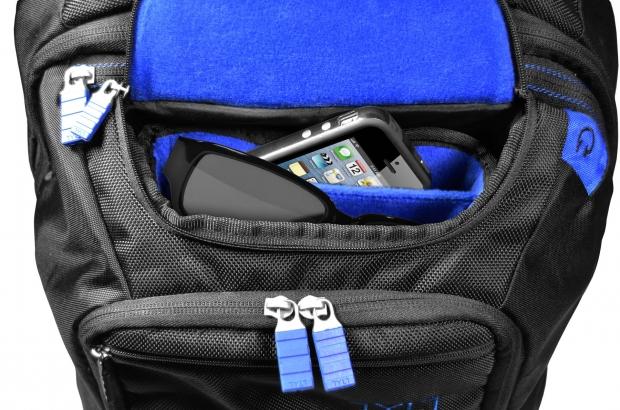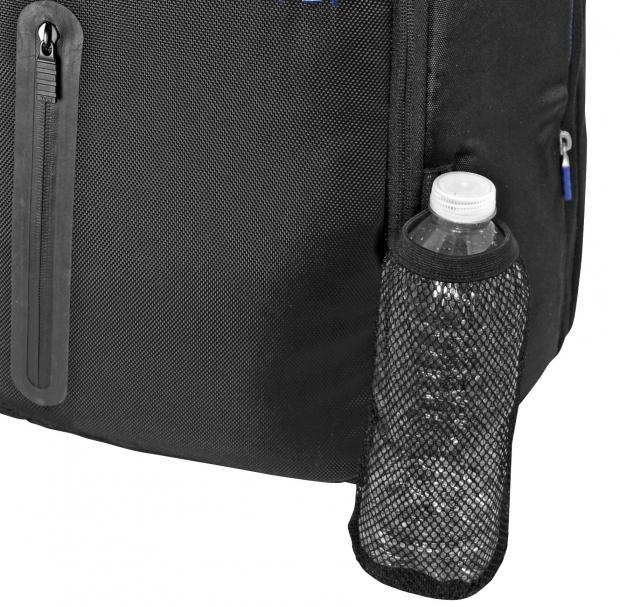 Up top, there's even a spot for your sunglasses that is hardened to protect them. I used this pocket for my smartphone, as it protects it thanks to its hardened surroundings. On the right is a pocket that has a hydration pocket that will hold a bottle of water or any other drink.
TYLT has done an amazing job with the internal cable routing, creating the ability to route cables virtually anywhere in the bag. You can have multiple smartphones and tablets charging at once without a massive mess of cables everywhere like a regular bag.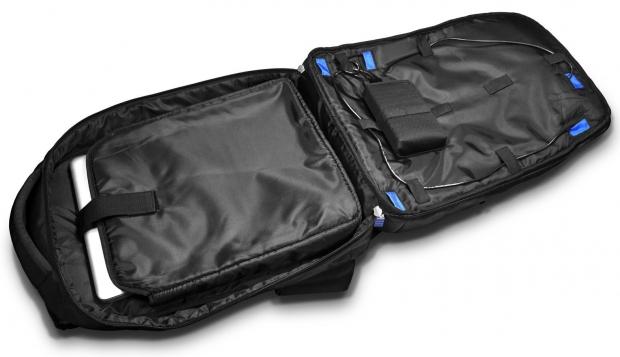 Opening up the backpack is quite easy, as the zips go all the way down. This makes it incredibly simple to open the bag right up to get your cable routing done perfectly. I didn't think it would be this easy, but it is.
After the first week of using the TYLT Energi+ Backpack, I knew I could never go back to a vanilla bag. This has become my new BFF.
What's Hot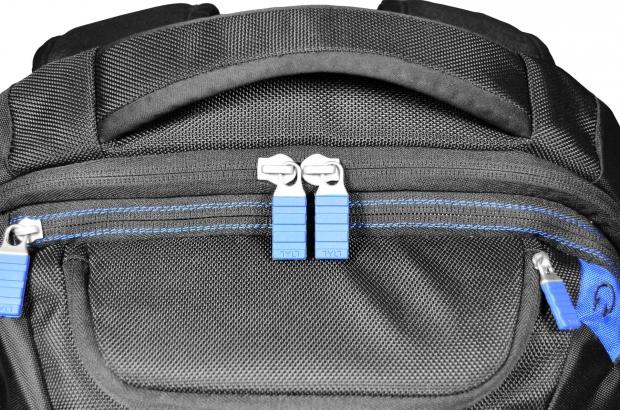 Style, Substance & Versatility: The TYLT Energi+ Backpack is the best of both world's--a backpack for the always-on-the-go tech junkie, but you don't need to store it with just electronics. It's a normal backpack, too.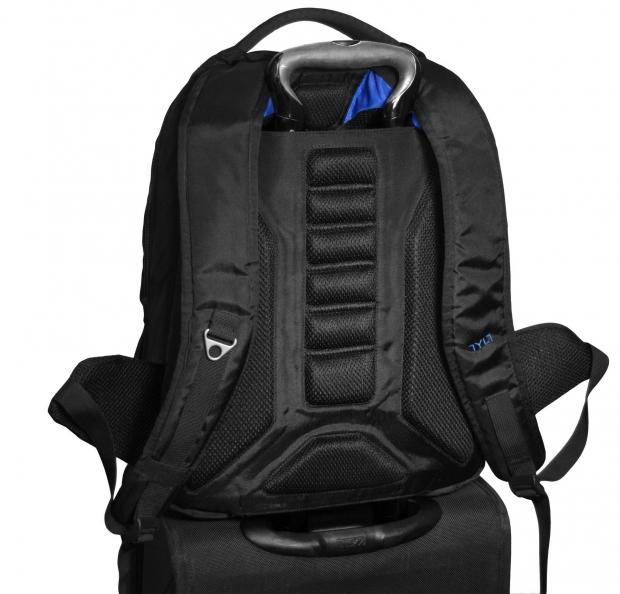 The Padding Makes It Super Comfortable: You don't want to have a backpack filled with heavy electronics to only have it hurting your back after wearing it for long periods of time. There is a serious amount of padding along the back, and even some on your shoulders--TYLT went to extreme lengths to make sure you're comfortable wearing its bag.
Pockets, Pockets, Pockets: There are enough pockets and compartments that I really don't think you'd fill them all. There's so much room in the TYLT Energi+ Backpack that you don't realize it until you unzip it for the first time.
It Looks Great: You'd expect something like this to have great functionality, but lack in the looks department, right? Wrong. TYLT has created a thing of sheer beauty in its Energi+ Backpack.
What's Not
The Battery Doesn't Auto Enable: The one downfall I found with the TYLT Energi+ Backpack is that the internal 10,400mAh battery doesn't auto turn on when you plug something into it. This means you have to open the bag and press the power button on it for it to turn on.
I'd love to see another version of the bag with a bigger battery--something in the 20,000mAh or more area with multiple 2.1A or 2.5A ports. The battery should also turn on automatically when something is plugged into it.
Final Thoughts
TYLT has created the perfect battery for the world of today: a world filled with smart devices. If you are in the market for a new bag, travel a lot, or use copious amounts of smart devices, the TYLT Energi+ Backpack really is for you.
It looks great, has countless compartments and sections to constantly discover and use, and best of all, it feels great on your back. You can walk around for quite some time with it filled up, and thanks to the great padding, you're not going to end up with a sore back at the end of the day.
Giving the TYLT Energi+ Backpack a rating of 96 percent is (off the top of my head) the highest score I've ever given a product in my 3.5 years of writing for TweakTown. TYLT, you have impressed me so much with the Energi+ backpack that I wish that I could give one to everyone who reads this review just so they could understand how great the Energi+ Backpack is. Kudos, TYLT.
PRICING: You can find the TYLT Energi+ Backpack for sale below. The prices listed are valid at the time of writing but can change at any time. Click the link to see the very latest pricing for the best deal.
United States: The TYLT Energi+ Backpack retails for $129.99 at Amazon.
Canada: The TYLT Energi+ Backpack retails for CDN$174.00 at Amazon Canada.