Godzilla (1998) Blu-ray Movie Review
"That's a lot of fish!"

Published
3 minutes & 5 seconds read time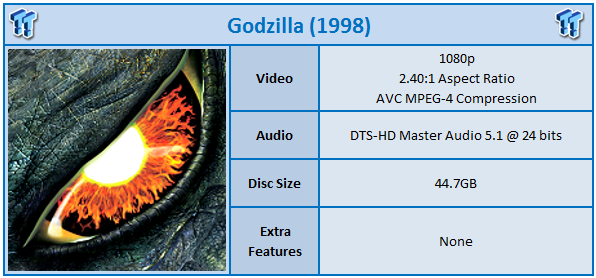 Godzilla (1998)
Fresh from their success with 1996's sci-fi mega-hit Independence Day, writer-producer duo Dean Devlin and Roland Emmerich became the hottest property in Tinsel Town, courted by all the major studios wanting a piece of the next disaster epic. Despite initial reservations, the pair quickly became attached to a reboot of the Japanese cult character Godzilla, which had been swirling in development hell for a number of years.
The warning signs were there early. Toho, the Japanese firm, which controlled the rights to the character insisted on a number of stipulations, many of which were completely ignored and when Sony pictures committed to a 1998 release date, the wheels of development spun quickly and wildly, burning through cash and eschewing scripts and treatments that had been developed over a number of years, before settling on a final shooting script was the very definition of a dumb summer blockbuster.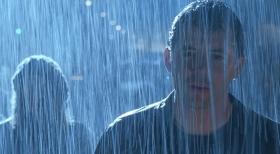 When fishing boats are attacked and mysteriously large footprints begin littering locales around the world, Dr Nick Tatopolous (Matthew Broderick) is recalled from his earthworm studies in Chernobyl to investigate what is behind the phenomena. However, before he can make a breakthrough, a massive beast dubbed Godzilla arrives in New York City harbor, his immense size cutting a swathe of destruction across the city, compounded by the army's efforts to subdue him.
Hyped mercilessly for well over a year, the finished product was overwhelmingly disappointing, as devoid of imagination as its ubiquitous tag line "Size does matter", with a plot that fell flat, appalling performances and ill-advised attacks on prominent critics that savaged Independence Day two years earlier.
Sixteen years later, the once-cutting edge visual effects are no longer the sole redeeming feature of the film, leaving a mostly empty shell with scant entertainment value, bar the nostalgia factor for some.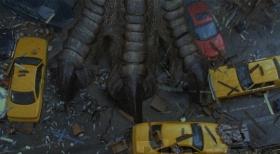 Video
Godzilla is encoded with AVC MPEG-4 compression and presented in the intended aspect ratio of 2.40:1.
Shot on Super35 film, Godzilla is a product of a time when digital pipelines were becoming popularized, but before digital intermediate methods became commonplace. As such, Godzilla does have a number of inbuilt handicaps, including inconsistent visual effects shots that were often rendered at sub-HD resolutions.
Still, on balance, Godzilla looks pretty solid in this 4K remaster, with a pleasingly crisp and sharp image revealing a good level of detail in most shots (excepting the above) and good shadow detail in the shows overwhelmingly dark scenes. Color balance is very good, albeit often draped in blue hues. A very fine layer of film grain gives a gentle reminder of the film's origins. I cannot fault the AVC encode, which is granted a consistently high data rate.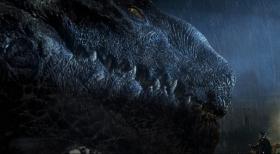 Audio
Godzilla is presented in DTS HD Master Audio 5.1, at 24 bits.
Godzilla always sounded the goods, a late poster child for the laserdisc format and an early one for DVD. Although modern surround mixing has improved exponentially, this track holds up surprisingly well, to the point where I'd still put this well up with the best Blu-ray has to offer.
This is a chaotic mix, but one which juggles the elements well. The center channel is anchored well, never drowned out, nor displaying any obvious ADR or sync issues. The surround channels are kept buzzing throughout, with missiles tracing back forth and Godzilla's signature roar reverberating appropriately.
The low frequency track is omnipresent and booming and although perhaps not quite as detailed as a modern mix, is still very tight.
Noteworthy is David Arnold's bombastic, but highly enjoyable percussive score which is mixed aggressively and rises above the sound effects at most times. It's also perhaps the best thing about the film.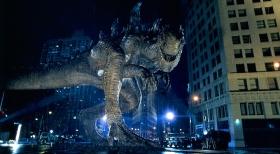 Extras
Sadly, this 'Mastered in 4K' edition comes with no bonus features.
The previous, region-free disc released in the United States comes with a commentary and an assortment of featurettes, although with an inferior transfer than the one included here. On balance, I'd give the edge to this edition, but with a few gigs of unused disc space, it's a shame that a compromise between both editions could not been made.
PRICING: You can find the Godzilla Blu-ray for sale below. The prices listed are valid at the time of writing but can change at any time. Click the link to see the very latest pricing for the best deal.
United States: The Godzilla Blu-ray retails for $14.96 at Amazon.
Canada: The Godzilla Blu-ray retails for CDN$21.67 at Amazon Canada.
Australia: The Godzilla Blu-ray retails for $14.99 AUD at Mighty Ape Australia.
New Zealand: The Godzilla Blu-ray retails for $14.99 NZD at Mighty Ape NZ.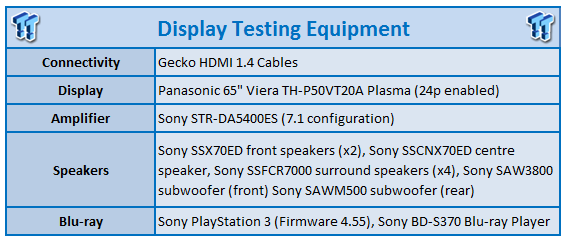 PRICING: You can find products similar to this one for sale below.

United States: Find other tech and computer products like this over at Amazon.com

United Kingdom: Find other tech and computer products like this over at Amazon.co.uk

Australia: Find other tech and computer products like this over at Amazon.com.au

Canada: Find other tech and computer products like this over at Amazon.ca

Deutschland: Finde andere Technik- und Computerprodukte wie dieses auf Amazon.de
We openly invite the companies who provide us with review samples / who are mentioned or discussed to express their opinion. If any company representative wishes to respond, we will publish the response here. Please contact us if you wish to respond.