Thor: The Dark World (2013) Blu-ray Movie Review
"Look at you! Still all muscly and everything!"

Published
4 minute read time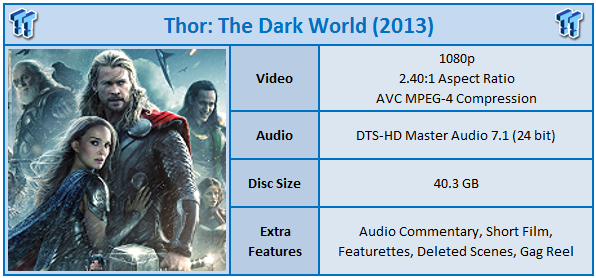 Thor: The Dark World (2013)
With the solo features and Avengers ensemble behind them, Marvel Studios can now afford to dispense with the pleasantries and explore the deeper mythos and give fans a deeper understanding of the rich world's that these iconic characters inhabit. While the 'Phase two' arc began with Iron Man 3, Thor: The Dark World continues this storyline with results that will rightly please casual and die-hard fans alike.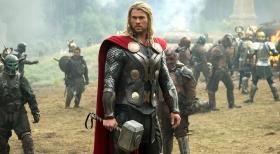 Following directly from the events of The Avengers, Thor (Chris Hemsworth) and Loki (Tom Hiddleston) have returned to Asgard, with the former imprisoned for his war crimes by the hand of Odin (Anthony Hopkins), leading to a period of peace for Yodenheim. Whilst the Bifrost, the portal between Yodenheim and Earth, has been repaired, which lays hope for the reuniting of Thor and his earthly love Jane Foster (Natalie Portman), peace is soon shattered by the arrival of the Dark Elf Malekith (Christopher Eccleston) and his army of warriors. This will cause Thor to make some hard decisions indeed.
Despite a change of writers, directors, and even composer, there's a distinct and tangible leap in confidence that permeates every frame of The Dark World, suggesting that after seven films in six years, Marvel has turned the process of production into a truly well-oiled machine. Even with excellent casting and impressive visuals, I found the first Thor to be a solid, yet unspectacular first entry compared to The Dark World, which strikes a clearly improved balanced that is happy to knowingly wink and nod at the audience and not take itself too seriously. This is in relative contrast to the first, whose more serious tones caused some of the more fantastical elements to come off as camp and reminiscent of 80s faff such as The Masters of the Universe, Krull, and Conan The Barbarian. This is juxtaposed against providing a much deeper exploration of the Norse inspired roots of the graphic novel, which despite an exponential increase in action, also has more time to relax into a more considered approach.
Overall, I found Thor: The Dark World a strong improvement over the first and not only a solid next step forward for both the franchise and the wider Marvel cinematic canon, but also a fun ride in its own right.
Video
The Dark World is presented in the original aspect ratio of 2.35:1.
Lensed digitally on Arri Alexa cameras and finished as a 2K digital intermediate, the 1080p transfer here is almost as good as it gets for The Dark World--and that's certainly no bad thing.
As will be no surprise, this is an entirely competent transfer that ticks all the right boxes. Color? Vibrant. Detail? Fine. Pixelation? Get out of town. Artefacts? Hell no! Seriously--if all releases were like this, I'd be out of a job. This is a very pleasing effort that even in the bleakest of lighting and the brightest of tones never fails to shine. Suffice to say, this is demo worthy stuff from the reliable folks at Disney.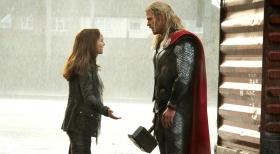 Audio
The Dark World is presented in DTS HD Master Audio 7.1 at 24 bits.
The audio transfer might as well exclaim "No prisoners!" from the outset, because this is an incredibly dynamic, impactful, and all-around impressive track that acts as a nice foil to the equally impressive video transfer.
Modern mixing techniques have come a long way, and whilst this is a technically proficient track which does every so often call attention to itself, it's also quite clever in its subtlety, whether it be the general ambience of crowd scenes or isolated, off-world planets. The surround channels are kept active throughout and are particularly a treat for 7.1 owners.
The subwoofer is not so much active as it is commanding, providing deep responses throughout many sequences. This is a very immersive track that will serve as a demo worthy track for many fans and home theatre installers alike.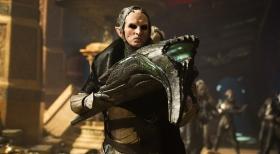 Extras
Since Disney has taken over the Marvel Studio arm, there's been a noticeable decrease in both quality and quantity of available extra features for Marvel releases. To illustrate, compare this to the first few Marvel titles, including Thor, Iron Man, and Captain America. Still, there are a few items of note here for fans to get excited about. Let's take a look.
First up is the Audio Commentary with various participants, including Director Alan Taylor, Director of Photography Kramer Morgenthau, Producer Kevin Feige, and actor Tom Hiddleston. This track seems to have been edited together, so it's not entirely scene specific, but as far as commentaries go, it's pretty entertaining with few gaps to be endured and reasonable information imparted, and Tom Hiddleston proves to be even snappier and comedic than his alter ego.
Next is the Marvel One Shot short film, which seems to now be something of a tradition. All Hail The King, a clear continuation of Iron Man 3, features the return of Sir Ben Kingsley Trevor Slattery (aka The Mandarin). Far from relenting to fans for the character twist in Iron Man 3, the short seems intent to tantalize fans, disappointingly concluding just before it really gets going.
The A Brothers Journey: Thor and Loki featurette is split over two parts, and at 30 minutes in length, it takes a look at the two lead characters that have now shared three feature films together. There's not a whole lot of depth here, but it's clear that the two have built a rapport together. Fun fact: Hiddleston originally auditioned for the role of Thor. Meanwhile, the Scoring Thor: The Dark World with Brian Tyler featurette is painfully brief at five minutes and serves as little more than a promo for the soundtrack CD.
Finally, we have six Deleted Scenes, whose inclusion in the film proper probably wouldn't have really hurt the pacing of the film, but the optional audio commentary does explain their excision, and a promo featurette for Captain America: The Winter Soldier, just in case fans weren't aware that it was coming out shortly. Ahem.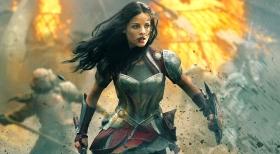 PRICING: You can find the Thor: The Dark World (2013) Blu-ray for sale below. The prices listed are valid at the time of writing but can change at any time. Click the link to see the very latest pricing for the best deal.
United States: The Thor: The Dark World (2013) Blu-ray retails for $22.96 at Amazon.
Canada: The Thor: The Dark World (2013) Blu-ray retails for CDN$29.97 at Amazon Canada.
Australia: The Thor: The Dark World (2013) Blu-ray retails for $34.99 AUD at Mighty Ape Australia.
New Zealand: The Thor: The Dark World (2013) Blu-ray retails for $39.99 NZD at Mighty Ape NZ.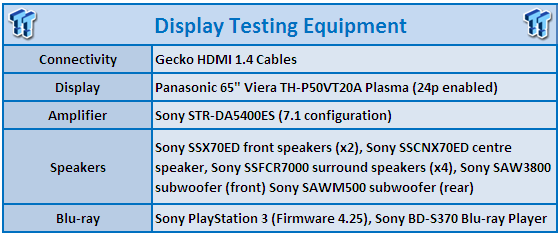 PRICING: You can find products similar to this one for sale below.

United States: Find other tech and computer products like this over at Amazon.com

United Kingdom: Find other tech and computer products like this over at Amazon.co.uk

Australia: Find other tech and computer products like this over at Amazon.com.au

Canada: Find other tech and computer products like this over at Amazon.ca

Deutschland: Finde andere Technik- und Computerprodukte wie dieses auf Amazon.de
We openly invite the companies who provide us with review samples / who are mentioned or discussed to express their opinion. If any company representative wishes to respond, we will publish the response here. Please contact us if you wish to respond.