Introduction, Specifications, Availability and Pricing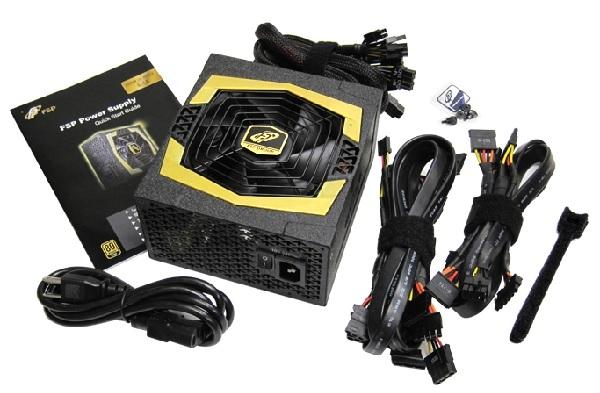 For those that haven't noticed, we've fallen a bit behind on covering what FSP has to offer. We recently covered the FSP Aurum Pro 1000W power supply which proved to be a good unit, but it just didn't seem to stand out in any way to make us really want it. Hot on the heels of it though is this lovely unit sitting on our test bench from the Aurum CM Gold series by FSP.
The Aurum CM Gold series is meant to retain all of the features that you would expect in a premium quality, high performance power supply. Unlike some of the other units on the market that do this, FSP has done so while trying to keep the size down without compromising anything.
They also seem to have done so while keeping the price from going through the roof. We've seen other units recently that were full of quality and small in size, but they also had quite a price premium for that. For this review, we are looking at the 650W model, the Aurum CM Gold 650M.
Specifications, Availability and Pricing

The FSP Aurum CM Gold 650M features four 12V rails. We don't see too many multi-rail units these days and when we do, it is usually only with dual rails. Here we have four and on a 650W unit nonetheless. That certainly makes this a rare bird.
Each rail is rated for 18A each with a combined maximum output of 50A or 600W. Both the 5V and 3.3V rails are rated for 26A each with a combined maximum output of 150W. The 5VSB rail is rated for 3.5A which is just a tad bit more than most units. Combined output for the minor rails is capped at 23.5W. Maximum combined output for the Aurum CM Gold 650M is 650W.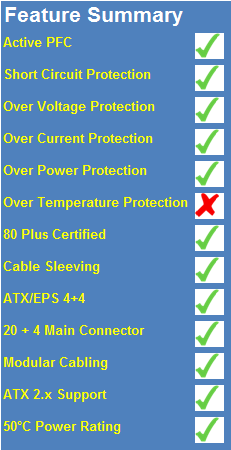 The Feature Summary is always the first place I go when something entails keeping quality without the price going up. There is one spot missing a green check mark on this one, and I find it not surprise that this unit is missing Over Temperature Protection. It isn't the end of the world, but OTP is almost just as important as any other protection. Protections aside, everything else looks good. All cables are fully sleeved. The natively wired cables are sleeved in nylon mesh, while the modular cables are sleeved to be flat. The Aurum CM Gold 650M is 80 PLUS Gold certified and FSP does rate it for 100% continuous output at 50C.
FSP has an MSRP of $139.99 on the Aurum CM Gold 650M. That isn't too bad but as always, a little bit of searching will yield some cheaper results. At the time of writing, Amazon comes in as the winner today listing the unit for $112.27 and free shipping. It's not the best price we've seen for a 650W power supply, but it is in the ballpark. FSP backs the Aurum CM Gold 650M with a five year warranty.
Packaging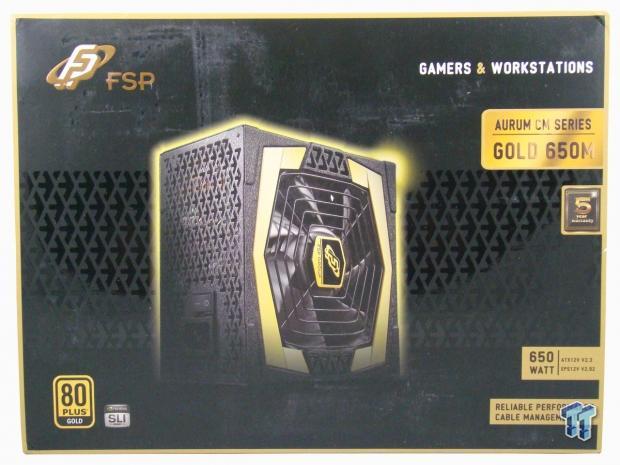 This time around FSP gives us a look at the power supply on the outside of the box along with a few pieces of information. This includes wattage, warranty and efficiency. I like how FSP states that it has reliable performance.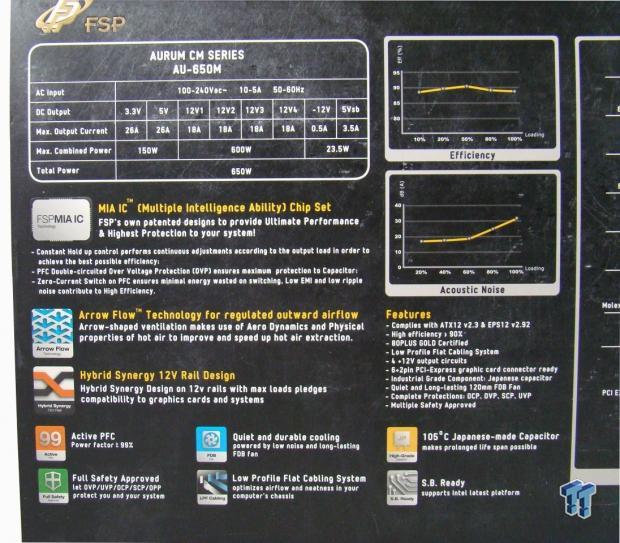 The same layout is used on the back of this box as well. The I/O specifications are listed along with efficiency and noise charts. FSP still brings up their Arrow Flow ventilation and I'm still laughing. It never fails.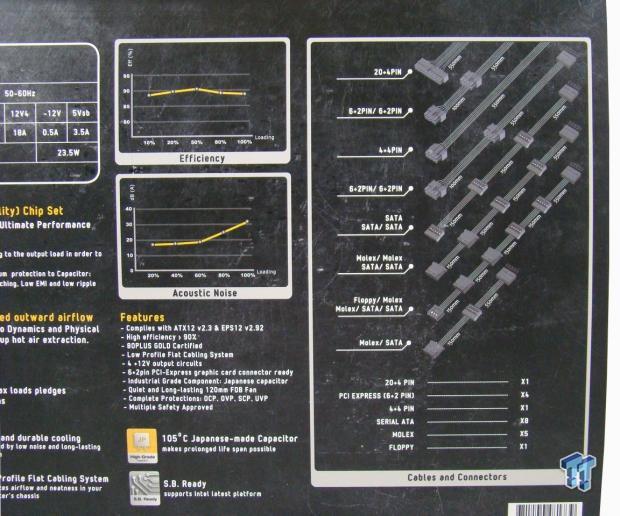 Here we have the same great cable and connector chart. If only every manufacturer would follow FSP's lead on this.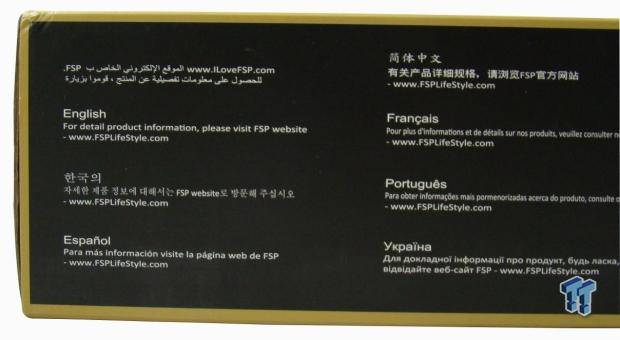 The rest of the sides yield nothing more than directions to go to FSP's website. At least this time the URL is included.
Inside the Box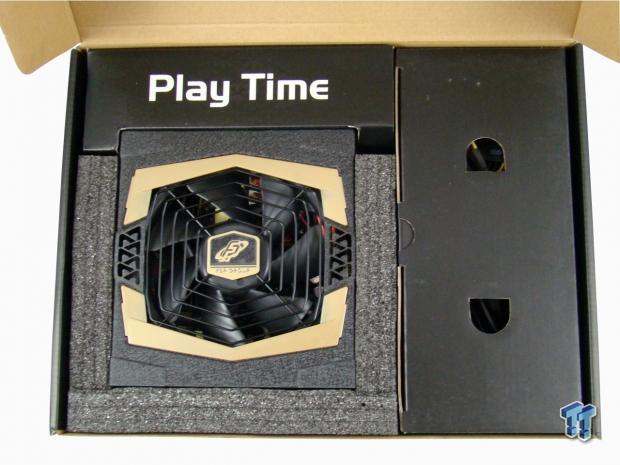 This time there is a slight improvement in the packaging as the front side foam is much thicker.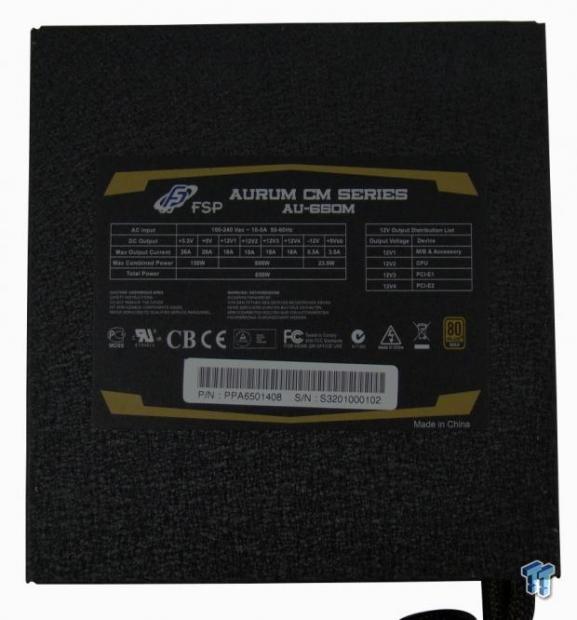 FSP keeps the I/O specification sticker on the top and uses the same ruggedized finish on the AU-650M.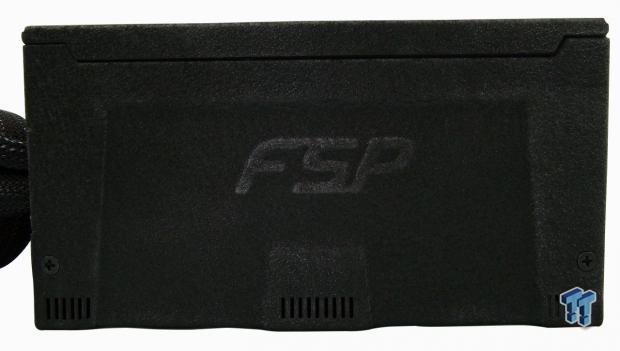 Once again, both sides have the same logos on them, along with a small amount of additional cooling in the form of three vent areas.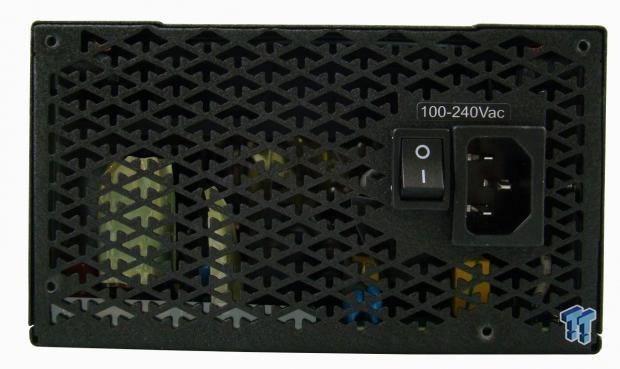 Arrow vents allow the hot air out of the back of the unit. The on/off rocker switch and AC input are the only things blocking airflow.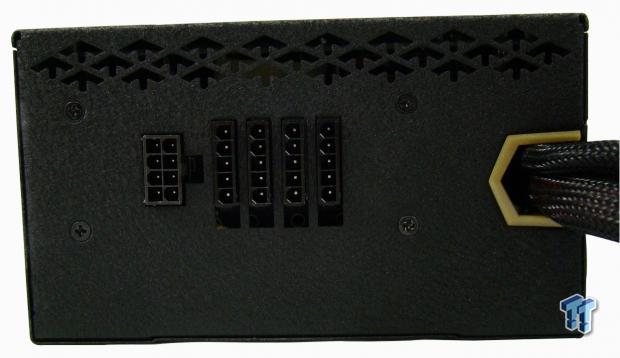 There are no labels here, but it is pretty hard to mess this one up. There is a single PCI-E connector and several for peripherals. I'll give you three guesses as to which is which. Unfortunately though, the rails aren't labeled and since this is a quad rail unit, that would be very handy to have.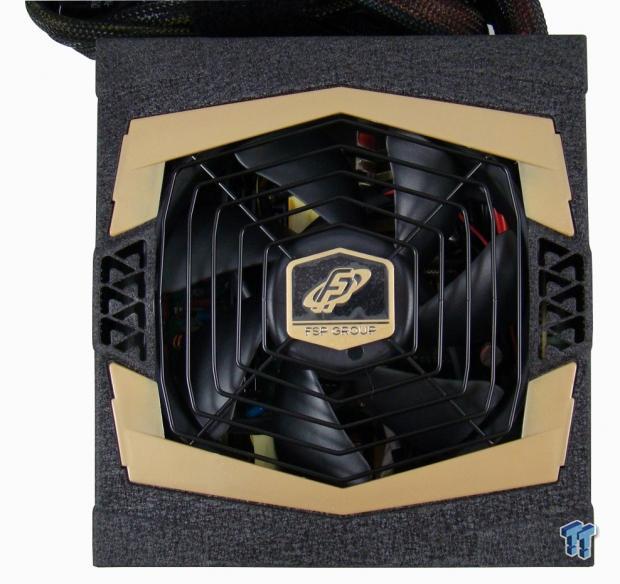 FSP's standard layout is present on the bottom. You're correct if you think it looks a bit smaller. The Aurum CM Gold 650M uses a 120mm fan instead of the 135mm fan we are used to seeing.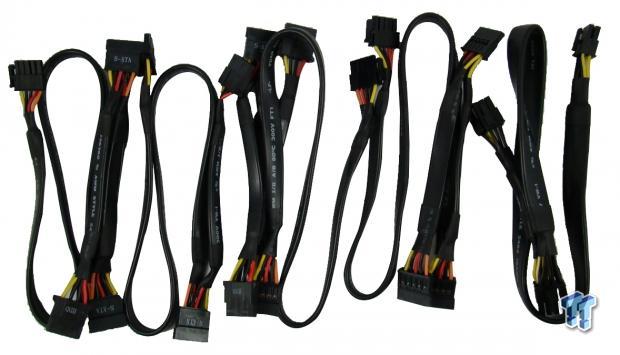 All of the modular cables are flat for increased airflow and ease of routing.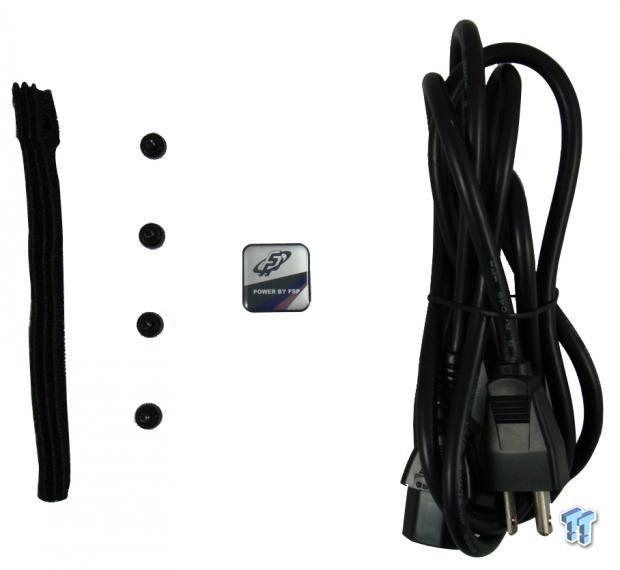 FSP gives you some Velcro cable ties, mount screws, a case badge, and power cord along with everything else.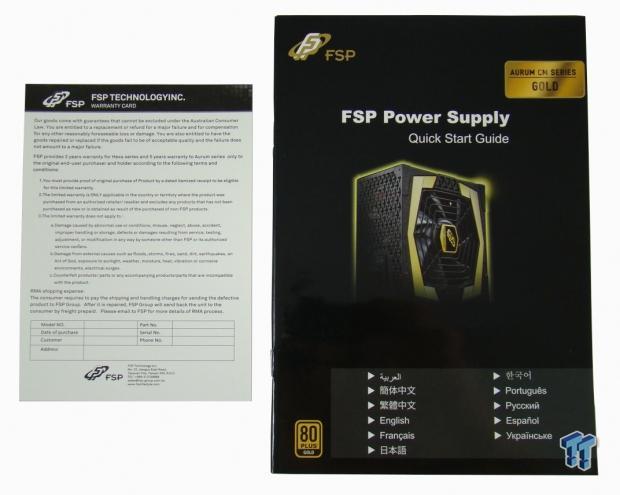 There is also a warranty card and user manual inside the box. Unfortunately, FSP fails to label the rails in the manual. There is even a section that lists what each pin is on every connector, but it doesn't give rails. Sometimes it is just the simple things that make the difference. Without rail identification, it makes it very difficult for the end-user to load balance the rails and prevent overloading.
Cabling Arrangement and A Look Inside
Cabling Arrangement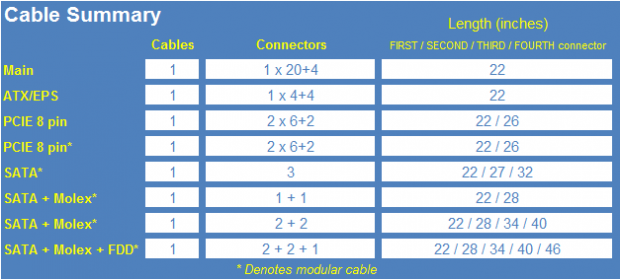 FSP gives you a cable of every kind, but only one of each. This is often a good thing as it helps reduce cable clutter. Dual PCI-E cables provide enough power for a pair of video cards, while eight SATA, five Molex, and one FDD connector take care of all of the peripherals.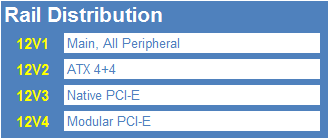 Rail distribution is split up very well, but once again, it is impossible to know how it is done unless you split open the PSU. This isn't a problem for us as we do it to every single unit we get. It does pose a problem for consumers though as doing so voids the warranty on the unit. At least things are split up rather logically.
12V1 takes care of all of the peripherals as well as the 24-pin motherboard connector. 12V2 takes care of the remainder needed for the motherboard by handling the natively wired ATX 4+4 pin cable. 12V3 and 12V4 handle all power to the video cards with the former feeding the natively wired and the latter taking care of the modular one.
A Look Inside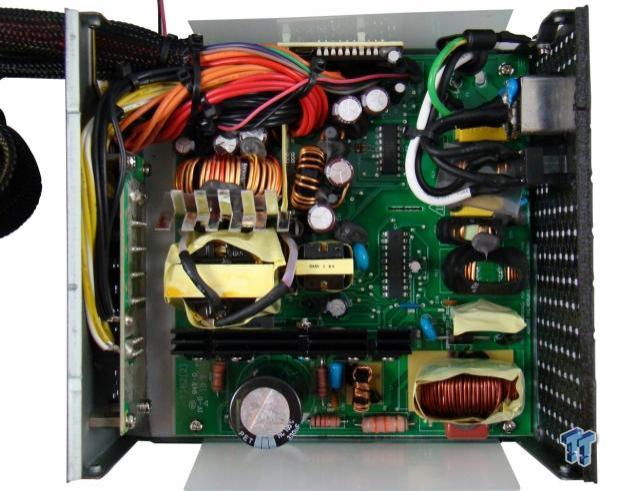 FSP wasn't kidding when they said they shrunk things down. They've reduced component count significantly and as such reduced heat output. Two small heat sinks are all that is required to remove excess heat. It appears that FSP could have even gone smaller with the enclosure if they had wanted to use a smaller fan.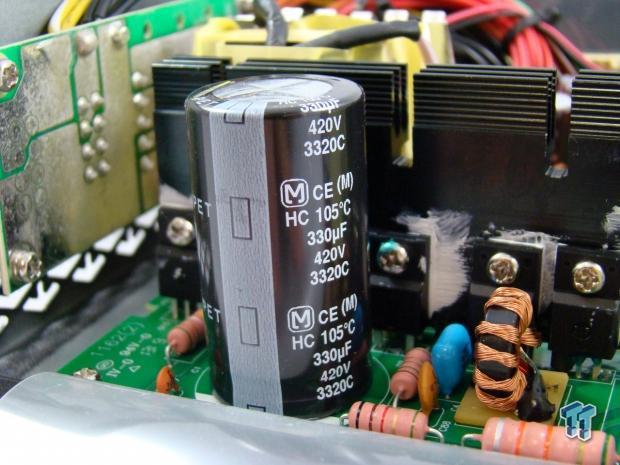 A single Panasonic capacitor resides on the primary side of the power supply.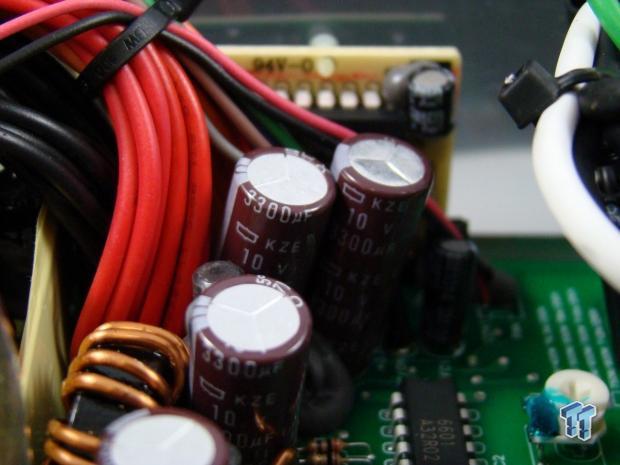 The secondary side is filled with Chemi-Con caps.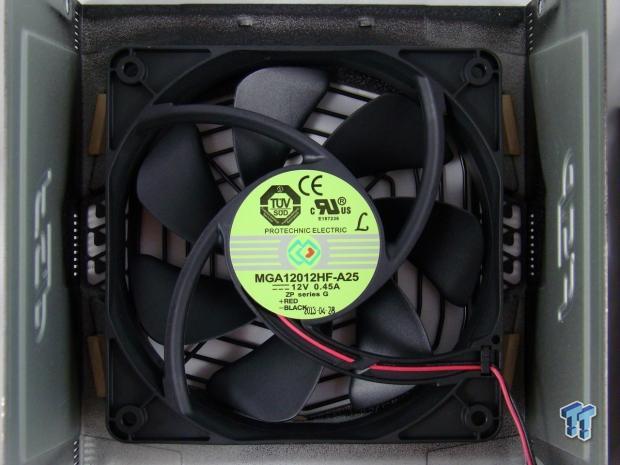 Protechnic has been chosen by FSP to actively cool the Aurum CM Gold 650M with the use of their MGA12012HF-A25 120mm fan.
Test Results and Final Thoughts
Test Results
Our load tests utilize a couple of FAST ATE active load testers and a variety of other equipment such as an oscilloscope, power conditioner, temperature probe and a power consumption meter. You can read more about our standard testing approach here.
The tests performed are based around six conceivable setups that are out there and progressively load down the PSU up to the power supply's limits or 1000W, whichever comes first. Since our test equipment's limits are higher than that of the FSP Aurum CM Gold 650M 650W power supply, we can test it to the maximum.

The above tests represent typical loads that we have measured from various systems and are meant to give a rough idea of where your computer might fall in line with our tests. Please keep in mind that each system is different and actual loads can vary greatly even with similar hardware.

Let's start by taking a look at the voltages to see how well this unit did during testing. Starting with the 12V1 rail, we see 1% regulation from start to finish with a total drop of .10V. Looking at 12V2, we see 1% regulation again from start to finish with a total voltage drop of .16V. 12V3 is yet again within 1% and shows a total voltage drop of .21. Rounding the 12V rails out is 12V4 and it was within 1% regulation as well, showing a voltage drop of .11V. The 5V rail managed to stay within 2% of specification with a total drop of .11V from start to finish. Moving towards the 3.3V rail, we see that regulation was within 2% of specification with a total voltage drop of .08V.
DC Output quality for the FSP Aurum CM Gold 650M 650W was great and well within specifications. During Test 1, we saw 16mV of noise on our scope. When we increased the loads in Test 2, the ripple climbed to 22mV at around half load. During Test 4 under a load of 650W, the oscilloscope showed a maximum of 31mV on noise on the 12V rail.
The FSP Aurum CM Gold 650M 650W is rated for 80 PLUS Gold efficiency. This means that the power supply must perform at 87%/90%/87% efficiency at 20%/50%/100% loads respectively. As you can see, the Aurum CM Gold 650M passed on our bench, and wasn't close to failing at any point.
Final Thoughts
Ten years ago, there were only a handful of manufacturers that provided quality units to enthusiasts and power users. Back then, I couldn't count the number of units that I found faulty for one reason or another. Even then, it was pot luck as I witnessed several $300 units pop just moments after powering them on for the first time. Thankfully that was then and this is now. FSP's units have always shown us quality and the Aurum CM Gold 650W is no exception to this.
Even though it is a bit odd to see a quad rail unit in the 600W-700W segment, FSP makes it work. With the rail distribution, it is difficult to overload the power supply and performance is great out of this unit. The Aurum CM Gold 650M shows excellent regulation with the minor rails staying with 2% of specification and all 12V rails within 1%. While we've seen better from FSP regarding noise suppression, the Aurum CM Gold 650M does a great job, showing no more than 31mV at full load.
That should be more than enough to keep anyone who might use this power supply happy, and those who don't like it are probably going to need a lot more power, meaning they won't be looking at this unit to begin with.
The one big fail with this power supply is the lack of being able to know what rail power what cables. It is such a simple oversight, but can be very important if you are pushing things to the limit with this unit. We don't expect too many to do so, but it is still something that we hope FSP rectifies it in the future.
Other than that, the power supply is also a little bit expensive. Being able to catch the unit below MSRP helps quite a bit though so, as always, make sure that you do your homework before you buy.