Introduction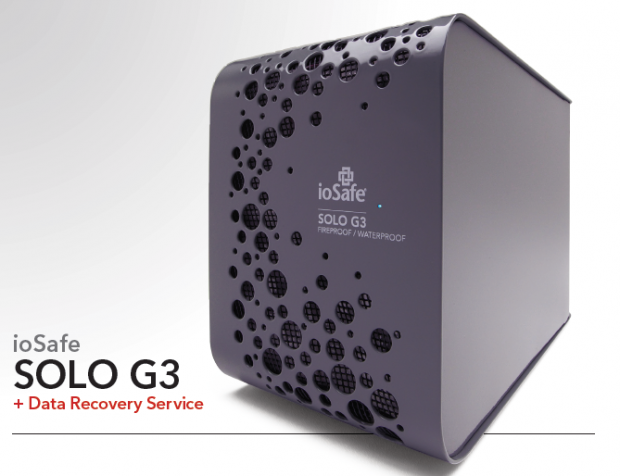 We've all heard Benjamin Franklin's saying so much that the depth of the wisdom rarely has meaning until reflected on in hindsight. "An ounce of prevention is worth a pound of cure."
Last month Hurricane Sandy struck a large section of the US East Coast, affecting one of the highest population cities in the world. A high number of homes flooded, some ripped from foundations and carried for long distances.
As the storage product editor here at TweakTown, I have to wonder how much data was lost in this tragedy.
This isn't the first ioSafe product we've reviewed at TweakTown. We've already reviewed the first generation ioSafe Solo, Solo Pro with USB 3.0 and even ioSafe's portable model, Rugged Portable. In our testing ioSafe has a perfect record in product quality and ease of use.
ioSafe is back with its third generation Solo, the Solo G3. Let's take a look!
Specifications, Pricing and Availability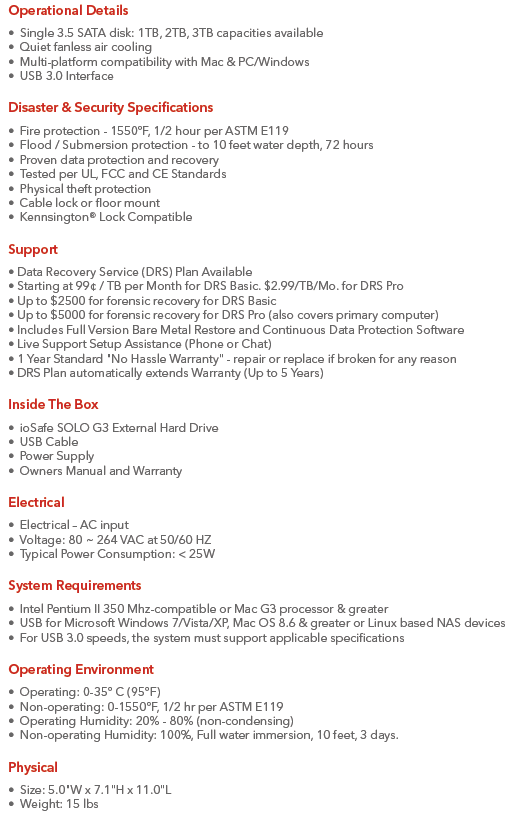 ioSafe's Solo G3 is an evolution for the Solo product family. The new enclosure is now a fanless design and the inner heat resistant material is now vacuum bagged so you don't have to worry about the chalk like white dust when you first open the box. Not that it was much of an issue, but we do like the heat resistant material all bagged up.
ioSafe has publicly displayed its products surviving torture tests and other product reviewers have demonstrated the Solo series products surviving real-world disaster conditions. We've had this unit on our shelf for a long time and tried working with the fire department over the summer.
Sadly, most of Indiana was under a drought warning most of the year and my local fire department didn't burn any houses down for training. When they do the next controlled burn we expect a call and we'll finally get the opportunity to burn this mother down!
ioSafe's Data Recovery Service is an added level of protection. This protection plan covers your HDD even further. Should the HDD require forensic level recovery ioSafe has a couple of plans based on per month fees. The service is provided for one year after the initial purchase, but can be extended and improved upon.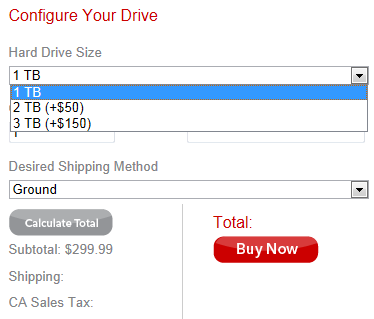 ioSafe sells its products directly on its website, but we've seen them in Fry's brick and mortar stores as well as from online e-tailers. The 1TB Solo G3 we're reviewing today costs $299 on ioSafe's website. 2TB goes to $349 and 3TB to $450. The MSRP prices on ioSafe's website may be a little discouraging, but you can shop around and find better deals. Costco.com has the 3TB version right now for $299.99. That's certainly much better than $450!
Let's take a look and the Solo G3, run a few performance tests and discuss our thoughts on the product.
ioSafe Solo G3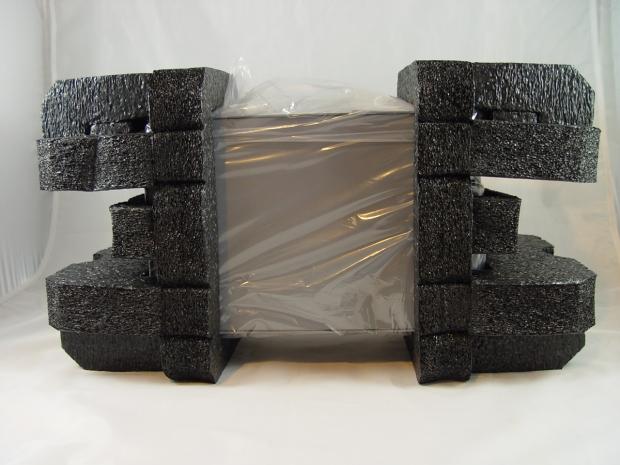 From the factory the ioSafe Solo G3 ships with a lot of protection. Here we see at least three inches of foam around the actual unit. The Solo G3 weighs around 15 pounds so it needs quite a bit of support.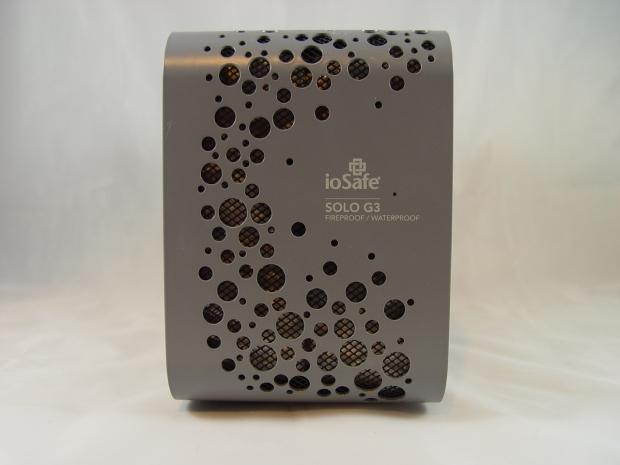 The new fanless design has more openings that allow any hard drive generated heat to radiate out of the enclosure.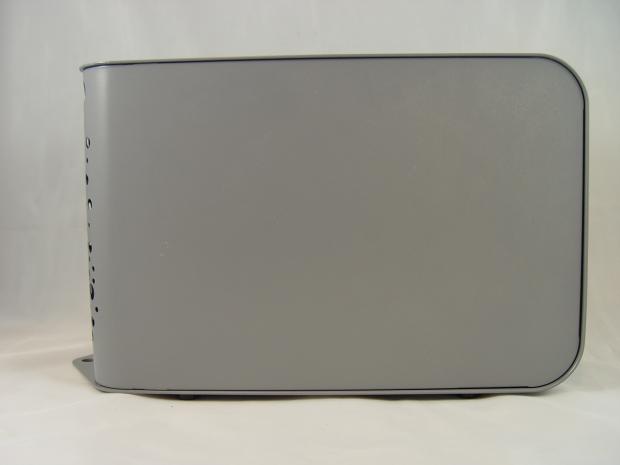 ioSafe claims a 15 pound weight, but it feels like more. The enclosure feels like something you would fire from a tank. It's built like something you could fire from a tank as well. You don't really have to worry about the unit surviving from a fall; I don't think a 3 foot fall would even dent it.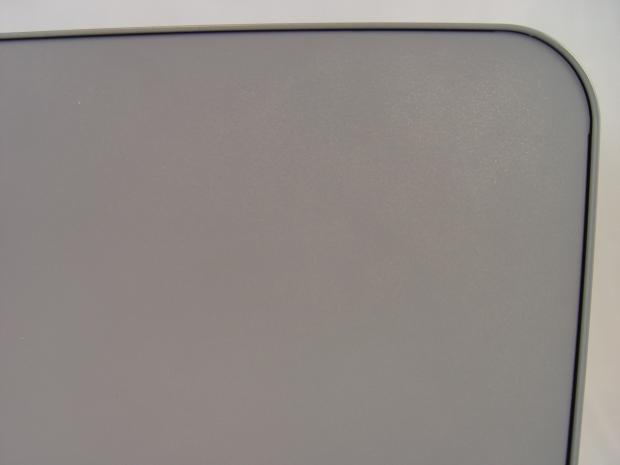 This is the first ioSafe product to come with less than perfect anything. Since I paint my track motorcycles I'm a bit of a paint buff. Here we see the paintwork could have been a little better, but we are knit picking at this point. To be honest, ioSafe usually sends us products that are so perfect we have to find something, anything to point at and say they could do better. When you get down to a minor blemish on the paint that can't be seen from two feet away, you're looking pretty hard.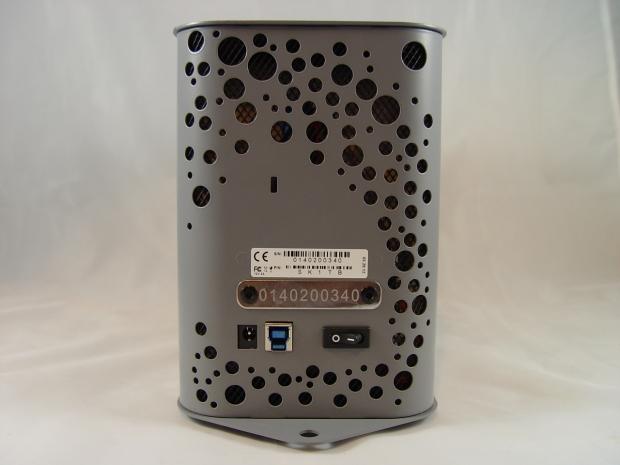 The Solo G3 uses USB 3.0, but the protocol is backwards compatible with USB 2.0 as well.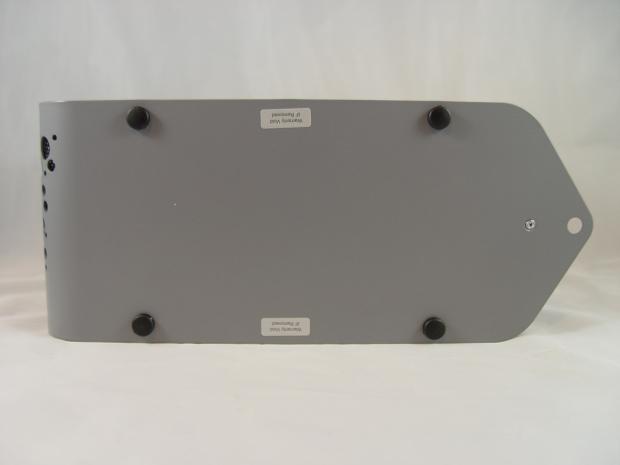 Hard plastic feet on the bottom elevate the enclosure off the surface. The hole on the bottom back side of the base can be used to anchor the unit.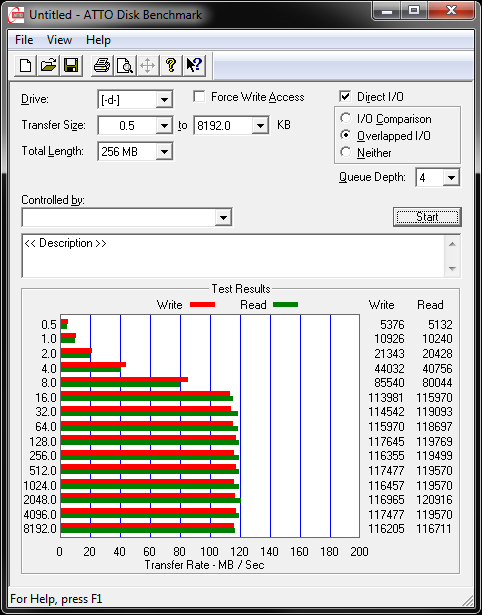 ioSafe includes a USB 3.0 cable, power brick, Quick Install Guide and a card that reminds you to activate the product by serial number on the ioSafe website.
Benchmarks
General Data Transfer Benchmarks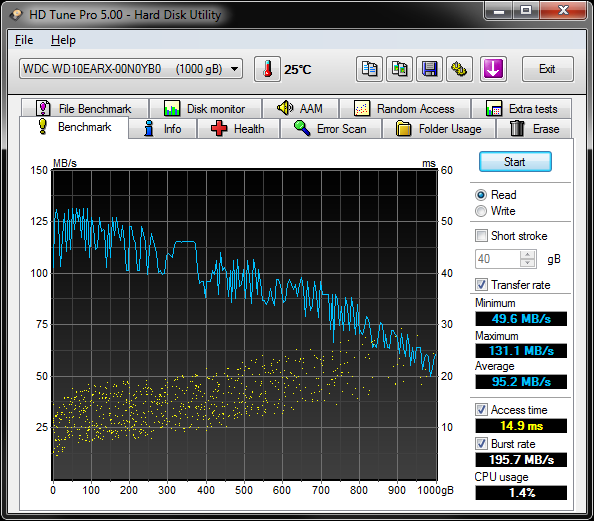 We ran a handful of performance benchmarks on the ioSafe Solo G3. Clearly the Solo G3 is so much more than a general storage device and performance benchmarks are the last reason to purchase this product. We still like benchmarks plus the G3 performs pretty well.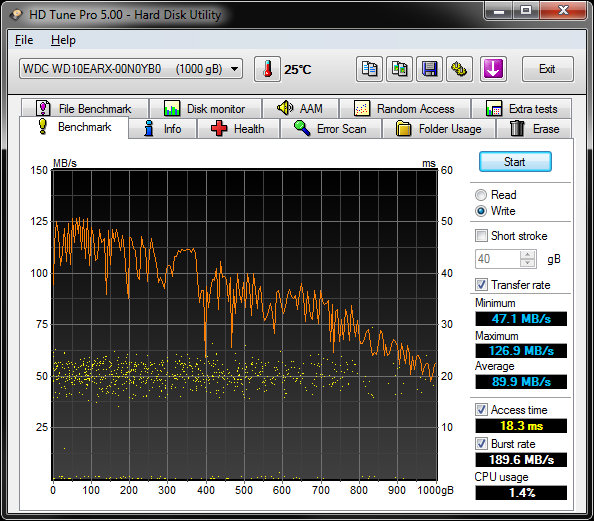 Our sample unit shipped with a Western Digital 1TB HDD. The drive over the USB 3.0 interface delivered an average sequential read speed of 95.2MB/s.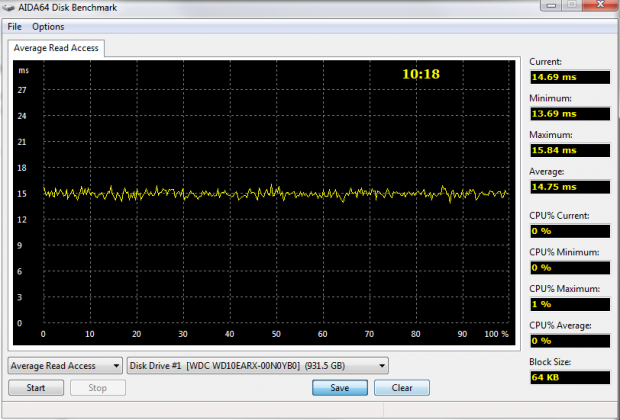 When writing data we achieved an average speed of 89.9MB/s.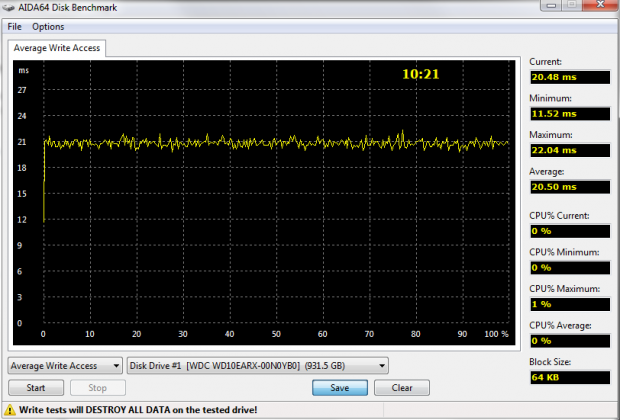 The read latency measured 13.69ms on average. This what we'd expect from a WD WD10EARX (Caviar Green with IntelliPower).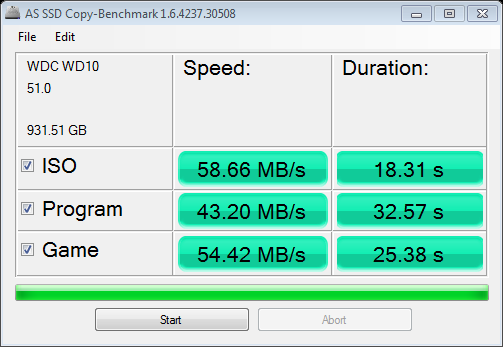 The Caviar Green uses several power savings features, produces little noise and even less heat. It is a very good choice for the Solo G3. We achieved decent data transfers over USB 3.0. If you require ultra fast data travel, ioSafe also manufacturers products with solid state drives.
Final Thoughts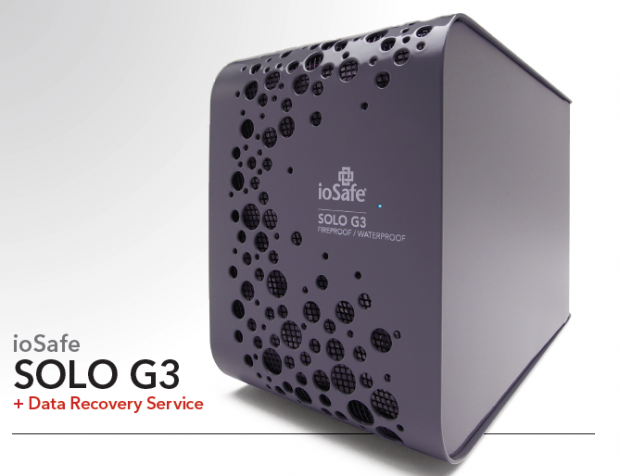 If you've ever lost a significant amount of data before then you already know the sick, stomach churning feeling associated with it. If you've ever lost your wife's important data you know the constant reminders that come up from time to time, usually every time the words family pictures are brought up. I'm guilty, my wife will never forget... and she brings it up a few times a year. If I had an ioSafe Solo at the time it wouldn't have happened.
My personal experience wasn't the result of a fire or flood, but ioSafe's Data Recovery Service would have saved me. To do anything about it now would require a time travel machine. Luckily you still have a chance to avoid disaster and the constant reminders of what data loss really means.
ioSafe has a near perfect record with us and many others as well. Their products are simple, functional and do what they claim they do. Because of that they don't get a lot of press outside of their extreme torture test events that take place at CES every year.
If you have important data, and we know you do, you need to protect yourself from data loss. The ioSafe Solo G3 may seem like an extreme product, but you never know what extreme condition you may face in your lifetime. It's better to be safe and there is nothing safer than an ioSafe Solo G3.