Many things have being shaken up globally in the last couple of years, and to mention just one facet it's the way in which companies have had to diversify their product catalog's in order to keep showing green every financial year, and to avoid the ever present red zone that has consumed many big strong companies in the past since 2008.
This is the reason we have companies like Cooler Master now making gaming headsets, which seems to have become the new thing to have a go at when the chips are down. It's feels as if they are not selling that many of the thing they became famous for... they turn to a set of headphones.
Today we have a new set of CM Storm Ceres-400 headphones ready to test out, so without further ado, let's have a look.
[img]2[/img]
The CM Storm Ceres-400 sets out to be a rugged and portable gaming headset that can be used in many locations and transported easily around when needed. Featuring a decent sized 40mm driver and a well thought out and conforming fit to the head, things look good from the outset.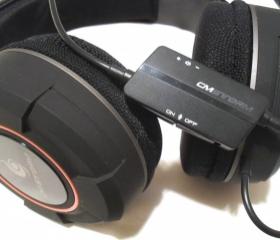 In terms of the headset itself, you get an in line volume control and a noise canceling Mic along with an adjustable headband that should fit most people's heads.
[img]3[/img]
The package itself is basic as it should be for such a simple and easy to configure headset with a simple analog connection and no special cables required for connection to nearly any device with a mini jack aux output.
In stark contrast to the last headset we tested, the Ceres-400 is a breeze to setup and install with nothing at all to worry about - just a simple mini jack analog connection to be made for the headset and Mic if it's being used.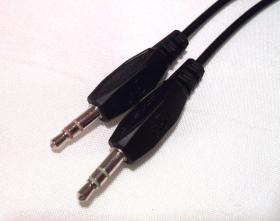 There is one quick word of warning, though, because we made this error ourselves. If you have a sound card with a built-in headphone pre amp like ours does, DO NOT use this because there may be some risk of damaging your equipment, rather use only the standard green mini jack provided. That would however be the only word of warning when setting up what is a very simple and well-designed headset.
From a technical perspective the Ceres-400 is a fairly run of the mill headset. And what we mean by that is that the overall specs are fairly mild with a pretty conservative choice of speaker driver.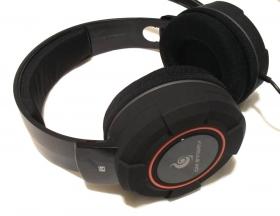 When the headset goes on it is felt to be extremely light and very comfortable with a good point of contact with the users head at all times, and is one aspect we enjoyed quite a lot. The CM Storm Ceres-400 just feels good to wear, and this is vital for a headset because if it's too bulky and heavy, it matters less how the sound is because anyone will struggle to wear it for long. The choice of plastic used in the construction of the headset feels really nice and the matte black is a nice touch we feel also.
The CM Storm Ceres-400 is a true multi-platform gaming headset that is well equipped, designed and feels comfortable to wear for long periods of time, and incorporates a simple design element that allows for expedient portability.
Cooler Master are no fools when it comes to making a quality product and the Ceres-400 continues this trend, with an impressive amount of overall sound quality for the solid price of around $50 at Newegg at the time of writing. Also the in line volume control works well and is nice handy edition to the package as a whole.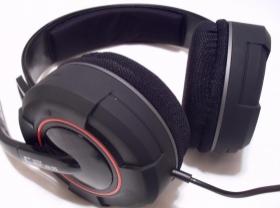 Listening to a general selection of different music through the CM Storm Ceres-400 is an enjoyable experience overall with music sounding nicely balanced and clear throughout most testing. The low-end sounded a little bit limited in terms of true rumble felt by the user, but was overall quite good and up to the task for the majority of the time. The mid-range was strong, however a little recessed meaning that vocals sounded a little set back with the test material we were using. But at this price point the results were strong enough.
With gaming it's clear that this is what the CM Storm Ceres-400 were really designed for with impressive performance during our gaming tests, providing a good overall feel for the gaming environment, and a deep feeling of being involved in the game. Surround FX will depend on the sound card being used for gaming and this will vary from user to user, but we would say the performance in this area was definitely up to the task, and rather good for the asking price of this headset.
Movies are a mixed bag with the CM Storm Ceres-400 mainly due to the demanding nature of the high fidelity audio found within and the lack of support for proper surround standards like Dolby Digital to be supported fully. However that's not to say that the Ceres-400 is not an enjoyable headset for movies because it certainly is, it's just not the most comprehensive in terms of features and support.
The CM Storm Ceres-400 are another well-built and comfortable headset that performs well in most areas, but never launches itself above any other competitor in terms of standing out as a clear winner.
Overall sound quality is good for the money, but low-end is lacking, and that puts more pressure on other areas of performance.
While you could certainly do a lot worse for your money, we personally would think about saving up just a little more if you're in the market for a headset that's a 'stayer'. However, if you are budget limited, and want a sure thing for the good asking price, we would certainly recommend this headset for those on a budget.