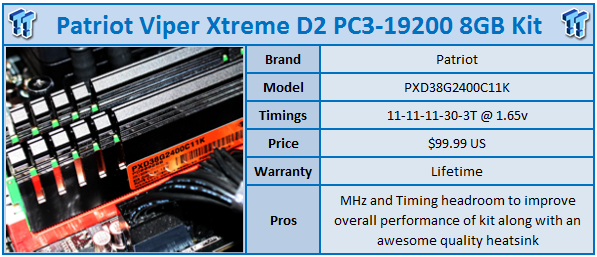 It's been a little while since we've seen a kit of memory out of Patriot, but today they're back with a kit for the new Intel Z77 platform we saw launch recently. Having already looked at a couple of kits from G.Skill that came in at 2400MHz DDR and 2666MHz DDR, it's time to see what Patriot is capable of doing.
While the Viper Xtreme hasn't always been the most "Extreme" when it comes to speed, Patriot has always brought an excellent quality kit to the table. I continue to feel that the heatsink Patriot use is one of the highest quality on the market. Let's see if the latest Viper Xtreme kit fits the mould we're used to seeing from Patriot.
Looking at the Viper Xtreme kit we can see the same heatsink design that we're used to seeing with the copper strip in the middle. The quality of the heatsink as always is amazing and each module has real weight to it thanks to the type of material used. The issue is that instantly against the black heatsink you see the ugly looking green PCB. It would've been really nice to see Patriot opt for a black PCB instead of green.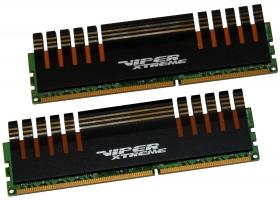 Having a look at the overall design on each side you can see we've got the Viper Xtreme logo on one side while the other side has a sticker giving us a rundown on the main specifications and exactly what we're dealing with. It's kind of funny to see no Patriot branding on the kit outside of the little "P" logo on the sticker.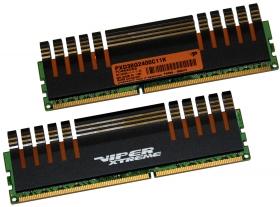 Moving in closer can see the model number and the main specifications. As you can see we're dealing with a 2400MHz DDR kit that uses a quite relaxed 11-11-11-30 setup. While not mentioned here, when we headed into the BIOS we loaded up the XMP profile and found the default Command Rate is an extremely loose 3T. We'll talk about this a little later.

As for the rest of the details we're dealing with a Division 2 kit which means it's a two module kit and each one here comes in at 4GB to make an 8GB kit in total. With the kit looked at it's time to head into the BIOS of our ASUS Maximus V Extreme motherboard and set our kit up. We loaded the XMP profile straight up and with no surprise we got into Windows with no problem at all.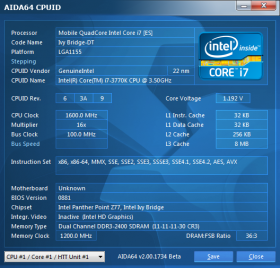 Under AIDA64 we ended up with Read / Write numbers of 22,219 MB/s / 20,739 MB/s, Copy speed of 25,094 MB/s and latency of 34.8ns.
Looking at the numbers these are a little lower than other 2400MHz DDR kits we've looked at because of the 3T Command Rate instead of the 2T or 1T that most other RAM kits of this kind see. Because of this we figured that we'd head back into the BIOS and instead of working on overclocking, we'd make our Command Rate more aggressive.
We simply just headed into the BIOS and changed just the Command Rate from 3T to 1T and with absolutely no issue we got back in Windows at 2400MHz DDR 11-11-11-30.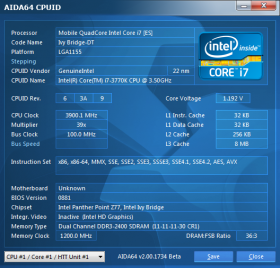 Under AIDA64 we ended up with Read / Write numbers of 22,755 MB/s / 20,744 MB/s, Copy speed of 25,197 MB/s and latency of 33.3ns.
Looking at the numbers you can see across the board we've got slightly improvements while the latency sees a 5% drop, an area that is quite important. With that working we headed back to the BIOS, though, moved back to 3T and then started to see what we could do on the overclocking side of things.
Patriot told us that we should hopefully be able to get 2600MHz DDR out of the kit so that was our starting point. Considering it's the next divider jump after 2400MHz DDR, it was easy to change to that setting. Straight away our machine booted and we ended up in Windows with no problem.
With that working we headed back into the BIOS and tried the 2666MHz DDR divider and while we could boot, our system was unstable in Windows. Back in the BIOS again we moved to the 2600MHz DDR divider and then started to mess around with the BCLK a little.
We ended up in Windows at 2631MHz DDR with no issue using the default 11-11-11-30-3T timings. Since it was working well we headed again back to the BIOS where we moved to a 1T Command Rate and that also operated without a hitch. Finally we thought we'd try our luck at a slightly more aggressive timing setup and we ended up at 10-11-11-30-1T.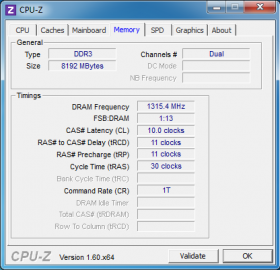 From the default 2400MHz DDR 11-11-11-30-3T setup this is a nice overclock that has bought with it not only more MHz, but also stronger overall timings. With that all working it was time to get back into Windows and see what kind of performance we're able to get out of the kit.
Under AIDA64 we ended up with Read / Write numbers of 20,750 MB/s / 21,132 MB/s, Copy speed of 21,408 MB/s and latency of 31.0ns.
The numbers are a little interesting and the same as what we saw when we overclocked the 2666MHz DDR kit from G.Skill the other week. Overclocked we can see that Read and Copy numbers are slightly down while Write performance increased and overall latency is improved. This is something that is becoming common.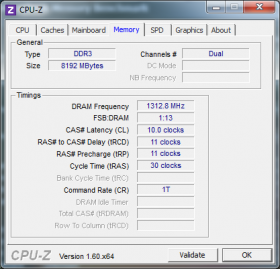 With all that finally done it was time to head into the BIOS one more time and bump our CPU clock up and see what kind of performance we could get with our CPU overclocked. To get our CPU running at 4.75GHz we had to drop our memory speed down just slightly to 2626MHz DDR from 2631MHz DDR.
Under AIDA64 we ended up with Read / Write numbers of 21,248 MB/s / 22,945 MB/s, Copy speed of 22,794 MB/s and latency of 29.3ns.
While clocked slightly lower than the test before we can see improvements across the board thanks to the increased CPU speed. We again see a strong reduction in overall latency and a nice increase in Write and Copy numbers.
Coming in at $99.99 the Patriot Xtreme Division 2 PC3-19200 8GB kit comes in under that important $100 price tag. While the timings out of the box seemed a little loose with that 3T Command Rate being a slight concern, once we headed into the BIOS, we found that we could run at 1T with no issue. Not only could we do 1T at the default speed, but at over 2600MHz DDR, we could also run at 1T with a CL10 rating instead of the default CL11. Keeping with the 11-11-11-30-3T setup bought with it no extra overclocking headroom so finishing up with the 10-11-11-30-1T setup worked out perfectly.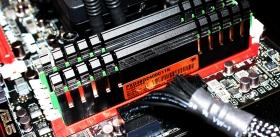 Along with this we've also got that awesome quality heatsink that we've come to expect out of the Viper Xtreme series. It would've been simply awesome to see a black PCB implemented on the kit and hopefully this is something that Patriot looks at a little later on. Considering it's only cosmetic, though, and everything else in the kit stands out, it's hard to really complain about it. Patriot has ultimately put together a fantastic Dual Channel kit here that is worth your consideration.