Tek-Republic TH Pro Virtual 7.1 Surround Gaming Headset Review
We have not yet reviewed any audio products from Tek-Republic, so let this be our first with the TH Pro Virtual 7.1 Surround Sound USB driven headset. Can it impress?
Published Sun, Nov 27 2011 4:11 AM CST
|
Updated Tue, Nov 3 2020 7:01 PM CST
Tek-Republic is a new company whom we have not dealt with before, so the slate is clean for a great impression to be made! - Based out of California, Tek-Republic are focusing on headsets and gaming mice solutions for now and we like the simple approach to start off with. Out of the three odd headsets already adorning the company's product line, we received the TH Pro which boasts virtual 7.1 surround sound via software backing, just like many others we have tested recently.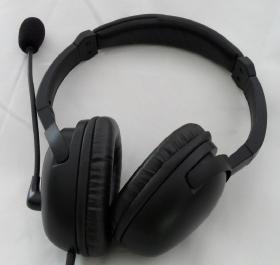 Among some of the various attributes featured here within is a noise cancelling Mic, noise-isolating ear pads and an adjustable padded headband. Up to this point everything is looking very much as we would expect it to look for this type of headset. What is going to prove telling is how well the software component is implemented in order to allow a great simulated surround environment to be created.
Our initial thoughts when first holding the headset and trying it on gave a rather thin and excessively lightweight impression. Although that's not to say that there are not great headsets that are lightweight, because there are, but they usually cost a decent amount more than the TH Pro.
Looks can indeed be misleading at times, though, and this could easily be one of those times, but the only way to find out is going to be some listening. So let's give them a run and see what's what.
- The System Specifications
Headphones:
- Frequency Response: 10Hz - 20KHz
- Impedance: 50ohm
- Sensitivity: 97db
- Driver Unit: 40mm
Microphone:
Frequency Response: 70Hz - 25KHz
Impedance: 2.2Ohm
The TH Pro features an adjustable headband that should be able to cater to many different sized and shaped heads. The small built in Mic also folds down and can be bent to allow for placement just about anywhere in front of the users face.
The construction of the headband features a decent amount of padding without being what you would call generous. However, a small amount of high quality padding can be just as good as a lot of cheap padding and in this case the TH Pro falls somewhere in between.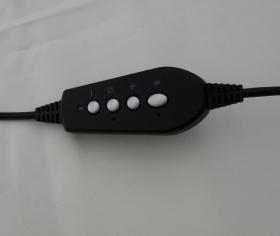 This small in-line dongle controls essentials for the headset.
Volume of the TH Pro headset is handled using a small inline volume control that works very well and is built with enough thought in mind to allow it to be useful and convenient. The length of the cable is also going to be fine for most people's needs we feel and seems like it's made from a decent materiel. Some of the technical features are as follows:-





- 7.1 channel virtual surround
- Adjustable soft headband
- Dynamic Bass
- Unidirectional Mic
- Noise isolating ear pads
In terms of padding around the ear, this is a small area of concern we feel, because the ear cups are small and the leather material is quite hard and non conforming to the ear, which always rings alarm bells due to the potential for the ear cups not to seal properly with the users head, thus resulting in reduced low end performance.
Just a small issue; it's certainly not the end of the world, but we would rather a headset covering the whole ear and sealing nicely against the head.
- High End
The High End is definitely one of the more laid back and subtle we have heard in recent times with a headset like this one. This characteristic is definitely going to be more suited to some applications than others. During our testing we came across some fairly processed rock music that sounded better on the TH Pro than just about everything else we heard it on. And it's because of the way the high end is controlled. We would also think this to be an advantage with long gaming sessions that are quite taxing on the ear. It seems as though Tek-Republic have tested this headset well before sending it out.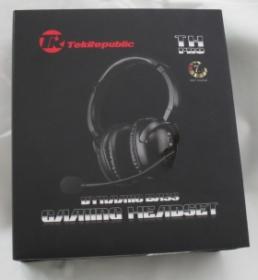 - Mid Range
The mid range is not stunning when compared with some other products out there for a similar price, which is most probably due to the use of a 50mm driver over the smaller 40mm unit found here within. That being said, though, the mid range upholds some good transients and tonality overall and the soundscape as a whole sounds quite well rounded.
Percussive tones and drum kits had a good sense of depth with just a little bit of a recessed vibe about them. What we mean by that is at times those instruments wanted to sit back further in the sound stage than they should be to deliver adequate impact to the listener.
- Low End
Surprising! Considering the smaller driver unit, we thought the low end sounded great when listening to the TH Pro headset. Bass frequencies were punchy and reached down nice and low while retaining a good amount of overall clarity. When listening to rather complex and rapidly changing bass frequencies of another of our test tracks, we were again impressed by how everything came together so much with this little headset.
The way that the low end can hold up so well really goes a long way towards providing a detailed and powerful soundscape for most users, we feel. And even when the dial is turned up to boost the low end further, things still stay under control.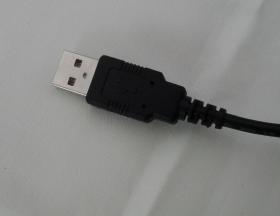 Totally easy Universal USB for gaming on the go.
Tek-Republic have also included some software to allow for a simulated 7.1 channel environment to be created. We thought this worked well and was nicely implemented along with the headset. Just remember that for best results with positional audio in games, it's nice to go for a headset that offers a dedicated set of 5.1 channel inputs in order to experience the best that game has to offer. But in terms of flexibility and portability, a simulated surround gaming experience can also have a lot to offer.
During testing we found that installing the Windows 7 driver resulted in a fatal (blue screen) message and a system that would not boot into Windows. The result was to 'revert to last known good configuration' from Safe Mode to get our test rig back up again. Now for the sake of Tek-Republic, this was probably just a coincidence and that something went critically wrong on the reboot after installing the driver. But in all honesty, we do not know 100% why and can only report our results. Just do not panic if this happens during installation of the drivers, as Windows is good enough to heal itself nowadays.
The Tek-Republic TH Pro also features a Mic for all communication needs and it seems like a well built one which is slightly larger and sturdier looking than many out there at the moment - even more expensive ones.
In terms of comfort, the TH Pro is quite a small and lightweight headset that does seem to slip on and off quite well and does not feel a burden to wear. The only small concern we had was with the smaller driver choice resulting in the ear cups being not quite large enough to fully cover the ear. And this also leads to a feeling of not really being inside the headset, but having it float on your head more so.
This is all very personal, though, and with the plethora of headsets out in the market at the moment we see no reason that everyone should not be able to find one that will fit like a slipper.
Overall, though, the Tek-Republic TH Pro is a very understated and not overly stylized headset that offers much in terms of performance and features. For those not requiring a true dedicated surround headset, the TH Pro is really a strong option. Comfort is high and overall media performance is quite strong also.
Check this one out if you're not trying to stand out from the crowd, but just want an honest and reasonably well built headset for a fair price.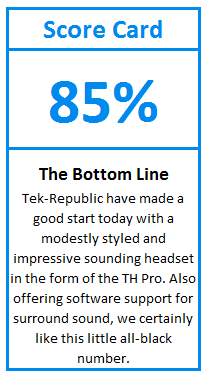 PRICING: You can find products similar to this one for sale below.

United States: Find other tech and computer products like this over at Amazon.com

United Kingdom: Find other tech and computer products like this over at Amazon.co.uk

Australia: Find other tech and computer products like this over at Amazon.com.au

Canada: Find other tech and computer products like this over at Amazon.ca

Deutschland: Finde andere Technik- und Computerprodukte wie dieses auf Amazon.de