Jurassic Park: The Lost World (1997) Blu-ray Movie Review
"Oooh, aaah. That's how it always starts, but then later there's running and screaming."

Published Sat, Nov 19 2011 4:15 AM CST
|
Updated Tue, Nov 3 2020 7:01 PM CST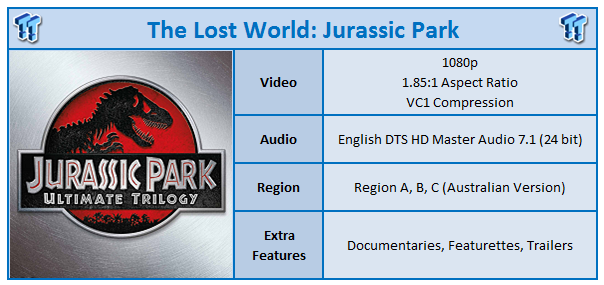 When Jurassic Park redefined the summer blockbuster and went on to gross nearly a billion dollars, a sequel was naturally a foregone conclusion. But it was a bit of a surprise that it took four years to eventuate. In 1997, when it finally did, it met fierce opposition with a summer that included heavily promoted films including Dante's Peak, Men In Black, Batman and Robin and Speed 2: Cruise Control. Yeah, quality control was a bit off that year, but the dinosaurs - they delivered again.
The eccentric billionaire and Jurassic Park founder John Hammond (Richard Attenborough) sends a human expedition to the secret island designated 'Site B' to study the dinosaurs in their natural habitat, complicated by the designs of Hammond's previous company and legal owner of the Jurassic Park properties, InGen, whom decide to hunt and capture the animals to create a new Jurassic Park site in San Diego.
Jurassic Park: The Lost World is far less restrained than its predecessor and deviates significantly from Michael Crichton's novel. The dinosaurs are back and better than ever and feature far more prominently than before. However, the sense of wonder is over and The Lost World is played almost purely for thrills, more a rollercoaster ride than a finely executed story. It's a classic example of giving the audience what they want, but the old adage "the customer is seldom right" would seem to apply here.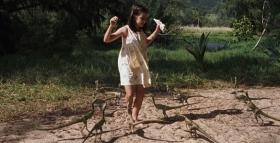 Video
The Lost World is presented in the aspect ratio of 1.85:1 (its original aspect ratio), encoded with VC-1 compression.
Similar to Jurassic Park, it's obvious that Universal have failed to strike a new transfer for the sequel. This is a massive disappointment, but there are redeemable qualities.
The transfer is reasonably detailed, but often appears unnervingly soft. This can be attributed to the styling of Director of Photography Janusz Kaminski and this is the way the film has always looked. It just doesn't make for an overwhelmingly appealing presentation. Colour reproduction is very good and accurately translates Kaminski's muted tones. Much of the film is played out at night and in darkness, and although much is lost to black crush, textures do have a lot of nicely resolved detail.
Absent for the most part are film artifacts or other encoding nasties.
Overall, this is a good transfer, but a new 4K transfer would have been very nice. It's a shame.
[img]2[/img]
Audio
The main audio track is encoded with DTS HD Master Audio 7.1 at 24 bits.
Just like the Blu-ray of the original, the audio track is the stand out performer, which represents a significant (and I mean significant) upgrade from the lossy Dolby Digital 5.1 track on DVD.
Again, the audio has been extrapolated into a 7.1 experience, using a variety of techniques, including some subtle new foley effects. Surround channel usage is very aggressive; you actually feel like you are smack bang in the middle of an island, and it is very impressive. Bass activity is as pleasingly deep as I remembered, and the more action oriented nature of the movie makes for an even more impressive experience than the first film. The growing rumble as the SS Venture reaches land at the conclusion of the film is a particular standout and will have your hair on end.
John Williams score is as triumphant as ever. Williams experimented with many new instruments, including bongo drums, to bring the jungle setting to life. The 7.1 re-mix has been kind to it, with a fuller soundstage constructed which certainly wraps up the viewer like a nice blanket.
Overall, an extremely pleasing audio track.
[img]3[/img]
Extras
Despite flaws in other areas, Universal should be congratulated for including pretty much all the extra features produced for the film over its laserdisc and DVD releases, as well as a new two and a half hour documentary spread across all three movies. Let's jump in.
First up is parts four and five of the newly produced documentary Return to Jurassic Park, which totals around 40 minutes. A heavily aged Jeff Goldblum returns to provide some new comments, along with Spielberg and Kathleen Kennedy who discusses how the film was going to best what had come before it.
Next up, under the heading of Archival Featurettes can be found The Making of The Lost World which was originally created for the 1998 laserdisc release. Running a total of 50 minutes, it offers a lot of behind the scenes on set footage, and revealing looks at the Stan Winston puppetry and the significant advances in CGI which allowed far more of the dinosaurs to be produced digitally.
The next few featurettes are not new, but will be to many Australians, as they were only available on the limited edition 4 disc DVD set some years ago. The Original feature on the making of the film is a slightly elongated EPK short and pretty pointless at roughly 13 minutes. The 13 year old me would have watched this over and over. The Jurassic Park phenomenon is a vintage interview with the now deceased author of the original novel and how the story underwent many different iterations. The Compie Dance Number is a 2 minute gag by the animators at ILM in response to screenwriter David Koepp's challenge that the next evolution of animation would be to make people believe the dinosaurs could dance. It's cute. Next is "ILM and The Lost World" Before and After Visual Effects which is a fairly lengthy look at the original in-camera plate photography before and after the digital dinosaurs have been composited in.
Despite the extent of many more jettisoned scenes, we have two deleted scenes which give a peak at the machinations of the InGen boardroom (which was glimpsed in the original trailer) and a much more elongated introduction to Pete Postlethwaite's character Roland Tembo.
Finally, we have the original Theatrical Trailer in basic standard definition.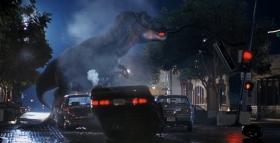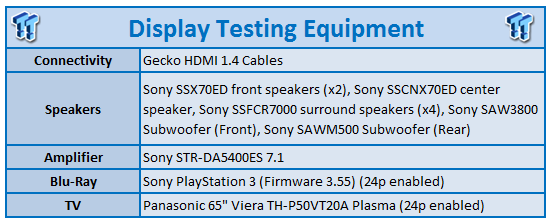 PRICING: You can find products similar to this one for sale below.

United States: Find other tech and computer products like this over at Amazon.com

United Kingdom: Find other tech and computer products like this over at Amazon.co.uk

Australia: Find other tech and computer products like this over at Amazon.com.au

Canada: Find other tech and computer products like this over at Amazon.ca

Deutschland: Finde andere Technik- und Computerprodukte wie dieses auf Amazon.de
We openly invite the companies who provide us with review samples / who are mentioned or discussed to express their opinion. If any company representative wishes to respond, we will publish the response here. Please contact us if you wish to respond.