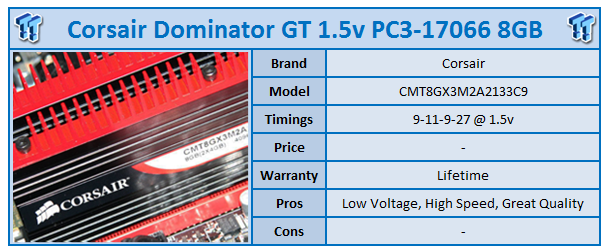 When it comes to the Corsair line of memory, the Dominator GT series would have to be one of the most stand out brands from the company with a representation of power and performance. The latest kit to come out from the flagship stable brings with it a default voltage of 1.5v.
To be honest, when I think of the Dominator GT series, 1.5v memory isn't the first thing that comes to mind. Instead it's super high speed kits or really aggressive timed ones. We'll get into more of the specifications in just a second, though. Let's first just look at what we're dealing with.
As you'd expect, the kit doesn't really hold any surprises when it comes to the looks department with that typical black and red color scheme going on. One side has the Corsair Dominator logo, while the other side offers us the details on the kit.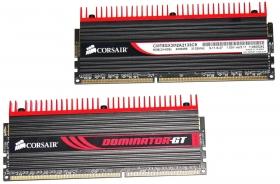 This is where the kit stands out. While the kit might only require 1.5v to run at its default speed; that speed is 2133MHz DDR which is what's impressive considering the default voltage. As for the timings, they're a little relaxed at 9-11-9-27, but something else that really stands out is the fact that we're dealing with an 8GB kit here instead of a 4GB one which we normally see on these 1.5v kits.
With the kit installed, we jumped into the BIOS to setup the modules and it came as no surprise that they got up and running at the default timings with no issue at all. You can see our CPU-Z validation here. Up and running in Windows, it was time to check out the performance we could get.
Under AIDA64 we ended up with Read / Write numbers of 20,851 MB/s / 18,191 MB/s, Copy speed of 22,022 MB/s and latency of 41.3ns.
At 2133MHz we have limited room to move when it comes to overclocking, so what we did was push our 2600k multiplier up to 52x which is what we use on our VGA testbed while just dropping the timings ever so slightly to 9-10-9-26 @ 1.65v. We also managed to move from 2T to 1T which is a nice little improvement to go along with the slightly decreased timings.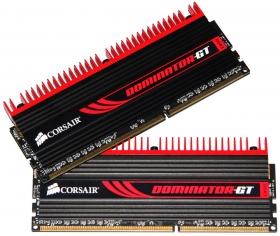 In Windows at 2133MHz 9-10-9-26-1T with our CPU at 5.2GHz you can see the nice performance boost we get from the Corsair Dominator GT kit here in the screenshot below.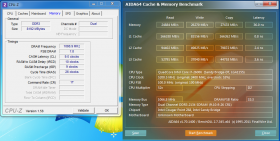 Under AIDA64 we ended up with Read / Write numbers of 24,884 MB/s / 26,270 MB/s, Copy speed of 27,433 MB/s and latency of 36.0ns. Compared to our numbers with our CPU running at stock, this is a nice improvement in performance.
Initially I was a little worried about a Dominator GT kit coming with a low 1.5v rating, but all the little things around that makes this a kit well and truly worthy of the Dominator GT name. We've got a default clock speed of 2133MHz DDR and we're dealing with an 8GB kit here instead of a 4GB one.
This isn't the first time we've see low voltage kits, but if you're looking for one that's more performance orientated, this is an excellent option thanks to them being part of that much loved Dominator GT series.
The CMT8GX3M2A2133C9 is a really good all round kit that brings something new to the party for Corsair. The slightly relaxed timings are a small trade-off for the higher speed and low voltage on offer, but another real highlight to the kit is the fact it's an 8GB one. And to be honest, moving to 4GB isn't a trade-off you probably want to make, so it's great it's not one that has to be made here.
All in all, this is just a really nice kit of RAM that brings something different to the Dominator GT lines and shows us that they don't have to always be faster than the previously released Dominator GT kit. Instead, this kit here today shows the Dominator GT performance over other companies who offer us 1.5v kits at lower speeds.