Quick Review: Lite-On iHAS524 DVD Writer
Lite-On break the speed barrier with the iHAS524 and we take the time to see if this is a drive you should have in your system.
Published Thu, Jan 6 2011 8:18 AM CST
|
Updated Tue, Nov 3 2020 7:02 PM CST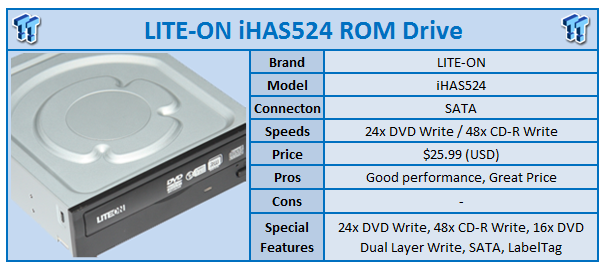 ROM drives don't seem to move forward as fast as a lot of other technology we look at, but today we're looking at the iHAS524 which carries with it some serious numbers that could no doubt break the speed barrier when it comes to ROM usage.
In typical ROM style there's not a whole lot going on in the package apart from the main drive itself - Nero 9 Essentials which includes a couple of Ahead programs, quick user guide, screws and a SATA cable.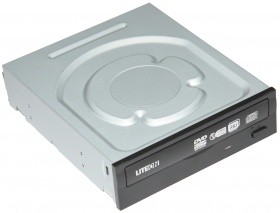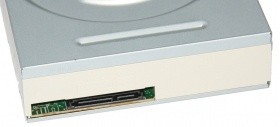 Design wise the iHAS524 doesn't hold any surprises. At the back we've got our single SATA and SATA Power connector port and the front is our tray, eject button and access light.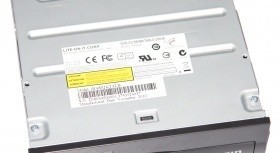 The only other really noteworthy piece on the physical design of the drive is the sticker on the bottom that gives you all the normal information regarding the model, serial number and various logos.
On the specifications front we've got a 24x DVD write speed and 16x DVD write speed for Dual Layer disks. ReWrite speeds come in at 8x for + disks and 6x for - while read time for DVDs is 16x.
On the CD front we've got a 48x write speed for CD-R, 32x for CD-RW while the read speed comes in at 42x as well. All in all on the specifications front the iHAS524 looks to be a very fast drive.
Apart from the core specifications other features include LabelTag which gives you the ability to tag your media without any extras, SMART-BURN to avoid Buffer Under Run Errors, SMART-X which adjusts data-extraction depending on what speed the media can support, and support for both 80mm and 120mm CD and DVDs.
Firing up Nero DiscSpeed 10, we're able to see the numbers the iHAS524 offers us. Checking a copy of Windows 7 at 3.3GB, we managed to hit a read speed of 14x. While this is short of the 24x rating, it's important to know that it's only because of the size of the disk. If we throw in something larger we're able to hit 21x which is a lot closer.
Access times are good with a 96ms random, 112ms at 1/3 and 155ms at full. Eject time comes in at just over 2 seconds, while Load time is 1.42 seconds and a recognition time of 11.19 seconds.
Due to the way ROM drives work, the larger the disc you're reading, the faster the average will be due to the speed increasing as time goes on. Overall, though, the iHAS524 is a strong drive that offers some great speed.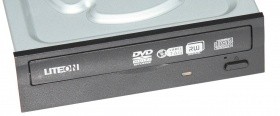 No matter what, you're going to probably end up with a ROM drive. The main thing you need to decide is do you buy a Blu-ray capable one or just a standard DVD one. At
$25.99 over at Newegg
, if you want to get a Blu-ray one we would recommend that you pick up something like this as well, leaving your BR drive for just Blu-ray discs.
I've been a fan of Lite-On drives for a while now and have been using them in both my testbeds and personal computer. The iHAS524 is a good looking drive that offers some great specifications and performance.
Considering the price tag of the drive and the overall speed, this is a great buy for anyone who is on the hunt for a new DVD reader or writer. Even if you're going the Blu-ray route, we'd recommend that you pick up one of these if you've got the room as it will help reduce the load on your Blu-ray drive.
PRICING: You can find products similar to this one for sale below.

United States: Find other tech and computer products like this over at Amazon.com

United Kingdom: Find other tech and computer products like this over at Amazon.co.uk

Australia: Find other tech and computer products like this over at Amazon.com.au

Canada: Find other tech and computer products like this over at Amazon.ca

Deutschland: Finde andere Technik- und Computerprodukte wie dieses auf Amazon.de