Seagate Cheetah 15K.7 SAS 2.0 6Gb/s 600GB Hard Disk
Seagate was the first to launch a second generation Serial Attached SCSI drive and Chris puts the latest on the test bench.
Published Tue, Nov 3 2009 10:17 PM CST
|
Updated Tue, Nov 3 2020 7:03 PM CST
Introduction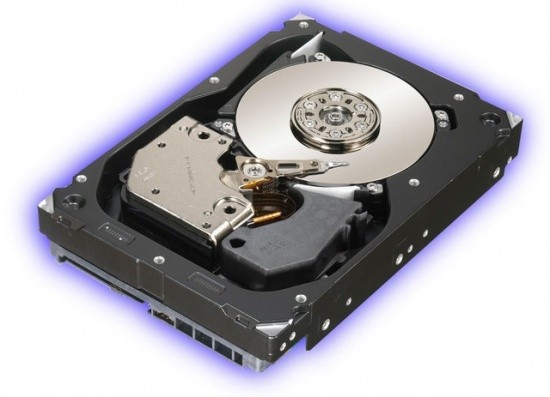 It is always difficult to hold back that sense of feeling like a kid in a candy store every time a box of Cheetahs arrives. Oh goodie, oh goodie, oh goodie! - Now that we have that out of the way...
Seagate Technology released the first 15,000 RPM enterprise hard drive nearly 15 years ago, the X15. While the name was appropriate at the time, Seagate changed the name of the product line in the second generation to show generational updates; the 15K.2 was born. The second coming of the King of Enterprise Storage caught Seagate's competitors off guard and for a year Seagate had the only second generation 15,000 RPM product on the market. This went on until the fourth generation, at that point competing products starting to perform and in some benchmarks overtake Seagate's flagship drive.
The latest entry into the Cheetah family is a seventh generation 15,000 RPM enterprise class hard drive that is considered solely an enterprise product. For years the cost of such drives have kept them well out of reach of the enthusiast market, at least until they could be purchased second hand. The 15K.7 for me will be remembered as the first Cheetah to approach the 1 Dollar per Gigabyte ratio, making the drives on par with Western Digital's VelociRaptor at the time of launch. While I would love to stay entrenched with the thought of convincing you about the benefits of using the 15K.7 Cheetah as a boot drive for an enthusiast system, this is an enterprise evaluation, or at least as close to one as I can convey while still curbing my enthusiasm.
Seagate's enterprise methodology is simple, make it the fastest, most reliable, most advanced product on the market, then do it again the next year. Easy, right? It truly amazes me that Seagate was able to follow up on the 15K.6 so quickly; this time performance, capacity and reliability increased. The Seagate 15K.7 has either the highest rating in their class or the highest rating of all classes (SSDs excluded) in these three fields. Like I said, easy, right.
Seagate was kind enough to send over three of their high performance SAS 2.0 Cheetah 15K.7 drives for testing. In this review we are going to run through several enterprise class hard drives as single disks. Come back to TweakTown later in the week for a full spread on the 15K.7's ran in RAID on both the Adaptec 5805Z and LSI 9260-8i, two of the latest SAS controllers to hit the market.
Specifications, Availability and Pricing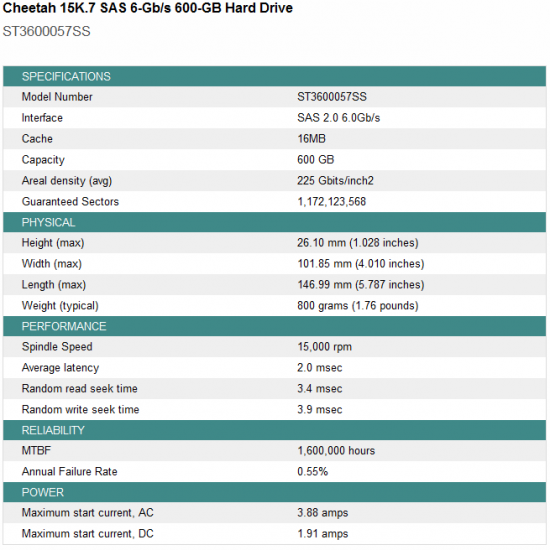 The Seagate Cheetah 15K.7 is available in two interfaces, Fiber Channel and SAS 2.0. For this review we are going to focus on the SAS version. The latest Cheetah is available in 300, 450 and 600GB capacity sizes and all of the drives use 16MB of cache. These drives use the traditional 3.5 inch form factor; Seagate does make a 15,000 RPM 2.5 inch drive but it is in the Savvio Series and is now in its second generation.
The purpose of 15,000 RPM hard drives is to reduce access latency, the by product is increased I/O performance. Database and web servers are two areas that see significant performance increases with faster spindle speeds. If you are not familiar with spindle speeds, it is the number of revolutions per minute (RPM) the platters pass a fixed point of reference. Typical speeds include 5,400, 7,200, 10,000 and the highest available 15,000 RPMs. In recent years a few others have made an appearance; we are starting to see some dynamic speeds, but for the most part hard drives are categorized by these four fixed points.
Seagate claims the 15K.7 Cheetah has an ultra low 2.0 ms access time on average. This is possible only with a very high platter speed or solid state products. While it is true that solid state drives measure access time to a hundredth of a second, platter based drives still have several positive features that make them more viable in most usage scenarios.
The 15K.7 has the highest Mean Time Between Failures (MTBF) of any drive on the market and is rated at 1,600,000 hours. You may think that this kind of reliability would make the drive perfect for consumer use and with several desktop motherboards starting to include SAS data ports, it is an option. The cost is a little prohibitive, the 300 GB drive can be found online for around 300 Dollars, the 450GB for 445 and the 600GB that we are reviewing today for 676 USD, all pricing taken from Google's Shopping Service.
The Seagate Cheetah 15K.7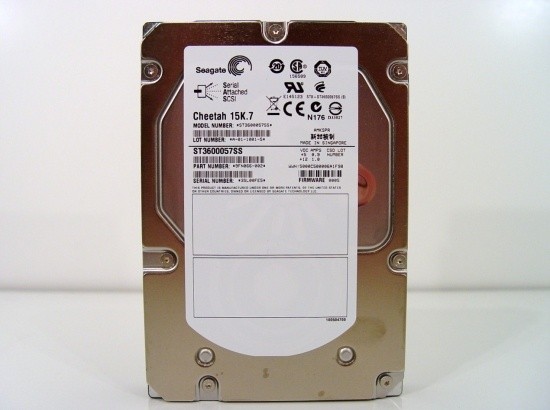 The top of the drive is typical Seagate. All of the model and serial information is located on the label on the top of the drive. You can tell just from holding the drive that is sturdier than a standard desktop drive.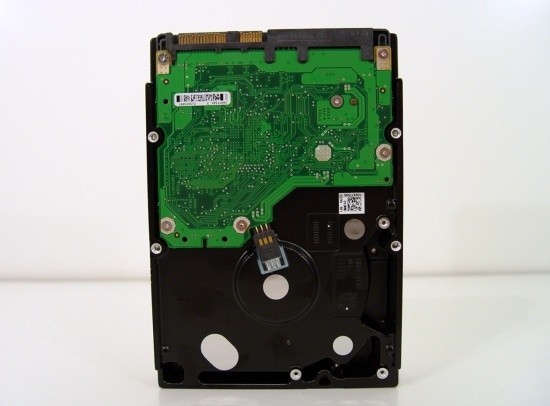 A couple of years ago Seagate started mounting all of the components on the other side of the board, so there isn't much to see here.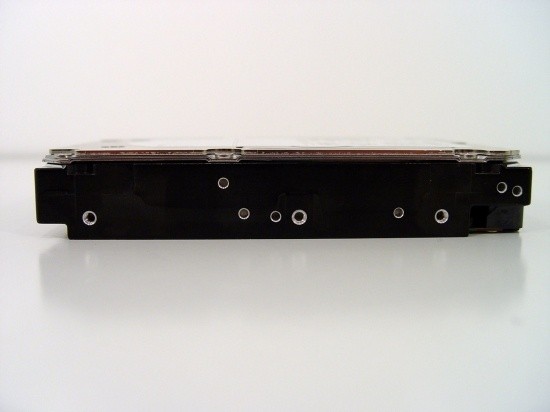 If you read my hard drive reviews often then you'll most likely wonder why I show the sides of the drives; today is a good example. Here we see some additional threaded holes that are not part of the standard mount, three screw form factor standard.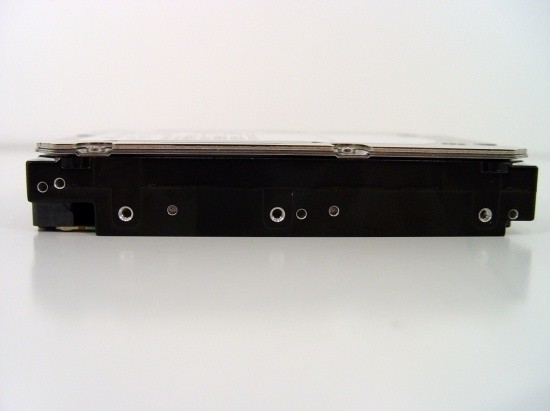 The other side is a mirror image of the first.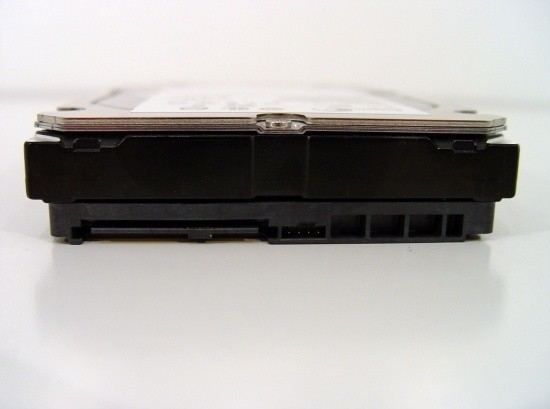 The back side of the drive has all of the standard SAS power and data connectors where they should be.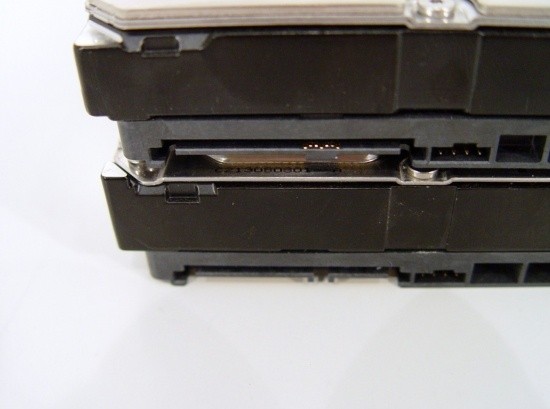 Here we see the difference between SAS (top) and SATA (bottom) power and data connectors. SAS has an additional set of data pins at the top of the connector. Also, you can't cut a SATA power and data wires to work with SAS drives; been there, tried that.
Test System Setup
Test System
Motherboard
: ASUS P6T7 WS SuperCoputer (Supplied by
ASUS
)
Processors
: Intel 975 EE (Supplied by
AVADirect
)
Memory
: Corsair Dominator 1600 MHz Triple Channel Kit
Graphics Card
: Leadtek Quadro FX1700 (Supplied by
Leadtek
)
Enclosure
: Lian Li V2000
Cooling
: Noctua NH-U12P SE2 (Supplied by
Noctua
)
SAS Controller
: LSI MegaRAID SAS 9260-8i (Supplied by
LSI
)
Operating System
: Microsoft Windows 7 Ultimate X64
You can read more about TweakTown's Storage Product Testing Workstation and the procedures followed to test products
in this article
.
Today we are testing a hand full of SAS drives on the P6T7 WS SuperComputer motherboard via the Marvell SAS controller. The Seagate 15K.7 is a second generation SAS product and the Marvell controller is only a first generation, so you are going to get a sneak peek at some of the performance numbers that will be released in a few days when the LSI 9620-8i review is published.
Benchmarks - HD Tune Pro
HD Tune ProVersion and / or Patch Used:
3.00
Developer Homepage:
http://www.efdsoftware.com
Product Homepage:
http://www.hdtune.com
HD Tune is a Hard Disk utility which has the following functions:
- Benchmark: measures the performance
- Info: shows detailed information
- Health: checks the health status by using SMART
- Error Scan: scans the surface for errors
- Temperature display
HD Tune Pro gives us accurate read, write and access time results and for the last couple of years has been gaining popularity amongst reviewers. It is now considered a must have application for storage device testing.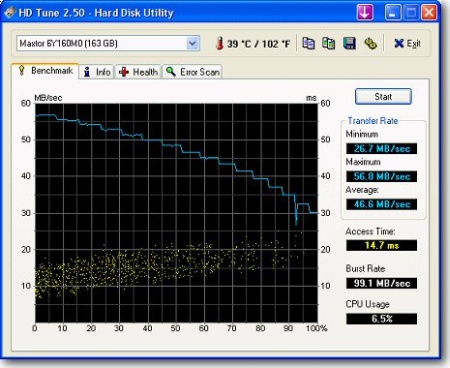 Read Tests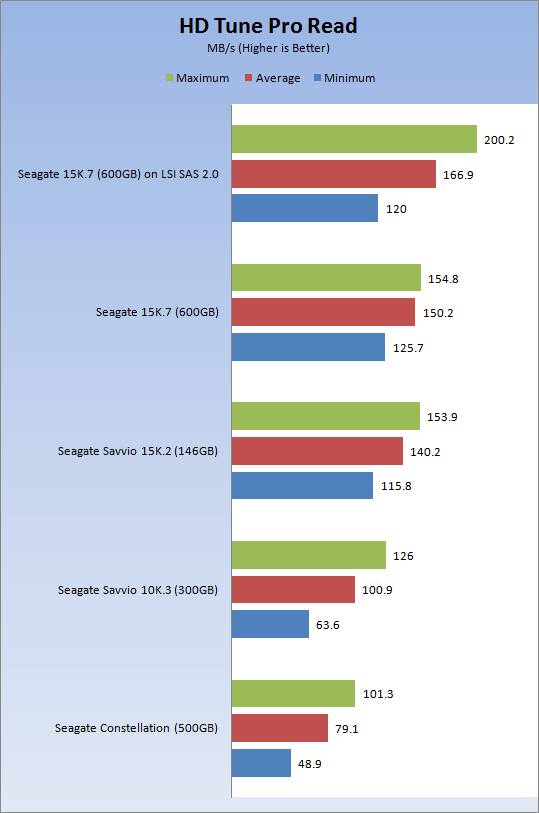 Right from the start we see that to get the full performance out of the Seagate 15K.7 you need a SAS 3.0 controller that is capable of running at 6 GB/s. The performance difference is astounding for the STR test.
Write Tests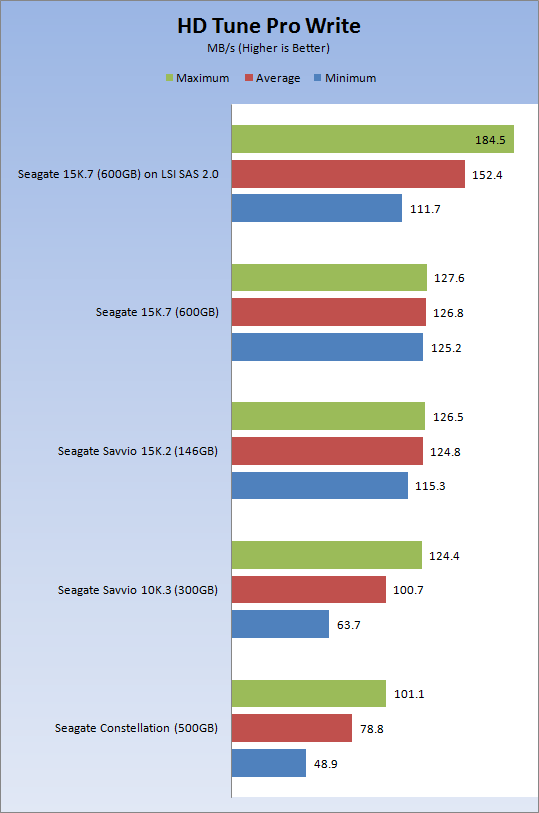 The STR write speed of the 15K.7 also sees a major improvement running on the LSI controller as well.
Benchmarks - Everest Random Access Time
Everest Random Access TimeVersion and / or Patch Used:
4.60
Developer Homepage:
http://www.lavalys.com
Product Homepage:
http://www.lavalys.com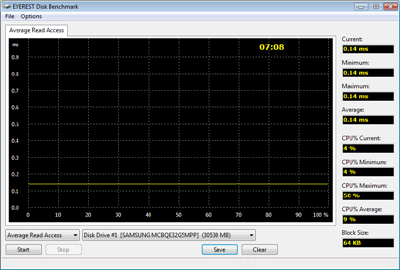 Everest Ultimate and Corporate Edition offer several different benchmarks for testing and optimizing your system or network. The Random Access test is one of very few if not only that will measure hard drives random access times in hundredths of milliseconds as oppose to tens of milliseconds.
Read Tests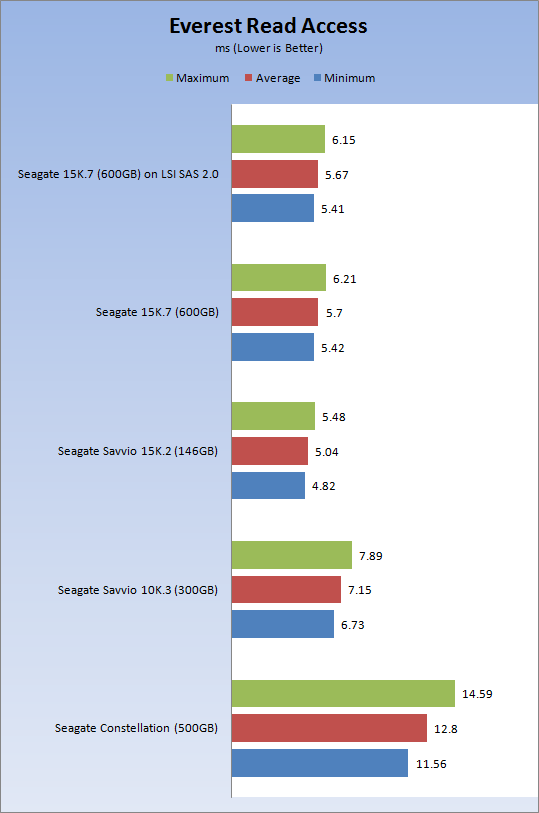 The read access test shows a nice smooth transition from the 7200 RPM Constellation to the 10K Savvio 10.3 to the 15K RPM drives. Here you can see just how much faster the 15K drives are at accessing data from the spinning platters.
Write Tests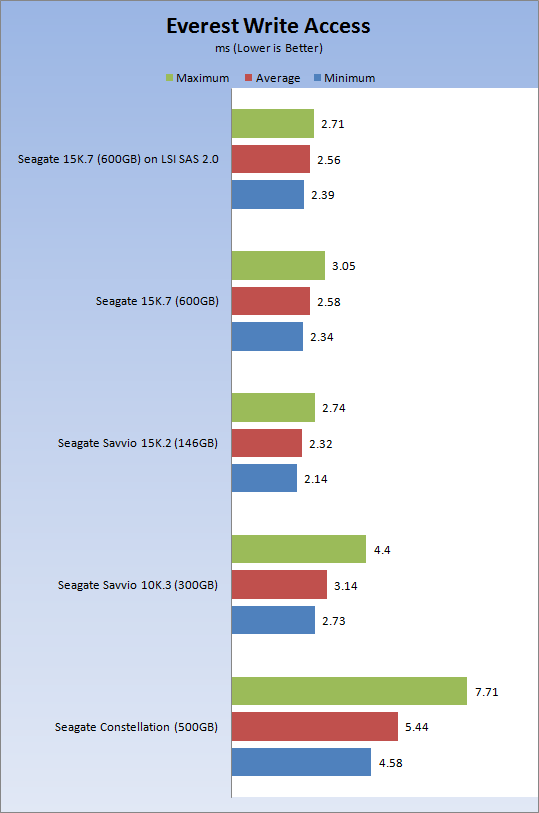 The write access times also show a large increase with the faster spinning drives as they should.
Let's see how all of these synthetic benchmarks relate to real world applications.
Benchmarks - PCMark Vantage Hard Disk Tests
PCMark Vantage - Hard Disk TestsVersion and / or Patch Used:
1.0.0
Developer Homepage:
http://www.futuremark.com
Product Homepage:
http://www.futuremark.com/benchmarks/pcmark-vantage/
Buy It Here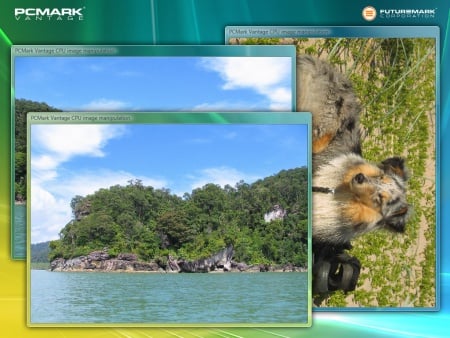 PCMark Vantage is the first objective hardware performance benchmark for PCs running 32 and 64 bit versions of Microsoft Windows Vista. PCMark Vantage is perfectly suited for benchmarking any type of Microsoft Windows Vista PC from multimedia home entertainment systems and laptops to dedicated workstations and high-end gaming rigs. Regardless of whether the benchmarker is an artist or an IT Professional, PCMark Vantage shows the user where their system soars or falls flat, and how to get the most performance possible out of their hardware. PCMark Vantage is easy enough for even the most casual enthusiast to use yet supports in-depth, professional industry grade testing.
FutureMark has developed a good set of hard disk tests for their PCMark Vantage Suite. These tests are based on real world applications that many of us use daily.

HDD1 - Windows Defender
HDD2 - Gaming
HDD3 - Windows Photo Gallery
HDD4 - Vista Startup
HDD5 - Windows Movie Maker
HDD6 - Windows Media Center
HDD7 - Windows Media Player
HDD8 - Application Loading
There are a lot of very close numbers here for comparative analysis. Let's first take a look at the 15K.7 on each interface. The Windows Media Center Test uses large sequential files and always shows superior bandwidth when it is available. Other than Test 6 the numbers are very close, close enough where you may have doubts about upgrading controllers if you already have a first generation SAS controller.
The next item I found interesting is just how close the 2.5 inch form factor Savvio 15K.2 performed to the larger 15K.7 3.5 inch drive. In the coming weeks we will have reviews of Seagate's 2.5 inch drives on and off of the LSI SAS 2.0 controller.
Benchmarks - Passmark
Passmark Advanced Multi-User TestsVersion and / or Patch Used:
6.1
Developer Homepage:
http://www.passmark.com
Test Homepage:
http://www.passmark.com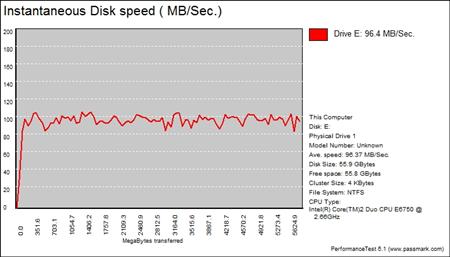 Many users complain that I/O Meter is too complicated of a benchmark to replicate results so my quest to find an alternative was started. Passmark has added several multi-user tests that measure a hard drives ability to operate in a multi-user environment.

The tests use different settings to mimic basic multi-user operations as they would play out on your server. Variances is read / write percentage as well as random / sequential reads are common in certain applications, Web Servers read nearly 100% of the time while Database Servers write a small amount of data.
The Workstation test is the only single user environment and will be similar to how you use your system at home.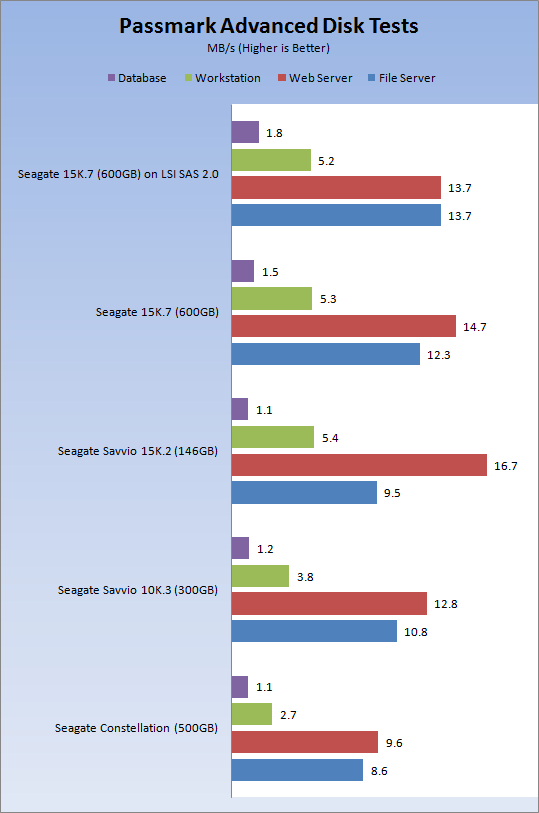 Passmark's Advanced Server Tests have done a really good job with the solid state drives, but here I have to admit that I was expecting a wider range of numbers. We have always known that this test was brutal and that each tenth of a megabyte was more than just a small performance increase.
Keeping that in mind, we do see the scaling like we should with the 7,200 and 10K drive, but the controller didn't seem to help with a single disk. When we started using the 15K.7 in RAID the performance numbers shot up faster than your Facebook friend count would after winning the lottery. There will be more on that topic soon when the benchmark results are all accounted for.
Final Thoughts
Seagate has a very interesting history as a company and a long line of products to hold a historic first title. The company was the first with 5,400, 7,200, 10,000 and 15,000 RPM enterprise drives as well as the first drive with a fiber channel interface. Until recently the company's image was unblemished (if you don't frown upon that Grand Caymen Island HQ), but the BSY Error that plagued early 7200.11 era drives two years ago still rests in the back of many people's minds. I only bring this up because of how hard Seagate has worked to polish their image and more importantly their products. From disgust to a knight in shining armor, the 15K.7 has the highest MTBF rating on the market today.
There are a handful of disk manufacturers producing 15,000 RPM drives. Seagate has always managed to make theirs just a little bit faster, a little more reliable and in recent years a little more affordable. The 15K.6 was the first flagship in the modern era to break the 1,000 Dollar barrier and now the 15K.7 is approaching the 1 Dollar per Gig price point. While this is still in the realm of enterprise pricing, it has now trickled down to a level where enthusiasts can take a second glace and even strongly consider choosing enterprise storage for their personal computer. Not to spend too much time on justifying you enthusiasts out there, but the VelociRaptor at introduction was right around the same price as the Seagate 15K.7 in 300 GB capacity.
The Seagate Cheetah 15K.7 is a remarkable product, no matter if you see it as an enterprise tool or through the eyes of an enthusiast. Some may feel that the curtain may be coming down on the Cheetah with solid state drives quickly gaining momentum, but Seagate appears to be able to increase the capacity of the line at will, something that SSDs will not be able to do for at least a few more years.
I look forward to the scaling performance of the drive and spending more time using the 15K.7 in RAID arrays as it would be used in enterprise environments. Consider this your introduction to the Cheetah 15K.7. In the coming days we will have a slew of new performance benchmarks that will push enterprise hard drives to levels seen in their normal environments.
PRICING: You can find products similar to this one for sale below.

United States: Find other tech and computer products like this over at Amazon.com

United Kingdom: Find other tech and computer products like this over at Amazon.co.uk

Australia: Find other tech and computer products like this over at Amazon.com.au

Canada: Find other tech and computer products like this over at Amazon.ca

Deutschland: Finde andere Technik- und Computerprodukte wie dieses auf Amazon.de
We openly invite the companies who provide us with review samples / who are mentioned or discussed to express their opinion. If any company representative wishes to respond, we will publish the response here. Please contact us if you wish to respond.