Kingston SSDNow V+ Series 64GB Solid State Disk
The Celeron 300A of solid state drives? An icon in the making, take a look!
Published Wed, Aug 19 2009 12:15 AM CDT
|
Updated Tue, Nov 3 2020 7:03 PM CST
Introduction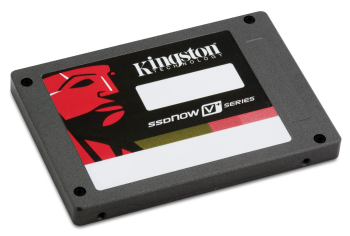 Those of you old enough to remember the Celeron 300A would easily recall this legendary icon that solidified words like overclocking and watercooling into the vocabulary of computer enthusiasts worldwide. The 300A was a low cost processor that when ran to its maximum potential was faster than Intel's flagship processor at the time. So, how could a value class solid state drive even begin to compare to a legendary Intel processor, you ask?
Just recently
we reviewed
the Kingston SSDNow V Series drive that uses the JMicron 602 controller which has been reworked by Kingston and Toshiba. The V Series has a very respectable price performance ratio, but it is hardly what I would call an enthusiasts product. Just hours after our review of the V Series Kingston announced their V+ Series of drives in 64, 128 and 256GB capacities. Just like the original V Series press release, the controller used for the product line was not listed. I completely understand the omission from the V Series press release, but the V+ Series does not have to worry about the JMicron reputation since it carries one of the most advanced chipsets on the market today, the Samsung S3C29RBB01-YK40.
If you frequent the solid state reviews published here on TweakTown then you know that this is the same controller used in the Corsair Performance Series and Samsung's own line of drives. Just a couple of weeks ago we published two reviews that featured the Corsair Performance drives,
the P256
and the
Corsair Performance RAID 0 Report
that featured two P64 drives. At the time the Performance Series was Corsair's flagship solid state product line and it featured a flagship price point.
So, how does all of this bring about comparisons to the iconic Celeron 300A? In our lengthy testing of the Samsung controller we found a little discussed feature that is only found in the Samsung controller. For the last six months everyone has been talking about "garbage collection", the only fault that remains in these early stages of solid state storage products. MLC SSDs need to clean a block of its previously stored data before it can be written to. Windows XP and Vista simply disregards the data, but just like platter drives, SSDs retain the information until that particular piece of real-estate is required to store additional information. When it comes time to write to that block a solid state drive sees that information is present and needs to scrub the block, this adds latency since an additional process was added to the chain.
The Samsung controller has a unique feature called Self-Healing. The drive is able to cleanse itself of deleted data without being ordered to by the operating system. Indilinx has a similar feature, but there are some strong imperfections that make garbage collection troublesome. The Indilinx system requires a single drive, no RAID support and the drive must be the boot drive. Not exactly the stipulations an enthusiast can live with since RAID is now built into every mainstream motherboard sold on the planet.
So, is the ability to use several solid state drives in a RAID array that cleans itself of unused data enough to call the Kingston V+ Series a legendary product? Let's take a deeper look and see.
Specifications, Availability and Pricing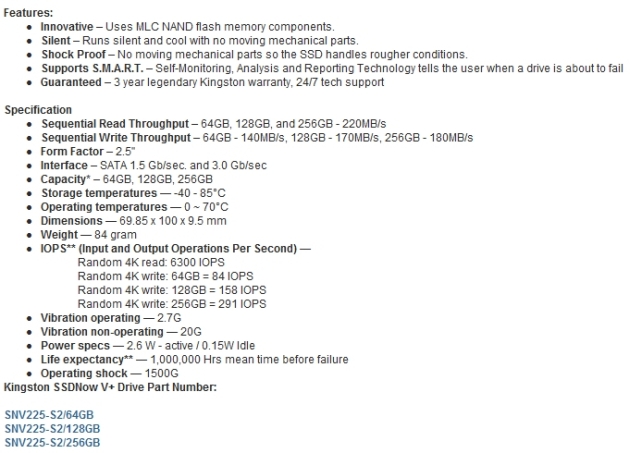 As mentioned in the intro, the SSDNow V+ Series has three capacities, 64, 128 and 256GB. The entire series all receive a 3 year warranty and a 220MB/s read speed rating and use MLC NAND flash memory. Write speeds for the three capacities are different; the 64GB drive that we are testing here today has an SWT of only 140MB/s, but the 256GB model goes all the way up to 180 MB/s.
The V+ Series also has a wide IOPS rating. The 64GB drive is able to achieve 84 IOPS while the 256GB model is rated at an incredible 291 IOPS in random 4K writes. Obviously this is a huge difference in rated speeds that should be explored when the opportunity is available.
Not listed in the specifications is the self-healing feature that will be a big attraction for enthusiasts looking to replace desktop boot drives with a pair of V+ Series drives in RAID arrays.
Of course price plays a big role and at the time of writing the V+ Series has yet to be listed by Newegg or other reputable e-tailers. Since the V Series is the lowest cost SSD line on the market, I can only cross my fingers and hope that Kingston was able to follow up with another low cost product line.
The Kingston SSDNow V+ 64GB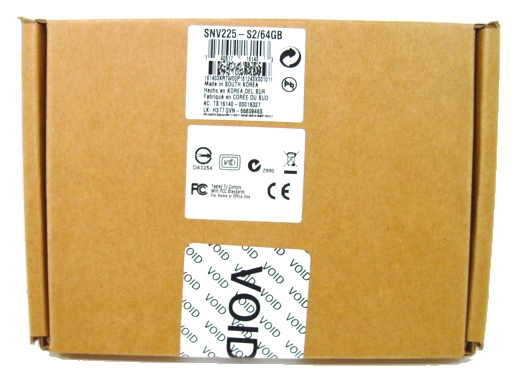 The label on the front of the box sent alarms right from the start since it mentions South Korea, the home of Samsung. Unlike the V Series we tested last week, the V+ is not available as of yet in a bundle designed to aid installation in desktops or notebooks.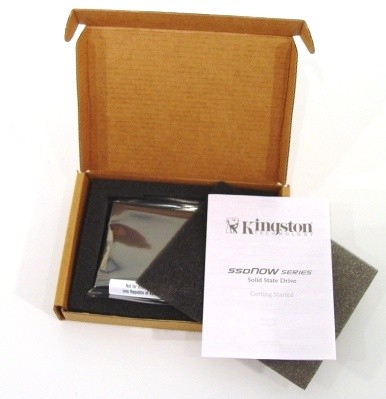 With the package open we see the drive is secured with open cell foam on all sides and that a generic SSDNow manual is included in the package.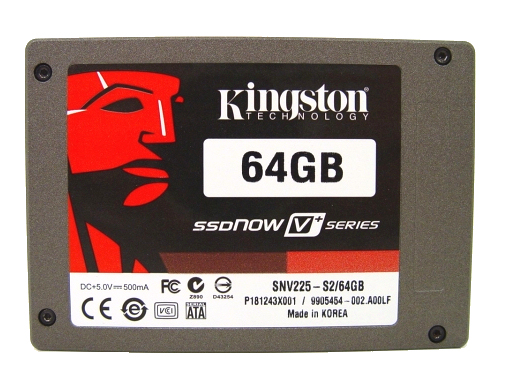 The housing is nearly identical to the V Series in every way other than the addition to the "+" that has been added to the sticker.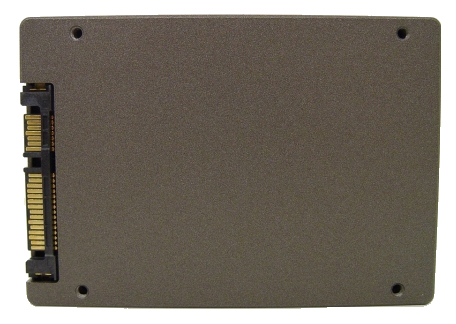 The back of the drive is void of information, but we do see that the drive has the bottom screw mounts.

The standard mounting points are present on the side of the drive.
The Kingston V+ Internals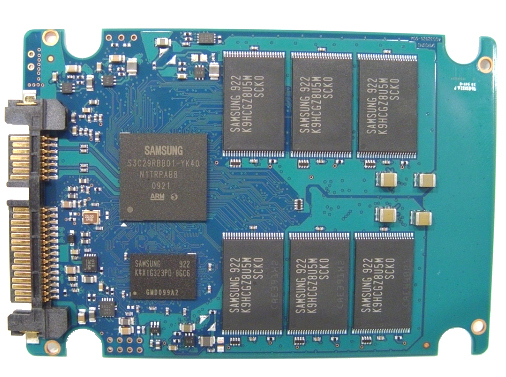 Samsung is all over this drive. The controller, cache and flash are all Korea's best.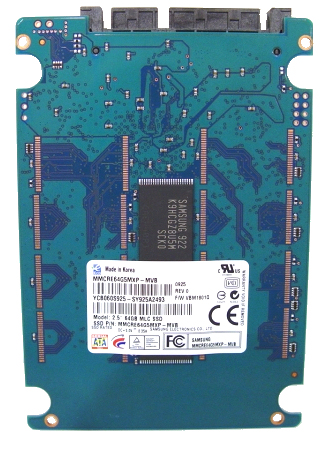 On the back we see that the internals are actually manufactured by Samsung. The Samsung part number is MMCRE64G5MXP-MVB.
Test System Setup and ATTO Baseline
Test System
Processors
: AMD Opteron 2356 (2.3GHz Quad-Core) x2
Motherboard
: Tyan S2915-E (Supplied by
Tyan
)
Memory
: Kingston KVR667D2S4P5/2G x4 (Supplied by
Kingston
)
Graphics Card
: XFX 8800 GTX (Supplied by
XFX USA
)
Enclosure
: Lian Li V2000
Cooling
: Noctua NH-U12DO (Supplied by
Noctua
)
SATA Controller
: Areca ARC-1231ML (Supplied by
Areca
)
SAS Controller
: Areca ARC-1680i (Supplied by
Areca
)
Operating System
: Microsoft Windows Vista Ultimate X64
Today we are comparing the Kingston SSDNow V+ MLC SSD to other 2.5 inch drives that we've reviewed in the past.
All of the drives tested were performed on the listed system under identical conditions to ensure true apples to apples performance results for comparison.
ATTO Baseline Performance
Version and / or Patch Used:
2.34
ATTO is used by many disk manufacturers to determine the read and write speeds that will be presented to customers.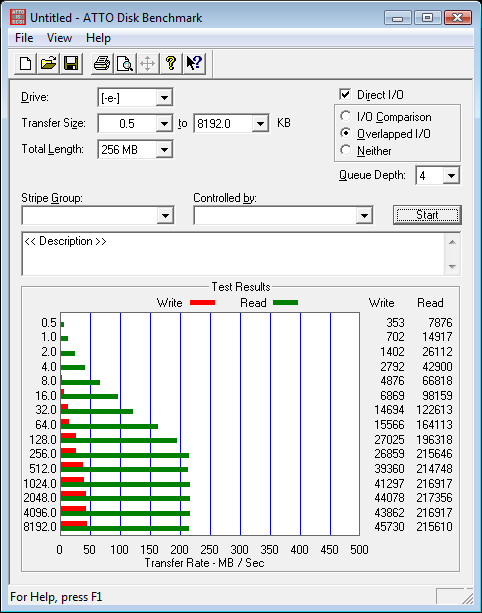 In ATTO we see very impressive read numbers, but the write numbers are really low. This is quite odd since ATTO generally gives us the best numbers out of any test. Let's see if this continues.
Benchmarks - HD Tune Pro
HD Tune ProVersion and / or Patch Used:
3.00
Developer Homepage:
http://www.efdsoftware.com
Product Homepage:
http://www.hdtune.com
HD Tune is a Hard Disk utility which has the following functions:
- Benchmark: measures the performance
- Info: shows detailed information
- Health: checks the health status by using SMART
- Error Scan: scans the surface for errors
- Temperature display
HD Tune Pro gives us accurate read, write and access time results and for the last couple of years has been gaining popularity amongst reviewers. It is now considered a must have application for storage device testing.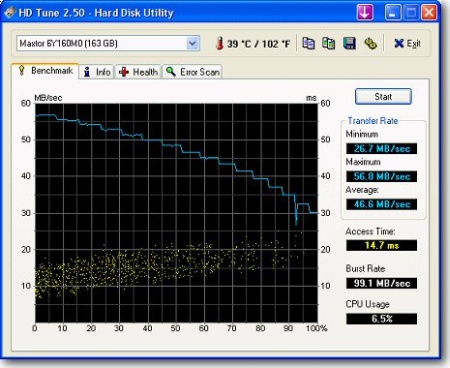 Read Tests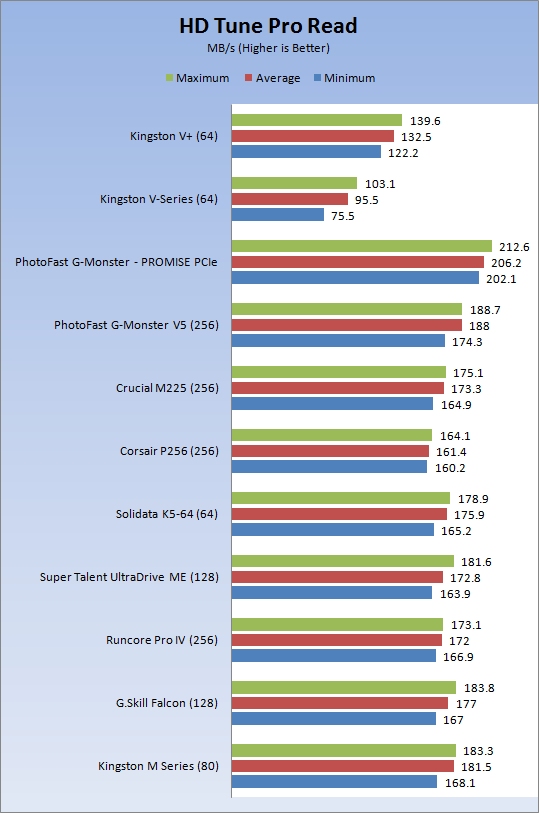 Here we see considerable improvements over the equally sized V Series drive. The Corsair P256 is still a bit faster since the larger drives perform better.
Write Tests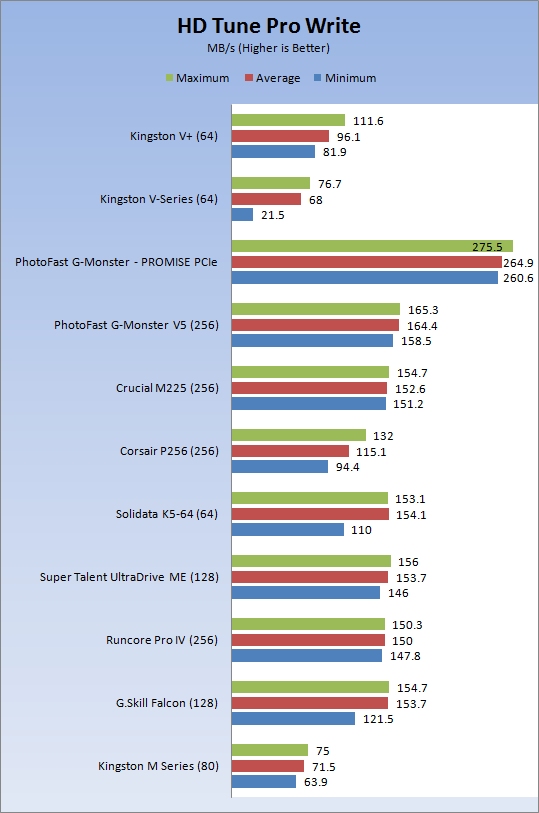 The write test shows that the Plus is well deserved; the new drive outperforms the V Series drive by nearly 30 MB/s in average.
Benchmarks - EVEREST Random Access Time
EVEREST Random Access TimeVersion and / or Patch Used:
4.60
Developer Homepage:
http://www.lavalys.com
Product Homepage:
http://www.lavalys.com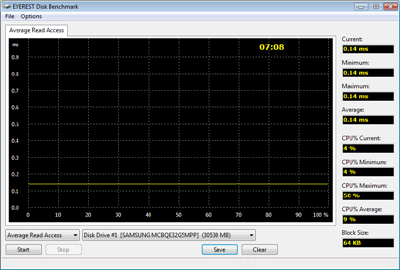 Everest Ultimate and Corporate Edition offer several different benchmarks for testing and optimizing your system or network. The Random Access test is one of very few if not only that will measure hard drives random access times in hundredths of milliseconds as oppose to tens of milliseconds.
Read Tests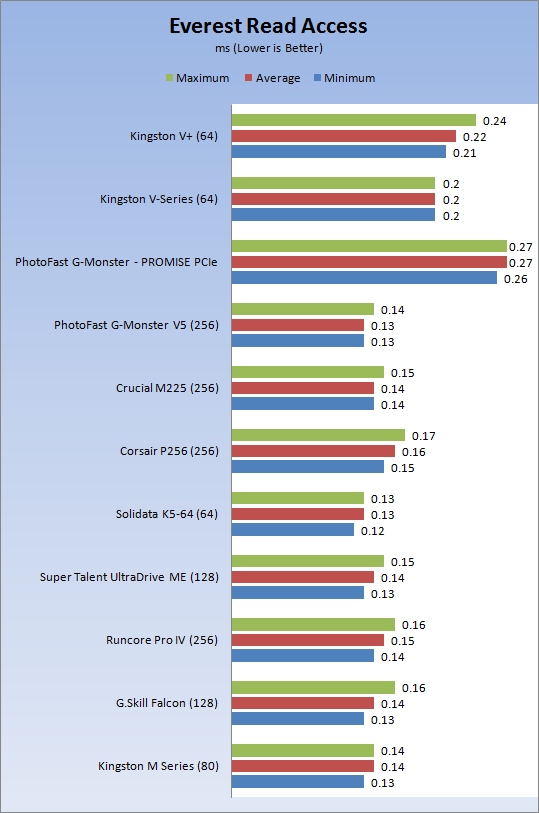 Read access time is a little on the high side for an SSD, but still a lot lower than a traditional platter based drive.
Write Tests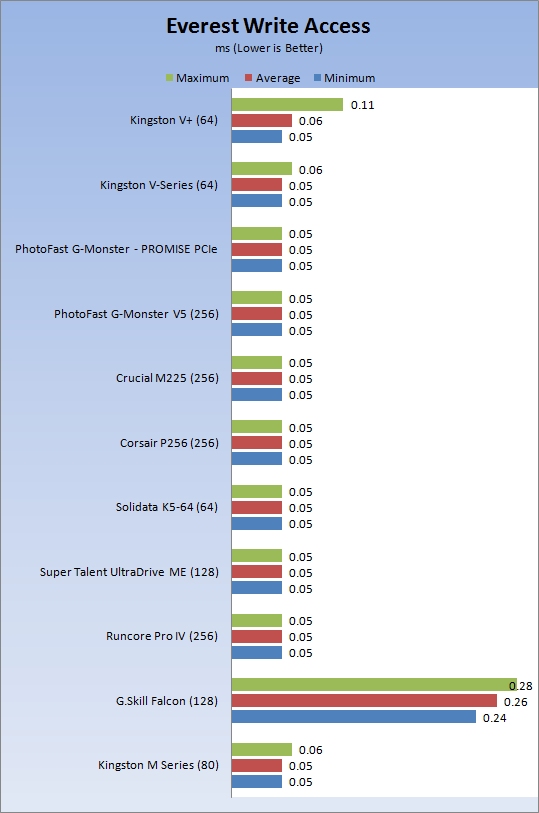 There were a couple of spikes that gave us .11 ms in the max category, but everything evened out pretty well.
Let's see how all of these synthetic benchmarks relate to real world applications.
Benchmarks - PCMark Vantage Hard Disk Tests
PCMark Vantage - Hard Disk TestsVersion and / or Patch Used:
1.0.0
Developer Homepage:
http://www.futuremark.com
Product Homepage:
http://www.futuremark.com/benchmarks/pcmark-vantage/
Buy It Here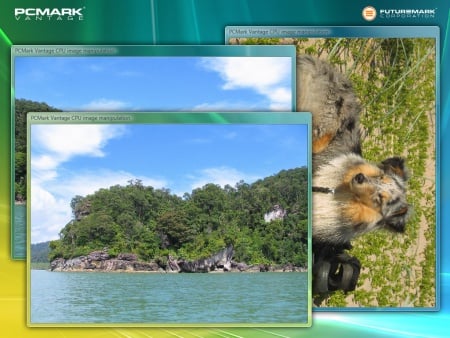 PCMark Vantage is the first objective hardware performance benchmark for PCs running 32 and 64 bit versions of Microsoft Windows Vista. PCMark Vantage is perfectly suited for benchmarking any type of Microsoft Windows Vista PC from multimedia home entertainment systems and laptops to dedicated workstations and high-end gaming rigs. Regardless of whether the benchmarker is an artist or an IT Professional, PCMark Vantage shows the user where their system soars or falls flat, and how to get the most performance possible out of their hardware. PCMark Vantage is easy enough for even the most casual enthusiast to use yet supports in-depth, professional industry grade testing.
FutureMark has developed a good set of hard disk tests for their PCMark Vantage Suite. These tests are based on real world applications that many of us use daily.

HDD1 - Windows Defender
HDD2 - Gaming
HDD3 - Windows Photo Gallery
HDD4 - Vista Startup
HDD5 - Windows Movie Maker
HDD6 - Windows Media Center
HDD7 - Windows Media Player
HDD8 - Application Loading
We finally get to the important tests for Windows users who are taking a close look at the Kingston SSDNow V+ for their system as a boot drive. The V+ doubles the speed of the original V Series drive in almost all of the test categories. In these tests you have to question the V rating since the V+ is able to run with many of the Indilinx drives. I would bet that the 256GB model would be right up there with the fastest non-RAID drives.
Benchmarks - Passmark
Passmark Advanced Multi-User TestsVersion and / or Patch Used:
6.1
Developer Homepage:
http://www.passmark.com
Test Homepage:
http://www.passmark.com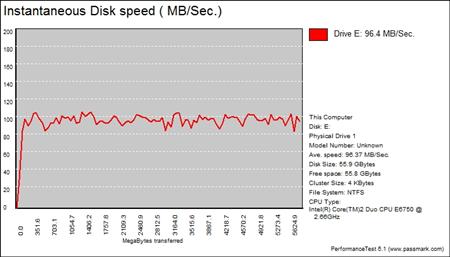 Many users complain that I/O Meter is too complicated of a benchmark to replicate results so my quest to find an alternative was started. Passmark has added several multi-user tests that measure a hard drives ability to operate in a multi-user environment.

The tests use different settings to mimic basic multi-user operations as they would play out on your server. Variances is read / write percentage as well as random / sequential reads are common in certain applications, Web Servers read nearly 100% of the time while Database Servers write a small amount of data.
The Workstation test is the only single user environment and will be similar to how you use your system at home.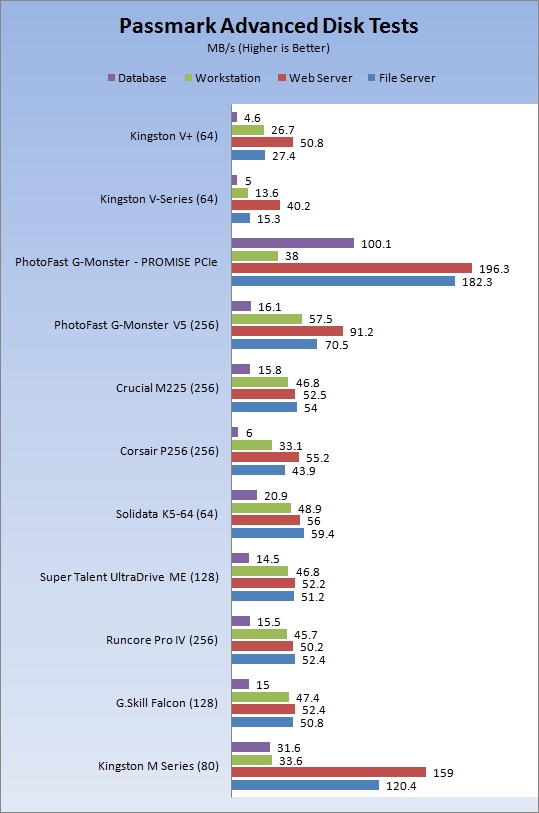 Once again we see the Plus model nearly doubling the performance of the non-Plus drive.
Final Thoughts
The Kingston SSDNow V+ 64GB SSD is a fast drive for its capacity. Larger drives from the same series will produce better benchmark numbers, but their cost will also increase. The cost is really the only remaining question, but since the drives are not available we are not sure about the final price. With the SSDNow M Series dropping in price by a fairly large margin recently, I think that the V+ drives will be very affordable and well within reach for enthusiasts.
For enthusiasts the SSDNow V+ represents a great opportunity to install a RAID array that will continually work at very high speeds. Since Indilinx has such high requirements for keeping the drive in optimal conditions, it really isn't wise to use them in RAID and expect high, long lasting write performance. The Samsung controller doesn't have this limitation, so if you are going to run RAID put the V+ class of drives on your watch list.
Joe Sixpack mainstream users can also benefit from the Self-Healing feature since it is automatic with no user input given at all. The sad thing is that most V+ users will never even realize that their SSDs are actually working to maintain optimum performance when the system is resting, since Kingston isn't advertising this feature.
Next month we will be able to put the RAID capabilities to the test and dive deeper into the Self-Healing feature. As a single drive we can recommend the V+ to mainstream users looking to take advantage of the extremely low access times that make solid state drives so much better than platter drives when used to store the operating system. Enthusiasts will want to stick with the higher capacity drives since that is where the best performance sits, or perhaps double up two smaller drives.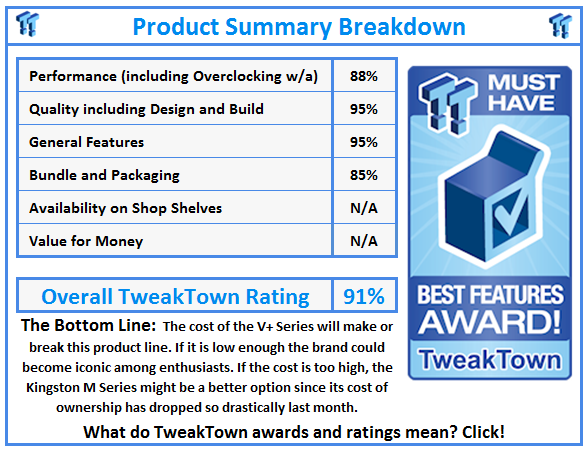 PRICING: You can find products similar to this one for sale below.

United States: Find other tech and computer products like this over at Amazon.com

United Kingdom: Find other tech and computer products like this over at Amazon.co.uk

Australia: Find other tech and computer products like this over at Amazon.com.au

Canada: Find other tech and computer products like this over at Amazon.ca

Deutschland: Finde andere Technik- und Computerprodukte wie dieses auf Amazon.de
We openly invite the companies who provide us with review samples / who are mentioned or discussed to express their opinion. If any company representative wishes to respond, we will publish the response here. Please contact us if you wish to respond.