Apple iPhone 3GS 16GB Smartphone
Apple just launched the new iPhone 3GS (for Speed), but is this new iPhone worth the upgrade? - We see how it stands up against its older brothers.
Published Fri, Jun 26 2009 12:01 AM CDT
|
Updated Tue, Nov 3 2020 7:03 PM CST
Rating:

76%
Manufacturer: Apple
Introduction
The iPhone has become an icon in popular culture. The iPhone, along with its sibling, the iPod, are woven into our view of the world. As a device it is sleek and sexy. It has a great sense of style and shows that while Apple may do many things wrong, they at least do them with style and flare.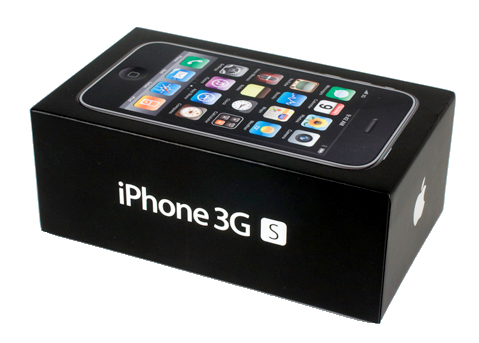 From its launch the iPhone has been poked at and prodded, reviewed and tested. The latest launch is nothing new; there have been all kinds of comparisons of the iPhone 3GS and individual tests ran to determine how much better it is than the older iPhones.
We will take a look at the new iPhone 3GS as a first time purchase and see how it compares to its older brother, the iPhone 3G with the same software. So let's dive in to the new iPhone 3GS and see if it is worthy of your money and time.
Packaging
As I mentioned, Apple is all about style. They have always done a good job with their product packaging. A simple black or white box with a large full color image of the product is an effective tool for catching the consumer's eye. The lettering used by Apple is also effective. It is a large and easily readable font that leaves you with no doubt about what is inside the box you are looking at.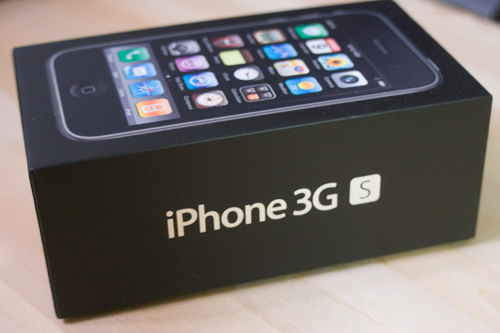 You have to admire their marketing skills here.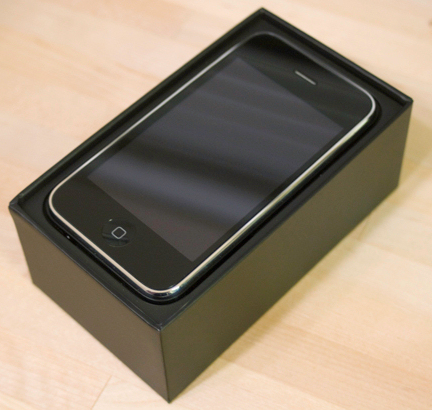 Inside the box the iPhone 3GS has similar contents to the older 2G and 3G. You get the phone right on top and easily accessible underneath in a small box is the manual (although, why it is there I have no idea; I have never met anyone that reads the iPhone manual). And below that is the neatly packaged accessories compartment.
Here you have your USB cable, power block and headphones. The headphones are like the new iPod Shuffle in that they have the remote volume feature on them and additional controls for iPod functions. One item conspicuously absent is the cleaning cloth. With the 2G and the 3G you received a cloth for cleaning the glass on the phone. But this was not the case with the iPhone 3GS I purchased.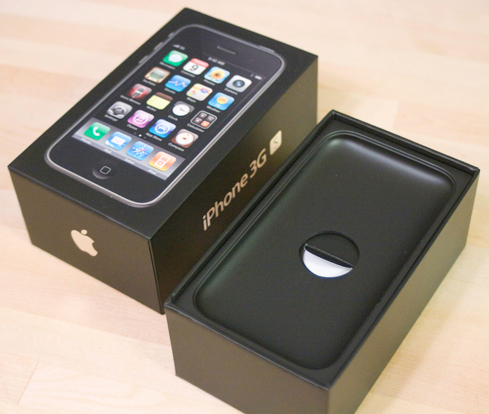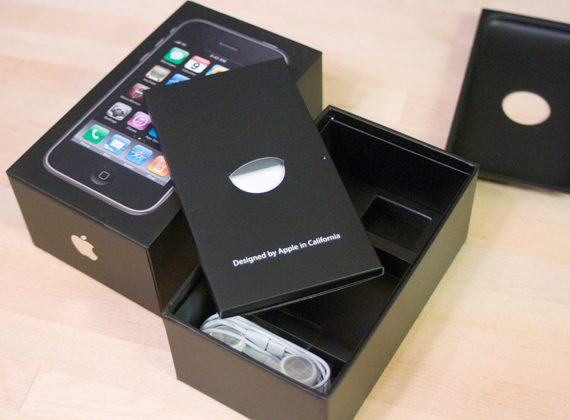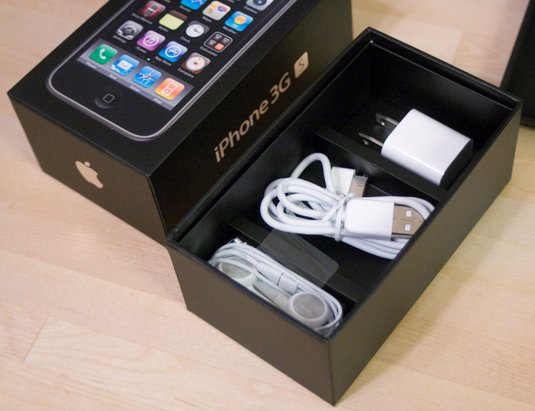 The Phone
The iPhone 3GS is identical to the iPhone 3G in terms of size and appearance. It weighs a little more (one ounce), but that is nothing major. If you put the two phones side by side you would not be able to tell them apart while in sleep mode. However, once you wake the phones up you do begin to see the difference. The new iPhone 3GS has a screen that looks crisper; the images seem sharper and the display a little more vivid. This is mostly due to the increased graphics power brought on by the PowerVR SGX Graphics chip, which has support for OpenGL ES 2.0.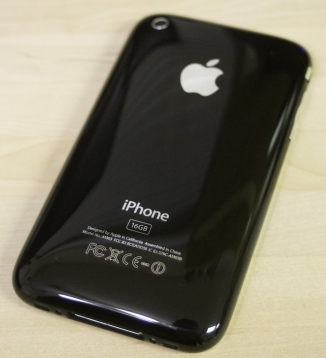 The PowerVR SGX is not the only new thing under the hood, though; Apple has thrown in a faster CPU running at 600MHz Vs the old 3G speed of 412MHz, while the memory in the phone has been doubled (256MB vs 128MB).
The additional speed, memory and graphics processing means more complex applications, faster video response and of course better gaming.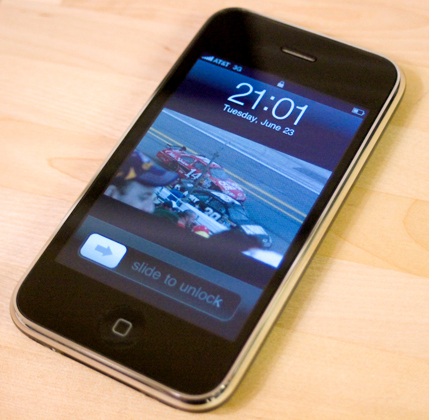 On the OS side of the house Apple has made some nice improvements. They have added in voice control, Multi-Media Messaging, tethering, a digital compass, improved video support, improved security, cut, copy and paste, video recording, geo-tagging (for photographs) and of course a landscape keyboard for texting and e-mail to list a few. But these are mostly surface additions; Apple has also fixed about 45 security issues with the iPhone OS that have been an ongoing concern.
New Applications
- Digital Compass:
As we mentioned just before, there are some new applications that come stock with the new iPhone. One of these is the new digital compass. Now, to be perfectly honest, this new feature is something of a letdown. When I first turned it on I was told there was too much interference and I needed to move the phone in a figure-eight motion to get a response. After about five minutes of doing this (and looking pretty foolish) I gave up. I tried again about 30 minutes later and it worked perfectly, even though I was in the same location.
One extra feature of the built-in compass (not the app, but the functionality) is that the compass knows which way you are pointing and can rotate the maps application to reflect your real heading. This was something that was certainly missing from previous iPhone OSes and is a handy little feature.
After a few minutes of playing with the actual compass application I got over it. It really serves no purpose at all as a standalone application. I can see its use in future applications (as long as the code is in the SDK), but as a standalone application I wish I could remove it.
- Voice Control and Voice Memos:
Voice Control is a welcome addition to the iPhone. It gives you the ability to speak the name of anyone in your contacts to dial them, play a single song or start a playlist and to even ask what song is playing. However, its implementation is a little clunky. To use this you have to press the home button for about 2-3 seconds then it will stop what you are doing and open the Voice Control application.
From there you need to say what you want. For example, if you want to call Bob, you would say Call (or dial) Bob. If Bob has more than one number the voice control application knows to ask you which one you want to call. If you are playing a song, just say Play followed by the name of the song or playlist.
Where things fall apart is when you ask it to tell you what is playing; it stops playback and then tells you before resuming. Realistically it is easier to use the contacts page to find Bob and choose his number and it is also faster as well. So while the voice control feature is nice, it has a ways to go before it is really going to have an impact.
Voice memos are another story. Although I have never used voice memos (I still write things down on note cards) I could see myself making a quick note about something or when I am in the field taking photographs making notes about settings or conditions in the iPhone.
New Applications - Continued
- MMS (Multi-Media Messaging):
I wish I could tell you how all this worked. Sadly AT&T is dragging their feet on implementing this for the iPhone. This is sort of strange as they have this service for just about all of their other phones. You will have to check back and see how well this works once it is turned on for us who are stuck with AT&T.
- Tethering:
Again, I was unable to test the tethering on the iPhone 3GS as AT&T is not enabling it for customers just yet.
- Landscape Keyboard and Search:
Both of these functions have been a long time coming. These two simple items should have been available with the first iPhone. Although these are not exclusive to the 3GS, they are still one of the things that I like the most and use quite a bit every day.
The search function will actually pull results from apps, contacts, music, videos; pretty much anything you have on your iPhone. It begins to work as soon as you start typing and is very fast with its results.
- Cut, Copy, and Paste:
Again, one more item that should have been available from the launch of the first iPhone. But I can say that this feature has been well done in terms of usefulness and Apple managed to keep out most of the cheese.
With the cut, copy and paste feature you simply hold your finger on the text you want to copy; a menu will pop up asking you what you are trying to accomplish. Once it picks up the highlighted text you move to the document you want to paste it into and tap the area you need the text placed. But the functionality does not stop there; you can not only copy text, but also pictures, links; pretty much anything. This is a nice extra and really does add something special to this feature.
The cheesy side is that to undo anything you have to shake the phone; to me this was not only un-needed but takes away from functionality. A menu option would have been much better here.
Photographs and Video Footage
Here is a place where a hardware upgrade and software upgrade combine to make something a little nicer than either on their own. The new OS 3.0 together with the new 3MP camera do make a big difference in image quality, but in addition they also throw in an auto focus mechanism that allows you to select your focal point by taping the screen. Of course, this will mess up many of the applications that allow you to trigger the shutter by tapping anywhere on the screen, but it is still a nice touch.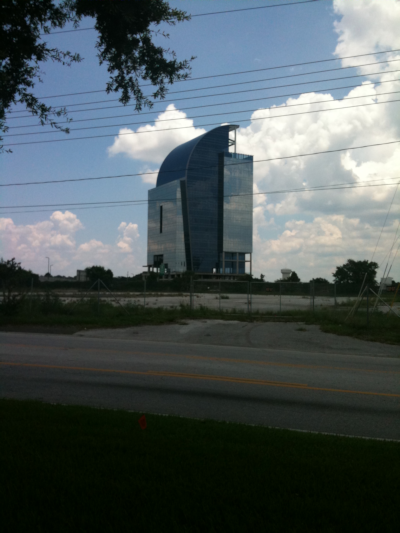 As you can see, there is a box to indicate where the camera is focused (forgive the blurry images as getting the screen shot was not easy). Auto focus works partially with video recording as the camera will choose a new focal point if you move around, but you cannot tap the screen to get it to focus.
The video on the iPhone 3GS is not bad. The 3MP camera does help with quality, but I noticed that the captured footage was quite large with 16MB for a 36 second clip in regular light and a 22MB file for a 49 second clip in low light.
I used the same area for my video testing (my work bench), first without the overhead lights and then with them turned on. After having used Cycorder, I am a little disappointed with the new 3GS video recording, but at least you can edit them on the fly before you send them along. You also have the option to send them directly to YouTube if that is what you are into.
Other Odds and Ends
The Nike+iPod feature is an interesting one and works just like the iPod software that you can get with the Nike transponder. This allows you to use your iPhone as a workout tool with a separately purchased sensor from Nike. It is great if you already have this and the shoes from Nike that you need, otherwise this iPhone 3GS only feature is of little use.
A couple of other nice features that come with the OS 3.0, but are not limited to the 3GS, are Apple's inclusion of Stereo Bluetooth support! - This feature is a long time coming and again, as with many (well, just about all) of the new things in the OS 3.0, should have been out with the first iPhone. I cannot tell you how many people I know who have been waiting for this one.
Additionally, there are slightly better parental controls available in the new OS and you can now limit quite a bit of the phones capabilities and even restrict the allowable content ratings for videos, TV and movies.
I do wish they would let you restrict things such as SMS and E-Mail, though. Or that there was a way to block everything and make the iPhone just a phone if you needed. But that is just my personal desire for the phone.
Pricing and Availability
Pricing of the iPhone 3GS is a little difficult to explain. The prices range from $199 (for the 16GB flavor with a new line or contact) all the way up to $699 if you are not getting any service and want the 32GB flavor. If you are an existing iPhone owner you will want to contact your carrier to see what your options are. Personally, I added a new line to my AT&T account to get the discount.
The 3GS was available in eight countries globally and while Apple did manage to flog a large number of them this last weekend, there is not a large shortage of them if you forgo the carrier stores (such as AT&T). My advice to you is to hit the Apple Stores; you might encounter a short line but you will not be told that there are none (like I was at an AT&T store in Oviedo, FL) and that you have to place an order for one and wait 7-14 days.
Performance
For performance we decided to compare application launch times as well as web browser performance across all three generations of iPhones. Each of the iPhones used was running an un-jailbroken version of iPhone OS 3.0 for testing.
As you can see, the iPhone 3GS is seriously faster than the original 2G. Most of this can be accounted for by the extra internet speed boost moving from Edge-only to a 3G network.
Interestingly, the iPhone 3GS is only slightly faster than the 3G. It would have been nice to see a better jump in speed here, but I suppose that will have to wait until we see improvements in the cellular network.
Final Thoughts
After a few days of playing with the new iPhone 3GS I have found myself missing the freedom I had with my jailbroken 3G. It's true that I did not have the speed I have now, but I miss the ability to really make the phone mine. Most of the items that I find myself using would have been available in the 3G with an OS 3.0 upgrade and I would have gotten more with a quick jailbreak.
I do not see the current implementation of Voice Control or the magnetic compass as compelling enough to be worthy of an upgrade if you have a jailbroken 3G with OS 3.0. Even if you are new to the iPhone scene you might still be better off with a $99 8GB 3G and redsn0w.
Considering the hype that was evident at the WWDC launch of the iPhone 3GS, I feel let down by this new release and have been having buyers' remorse, something I have never had with a new gadget before.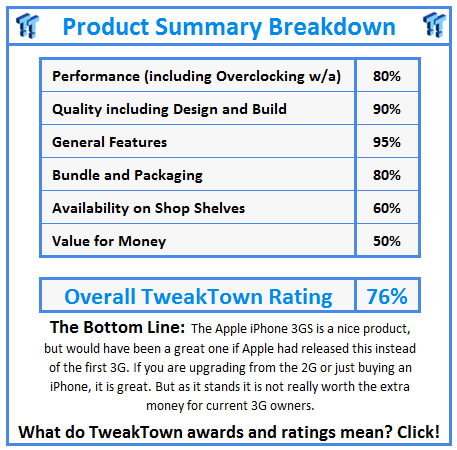 PRICING: You can find products similar to this one for sale below.

United States: Find other tech and computer products like this over at Amazon.com

United Kingdom: Find other tech and computer products like this over at Amazon.co.uk

Australia: Find other tech and computer products like this over at Amazon.com.au

Canada: Find other tech and computer products like this over at Amazon.ca

Deutschland: Finde andere Technik- und Computerprodukte wie dieses auf Amazon.de
We openly invite the companies who provide us with review samples / who are mentioned or discussed to express their opinion. If any company representative wishes to respond, we will publish the response here. Please contact us if you wish to respond.