Introduction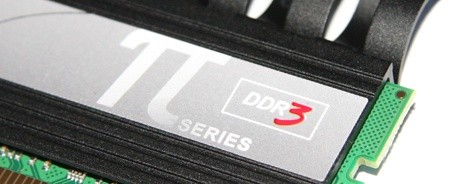 You really have to love the way that memory has moved over the past few years. I remember when I did a massive round-up on memory a few years ago. It was so exciting to get a pair of 256MB memory modules that offered speeds in excess of 100MHz.
Jump forward only a few years and here we are with kits that offer in excess of 10 times those speeds and capacities, while also selling at a cheaper price as well. And while expanding memory doesn't really give you the same kind of FPS boost that a new graphics card will give you, it does make your whole computing experience a lot more pleasurable, be it in a gaming environment where loading is faster or a working environment where photos are being rendered quicker under Photoshop.
Today we're looking at a 6GB kit from G.Skill that comes in at 1600MHz by default. But before we see exactly what we can do with it, let's just have a quick look at the package and modules.
The Package and Modules
The Package
At the top of the package we have the G.Skill logo. We also have mention of the fact that this is a Tri-Channel Memory kit and that it's intended for use with Intel Core i7 CPUs. Below that we can see a little tag line from G.Skill that says "Extreme performance for Nehalem from G.Skill."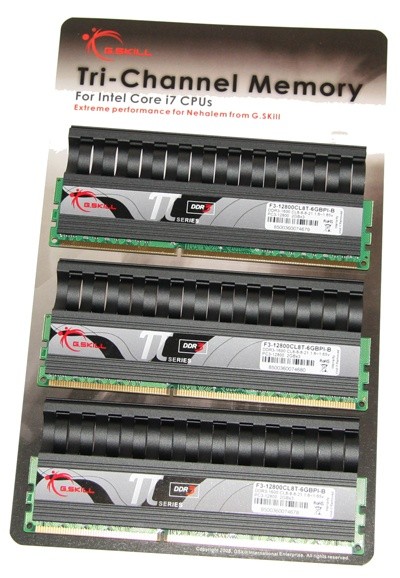 The rest of the package is taken up by the three 2GB modules; we can see exactly what they look like and we can also see the information on the module that tells us about the speed of the modules. We will have a closer look at that in a second.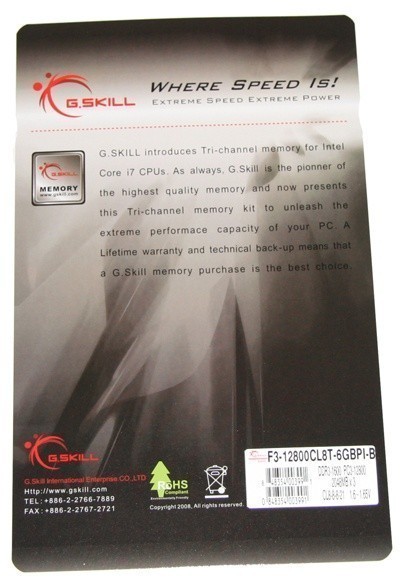 Turning the package over, we have once again the G.Skill logo and a bit of a run down about the kit. Towards the bottom we have the URL, contact details and a sticker that gives us a rundown on the main specifications.
The Modules
Pulling the modules out of the package, there isn't anything we haven't really seen already thanks to the fact you can see the modules when they're all packed up. Being a part of the PI series, we have the special heatsink that makes the modules look great.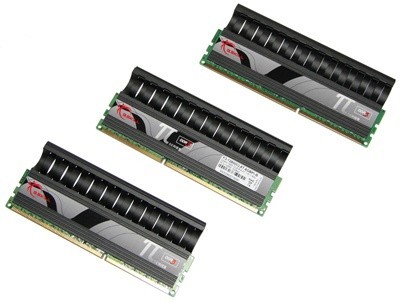 On one side of the modules we have the G.Skill logo along with the PI logo; the other side has the same but also a sticker that gives us a rundown on the speed, size, timings etc.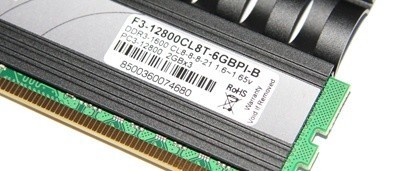 Having a closer look at the sticker, we can see that the modules are PC-12800 or 1600MHz, have the default timings of 8-8-8-21 and are rated to run at 1.6v - 1.65v. We can also see that the kit is 2GB x 3, giving us a grand total of 6GB of memory.
Overclocking
With such a good looking heatsink and a quite an impressive reputation it was going to be interesting to see what G.Skill was capable of in the overclocking department. Messing around with the timings a bit, we moved the modules to a 9-8-8-25 configuration.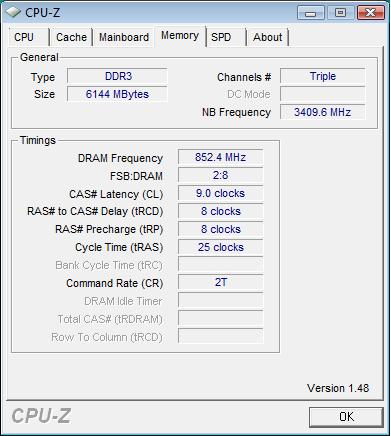 With the timings adjusted we started to increase the QPI which in turn let us increase the memory clock. After a quick sting at trying to find a sweet spot, we ended up at an impressive 852.4MHz or 1705MHz DDR, which equates to a nice 105MHz DDR on top of the default 1600MHz clock the modules come rated at.
Important Editor Note
: Our maximum overclocking result is the best result we managed with our limited time of testing the memory. Due to time constraints we weren't able to tweak the motherboard to the absolute maximum and find the highest possible FSB, as this could take days to find properly.
We do, however, spend at least a few hours overclocking every motherboard / memory to try and find the highest possible overclock in that time frame. You may or may not be able to overclock higher if you spend more time tweaking, or as new BIOS updates are released. "Burn-in" time might also come into play if you believe in that.
Test System Setup and wPrime
Test System SetupProcessor(s):
Intel i7 920 @ 3.2GHz (200MHz x 16)
Cooling:
Noctua NH-U12P (Supplied by
Noctua
)
Motherboard(s):
GIGABYTE EX58-UD5 (Supplied by
GIGABYTE
)
Motherboard(s):
GIGABYTE HD 4870 512MB (Supplied by
GIGABYTE
)
Hard Disk(s):
Western Digital 300GB Velicorapter (Supplied by
Western Digital
)
Operating System:
Windows XP Professional SP2, Windows Vista SP1 64-Bit
Drivers:
Catalyst 8.12
Today we'll have a look at the G.Skill 6GB kit at it's stock speeds as well as with the overclock we achieved (1705MHz) and at 1200MHz which equates to a 6x memory ratio with the CPU at 200MHz QPI.
wPrimeVersion and / or Patch Used:
1.62
Developer Homepage:
http://www.wprime.net/
Product Homepage:
http://www.wprime.net/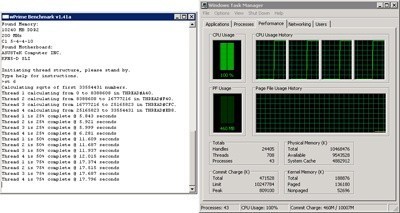 wPrime uses a recursive call of Newton's method for estimating functions, with f(x)=x2-k, where k is the number we're sqrting, until Sgn(f(x)/f'(x)) does not equal that of the previous iteration, starting with an estimation of k/2. It then uses an iterative calling of the estimation method a set amount of times to increase the accuracy of the results. It then confirms that n(k)2=k to ensure the calculation was correct. It repeats this for all numbers from 1 to the requested maximum.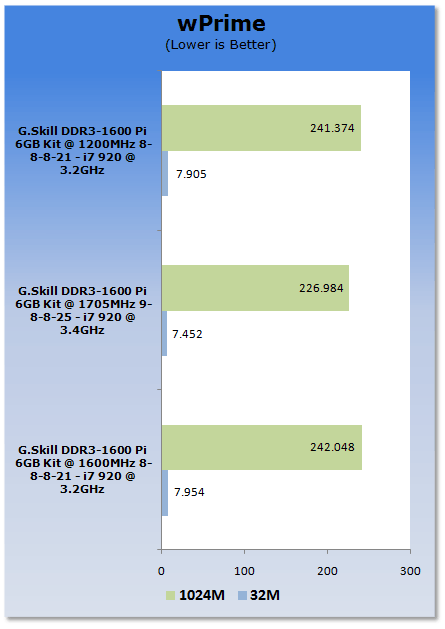 The only time we see much movement on wPrime is when we overclock the modules to 1705MHz. However, the boost in performance is probably more so from the extra 200MHz on the CPU rather than the extra MHz on the memory.
Benchmarks - Everest Ultimate Edition
EVERESTVersion and / or Patch Used:
Ultimate Edition
Developer Homepage:
http://www.lavalys.com/
Product Homepage:
http://www.lavalys.com/products/overview.php?pid=3&ps=UE&lang=en
Buy It Here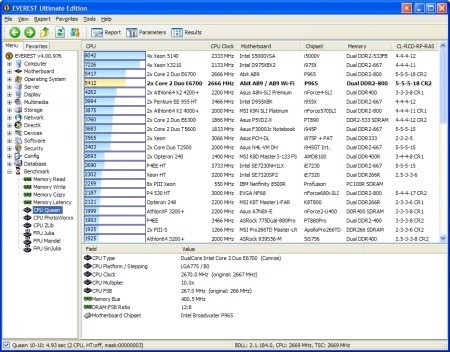 EVEREST Ultimate Edition is an industry leading system diagnostics and benchmarking solution for enthusiasts PC users, based on the award-winning EVEREST Technology. During system optimizations and tweaking it provides essential system and overclock information, advanced hardware monitoring and diagnostics capabilities to check the effects of the applied settings. CPU, FPU and memory benchmarks are available to measure the actual system performance and compare it to previous states or other systems. Furthermore, complete software, operating system and security information makes EVEREST Ultimate Edition a comprehensive system diagnostics tool that offers a total of 100 pages of information about your PC.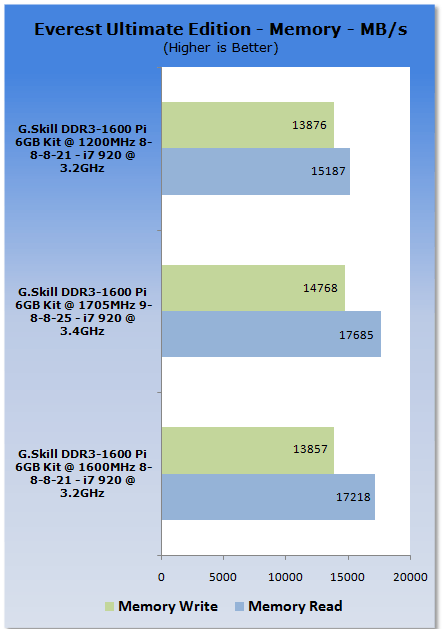 We can see moving to 1600MHz yields a nice performance increase. Moving higher again to 1705MHz brings us some serious bandwidth on offer from the Tri-Channel kit.
Benchmarks - SiSoft Sandra
SiSoft SandraVersion and / or Patch Used:
Professional Home
Developer Homepage:
http://www.sisoftware.co.uk
Product Homepage:
http://sisoftware.jaggedonline.com/index.php?location=home&a=TTA&lang=en
Buy It Here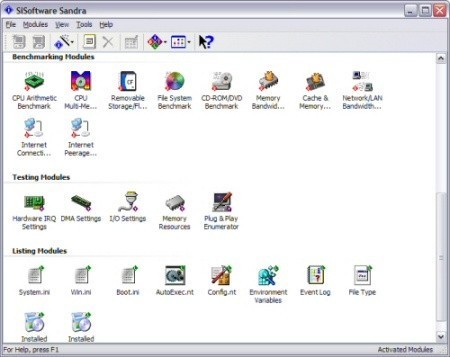 SiSoft Sandra (
S
ystem
AN
alyser,
D
iagnostic and
R
eporting
A
ssistant) is a synthetic Windows benchmark that features different tests used to evaluate different PC subsystems.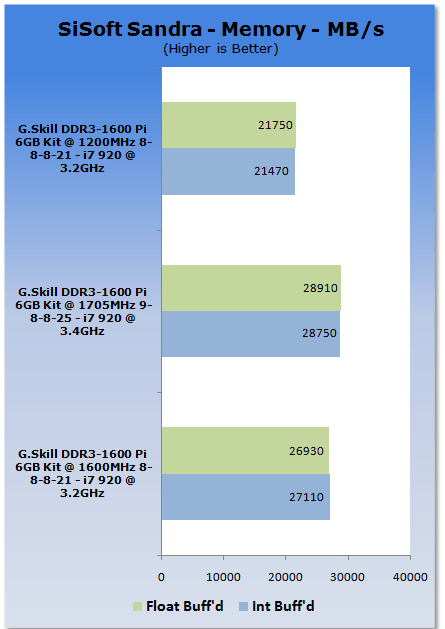 Again we see some excellent performance increases as we start moving the memory north. Good gains are seen from 1200MHz DDR to 1600MHz DDR, with some more decent gains seen at 1705MHz.
Benchmarks - Sciencemark
ScienceMark 2.0
ScienceMark 2.0 is a mathematical program designed to stress the memory subsystems of both desktop/workstation and server environments to determine the read/write latency as well as the overall memory bandwidth available between the CPU and the memory controller.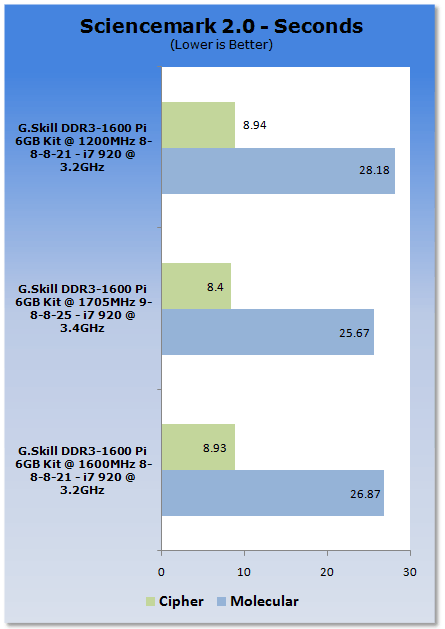 Moving to 1600MHz, we see performance is up. Moving to higher speeds yields a bit more of a performance increase once again.
Benchmarks - Far Cry 2
Far Cry 2Version and / or Patch Used:
1.01
Timedemo or Level Used:
Ranch Long
Developer Homepage:
http://www.ubi.com/
Product Homepage:
http://www.farcry2.com/
Buy It Here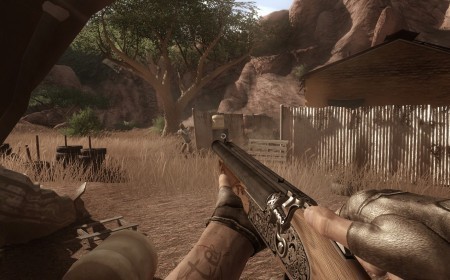 The Dunia Engine was built specifically for Far Cry 2 by the award-winning Ubisoft Montreal development team. It delivers the most realistic destructible environments, amazing special effects such as dynamic fire propagation and storm effects, real-time night-and-day cycle, dynamic music system, non-scripted enemy A.I. and so much more.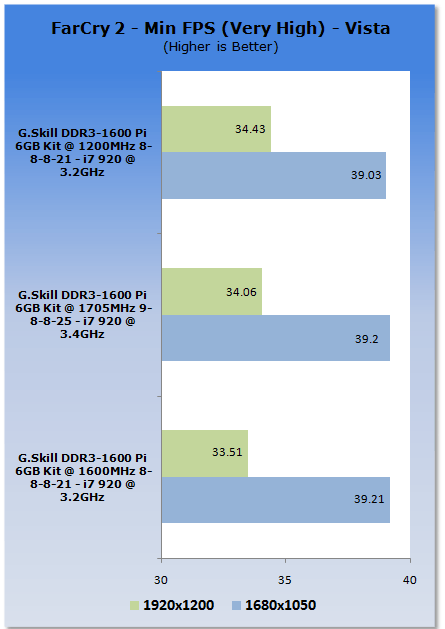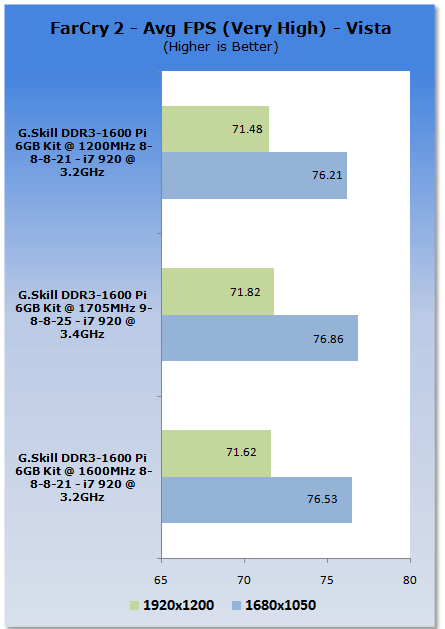 Across the board we can see no real difference in performance, be it at 1200MHz DDR and the CPU at 3.2GHz or running a much faster memory speed and 200MHz CPU bump.
Final Thoughts
There's no denying that in the synthetic world we see some serious performance from the G.Skill modules. But this is the same with all memory when we really start to pump up the MHz. When you get into the real world, though, checking out an intensive game like Far Cry 2 shows that the extra speed does very little for performance.
With that said, the G.Skill kit we have here today is very fast and also managed to overclock to a very impressive speed of over 1700MHz with only a little bit of time. If you really put some time into the modules we don't doubt for a second you will be able to see even more speed.
The G.Skill kit is actually one of the fastest kits to date we've tested and we don't doubt for a second that if you're looking for not only a 6GB kit that looks killer, but can perform as well, then the PI Black G.Skill DDR3 PC 12800 CL8 6GB kit is for you.
Overall we've got a great 6GB kit of memory here that isn't going to break the bank as much as some of the lower latency stuff on offer. The kit is a good all rounder that offers looks, performance and price.