ECS A780GM-A 780G Motherboard
Along with Phenom comes a new line of chipsets carrying full support. ECS has its first 780G board ready for the market.
Published Fri, Jun 6 2008 11:00 PM CDT
|
Updated Fri, Sep 18 2020 10:50 PM CDT
Introduction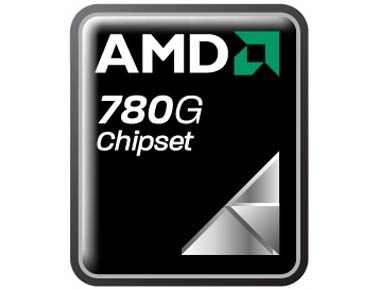 ECS has been one of the biggest OEM producers out there, previously aiming at the OEM and budget markets. As of the last two years, however, things are changing with overclocking features making their way in along with new design layouts. ECS has started to produce some rather impressive boards, and while not quite at the same level as GIGABYTE and ASUS, they are still right up there in contention.
AMD's progress of late has been rather slow. With Phenom being initially delayed due to poor clocking, and then being bitten by the TLB bug in its B2 stepping core, AMD's Phenom has been a late bloomer. Although it has now come out of its shell, it's still not able to kick Intel off the performance ladder. On the upside, its price makes it affordable for owning a quad core based CPU. Furthermore, there is now a platform to fully support it; AMD already has two chipsets out and NVIDIA has four in total.
Today we are testing out ECS' AMD 780G chipset variant that is designed to replace the 690G chipset which was very popular as a value option. How does ECS' 780G compare to the ASUS 780G we have already tested? Let's take a gander.
Specifications
Specifications of the ECS A780GM-ACPU
Supports AMD Phenom X4 AM2+
Supports AMD Phenom X3 AM2+
Supports AMD Athlon X2 AM2
Supports AMD Athlon FX AM2
Supports AMD Sempron AM2
Chipset
AMD 780G Chipset
AMD RS780G Northbridge
AMD SB700 Southbridge
PCI Express x4 Interconnect
System Memory
4 DDR2 SDRAM 240pin DIMM Sockets
Supports DDR2-533/667/800/1066MHz
64/128Bit Dual Channel
Supports up to 8GB Total Memory (4x 2GB)
Bus Frequency
200MHz Internal
800/1000/1800/2000MHz External
Hyper transport 3.0 Interconnect
Expansion Slots
1 PCI Express x16
2 PCI Express x1
3 PCI
Connectivity
1 Parallel ATA port supporting 2 IDE Drives
5 Serial ATA ports
1 Gigabit Ethernet Port
1 e.SATA port
Expansion Ports
1 PS2 Keyboard Port
1 PS2 Mouse Port
12 USB 2.0 Ports (6 rear accessible, 6 via expansion bracket)
6 Stereo Audio Ports
1 e.SATA Port
1 D-SUB VGA Port
1 HDMI Port
The Box and What's Inside
Package and Contents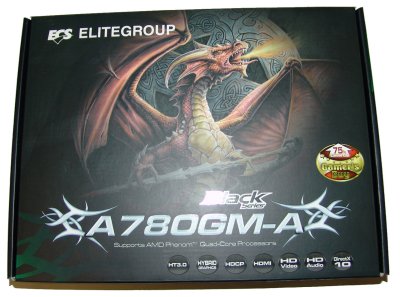 Beginning our review as we normally do, we start with the box and what it comes packed in. The ECS A780GM-A motherboard is part of the Black Series of boards from ECS; this means it comes in a new colour scheme box. On the front there is the company logo as well as the board model number, chipset and CPU support. There are no pictures of the board on the front, however.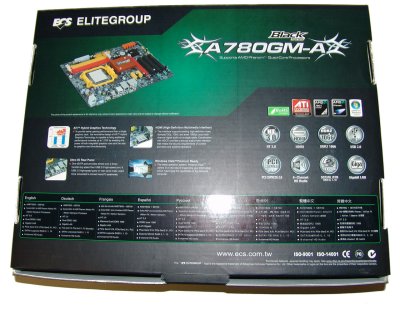 On the back of the box ECS has gone to the full troubles of adding a large colour photo of the board for your viewing pleasure. While being a more budget conscious producer by nature, ECS knows how to market and the colour photo is one of the biggest selling aids today. This gives ECS a full mark up in our eyes.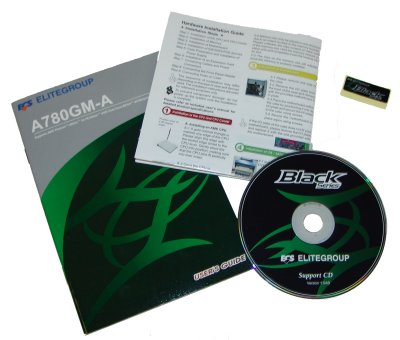 The documentation and software is just as important as the board itself; if you don't know what you're doing, or the locations for the headers, you're going to be involved in a lot of trial and error. The User Manual supplied is rather thin, but does contain all the setup information on the board that you're going to need, this including some basics on the BIOS. A quick install sheet is included if you're the type to get straight into it, giving you header placement info along with the correct pinouts for the front panel connector. The CD included has the Windows XP and Vista Drivers needed along with some software to help get your system up and going.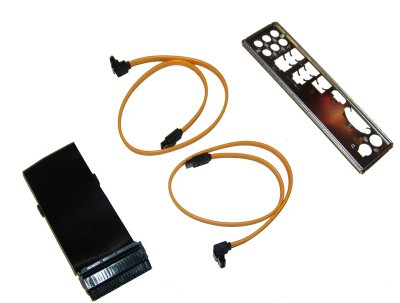 As me move to the cables and additional accessories, we get a very light load here. A single IDE cable with two drive support makes up the parallel cables; no FDD cables are included. As for our SATA options, two out of five supported cables are included; this will be enough to get a single HDD and SATA ATAPI drive going, but if you're going to run a RAID setup then you'll need more cables.
The Motherboard
The Board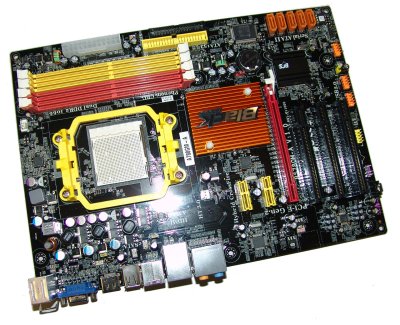 Moving along, it's time to take a look at the board itself. ECS has gone with a black PCB with light colour options on its expansion slots; quite attractive indeed. The board is made up on a 24x30cm 6-layer ATX PCB with a distinct yellow and red expansion colour scheme. The four memory slots come coloured with two yellow slots for Channel 1 and two red slots for Channel 2. The 24-pin power connector along with a black FDD connector and yellow IDE connector are located behind the four memory slots on the right hand edge of the board at the midway point. The 4-pin aux power connector is placed to the upper left of the CPU retention bracket, just a bit back from the PS/2 rear I/O towers. This does keep the cables enough of a distance away from the CPU to prevent any air flow restrictions.
The five SATA ports that are controlled by the SB700 Southbridge are located on the bottom right of the board, one below the next in a line. While you may be asking where the sixth SATA ports is, since SB700 has six SATA channels, the last one has been routed to an eSATA port on the rear I/O.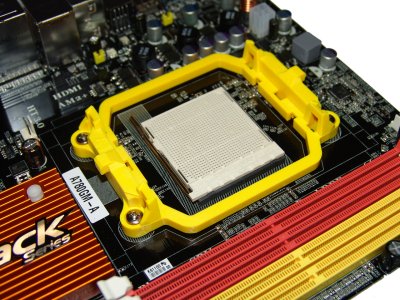 The CPU area is extremely clean of high-rise components. Thanks to AMD's retention mechanism, this keeps a lot of components clear of the CPU, allowing for large heatsinks to be installed. Our OCZ Vanquisher multi-purpose CPU cooler managed to fit on without any problems; easy and quick. For the voltage supply, a 3-phase system is used. However, ECS hasn't swapped over to solid state components unlike ASUS or GIGABYTE, so it's still using the older chokes and electrolyte capacitors. Hopefully ECS will soon make the switch.

Thanks to the 780G's integrated GPU, ECS has taken advantage of this by placing a D-Sub VGA port on the back along with a HDMI port for high definition video output to any HDMI compatible device. There is, however, no DVI port for LCDs with the usual DVI interface; this is a bit disappointing. However, this can be resolved by using a HDMI to DVI adapter. The inclusion of a single eSATA port gives you the option for high speed external storage; this port is routed to channel 6 of the SB700's SATA controller. If you want, you can have the drive in a RAID array with the internal drives, however, this is not really a good idea if you're going to use it for storage and swapping between PCs. The lack of FireWire onboard is a bit disappointing as quite a few devices like iPods and DV cameras use this interface. If you want it, you're going to need to get a separate controller card.
Moving along to the expansion slots, ECS has colour coded them depending on their function. While the 780G does have an integrated GPU, it also has support for discrete graphics as well as Hybrid Graphics. On the 780G Northbridge it has 26 PCI Express lanes with 2.0 support. 16 of them are routed to the red PCI Express x16 slot for a dedicated graphics card, while four of them are routed for connection between the 780G and SB700.
With 20 lanes down, that leaves six lanes left; two of them are routed off to the yellow PCI Express x1 slots on the board, leaving room for the Gigabit PCI-E LAN controller that is supplied. Lastly on the list there are three PCI slots, SB700 supports six PCI master devices so you're safe to use any PCI based controller in black slots.
BIOS and Overclocking
BIOS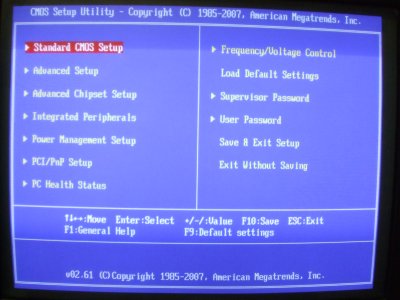 ECS has been one of the biggest users of AMI Megatrends' BIOS. From its look, there is very little difference in appearance compared to the Award 6 Modular. There are very little overclocking options, but the options that are there are under the Frequency/Voltage Control menu.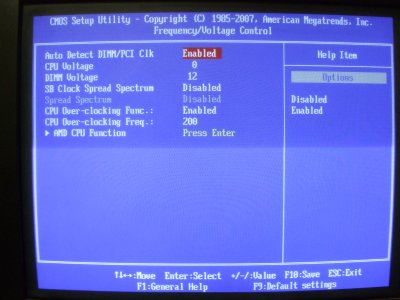 Buses
CPU Over-clocking Function: 200MHz to 400MHz in 1MHz increments
Voltages
CPU Voltage: +0 to +253mV in various increments
Overclocking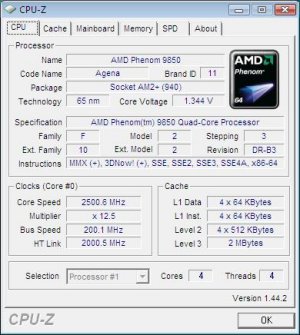 Unfortunately, without any real voltage adjustments or HT link dividers we didn't get past 208MHz FSB; so this board is not aimed at overclockers.
Important Editor Note: Our maximum overclocking result is the best result we managed in our limited time of testing the motherboard. Due to time constraints we weren't able to tweak the motherboard to the absolute maximum and find the highest possible FSB, as this could take days to find properly. We do however spend at least a few hours overclocking every motherboard to try and find the highest possible overclock in that time frame. You may or may not be able to overclock higher if you spend more time tweaking, or as new BIOS updates are released. "Burn-in" time might also come into play if you believe in that.
Test System Setup and Memory Performance
Test System
Processor
: AMD Phenom X4 9850 (Supplied by
AMD
)
Memory
: 2x 1GB DDR2-1186 Geil (Supplied by
Geil
)
Hard Disk
: 500GB Seagate 7200.9 (Supplied by
Seagate Australia
)
Graphics Card
: MSI GeForce 8800GTS 640MB (Supplied by
MSI
)
Cooling
: GIGABYTE 3D Galaxy II (Supplied by
GIGABYTE
)
Operating System
: Microsoft Windows Vista SP1
Drivers
: ATI Catalyst 8.4, Forceware 169.21
Today we tested the ECS A780GM-A motherboard against the ASUS M3A32-MVP Deluxe as well as the ASUS M3A78-EMH HDMI at stock speeds. We used the 1066MHz memory divider since all three boards are capable of this due to their HT3 link.
EVEREST Ultimate EditionVersion and / or Patch Used:
2006
Developer Homepage:
http://www.lavalys.com
Product Homepage:
http://www.lavalys.com
Buy It Here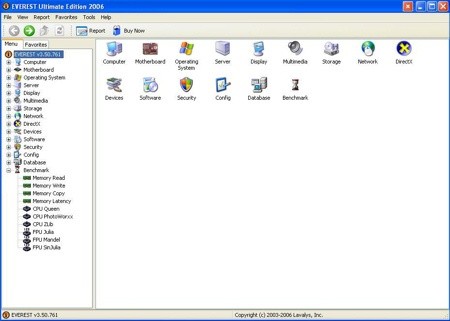 EVEREST Ultimate Edition is an industry leading system diagnostics and benchmarking solution for enthusiasts PC users, based on the award-winning EVEREST Technology. During system optimizations and tweaking it provides essential system and overclock information, advanced hardware monitoring and diagnostics capabilities to check the effects of the applied settings. CPU, FPU and memory benchmarks are available to measure the actual system performance and compare it to previous states or other systems.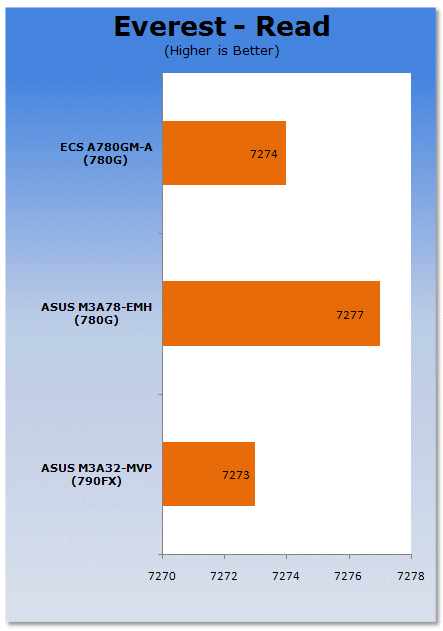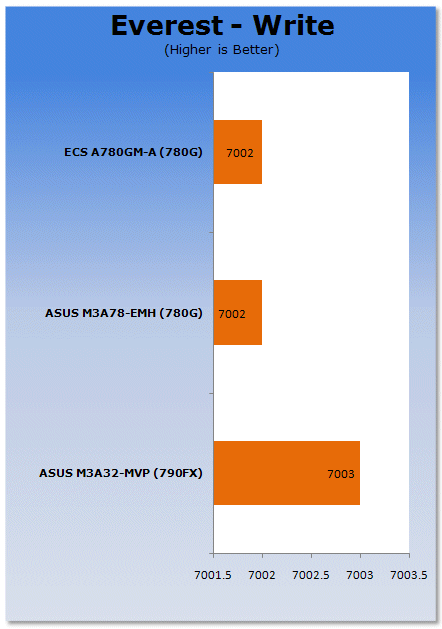 Due to the memory controller being based on the CPU itself, the different chipset doesn't show any difference.
Benchmarks - PCMark Vantage
PCMark VantageVersion and / or Patch Used:
x
Developer Homepage:
http://www.futuremark.com
Product Homepage:
http://www.futuremark.com/benchmarks/pcmark-vantage//
Buy It Here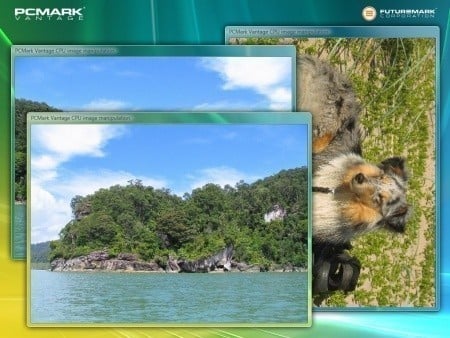 PCMark Vantage is the first objective hardware performance benchmark for PCs running 32 and 64 bit versions of Microsoft Windows Vista. PCMark Vantage is perfectly suited for benchmarking any type of Microsoft Windows Vista PC from multimedia home entertainment systems and laptops to dedicated workstations and high-end gaming rigs. Regardless of whether the benchmarker is an artist or an IT Professional, PCMark Vantage shows the user where their system soars or falls flat, and how to get the most performance possible out of their hardware. PCMark Vantage is easy enough for even the most casual enthusiast to use yet supports in-depth, professional industry grade testing.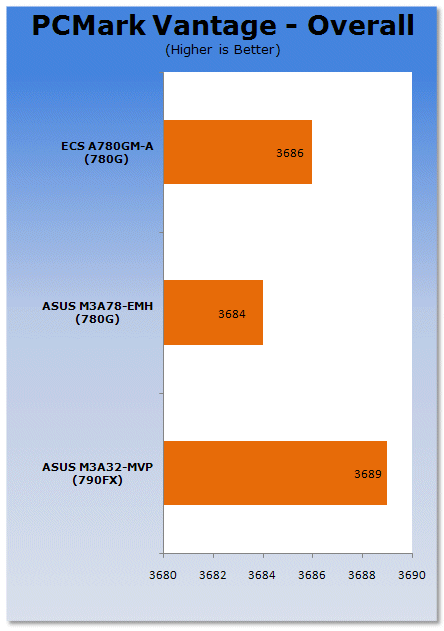 Between the 780G and 790 chipset there is no discernable difference in performance, only the features differ.
Benchmarks - SYSmark 2007 Preview
SYSmark 2007Version and / or Patch Used:
1.03
Developer Homepage:
http://www.bapco.com/
Product Homepage:
http://www.bapco.com/products/sysmark2007preview/>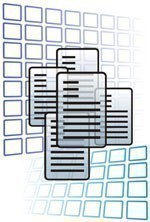 SYSmark 2007 Preview is the latest version of the premier performance metric that measures and compares PC performance based on real world applications.
SYSmark 2007 Preview extends the SYSmark family, which has been widely accepted by IT Managers, PC OEMs, press and analysts worldwide to support Windows Vista.
SYSmark 2007 Preview allows users to directly compare platforms based on Windows Vista to those based on Windows XP Professional and Home.
The new release also incorporates numerous new features and enhancements such as an improved GUI allowing streamlined start-up and run along with a heads-up-display (HUD) and automated error reporting.
SYSmark 2007 Preview is an application-based benchmark that reflects usage patterns of business users in the areas of Video creation, E-learning, 3D Modeling and Office Productivity. This new release includes a robust and refreshed set of applications.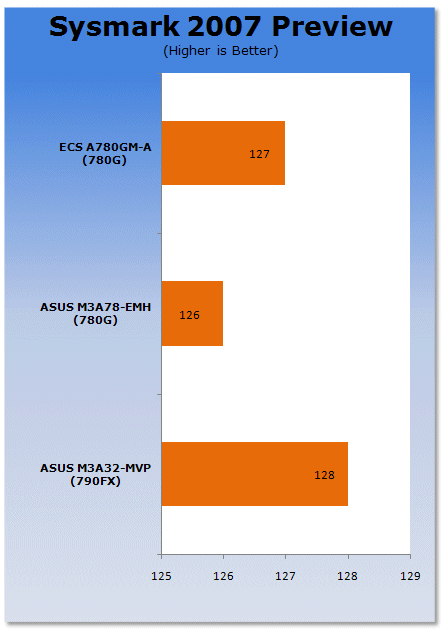 Again we have no differences between the three setups.
Benchmarks - Adobe Premiere Elements 3.0
Adobe Premiere Elements 3.0Version and / or Patch Used:
3.0
Developer Homepage:
http://www.adobe.com
Product Homepage:
http://www.adobe.com/products/premiereel/
Buy It Here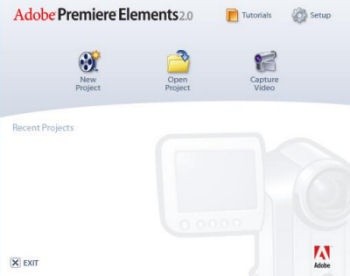 Our test with Adobe Premiere Elements 3.0 is performed with a raw two hour AVI file. It is then compressed into DivX format using the latest version codec. We measure the time it takes to encode and then record CPU usage.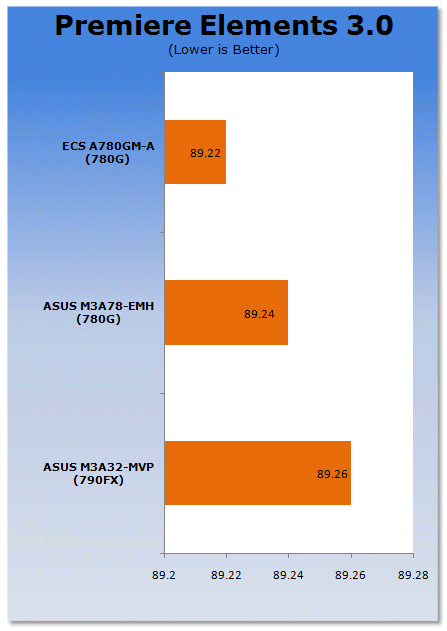 Premiere Elements shows less than 5 seconds between the three platforms. There's nothing really to discern a winner here.
Benchmarks - HDD Performance
HD TachVersion and / or Patch Used:
3.0.1.0
Developer Homepage:
http://www.simplisoftware.com
Product Homepage:
http://www.simplisoftware.com/Public/index.php?request=HdTach
Buy It Here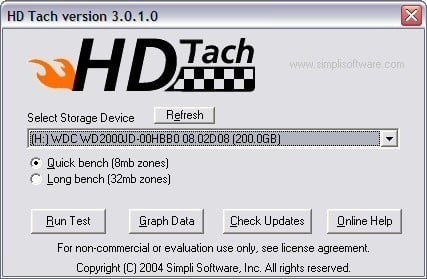 HD Tach has been around for a long time and is excellent when it comes to testing hard drive performance. It is also a very handy program when it comes to testing the controller used on particular motherboards. Tests such as Read, CPU Utilization and Burst are available at a click of the button and give you a good idea of how the hard drive can perform from system to system.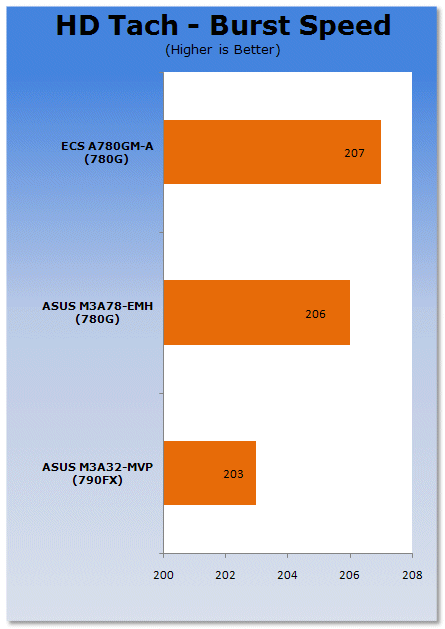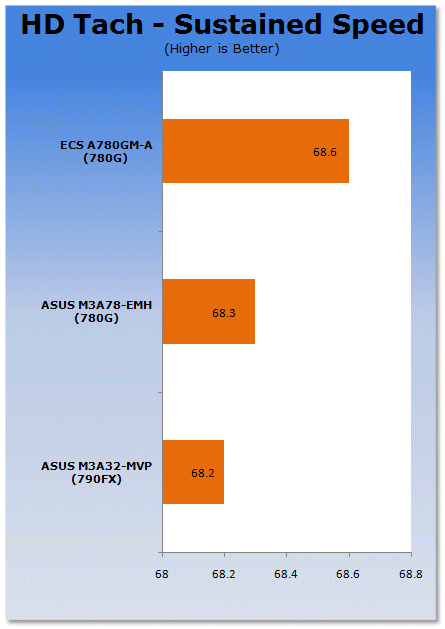 Here the two 780G based boards manage to get a bit ahead thanks to using SB700 over the aging SB600 on the 790FX chipset.
Benchmarks - 3DMark06
3DMark06Version and / or Patch Used:
1.1.0
Developer Homepage:
http://www.futuremark.com
Product Homepage:
http://www.futuremark.com/products/3dmark06/
Buy It Here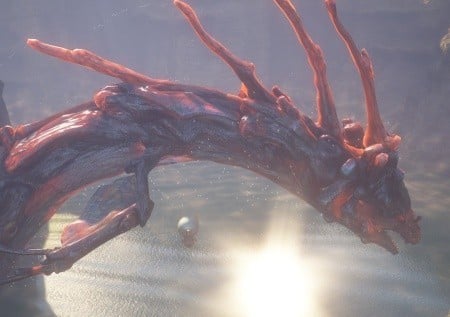 3DMark06 is the very latest version of the "Gamers Benchmark" from FutureMark. The newest version of 3DMark expands on the tests in 3DMark05 by adding graphical effects using Shader Model 3.0 and HDR (High Dynamic Range lighting) which will push even the best DX9 graphics cards to the extremes.
3DMark06 also focuses on not just the GPU but the CPU using the AGEIA PhysX software physics library to effectively test single and Dual Core processors.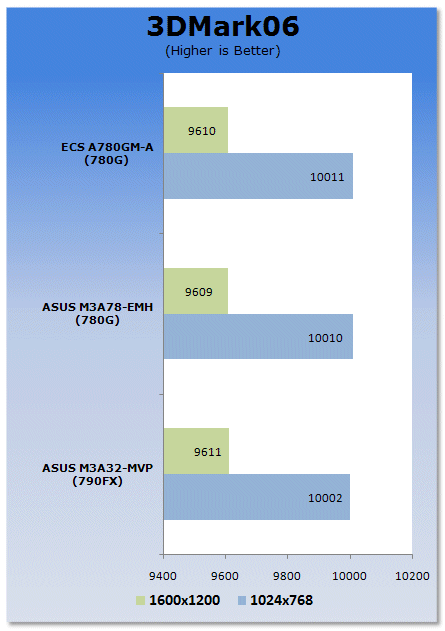 Moving into 3Dmark06, we don't see any great difference between the three setups.
Benchmarks - Prey
PreyVersion and / or Patch Used:
1.2
Timedemo or Level Used:
Hardware OC Demo
Developer Homepage:
http://www.humanhead.com
Product Homepage:
http://www.prey.com
Buy It Here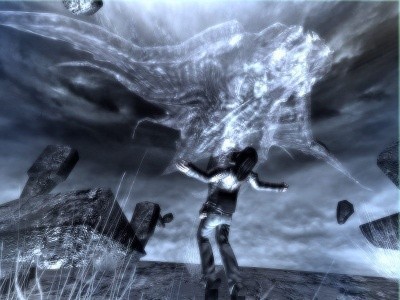 Prey is one of the newest games to be added to our benchmark line-up. It is based off the Doom 3 engine and offers stunning graphics passing what we've seen in Quake 4 and does put quite a lot of strain on our test systems.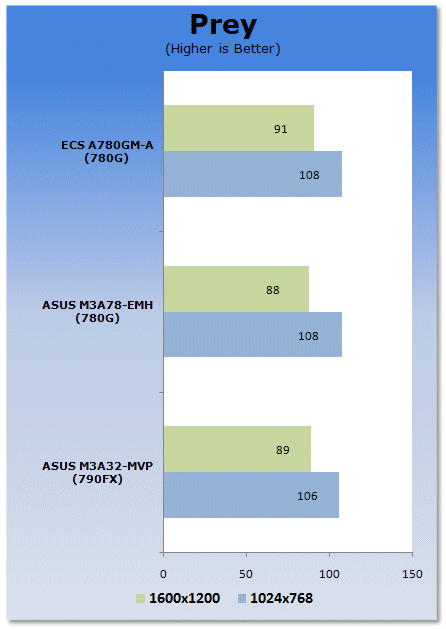 Prey shows the same results as 3DMark06.
Benchmarks - Battlefield 2142
Battlefield 2142Version and / or Patch Used:
1.25
Timedemo or Level Used:
Custom Timedemo
Developer Homepage:
http://www.dice.se/
Product Homepage:
http://www.battlefield.ea.com/battlefield/bf2142/
Buy It Here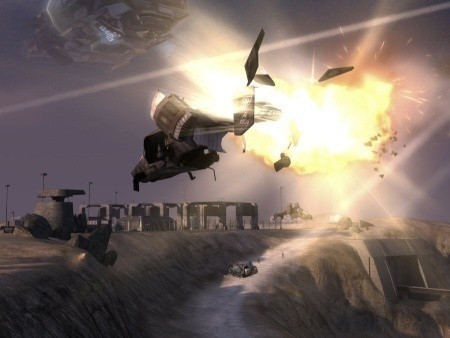 In Battlefield 2142, players choose to fight for one of two military superpowers - the European Union or the newly formed Pan Asian Coalition -in an epic battle for survival.
Armed with a devastating arsenal of hi-tech weaponry, including assault rifles, cloaking devices and sentry guns, players will also take control of the most lethal vehicles known to man. Massive Battle Walkers wage fierce combat on the ground, while futuristic aircraft rule the skies. When taking on this futuristic armor players will need to use their wits and an arsenal of new hi-tech countermeasures like EMP grenades and smart mines to level the playing field
Putting more stress on the system and we still see no discernable winner.
Benchmarks - Far Cry
Far CryVersion and / or Patch Used:
1.3
Timedemo or Level Used:
Benchemall Default Demo(
download here
)
Developer Homepage:
http://www.crytek.com
Product Homepage:
http://www.farcrygame.com
Buy It Here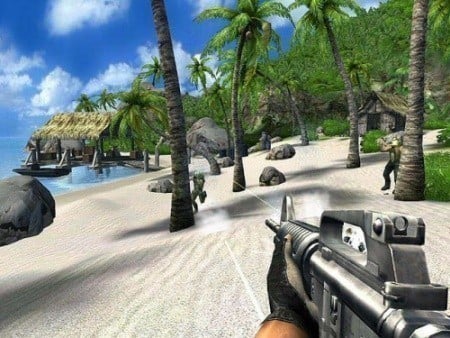 While Far Cry is now one of our older benchmarking games, it is still able to put pressure on most computers systems as it is able to utilize all parts of the system. Utilizing PS2.0 technology with the latest versions supporting Shader Model 3.0 with DX9c and offering an exceptional visual experience, there is no denying that even some of the faster graphics cards get a bit of a workout.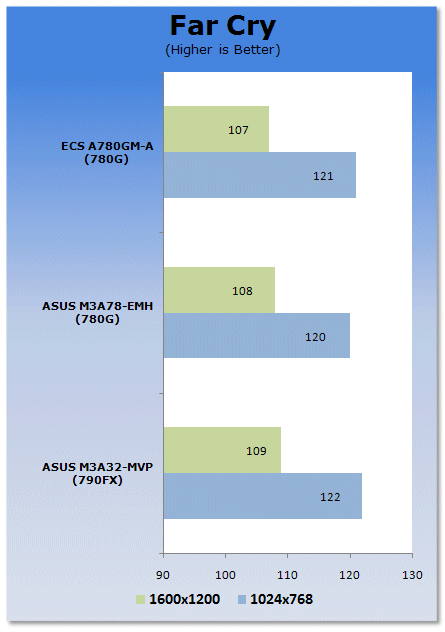 In our last gaming test we see very little in the way of a winner here. All three platforms are competitive.
Power Consumption Tests
Power Consumption
We are now able to find out what kind of power is being used by our test system and the associated graphics cards installed. Keep in mind; it tests the complete system (minus LCD monitor, which is plugged directly into an AC wall socket).
There are a few important notes to remember though; while our maximum power is taken in 3DMark06 at the same exact point, we have seen in particular tests the power being drawn as much as 10% more. We test at the exact same stage every time; therefore tests should be very consistent and accurate.
The other thing to remember is that our test system is bare minimum - only a 7,200RPM SATA-II single hard drive is used without CD-ROM or many cooling fans.
So while the system might draw 400 watts in our test system, placing it into your own PC with a number of other items, the draw is going to be higher.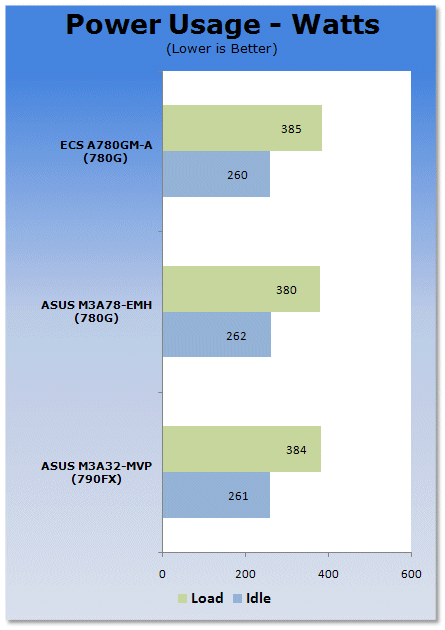 Power usage is equal across the board.
Final Thoughts
AMD's Phenom platform in its current state is definitely not going to push Intel off any performance crown, not until AMD is able to increase its clock speeds from its current stand point of 2.5GHz. While it's not a monster performer, it's a definite choice for a power conscious gamer who just wants a good all round system without burning a hole in their wallet.
So far the boards for the Phenom range are starting to finally emerge, and ECS has done a fantastic job on its 780G installment. It is fast, supports all the Phenom processors and has a reasonable array of features.
However, there are a few issues we have. First off, the lack of BIOS overclocking rules it out for hardcore users, or even the average tweaker. There are no dividers to control the CPU FID or the Hyper Transport link speeds, making it virtually impossible to get any real speed out of the system. Next is the feature set; missing FireWire means that if you have any FireWire devices (I know I have at least three) you're going to have to get a separate controller. This should be a standard feature on every digital home board these days.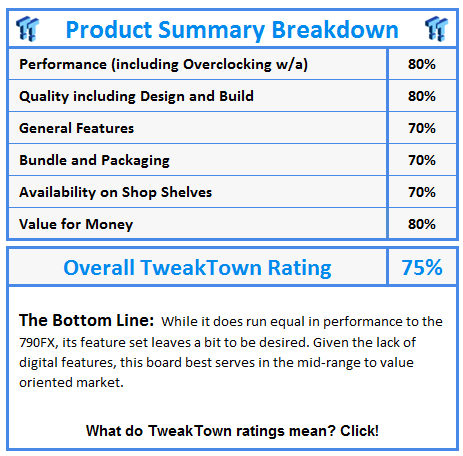 PRICING: You can find products similar to this one for sale below.
United States: Find other tech and computer products like this over at Amazon.com
United Kingdom: Find other tech and computer products like this over at Amazon.co.uk
Australia: Find other tech and computer products like this over at Amazon.com.au
Canada: Find other tech and computer products like this over at Amazon.ca
Deutschland: Finde andere Technik- und Computerprodukte wie dieses auf Amazon.de
We openly invite the companies who provide us with review samples / who are mentioned or discussed to express their opinion. If any company representative wishes to respond, we will publish the response here. Please contact us if you wish to respond.