Rush Hour 3 HD Movie Review
"I will never know what it's like to be an American, never know what it feels like to kill with no reason."
Published Sun, Mar 23 2008 11:00 PM CDT
|
Updated Fri, Sep 18 2020 10:50 PM CDT
Rating:

89%
Producer / Publisher:

none
The
Rush Hour
franchise has never been high art. It's always been extremely tongue in cheek stuff, so it's no surprise that this film can't and shouldn't be taken seriously, not in the least. I'm quite sure that this point was lost on most critics, and maybe even the audience in general. It's a shame because
Rush Hour 3
, in the vain of its predecessors, is a lot of fun. It's at times extremely funny, and the action runs at a quick pace so you don't have time to stop and analyze the silliness.
Rush Hour 3
brings the crime fighting duo of Inspector Lee (Jackie Chan) and Detective Carter (Chris Tucker) back together again. Lee has been assigned to protect the Japanese Ambassador for his speech against the Triads at the United Nations. After the Ambassador is shot by a sniper, Lee takes chase and corners the villain whom is revealed to hold a secret, which necessitates a journey to France to stop the progress of the Triads.
Of course, the story is merely the backbone for joke after joke, and it's when you look at it this way, the film is quite a success. The films lack of physicality can be directly attributed to an aging Chan, but there is still enough here that it isn't completely missing. Fans of the first two should definitely take a look at this latest installment, while others who didn't like it before definitely won't have their minds changed by this.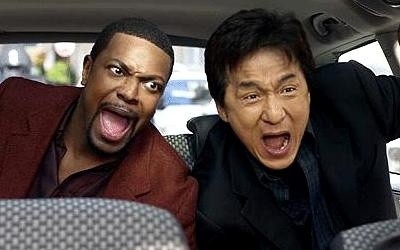 Video
Coming directly from my review of
Across The Universe
, here we have another film which is less than a year old and comes to Blu-ray, both with high expectations and their masters in perfect shape.
Director Brett Ratner favours a colour palette and presentation which certainly lends itself to a high definition presentation, and doesn't suffer from being seen in a smaller home theater environment. This kind of movie is what Blu-ray excels at.
Similar to my experience with
Across The Universe
, I have very little to complain about. In fact, I have no meaningful complaints at all.
Rush Hour 3
wasn't filmed in digital, but by the crispness, clarity and 'pop' of the image, you would certainly think it was.
I hesitate to suggest that this early in the formats life, we are already seeing the technical limits of what the format can provide. But I also can't imagine a presentation looking much better than this. Top marks, Roadshow!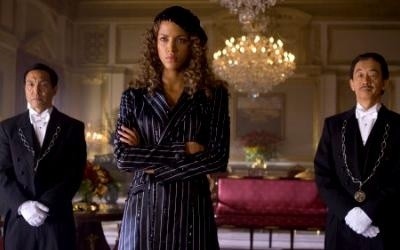 Audio
Roadshow have gone all out and presented us with only one track, but it's a good one; DTS HD Master Audio (24-bit) in full 7.1 sound. Unfortunately, both of my Blu-ray players fail to playback the full sonic quality of this mix, just a down-mix in standard DTS 5.1. PlayStation 3 owners are rumored to be receiving a console update which will solve this problem. But for now, what we have is very nice.
For a movie heavily reliant on dialogue, I didn't struggle with the vocal channel, even though the film is mixed as an all out action film, with surrounds constantly engaging to support directional sound effects, and pumping up the theatrical score where appropriate.
The subwoofer channel is used aggressively to underscore almost every element of the sound, and kicks into gear during the multiple gunshots and explosions.
Again, there is nothing really to complain about here, and a fitting partner to the stellar video quality.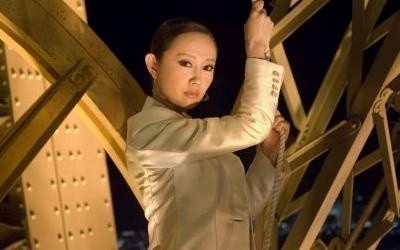 Extras
One of the first Australian 2 disc Blu-ray sets; I think after getting through this section, you will understand why. Additionally, all extras are presented in HD. Lets jump in.
First up we have an
audio commentary
by Director Brett Ratner and Screenwriter Jeff Nathanson. This can be viewed in two ways; as a standard, audio only commentary, and as a picture in picture video commentary track, which is basically both speakers being videotaped and presented in a small window box. This feature does not utilize Blu-ray profile 1.1, but cheats by being a separate encode of the film. To be honest, you will have to be a fairly die hard
Rush Hour
fan to get through either of these presentations, but if you do, you will undoubtedly learn more than you probably felt you needed to know about the film.
Next up is the main meat of the extras; a 94 minute
'Making Rush Hour 3' documentary
. This is most definitely one of those film school in a box type documentaries, going through every element of the films production from writing to filming to post production. It's fairly informative, but again, you are certainly going to have to enjoy the film to get through this.
As an aside to the main documentary is the 62 minute
"Le Rush Hour Trois" Production Diary
. I'm guessing it's called a 'Production Diary' so they can string together assorted, unrelated clips with little to no structure. I suspect this was the off cuts to the aforementioned documentary.
Then we have a collection of
Deleted Scenes
. I suspect these got cut at the last minute because they are in perfect shape, in full HD, and with complete DTS sound. Optional commentary is also offered.
Even though there is an outtakes reel at the end of the film over the credits, we have another
Outtakes
collection here. These simply aren't as good as used in the film, unfortunately, but here they are nonetheless.
Visual Effects Reel
is a deconstruction of the visual effects of the film, from concept, to wireframe CG to final composite. Unfortunately it showed a little too much, which some I assumed was filmed for real prior to watching this.
And finally we have the
Theatrical Trailer
.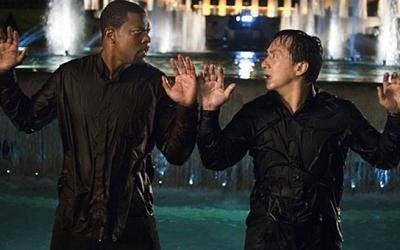 Overall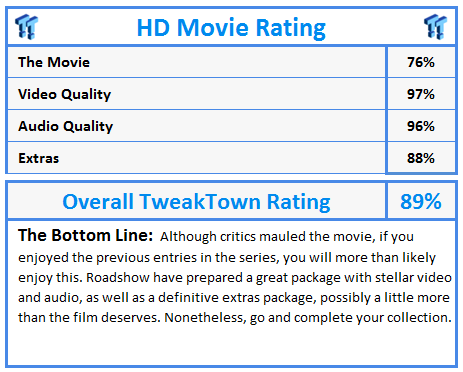 Review Equipment Used:
Display
: Sony KDL52X3100 LCD (1080p resolution/ 24p playback)
Player
: Sony BDP-S500 Blu-ray, PlayStation 3, Toshiba HD-XE1 HD-DVD
Sound
: Sony STR-DA5300 Receiver (7.1 configuration), Sony SSX70ED front speakers (x2), Sony SSCNX70ED center speaker, Sony SSFCR7000 surround speakers (x4)
PRICING: You can find products similar to this one for sale below.
United States: Find other tech and computer products like this over at Amazon.com
United Kingdom: Find other tech and computer products like this over at Amazon.co.uk
Australia: Find other tech and computer products like this over at Amazon.com.au
Canada: Find other tech and computer products like this over at Amazon.ca
Deutschland: Finde andere Technik- und Computerprodukte wie dieses auf Amazon.de
We openly invite the companies who provide us with review samples / who are mentioned or discussed to express their opinion. If any company representative wishes to respond, we will publish the response here. Please contact us if you wish to respond.