HTC Touch Windows Mobile 6 Smartphone
HTC's Touch series of Smartphones have gained much attention since their debut. We see if they're worthy of it today.
Published Mon, Dec 3 2007 11:00 PM CST
|
Updated Fri, Sep 18 2020 10:50 PM CDT
Introduction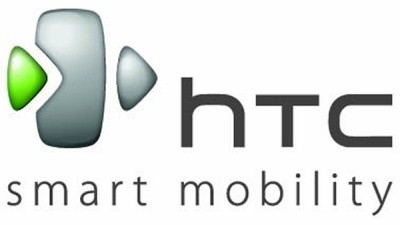 High Tech Computer Corporation (HTC) was founded in 1997. They are a Taiwanese based company which according to their website designs, manufactures and (only recently) markets innovative, feature-rich Smartphone and PDA Phone devices. We managed to get our hands on a somewhat older product which launched earlier this year (June 5, 2007 to be exact), this called the HTC Touch featuring; yes you guessed it, a touch screen interface.
It has been seen around the world as an iPhone pretender, but quite frankly I don't think that's the case at all. The HTC Touch most likely began as a concept around about the time Sony Ericsson launched their P910i Smartphone with a similar touch screen interface way back in 2005. Like many things in the technology world, the perfect product usually takes several generations (don't tell Apple Inc.), however the HTC Touch has quite impressed me even if it is the first in this genre for HTC.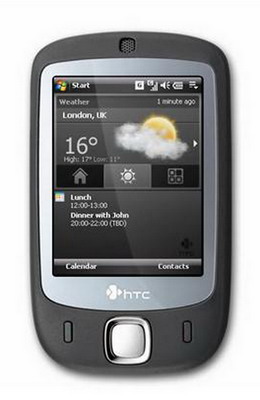 Specifications
Specifications from the HTC Website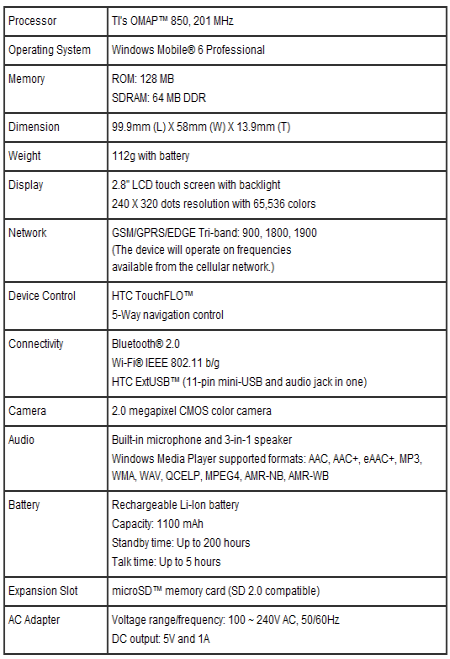 These specs give a rather limited view of what in my mind is a quite innovative and enjoyable product. Let's take a closer look at these features and introduce you to some of the unique expressions of technology to be found with this multimedia/PDA cell phone.
The Package & Features
The package and bundle
Below is a list of some of the physical specifications and key features of the HTC Touch.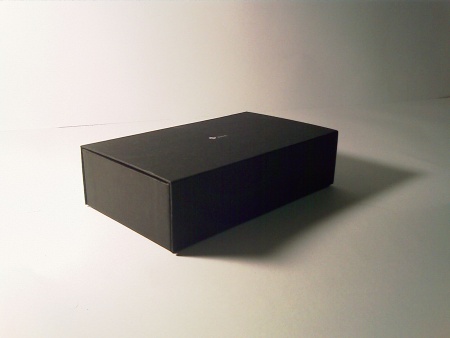 HTC's Touch phone comes in a nice, professional looking box with a simple logo display; ample specs are also listed on the sides of the box. Once you open it up you will see the phone nestled between two speaker buds all dressed in protective foam. The immediate impression is one of quality and craftsmanship. Opening things further and spreading everything around, you should find the following: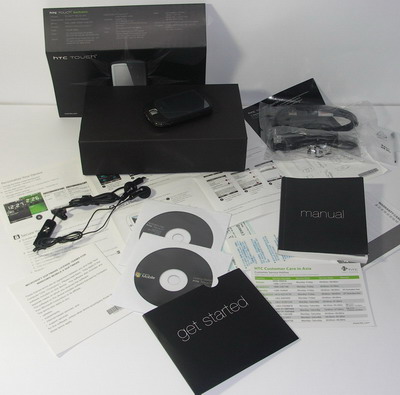 The HTC Touch Phone
MicroSD Card (1GB)
Battery
AC Adapter
USB Sync Cable
USB Stereo Headset
Read Me First Brochure
User Manual (196 page)
Neoprene Type Protective Pouch
Getting Started CD
Application CD (Make sure your have Adobe Flash 8 or higher installed on your PC in order for the CD auto installation procedure to work correctly).
In addition there is the Warranty card and a handy list of regional help centres for any troubles you might come across.
The dimensions are roughly 10cm in length, 6cm across and 1.5cm thick; what this translates to is a rather portable package when compared to other phones with similar specs. If you include the battery, the HTC Touch weight sits at around 112 grams.
Internal memory storage size is a modest 128 MB of ROM, with 64 MB DDR SDRAM. The 1GB MicroSD storage card is an absolute must, and I can't help but feel the ROM and SDRAM should be more. You can see in the picture below the entrance slot for the Subscriber Identity Module (better known as the SIM card) and also the MicroSD card. You have to remove the chrome skirting which is clipped into place to cover them up. I like this feature because you don't have to take the battery out to access either the SIM or the MicroSD card.

The Features - Cont.
The Features - Continued
The 2.8" LCD touch screen with backlight has a 240x320 dot resolution, displaying 65,536 colours.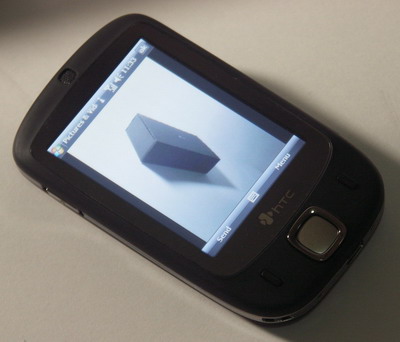 The battery is a Rechargeable Li-Ion battery with a capacity of 1100mAh, giving a standby time of up to 200 hours. The rated talk time is up to 5 hours.
The 2 megapixel CMOS camera has a fixed focus lens with a 2x magnification option. The response time was a little slow, which is most likely due to the limited SD memory available and the sometimes slow to respond 200MHz processor. Basically, the Touch does not excel in terms of quality in this arena, but I took a few sample pictures so you can judge for yourself.
Picture taken with HTC Touch 1x magnification :-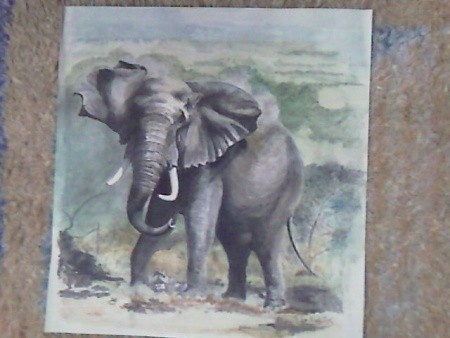 Picture taken with HTC Touch 2x magnification :-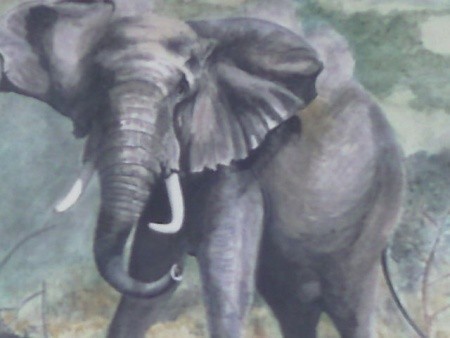 The picture is of a watercolor painting, so it is supposed to look washed out. I think the camera didn't do the picture justice and the subtle hues are not reflected clearly, making the painting blend too much and infusing a dilemma of overexposure when translated back to the CMOS chip inside the camera.
Even after adjusting the white balance the hues are still washed out. It also doesn't have a flash function. Of course, the camera is an extra feature for what is supposed to be a PDA touch screen phone, so I would say it performs well within reason.
My next test was a little more complicated. I tuned into Youtube and selected a well known clip by Joseph the Beatbox who won the Nouvelle Star 2007 held earlier this year in France. The resultant clip from the HTC phone was then loaded back up onto Youtube so that we could embed the clip here for your viewing pleasure.
The idea was to show you the film clip capabilities of the HTC Touch. I did the upload with the phone's built in GMS/GPRS browsing capability; more on that shortly though. Now, you should focus mainly on how well the audio and digital clip capabilities are, simply click on the embedded film below. I wasn't overly impressed myself.
General Usage
General Usage of the HTC Touch
The look and feel of this phone is hard to quantify, and no matter how many pictures you look at of this phone the true look (as every kid knows when they go to a toy store) is to actually feel what you are looking at, in this case "Touch" is the operative word; once you touch it there is no going back. The rounded curves and sleek style immediately impress. The ultra thin structure packs an enormous punch, and the almost soft rubberized texture just seems to make it fit snugly in your hand. The screen itself has a special protective covering which supposedly recognizes both finger touches and stylus touches. The protective layer means you have to be quite forceful in your approach when touching the screen; but relax, because it was designed like that.
The OS is Windows Mobile 6 Professional and so the phone does what almost any other phone with this software can do, and with an emphasis for people on the move. The suites included are Windows Live, Windows Explorer and the option to use IM through Windows Live Messenger. The phone uses Push e-mail technology, and of course has online access through Tri-band features as mentioned before; these include GMS, GPRS, and EDGE. You can access the net via Wi-Fi, or use Bluetooth 2.0 technology for those handy portable Bluetooth headsets or swapping pictures with your friends.
An additional feature is the Internet sharing function which has been around since the Nokia 6210i, this allowing you the ability to use the phone as a modem for your PC or laptop on the go. Mobile Office and the usual features associated with Windows Mobile are all present. What is not usual is the inclusion of a unique homepage setup, this providing immediate access to HTC's very own TouchFlow software that completely blows any other similar phone out the water (except maybe the iPhone, but I've not had the pleasure yet).
With a flick of your thumb from the bottom of the screen to the top, and suddenly you are rotating what appears to be a cube. But if you want to get technical it is actually a pyramid as it only has four sides to it. On each of these sides is the Photo speed dial, Application launcher, Multimedia launcher and lastly the Mobiles interface page (or Home page) seen in all the pictures earlier. You can see the other three graphic menus below.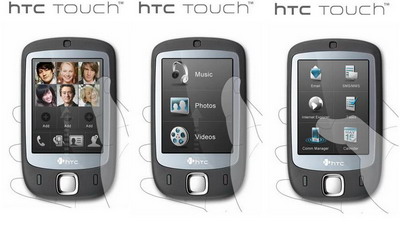 Final Thoughts
HTC have not been a dominant force In the cell phone industry; or rather they have been, but usually from behind the scenes selling phones to brand partners and carriers around the world. There has however been a shift inside the company's structure as they begin to mold and shape their destiny with their own branding. The best way for any company to do this is to make something stand out from the crowd. Somehow with increasing pressure from the entire industry, they have managed to come out with something that people like to talk about.
If we had have looked at the first model of the Touch series when it was first released, it would have definitely won an award from us, as at that time it was unique. Unfortunately so late in the game, and with two newer Touch series models available, this phone lacks the punch of its sexier younger siblings.
That being said, it still has all the features and capabilities of a modern Smartphone/PDA, and without a doubt brings new and innovative features to the market like the flip screen and useful interpretation of a PDA/Smartphone/Multimedia device.
Well Done HTC.
If you as a reader enjoyed this review, and would like to see more of HTC's products in our lineup, take the time to leave a comment in our forums. The more of you who support the thread, the sooner we can get the next product for review!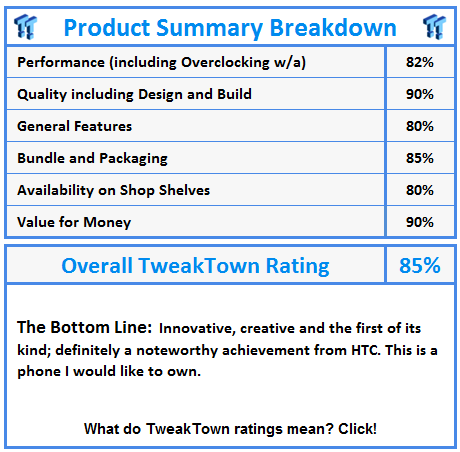 PRICING: You can find products similar to this one for sale below.
United States: Find other tech and computer products like this over at Amazon.com
United Kingdom: Find other tech and computer products like this over at Amazon.co.uk
Australia: Find other tech and computer products like this over at Amazon.com.au
Canada: Find other tech and computer products like this over at Amazon.ca
Deutschland: Finde andere Technik- und Computerprodukte wie dieses auf Amazon.de
We openly invite the companies who provide us with review samples / who are mentioned or discussed to express their opinion. If any company representative wishes to respond, we will publish the response here. Please contact us if you wish to respond.