PowerColor Radeon X1950 Pro SCS3 - Silent cooling on show
Not ready to jump on the DX 10 bandwagon just yet? This silent X1950PRO card from PowerColor might be up your street.
Published Wed, May 16 2007 11:00 PM CDT
|
Updated Fri, Sep 18 2020 10:50 PM CDT
Introduction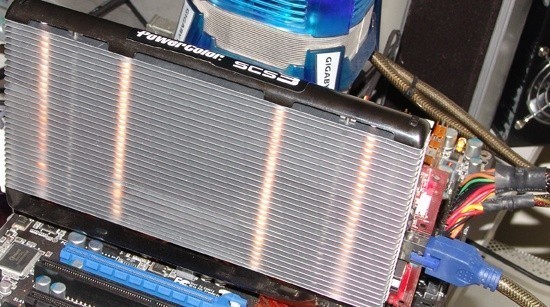 You would think that the Radeon X1950PRO would just about be discontinued, with the new mid-range graphics cards from Nvidia offering Direct X 10 and the HD 2600 just around the corner, why would you even bother looking at the AMD DX9 counterpart?
Well the new Nvidia cards come with an increased price tag and do not seem to offer the punch that the last generations do in DX 9 games. If you are not looking at jumping onto the DX 10 bandwagon straight away the X1950PRO and 7900GS are still very real examples of mid-range graphics cards you would consider buying.
The particular card we are looking at today is the SCS3 X1950PRO from PowerColor, which has a very well endowed heat sink on it allowing it to run silent. Because of this we do not expect the card to be a good overclocker, but we still want to test how the card performs at stock speeds. After all, you should not have to sacrifice performance just because you want a quiet system.
The particular sample we received did not come with a retail box so we will just move on to have a look at what comes in the package along with a quick look at the card before we get stuck straight into the benchmarking.
The Package and Card
With no box we simply dived straight into the package which on the whole is pretty light. Cable wise we have PCI Express power connector, component-out, S-video, RCA and VIVO. We have a quick install guide, driver CD, Cyberlink DVD solution CD and a bracket to go over your second port at the back of the PC if you decide to use it.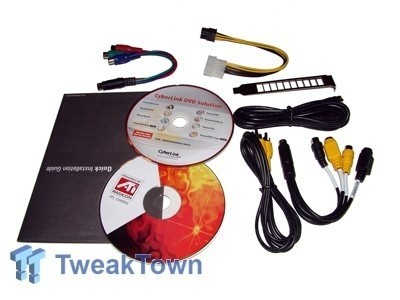 Checking out the card is a pretty quick process as well thanks to the mammoth heatsink on the front which manages to take up the whole card. The whole setup is a great design, though.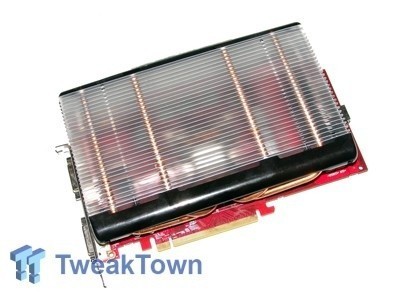 For starters we have four copper heat pipes that go from the core and head outwards and upwards through the aluminum fins. PowerColor have also gone to the effort to make sure that the memory is cooled with little BGA heat sinks. We can also see the VIVO chip on the bottom right of the card, which is a good little bonus.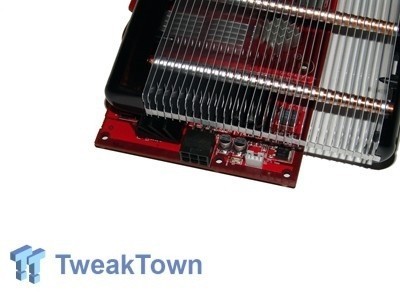 Like all X1950PRO cards we have our PCI Express power connector on the right of the card which is needed for the card to run.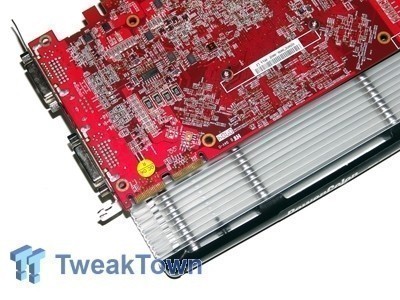 Turning the card over its all pretty blank though up at the top we have our CrossFire connectors. However, you have to make note that, with this design, you are not going to be having much luck with CrossFire. The cooler well and truly shoots up above the card making it impossible to use two of these in a CrossFire setup.
I/O wise is pretty standard as well, two dual-link DVI connectors, along with out TV-out port which of course can also accept an incoming signal thanks to the presence of the Rage Theater chip.
While the package is a bit light the card quality really makes up for it; VIVO, silent, well designed and excellent quality make it a really standout card. Clocks are standard coming in at 575MHz core and 1380MHz DDR memory.
Benchmarks - Test System Setup and 3DMark05
Test System SetupProcessor(s):
Intel Core 2 Duo E6600 @ 3.33GHz (366MHz x 9 and FSB 1:1)
Motherboard(s):
Abit IN9 32X-MAX Wi-Fi (Supplied by
Universal Abit
)
Memory:
2 X 1GB Crucial PC8000 5-5-5-15 (Supplied by
Crucial
)
Hard Disk(s):
Hitachi 80GB 7200RPM SATA 2
Operating System:
Microsoft Windows XP Professional SP2
Drivers:
Nvidia ForceWare 158.16, ATI Catalyst 7.4 and DX9c
With a GeForce 8600GTS in hand which should be priced similar to the SCS variant of the X1950PRO, it was time to get our test on.
We say "should" due to the fact that the SCS version of the X1950PRO is currently not available in Australia, the average X1950PRO 256MB is around AU$230 and the 8600GTS is closer to AU$260 so adding another AU$30 to a standard X1950PRO should cover our bases for the new heatsink and fan.
With the card being mid-range we tested up to 1920 x 1200 along with 1600 x 1200 and 1280 x 1024. F.E.A.R. runs at 1152 x 864 instead of 1280 x 1024 and 3DMark05 runs at its default 1024 x 768 resolution instead of 1280 x 1024.
Well let us not ramble on anymore and find out how the SCS3 X1950PRO from PowerColor fairs against the 8600GTS from Palit today.
3DMark05Version and / or Patch Used:
Build 130
Developer Homepage:
http://www.futuremark.com
Product Homepage:
http://www.futuremark.com/products/3dmark05/
Buy It Here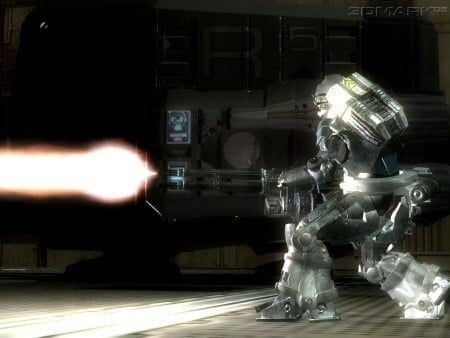 3DMark05 is now the second latest version in the popular 3DMark "Gamers Benchmark" series. It includes a complete set of DX9 benchmarks which tests Shader Model 2.0 and above.
For more information on the 3DMark05 benchmark, we recommend you read our preview
here
.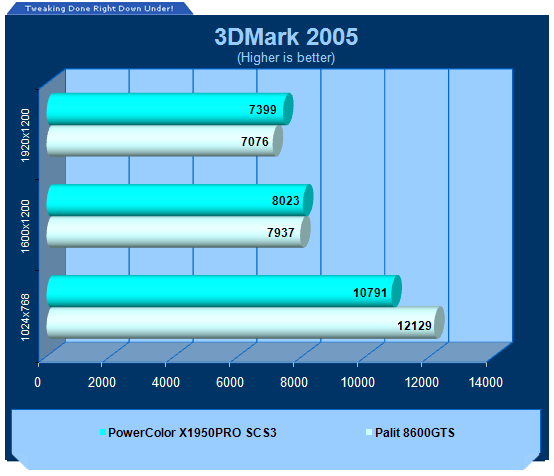 We can see that at the lower resolution the new 8600GTS has a considerable lead but as soon as we start placing more pressure on the graphics cards the tides turn and we see the X1950PRO sneak ahead in both of our higher resolution tests.
Benchmarks - 3DMark06
3DMark06Version and / or Patch Used:
Build 110
Developer Homepage:
http://www.futuremark.com
Product Homepage:
http://www.futuremark.com/products/3dmark06/
Buy It Here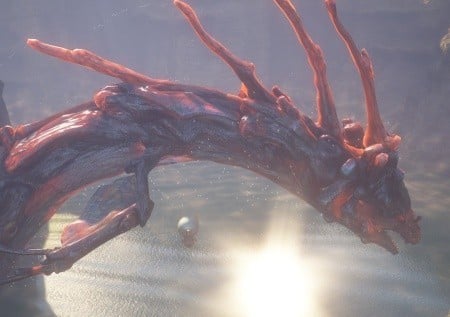 3DMark06 is the very latest version of the "Gamers Benchmark" from FutureMark. The newest version of 3DMark expands on the tests in 3DMark05 by adding graphical effects using Shader Model 3.0 and HDR (High Dynamic Range lighting) which will push even the best DX9 graphics cards to the extremes.
3DMark06 also focuses on not just the GPU but the CPU using the Ageia PhysX software physics library to effectively test single and dual-core processors.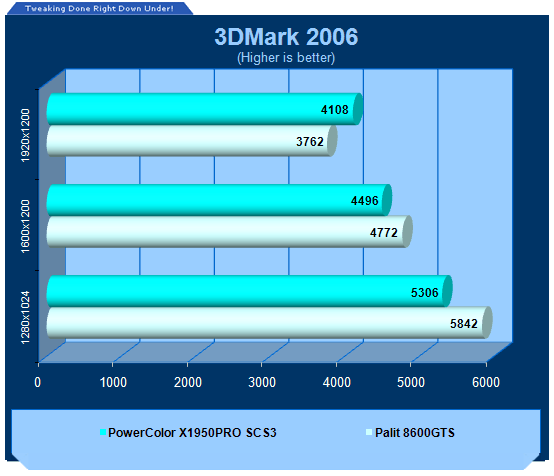 Again we see that at the lower resolution the 8600GTS is in the lead, and even at 1600 x 1200 it continues to do so, but at 1920 x 1200 the X1950PRO sneaks ahead again by around 10%.
Benchmarks - Half Life 2 (Lost Coast)
Half Life 2 (Lost Coast)Version and / or Patch Used:
Unpatched
Timedemo or Level Used:
Custom Timedemo
Developer Homepage:
http://www.valvesoftware.com
Product Homepage:
http://www.half-life2.com
Buy It Here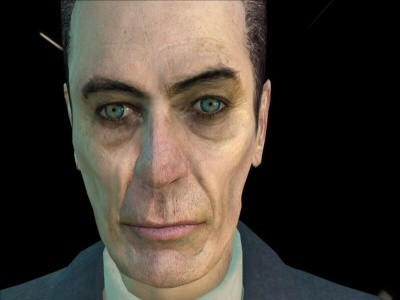 By taking the suspense, challenge and visceral charge of the original, and adding startling new realism, responsiveness and new HDR technology, Half-Life 2 Lost Coast opens the door to a world where the player's presence affects everything around him, from the physical environment to the behaviors even the emotions of both friends and enemies.
We benchmark Half Life 2 Lost Coast with our own custom timedemos as to avoid possible driver optimizations using the "record demo_name" command and loading the timedemo with the "timedemo demo_name" command - For a full list of the commands,
click here
.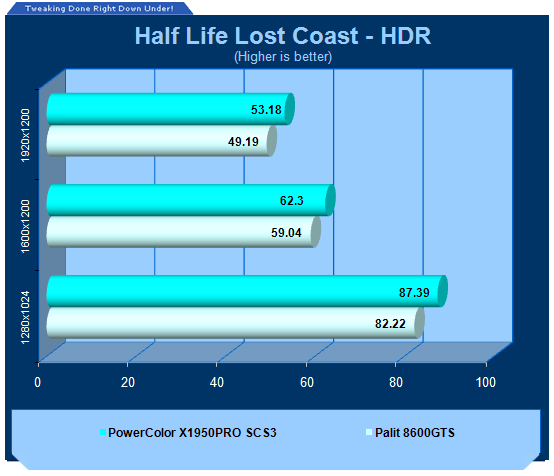 Across the board we have the X1950PRO leading the way, especially in our non-HDR tests.
Benchmarks - Prey
PreyVersion and / or Patch Used:
Unpatched
Timedemo or Level Used:
HardwareOC Custom Timedemo
Developer Homepage:
http://www.humanhead.com
Product Homepage:
http://www.prey.com
Buy It Here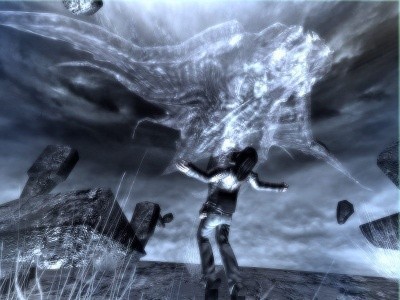 Prey is one of the newest games to be added to our benchmark line-up. It is based off the Doom 3 engine and offers stunning graphics passing what we've seen in Quake 4 and does put quite a lot of strain on our test systems.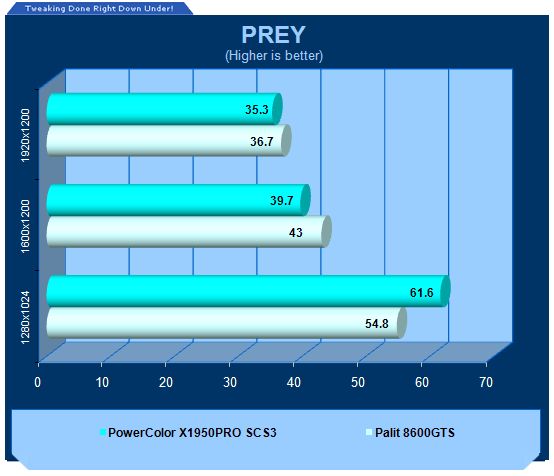 Prey was a bit weird with the X1950PRO being the best card at the lower resolution while the 8600GTS kicked back in the higher, we can put this down to the OpenGL optimization that Nvidia has.
Benchmarks - F.E.A.R.
F.E.A.R.Version and / or Patch Used:
Unpatched
Timedemo or Level Used:
Built-in Test
Developer Homepage:
http://www.vugames.com
Product Homepage:
http://www.whatisfear.com/us/
Buy It Here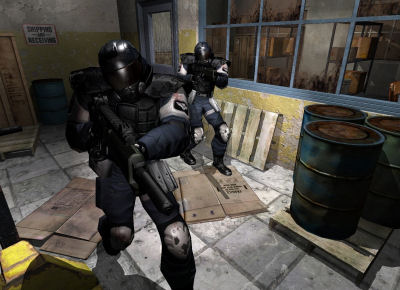 F.E.A.R. (First Encounter Assault Recon) is an intense combat experience with rich atmosphere and a deeply intense paranormal storyline presented entirely in first person. Be the hero in your own spine-tingling epic of action, tension, and terror...and discover the true meaning of F.E.A.R.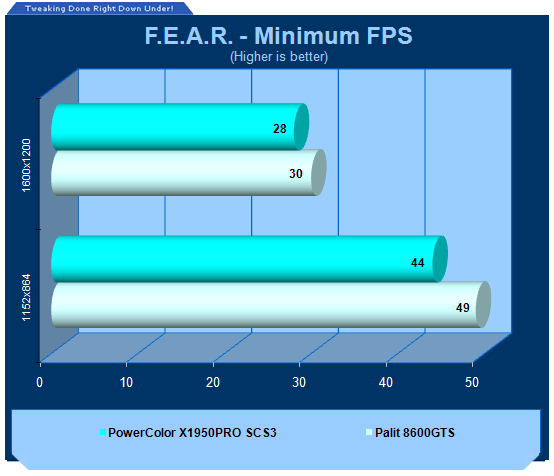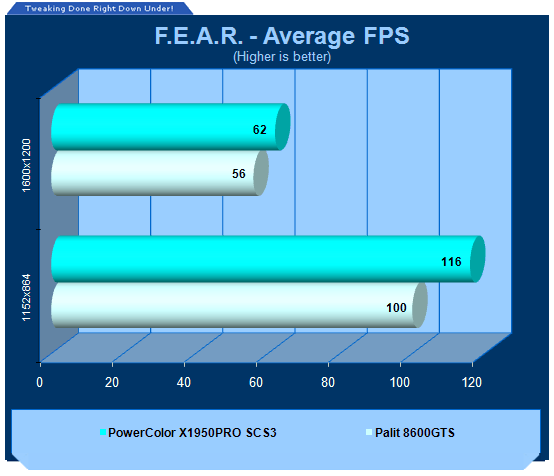 We see that the 8600GTS was slightly faster at the minimum FPS while overall the X1950PRO was faster on the average thanks to it hitting higher frame rates. With that said though the minimum is more important and you would have to say the 8600GTS won out here.
Benchmarks - Company of Heroes
Company of HeroesVersion and / or Patch Used:
1.5
Timedemo or Level Used:
Built-in Test
Developer Homepage:
http://www.relic.com
Product Homepage:
http://www.companyofheroesgame.com
Buy It Here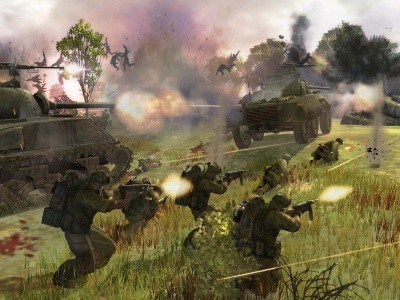 Company of Heroes, or COH as we're calling it, is one of the latest World War II games to be released and also one of the newest in our lineup of benchmarks. It is a super realistic real-time strategy (RTS) with plenty of cinematic detail and great effects. Because of its detail, it will help stress out even the most impressive computer systems with the best graphics cards - especially when you turn up all the detail. We use the built-in test to measure the frame rates.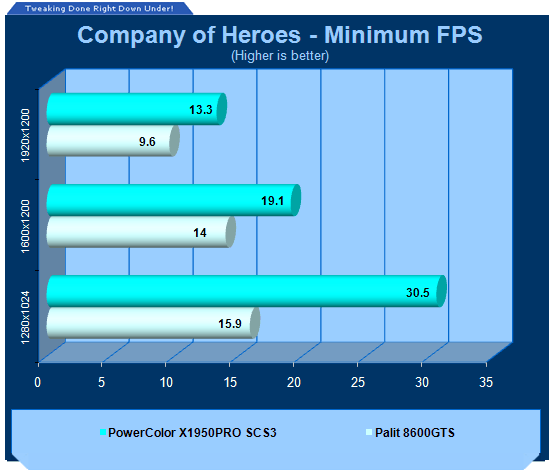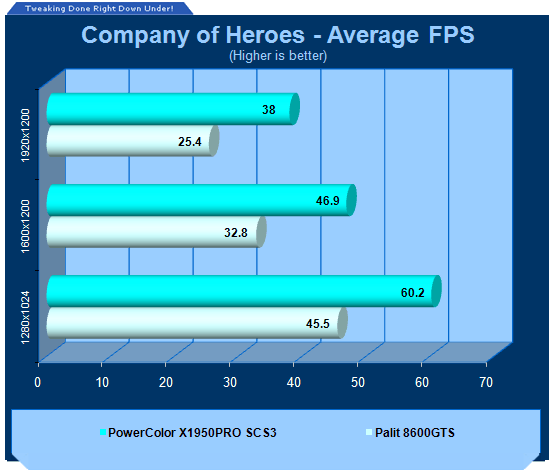 AMD has placed a lot of time into the optimization of COH and it really shows here, the X1950PRO manages to slaughter the 8600GTS. We would need to use dental records to identify the remains of the poor Nvidia card after this massacre.
Benchmarks - High Quality AA and AF
High Quality AA and AF
Our high quality tests let us separate the men from the boys and the ladies from the girls. If the cards were not struggling before they will start to now.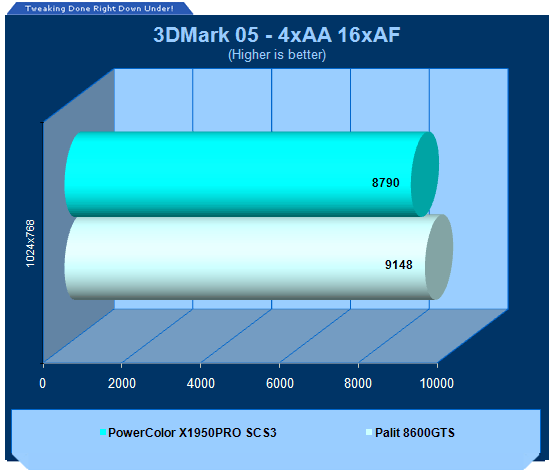 We can again see that at the lower resolution that the 8600GTS is in front though it is by such a small margin this time around.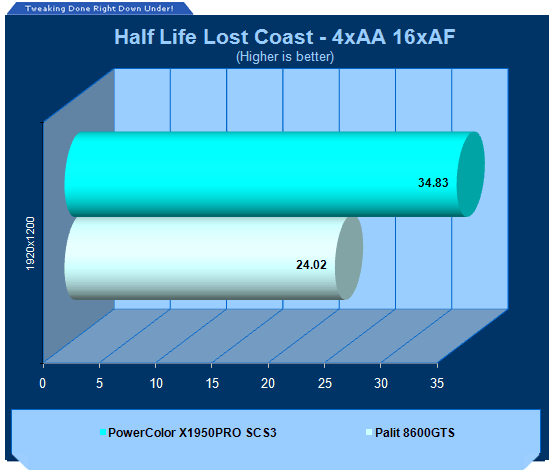 X1950PRO power comes back out and offers us a huge 50% gain in performance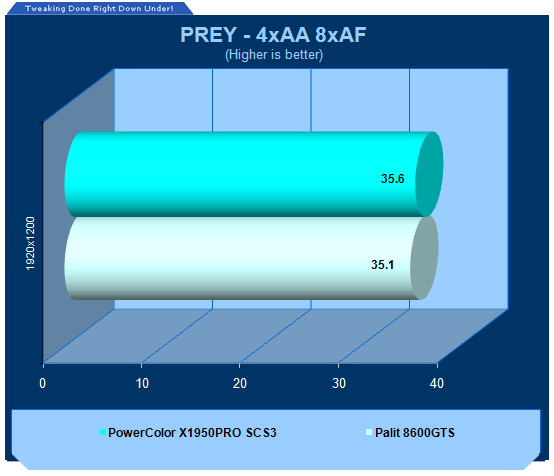 We leave with pretty much a dead heat with both cards performing within 1/2 an FPS of each other.
Final Thoughts
The Radeon X1950PRO really took some time to establish itself as a serious player. Initially, it seemed that the card was just a typical "let's release something for the hell of it" product but with price drops and new drivers it has grown up nicely. We just have to hope that AMD do not stuff it all up by releasing the HD2600 series with a high price tag and poor performance.
This particular incarnation has a fair bit going for it as well. It is silent, which is always a good thing, and it is not one of those silent X1300s, it is actually a card you can game with. PowerColor also offers VIVO, which seems to be showing up less and less on graphics cards these days, which means that this would be a good card for a home theater PC (HTPC) setup where it would allow you to have a nice quiet system that also lets you play games.
The design of the card does mean CrossFire dual graphics is out of the question and while it is technically a con, clearly PowerColor knows that the chances of someone using CrossFire period, let alone on two of these cards is not a big deal, we cannot see it being a problem.
This is one of the better versions of the X1950PRO and the silent design works well. However, with a setup like this you normally have to trade off overclock ability, but if you only want to run at stock speeds the card performs just as well as all those other models with noisy spinning fans. We tried some OC but did not get far at all.
PowerColor have done a great job with the card with the only real gripe being the lack of an included game, which is disappointing as the company has bundled some fantastic games in the past. Come on PowerColor give us a new game - otherwise it is a product to take into consideration, as long as DX10 is not a requirement for you.
- Pros
Silence is good!
Good performance
VIVO
Good pricing
- Cons
Cannot do CrossFire
No overclocking
No bundled game
No DX10 support
Rating - 8.5 out of 10
PRICING: You can find products similar to this one for sale below.
United States: Find other tech and computer products like this over at Amazon.com
United Kingdom: Find other tech and computer products like this over at Amazon.co.uk
Australia: Find other tech and computer products like this over at Amazon.com.au
Canada: Find other tech and computer products like this over at Amazon.ca
Deutschland: Finde andere Technik- und Computerprodukte wie dieses auf Amazon.de
We openly invite the companies who provide us with review samples / who are mentioned or discussed to express their opinion. If any company representative wishes to respond, we will publish the response here. Please contact us if you wish to respond.