TweakTown's Rating: 74%
The Bottom Line
The Ace Magician AD15 is a good Mini PC, though it does need a few upgrades to make it great!
Pros
+

Easily upgradable

+

Quiet

+

Good price at $399
Cons
-

Included NVMe SSD is Gen3

-

LAN limited to Gigabit

-

Wi-Fi limited to Wi-Fi 5

-

Gaming performance
Should you buy it?
Avoid
Consider
Shortlist
Buy
Introduction, Specifications, and Pricing
The AD15 is our second look at a Mini PC from Ace Magician, this time powered by an Intel 11th Gen CPU. That aside, the form factor of this machine is custom, though a bit more mainstream than the AMR5. With that, Ace Magician has a second-generation AD15 on the market powered by a Core i5 12450H. I expect that model to refresh this unit; the unit we have in for review is the first generation offering with the Core i7 11800H.
Specifications for this model include the Intel Core i7-11800H at the heart, an eight-core part with sixteen threads, and the last of the pure performance core design from Intel on the mobile front. Ace Magician has paired the CPU with 16GB of DDR4 memory at 3200MHz. The memory in this machine is upgradable with two SO-DIMM slots available to the end-user.
The expansion includes a single m.2 NVMe slot and an available 2.5" slot for HDD or SSD. Connectivity includes five USB 3.2, one using the Type-C port. Additionally, there is a 3.5mm audio out and two HDMI 2.0 ports for connecting your displays. RJ45 LAN is also available with a Gigabit Realtek chipset behind it, while Wi-Fi 5 is also available.
The Ace Magician AD15 carries an MSRP of $499.99 as configured, current market pricing is slightly lower, and the warranty is one year.
Overview and BIOS
Overview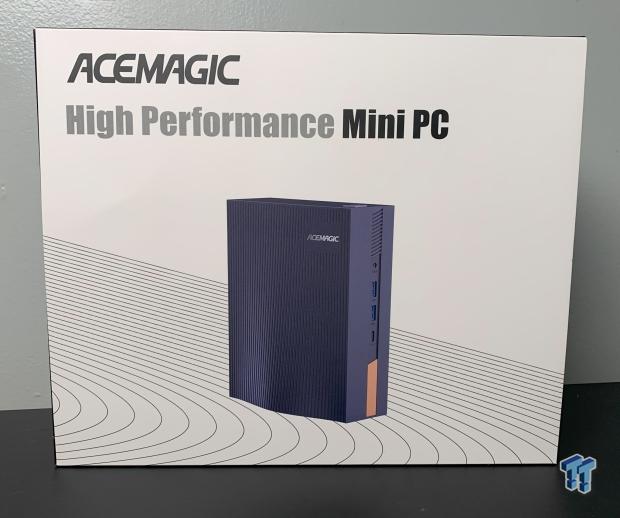 The AD15 was delivered in its retail packing, offering us an image of the Mini PC on the front.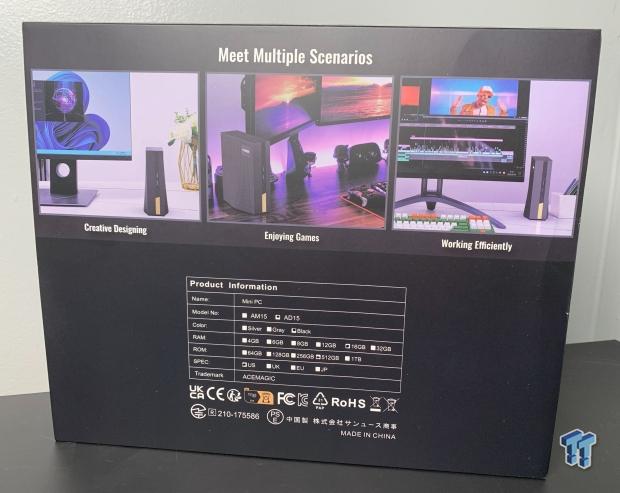 We have a series of boxes marked on the back to determine the build.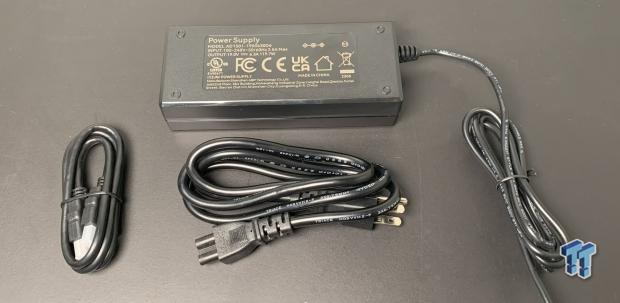 Included are the power adapter and HDMI cable.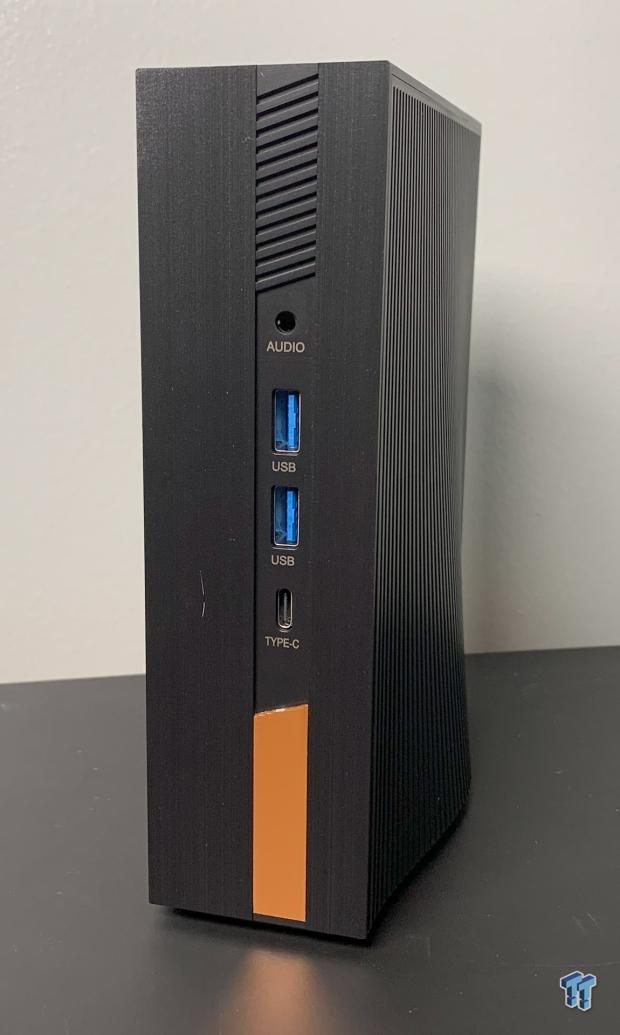 The front of the AD15 offers two full-size USB 3.2 ports with a Type-C below.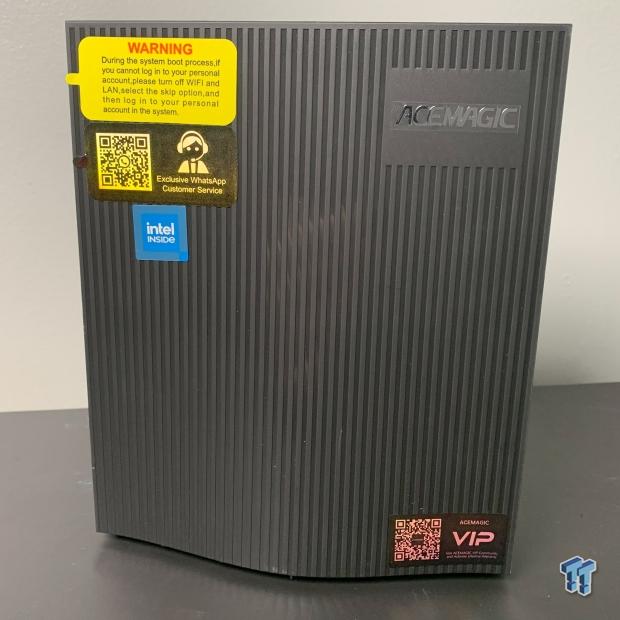 The side panel has a unique design that bows out at the bottom, and this, too, is where we have hardware stickers along with a single warning sticker.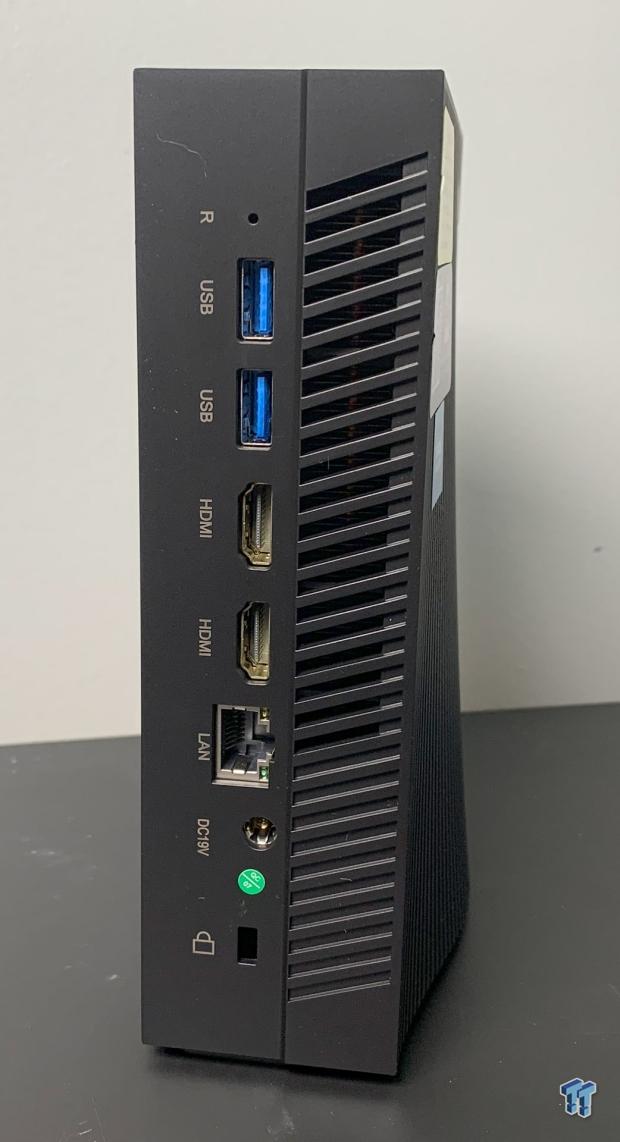 The back of the PC offers two more USB 3.2 ports at the top, followed by two HDMI 2.0. At the bottom, we have the LAN port and power input.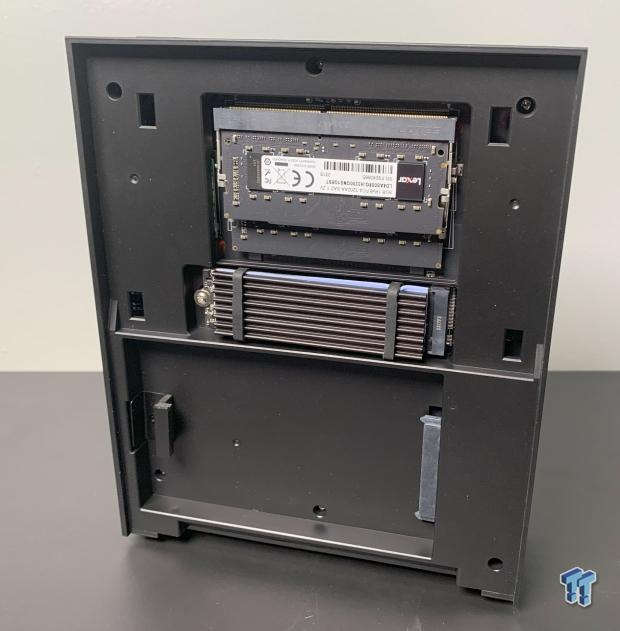 Upgrading is simple, similar to the AMR5 we reviewed. With the AD15, we did have to remove two screws for the side panel, followed by access to the SO-DIMM, NVMe, and SATA slots.
BIOS/UEFI
UEFI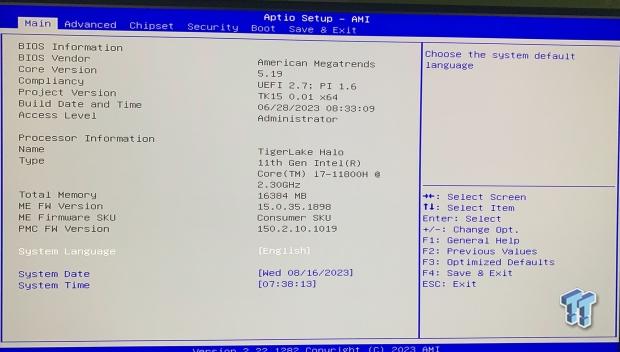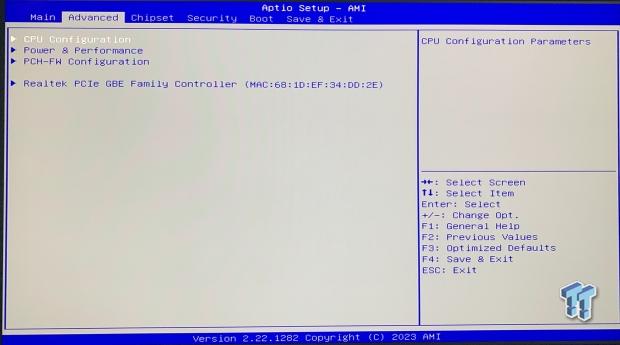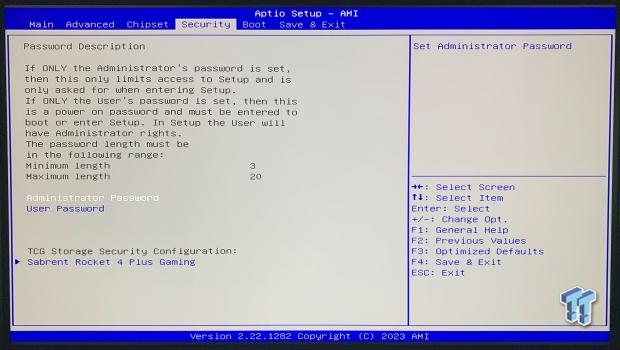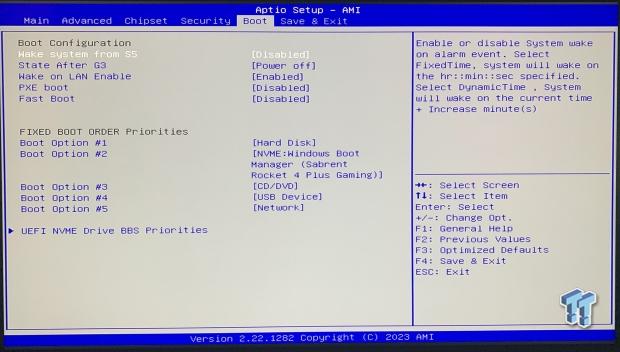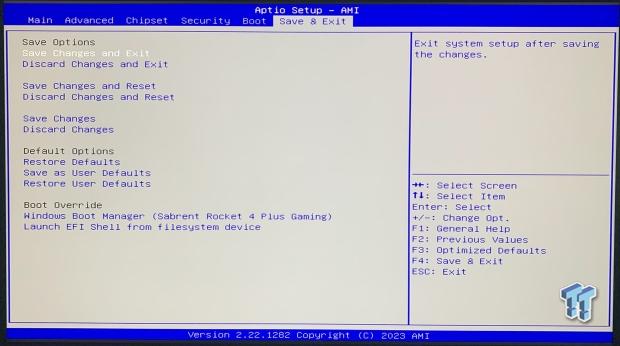 The BIOS on this machine uses the older, basic BIOS system. The first page offers hardware information, and the advanced tab carries most of the configuration options for this system, including CPU configuration, Power, PCH, and NVMe.
The chipset tab offers little for configuration, while security gives options for TCG Security, and the boot and save menus are where we would configure startup devices and boot options.
System/CPU Benchmarks
Cinebench
Cinebench is a long-standing render benchmark that has been heavily relied upon by both Intel and AMD to showcase their newest platforms during unveils. The benchmark has two tests: a single-core workload utilizing one thread or 1T. There is also a multi-threaded test that uses all threads or nT of a tested CPU.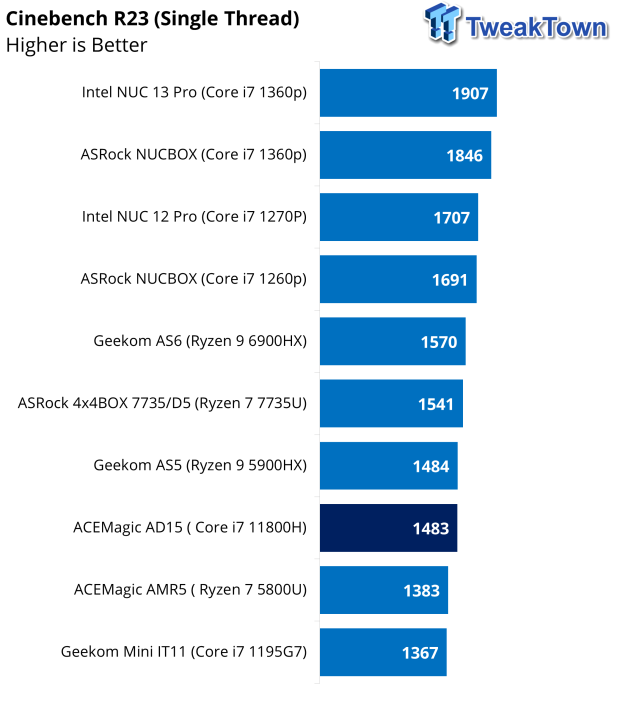 R23 showed decent single-thread performance from the AD15. 11800H grabbing 1483.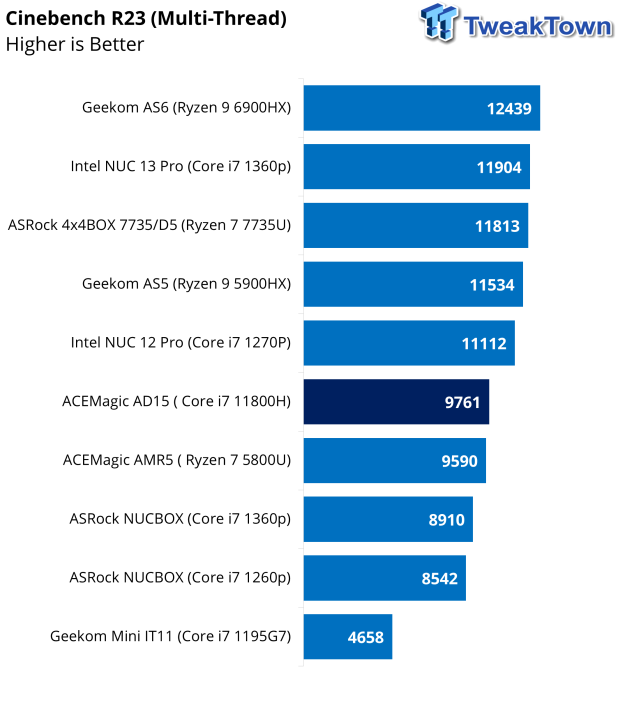 nT was a bit higher at 9761.
BAPCo CrossMark
CrossMark™ is an easy-to-run native cross-platform benchmark that measures the overall system performance and system responsiveness using models of real-world applications. CrossMark™ supports devices running Windows, iOS, and macOS platforms.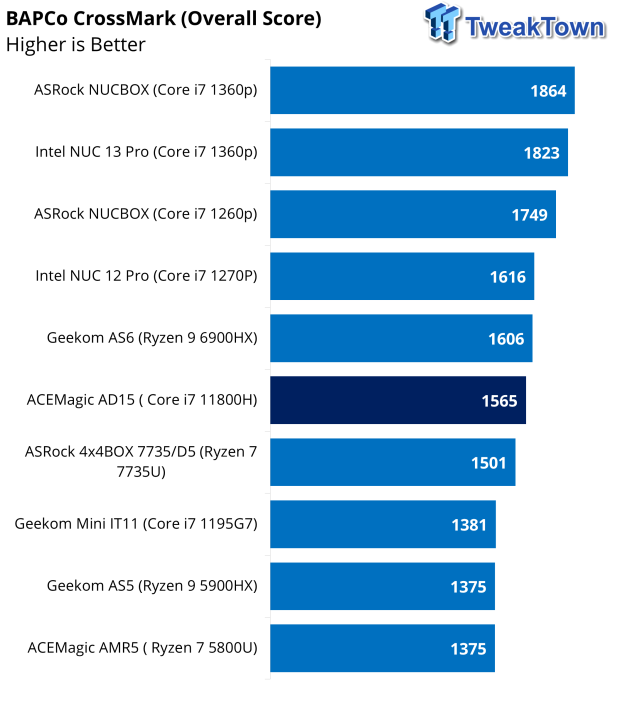 Crossmark landed at 1565 overall, a touch behind the AS6 from GEEKOM.
AIDA64 Memory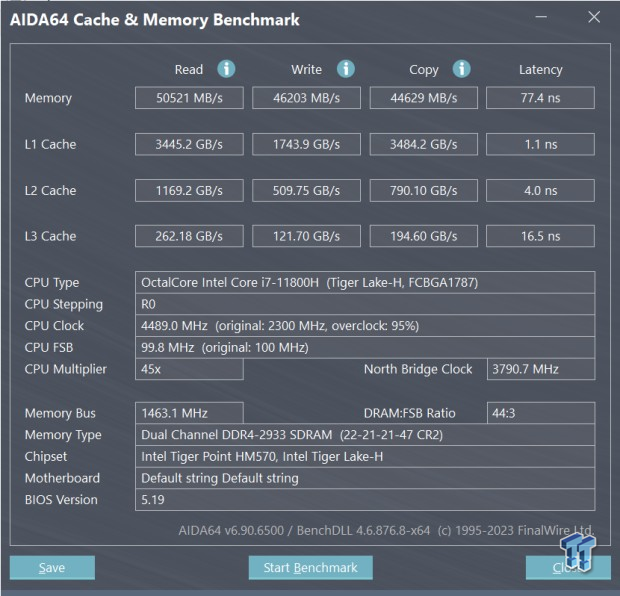 Memory bandwidth landed at 50K read, 46K write, and 44K copy. Latency wasn't bad at 77.4ns.
Geekbench 6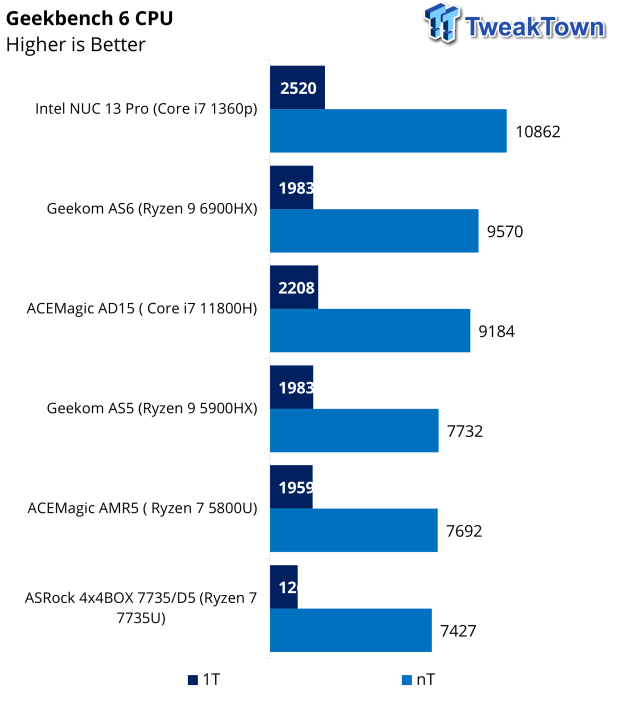 Geekbench CPU landed us third in our charts, 2208 single thread and 9184 multi-thread.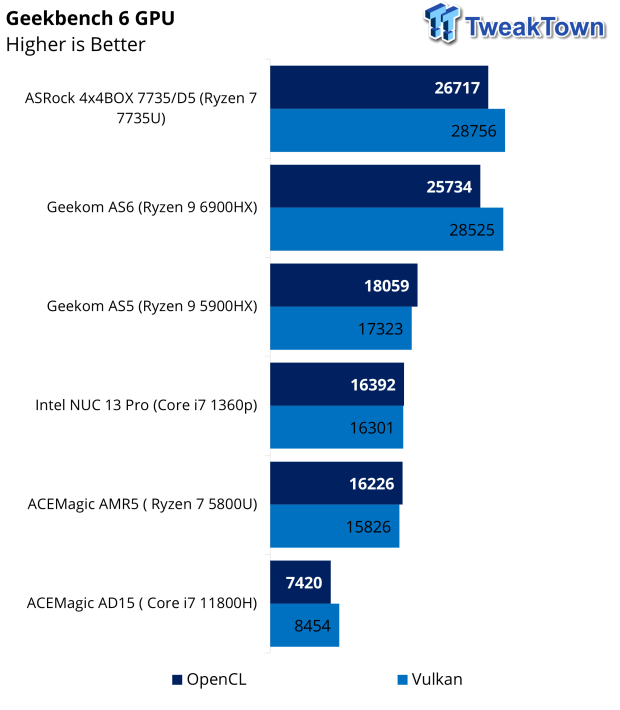 OpenCL landed this at the bottom with a score of 7420. Vulkan was a touch better at 8454.
UL Benchmarks and Final Thoughts
UL Benchmarks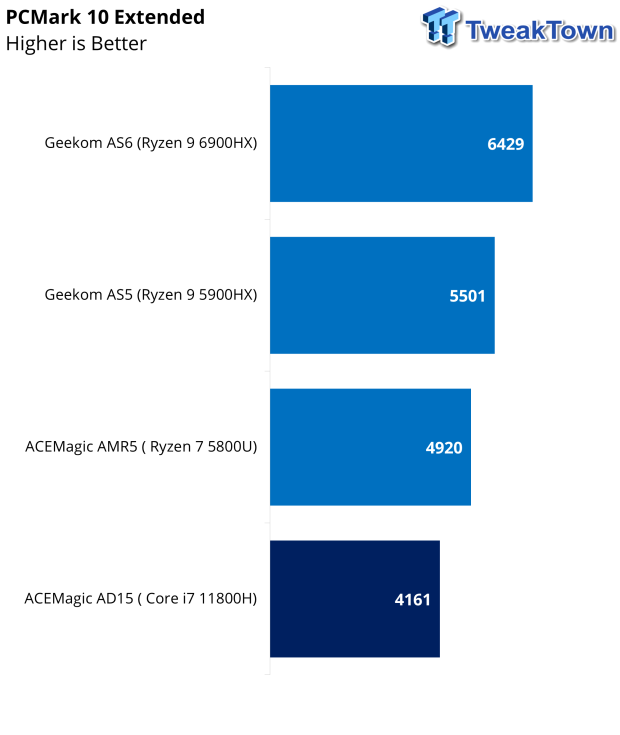 PCMark Extended landed at 4161.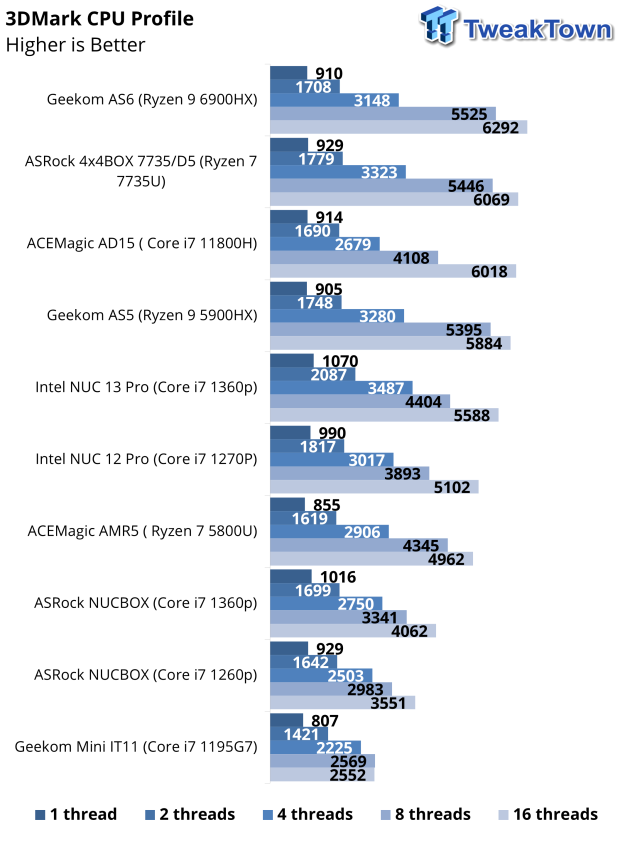 CPU Profile showed the AD15 third once again. Single thread performance reached 914, while sixteen threads gave us 6018.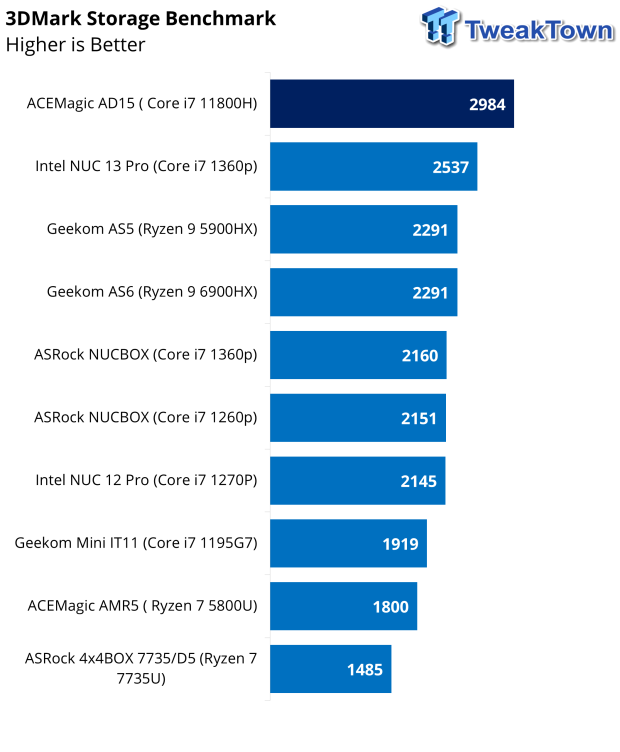 3DMark Storage was run with our Sabrent Rocket 4 Plus; this gave us a score of 2984, the best we have seen, and showed potential for the AD15.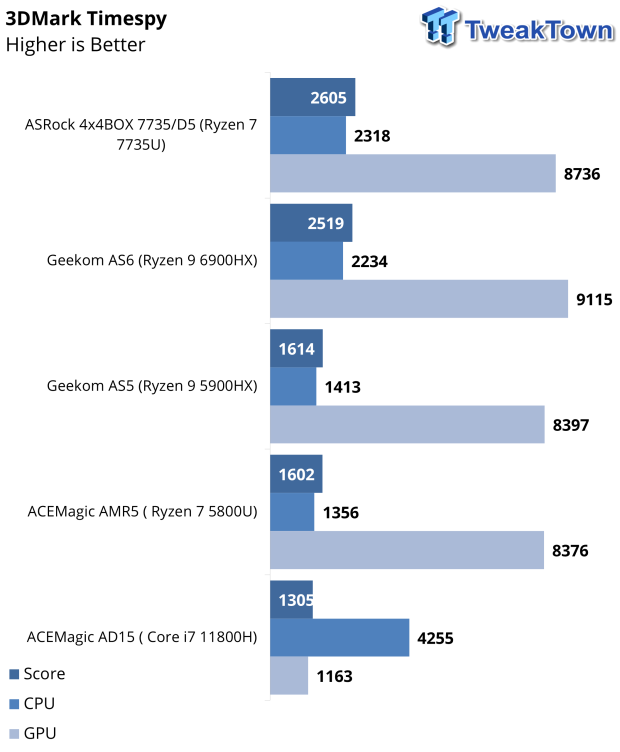 Gaming performance within Time Spy was not very good with the AD15; the Intel Xe-powered graphics aren't very good for gaming, but we scored 1305 overall.
Final Thoughts
The AD15 is a hit-and-miss for me. The CPU is quite good and is commonly used in 11th Gen gaming notebooks and other high-performance applications. The entire build is where the "miss" comes in with limitations in networking, LAN at Gigabit, and the Wi-Fi stuck at 802.11ac or WiFi5.
Connectivity on this machine isn't the highest end either. Though we have four USB 3.2 ports, they are all Gen 1 5GBps. After a quick chat with Ace Magician, we confirmed the front panel USB-C is not Thunderbolt enabled, but does feature display connectivity along with charging and data transmission.
The performance of this unit was great for its generation, but with this model now several gens back, numbers don't stack up that great for it. R23 showed it near the bottom of our charts for single thread at 1483, while multi-thread landed it in the middle of the pack. Crossmark evaluates overall system performance, and with it, we landed in the middle of the pack once again with a score of 1565.
If we look at PCMark Extended, another system-wide benchmark, the AD15 is the worst we have tested recently. This does change slightly with the 3DMark CPU Profile, the AD15 being a top three system for us. Time Spy, however, showed us why no one should game on Intel Xe graphics while at the same time showing us how good the 11800H is suited towards gaming in the correct system.
Overall, the AD15 is a decent Mini PC, held back out of the box by lackluster Wi-Fi, LAN, and NVMe storage; two of those can be upgraded if you open up the unit itself. At its current MSRP of $499, the AD15 is a tough recommendation. That said, we noted that Ace Magician has discounted this unit to $399 as of writing, making it much more appealing and a solution to check out for anyone in the market.