TweakTown's Rating: 89%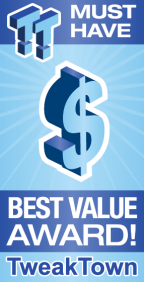 The Bottom Line
The MSI MAG401QR is an entry-level ultrawide gaming monitor that really shines in specific games, but is dull in others. However, the reasonable $429.99 price tag is well justified for the overall immersive gaming experience.
Pros
+

Very accurately priced

+

Incredible for specific games like Age of Empires IV, Grand Turismo, and other titles that don't require the camera to be spun extremely quickly

+

Good colors and brightness
Cons
-

Tearing/choppy frames at high FPS

-

Not great in fast-twitch FPS titles such as Apex Legends, Overwatch and DOOM Eternal
Should you buy it?
Avoid
Consider
Shortlist
Buy
Introduction & Specification Details and Close-up
MSI has just released its largest format gaming monitor, the MAG401QR, a flat 40-inch 3440 x 1440p gaming display that supports up to 155Hz refresh rate with a 1ms response time.
In short, this gaming display isn't for the light-hearted, as it's simply massive, with many positives and negatives. However, that doesn't mean it isn't for you, as all monitors have downsides and upsides, and the purpose of this review, and all my reviews following, is to determine if the MAG 40IQR is the right monitor for you.
The MAG401QR is a budget ultra-wide gaming display, an avenue of gaming monitors that are progressively getting more and more popular. The MAG401QR is priced at $429.99, and at the time of writing, this review is discounted to $399.99 on the MSI website. As you can probably imagine, with a price like this, there are some downsides to the MAG401QR, but before we get into those, we should take a look at the specifications, design and, most importantly, make sure you have the right PC horsepower to get the most out of the MAG401QR.
The 3440 x 1440p resolution is the middle ground between a standard 2440 x 1440p monitor and 4K (3840 x 2160). This means your PC will need to have a little more power to reach that 155Hz refresh rate that you are paying for when purchasing the MAG401QR. So, with that in mind, I would recommend you have at least a GeForce RTX 4070 or a GeForce RTX 3080. On the AMD side, I'd recommend at least a Radeon RX 6800 XT, RX 6750 XT, or the new RX 7700 XT. The aforementioned graphics cards will enable you to reach 155 FPS in most games at the 3440 x 1440 resolution. Now, into the specifications, followed by design.
Specifications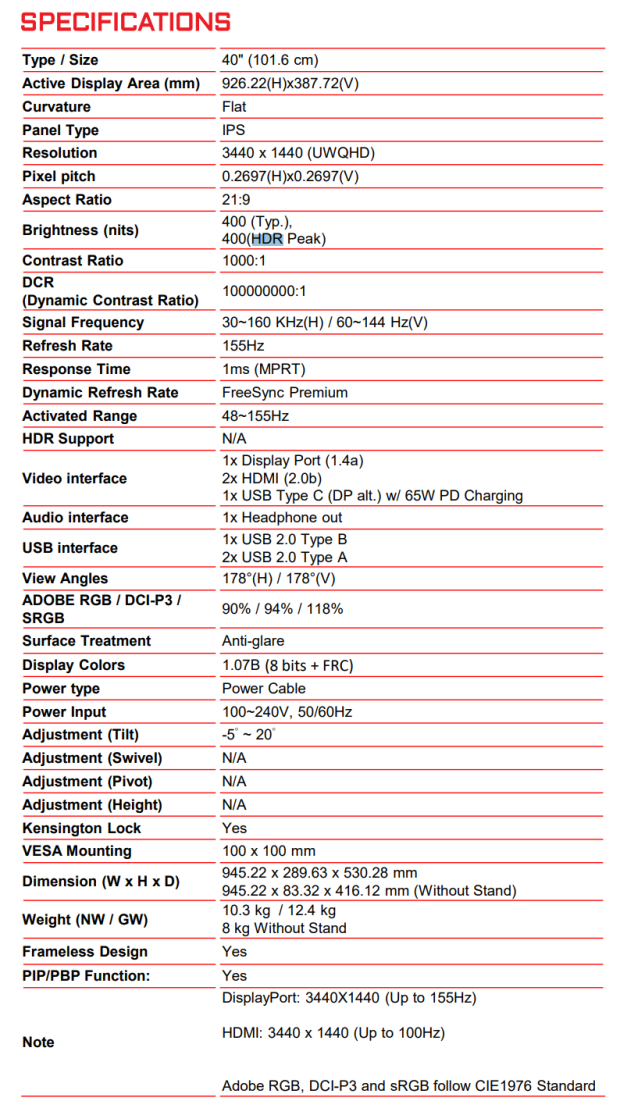 Close-up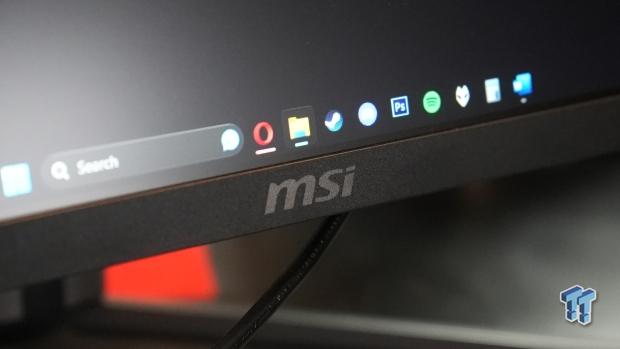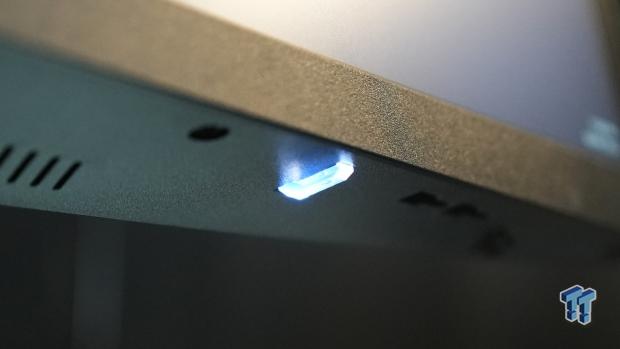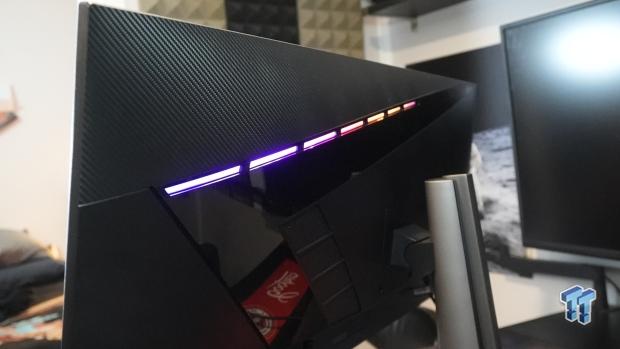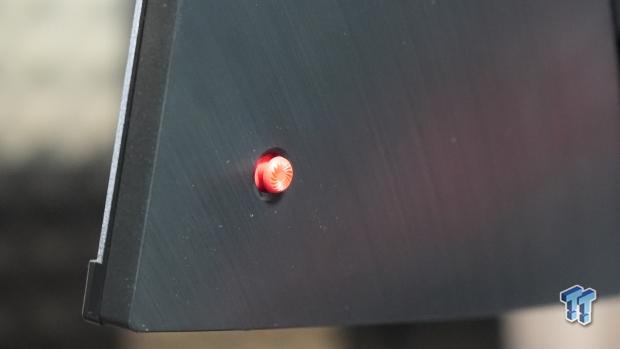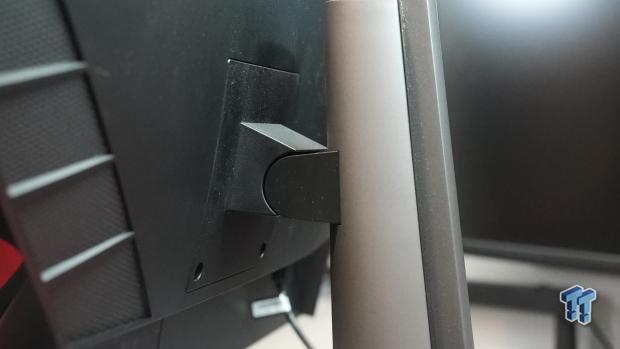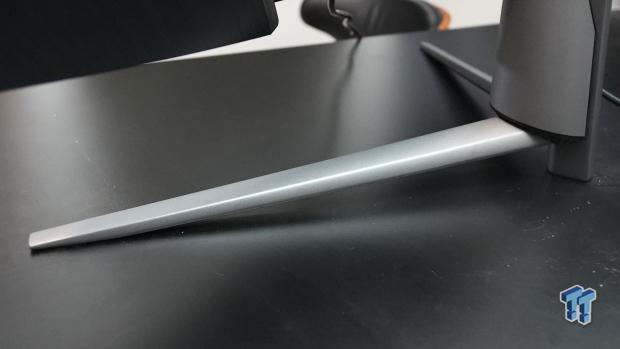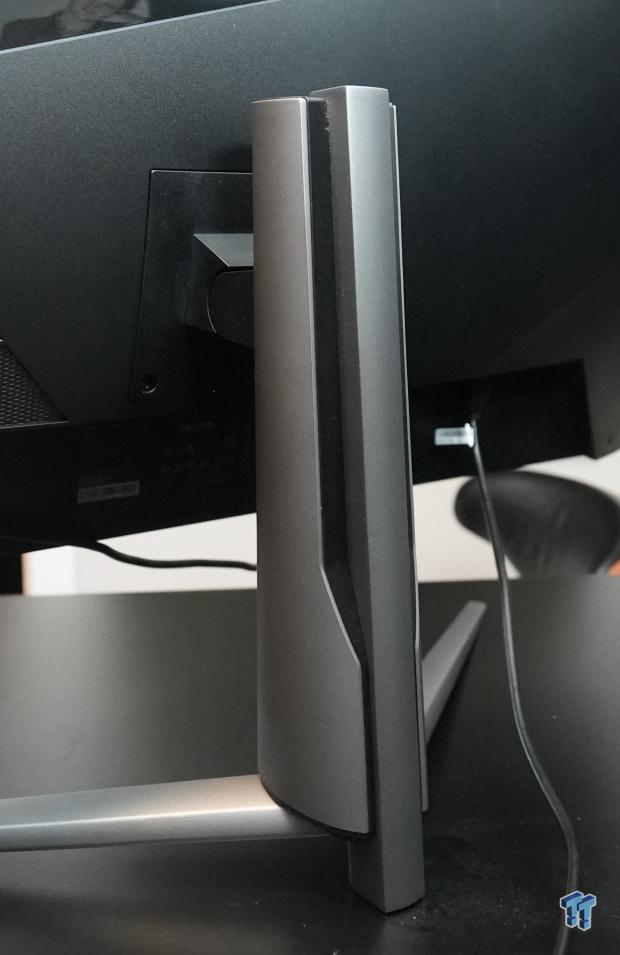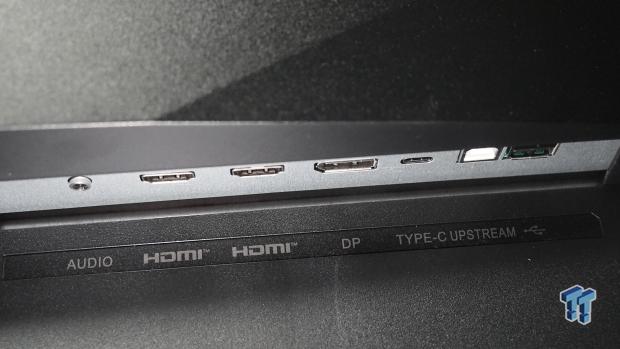 Design & Panel Breakdown
So, what are you getting with the MAG401QR? MSI's largest format gaming monitor doesn't differentiate itself from its other lineup of gaming monitors, keeping the same black plastic shell with a grainy texture. It also features a shiny black plastic stripe across the back and an LED light.
It comes with a three-legged stand that is typical of ultra-wide gaming monitors, as it gives the monitor more stability, a necessary factor, especially in this case since it's a 40-inch monitor. However, the downside of the stand is that it takes up quite a lot of desk space, which I believe would be a massive pain for gamers who already have a desk with limited surface area.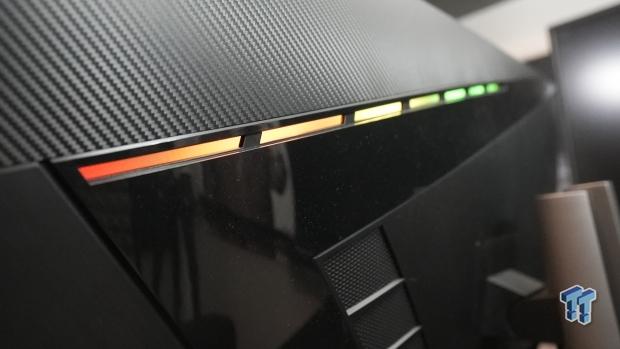 The monitor has no height, swivel, or pivot adjustment but does come with a tilt adjustment between -5° and 20°. Since there is a complete lack of adjustability, I would recommend picking up some kind of desk or wall mount, as it comes with full VESA support, along with a bracket. Side note - make sure the arm you buy supports at least 8kg, as that is how much MAG401QR weighs without the stand.
The bezels on the MAG401QR are nice and thin, except for the bottom border, which measures 1.5cm. Moving on to the back of the display, MSI has equipped the MAG401QR with the company's classic 5-way multidirectional joystick that enables buyers to navigate the On Screen Display (OSD). As for the OSD, MSI has made no changes from its previous models, meaning users must hold down the multidirectional tool to turn off the monitor. At first, this was slightly annoying, as with other MSI monitors, but I quickly became accustomed to it after a few days.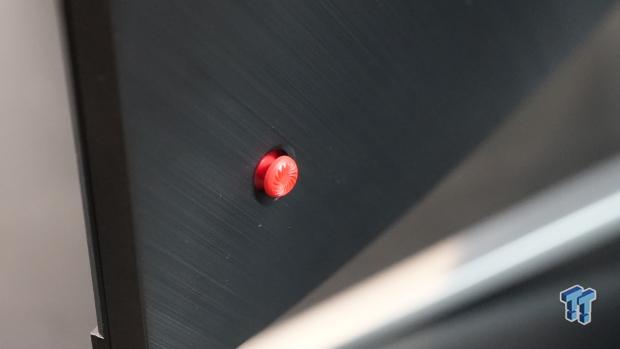 Next is connectivity. The MAG401QR has a wide range of options sporting an AC power jack, headphone out, 2x HDMI 2.0b inputs, 1x DisplayPort 1.4a input, 1x USB Type-C, 1x USB 2.0 Type-B, and 2x USB 2.0 Type-A. Notably, the MAG401QR supports 65W PD charging through the USB-C connection, enabling users to charge almost any device through the monitor.
Above is a video showing the OSD features, and if you are familiar with any of MSI's previous monitors, you will immediately be familiar with the offerings, as many of the features are staples of MSI gaming monitors. Support includes Crosshairs, shadow boosting, sniper mode, KVM, and more.
Panel Breakdown
With the features out of the way, let's move to the panel breakdown. The MAG401QR is an IPS panel, which means that it's particularly good for maintaining rich colors regardless of the viewing angles. The MAG401QR certainly achieves this, and throughout my testing, I found hardly any degradation in color accuracy with a variation of viewing angles. Good work, MSI.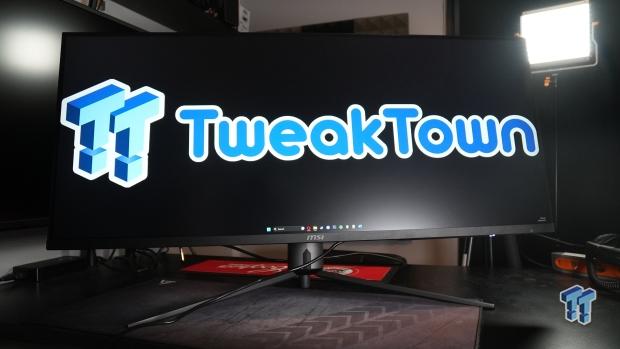 With a typical brightness of 400 and an HDR 400, the MAG401QR certainly fell flat when HDR is enabled. This is hardly surprising as HDR 400 is simply bad, for lack of a better word. I enjoyed the MAG401QR much more when it was in SDR, with a small increase in the brightness through the OSD settings.
The surface treatment of the MAG401QR is "anti-glare." While it may appear shiny at some angles, the MAG401QR truly does a fantastic job at reducing glare, which is especially useful for users trying to game in bright, naturally lit rooms.
I found the 1ms response time to be completely fine for any fast-paced shooter that I tested on, especially when I pushed the monitor up to 155Hz through the DisplayPort 1.4. Notably, the monitor is limited to 100Hz through the HDMI.
Performance
I tested the MAG401QR in various titles: Apex Legends, Age of Empires IV, Overwatch, and DOOM Eternal. Out of the titles that I tested, the MAG401QR shined the most in Age of Empires IV and DOOM Eternal - here's why. The two aforementioned titles natively support the 21:9 aspect ratio, a critical factor when purchasing an ultrawide display. For example, Apex Legends, while running extremely smoothly and providing an immersive experience, doesn't natively support 21:9, as the game will render a native 16:9 field of view and then stretch the remaining pixels.
Most gamers probably won't notice this, but it was something that I picked up on straight away and is something that I recommend any gamer to consider when thinking about picking up an ultrawide monitor. Check to see if your most played games natively support the 21:9 aspect ratio, as you will get a much more immersive experience when all of the pixels are rendered 1:1 instead of being stretched at your outer peripherals.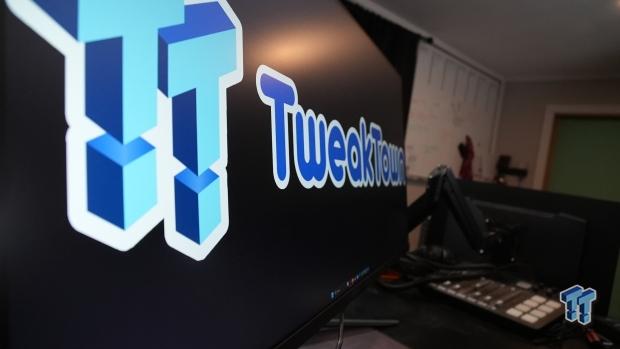 Despite the shortcomings of 21:9, the MAG401QR provided a very solid gaming experience with minimal issues. The MAG401QR showcased vibrant colors that can be viewed from a variety of angles thanks to IPS. There was minimal screen tearing and some choppy frames. There was also some ghosting/inverse ghosting that was also noticed.
The aforementioned issues, in particular, choppy frames and tearing, were noticed in games that required fast movement of the camera (Apex Legends, Overwatch, and DOOM Eternal). This tearing wasn't major, but it was noticed and earned itself marks against its total performance score. However, in Age of Empires IV, the MAG401QR was simply epic. The landscape of my city spread across 40 inches was a thing of true beauty, and since there were no quick movements of the camera, the MAG401QR didn't present any of the previously listed problems.
Overall, the performance of the MAG401QR was good; it wasn't fantastic, but it was good enough to warrant the budget price tag.
Final Thoughts
So, where do I land on the MAG401QR, and should you buy it? As I mentioned at the beginning, the review's goal is to find out if the MAG401QR is the right monitor for you.
The MAG401QR shines best in games that natively support the 21:9 aspect ratio, so you will need to find out if your favorite games support this aspect ratio before purchasing. Despite the aspect ratio support in games, MSI has created an extremely large ultra-wide display that most gamers who play a wide variety of games wouldn't have an issue gaming on. However, the tearing and choppy frames could be an issue for gamers who predominately play fast-paced first-person shooter titles, and if you are one of those gamers, I would steer you away from the MAG401QR.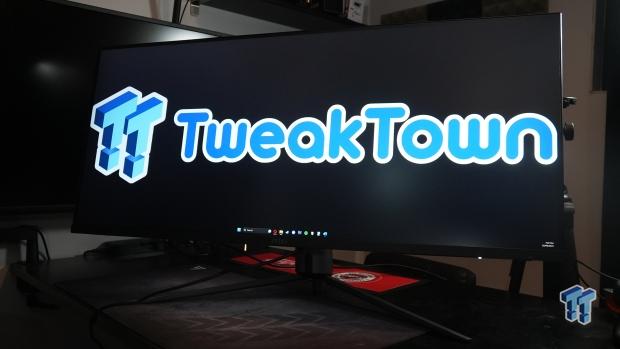 But, if you are a gamer that enjoys RTS titles such as Age of Empires IV or slow RPG titles such as Red Dead Redemption, Starfield, or Grand Theft Auto V, the MAG401QR would provide a unique gaming experience that would likely be extremely enjoyable. Choosing a gaming monitor comes down to which games you are playing, and the MAG401QR is one of those monitors that are good in some games and lackluster in others - it's not a jack-of-all-trades monitor.
Furthermore, the 40-inch size is far too big for it to be flat - I wish MSI opted for at least a small curve on this display, as I believe it would increase the immersion levels just that much more. The MAG401QR is accurately priced at $429.99, as the monitor provides a budget-level ultra-wide gaming experience that is great for a gamer just looking to get into the big ultra-wide market and isn't worried about playing fast-paced shooter titles or may not have the budget for a more expensive monitor.
Ultimately, the MAG401QR is a unique gaming monitor that does a really good job in specific areas. It's well-priced, has great connectivity, and provides immersive gaming experiences in select titles. Considering how much screen real estate you have available, it would be incredible for word processing/spreadsheet work.