TweakTown's Rating: 95%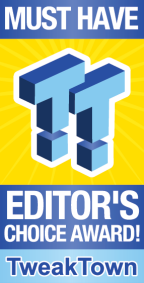 The Bottom Line
The Taichi Lite is the best bang for your buck on Intel Z790, hands down.
Pros
+

DDR5 / PCIe 5.0

+

Thunderbolt 4

+

Killer LAN + Wi-Fi

+

Price
Cons
Should you buy it?
Avoid
Consider
Shortlist
Buy
Introduction, Specifications, and Pricing
Having just finished our review of the Z790 Taichi, ASRock has been taking things further with the launch of the Z790 Taichi Lite. This board goes for a simpler aesthetic design, removing much of the armor in favor of a more basic look, but that's it. ASRock has kept the underlying hardware design intact.
That said, this gives us an LGA1700 socket supporting both Intel 12th and 13th Gen CPUs. Of course, this means DDR5 memory support up to 7200MHz, and for the Taichi Lite, we have four slots. Max capacity is 192GB.
The expansion includes two PCIe Gen 5 slots that operate in x16 or x8x8 mode that pull lanes from the CPU. The chipset offers one PCIe Gen 4 slot that operates in x4 mode. Storage support includes five m.2 slots alongside eight SATA connections. The NVMe slot breakdown includes one Gen 5 and one Gen 4 pulling from the CPU, while the chipset gives us another three Gen 4 slots and the SATA connections.
Connectivity includes Thunderbolt 4, USB 3.2 Gen 2, and USB 3.2 Gen 1 on the rear, while additional ports can be activated if your chassis supports them: two USB 3.2 Gen2x2, four USB 3.2 Gen 1 and six USB 2.0. LAN and Wi-Fi support are provided by Intel's Killer lineup with the E3100G and AX1675, and audio is provided by Realtek ALC4082 and the ESS Sabre9218.
Pricing for the ASRock Z790 Taichi Lite comes in at $349.99 with a one-year warranty.
Packaging, Accessories, and Overview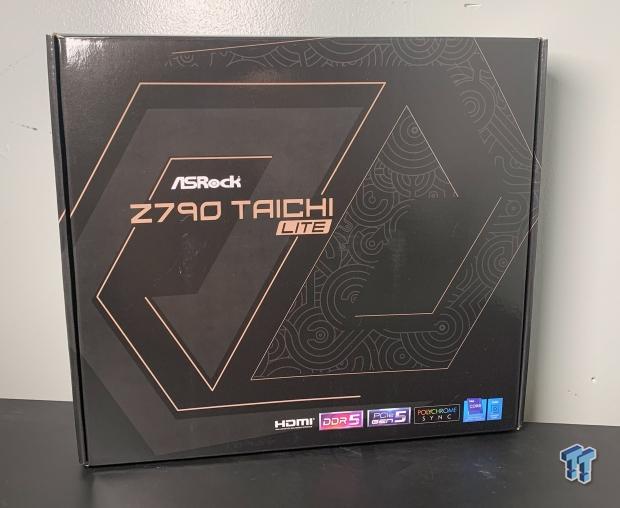 The packaging now includes a straightforward black and gold appearance with a list of compatible chipsets and features at the bottom.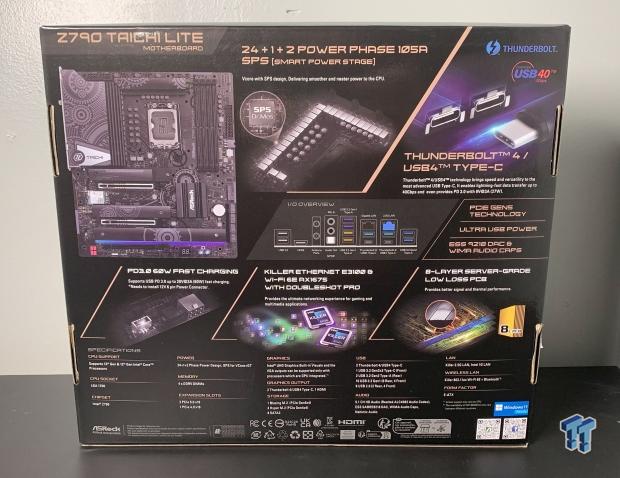 On the back, we have board specifications listed along the bottom with a rear I/O diagram above.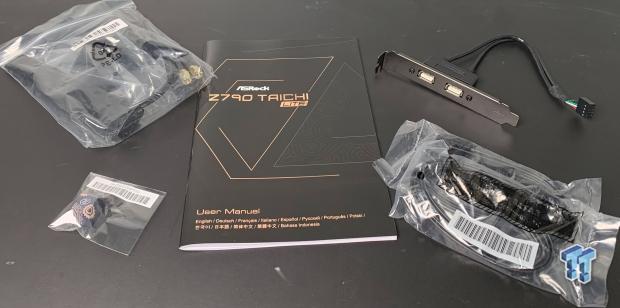 We discovered the user manual and the Wi-Fi antenna, SATA cables, and USB breakout card with the board.
Motherboard Overview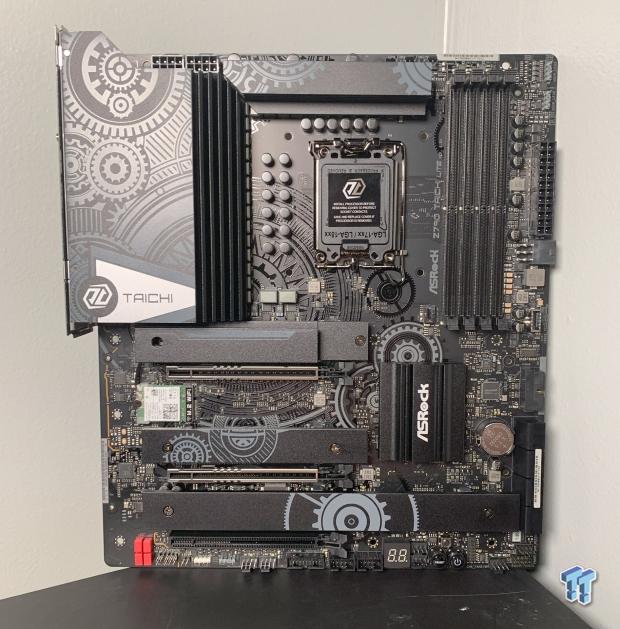 ASRock has kept the gear design, though more subtle on the Z790 Taichi Lite.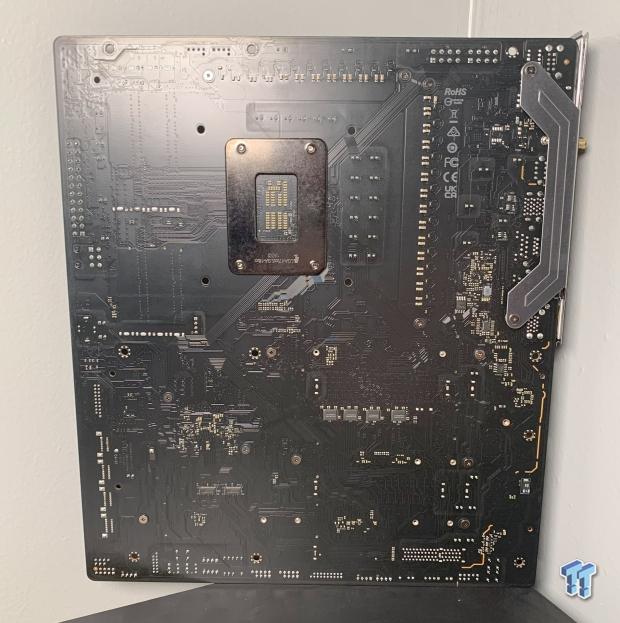 On the backside, we forego the armor for a clean look this time.

At the top of the rear I/O, we have DP and HDMI. Wi-Fi and audio come next, and then we move on to Thunderbolt 4 and the USB 3.2 connections. We do have both 1Gbe and 2.5Gbe at the very bottom.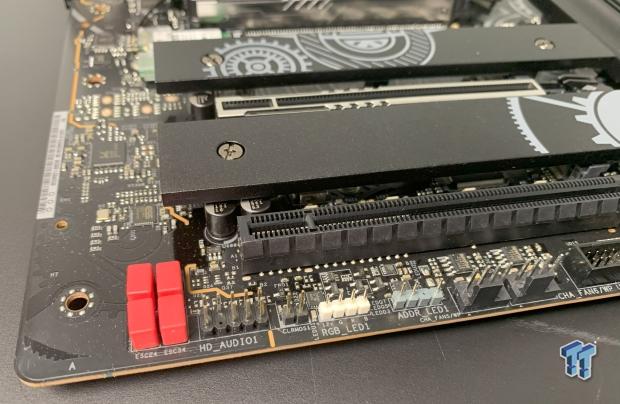 Kicking this off, we have a front panel audio header next to a bank of red WIMA audio caps. Further down, we run into fan headers and USB 3.2 headers.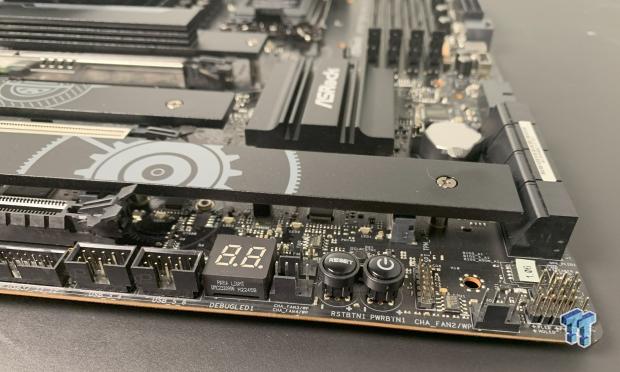 Further to the right, we have the debug LED and power and reset buttons. Far right, we have front panel chassis connections.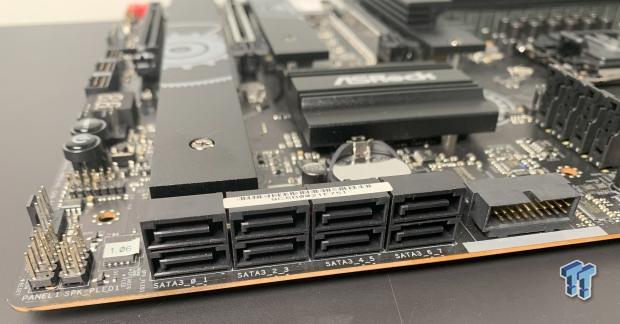 Around the first corner, we pick up all eight SATA ports, with both Gen 1 and 2 USB 3.2 headers far right.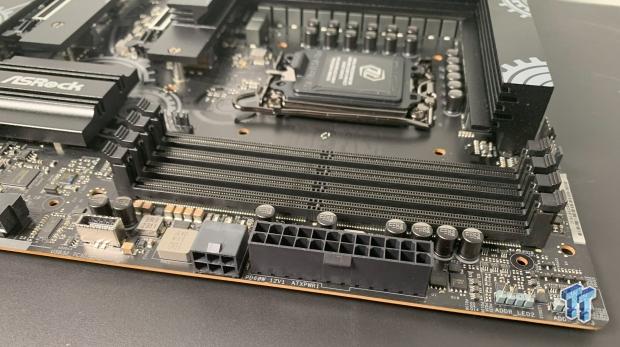 Further up the side, we run into a supplemental 6-pin power connection along with the 24-pin power and RGB headers.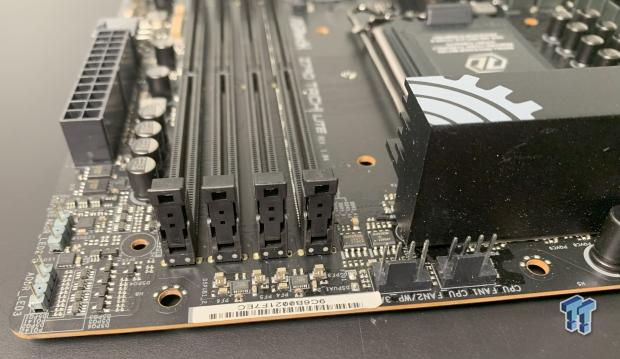 Across the top, we have dual 8-pin power connections, just like the original.
UEFI, Software and Test System
UEFI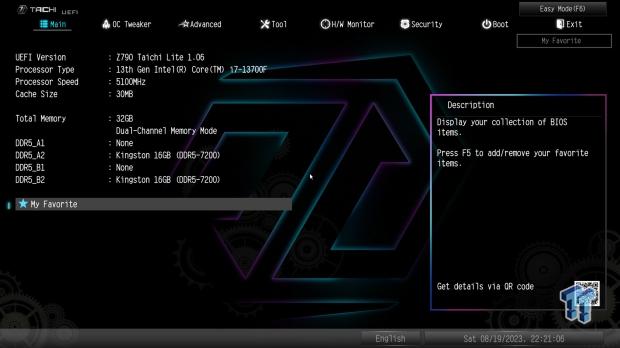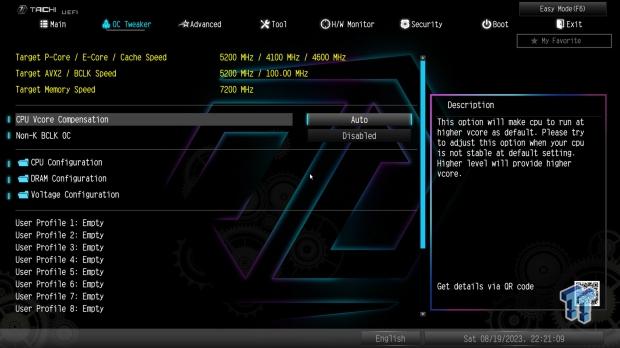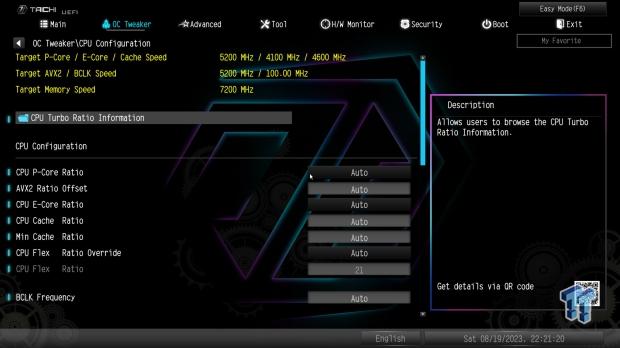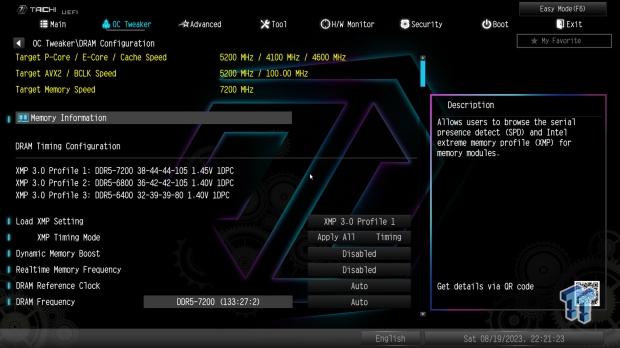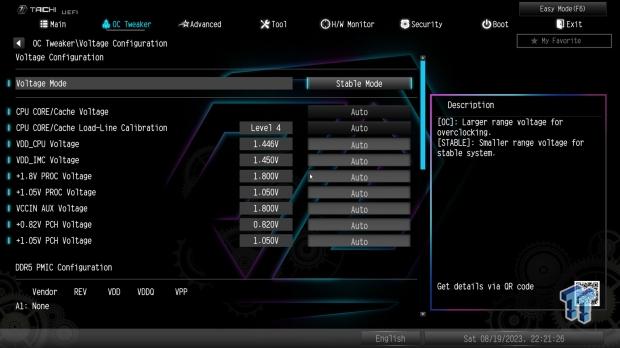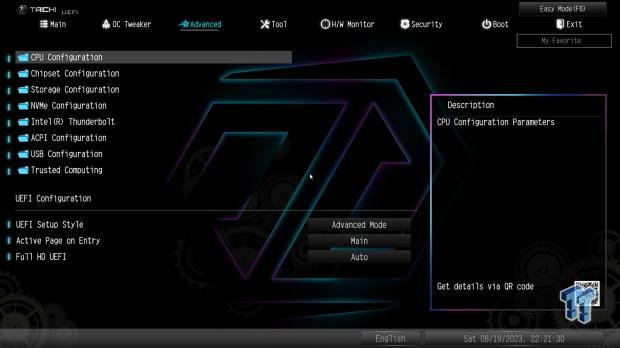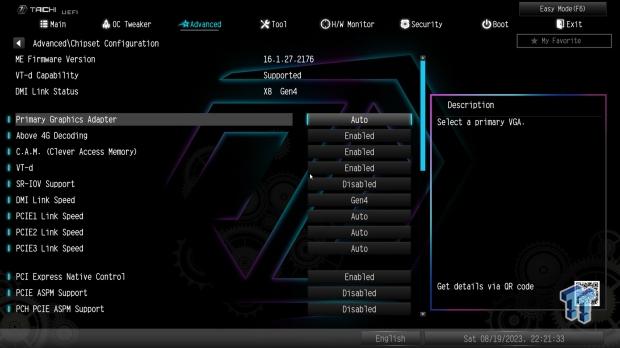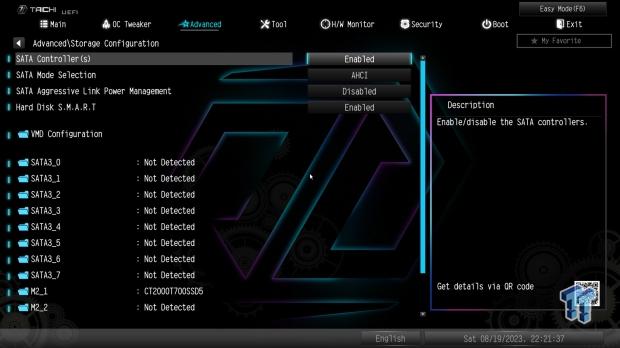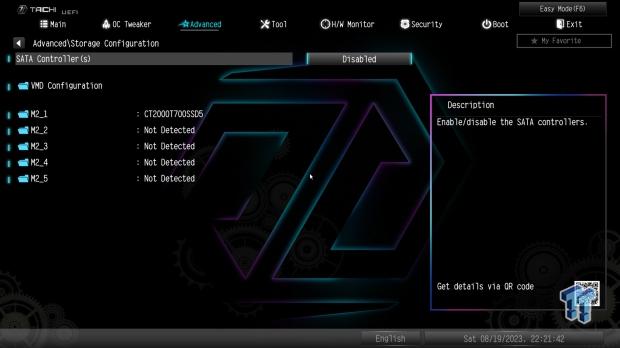 Anyone who has used an ASRock motherboard in recent generations should be able to recognize this BIOS. We still have the Taichi design. We begin with EZ Mode, followed by temperatures to the right and CPU and memory information at the upper left. The categories for DRAM, fans, and storage are separated below the dashboard; each has its own set of choices. We have simple access to boot priority on the far right.
The top of OC Tweaker displays the current CPU and memory clocks, with adjusting options for both below. Along with Thunderbolt and NVMe, SATA storage and PCH options are available in the advanced menu. Cores, including E and P cores independently, can be enabled or disabled in the CPU configuration.
Monitoring is included alongside fan control, while the tool menu allows you to control RGB and Secure Erase storage devices.
Motherboard Testing Supporters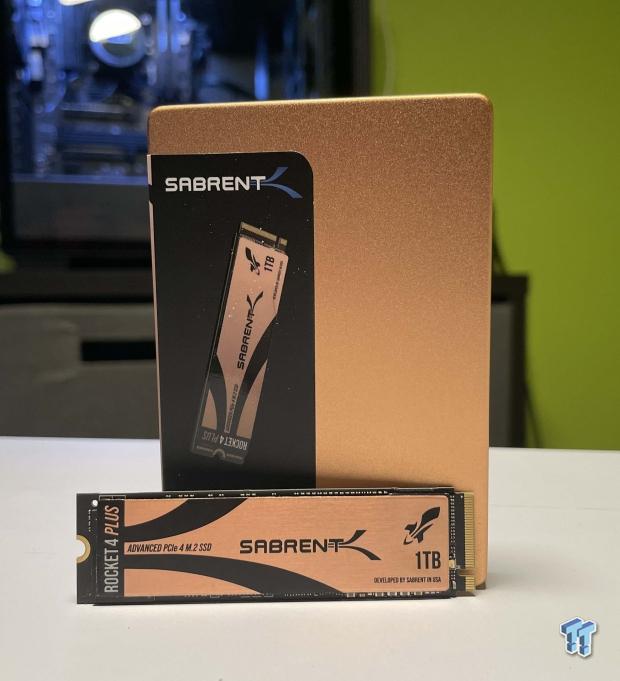 Sabrent supports our storage testing with the Rocket 4 Plus.
TweakTown Intel Motherboard Test System
Cinebench R23, Crossmark and AIDA64
Cinebench R23
Cinebench is a long-standing render benchmark that has been heavily relied upon by both Intel and AMD to highlight their newest platforms during unveils. The benchmark has two tests: a single-core workload utilizing one thread or 1T and a multi-threaded test that uses all threads or nT of a tested CPU.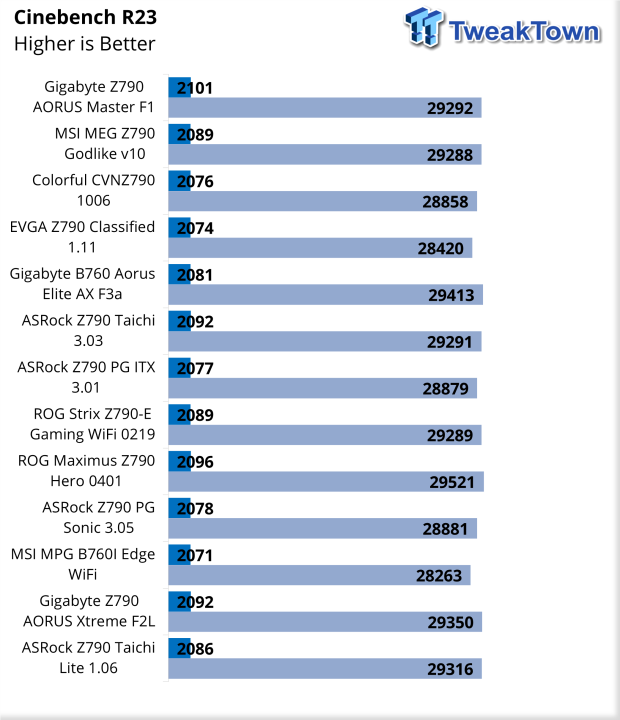 Taichi Lite performed just as well as the OG. We pulled 2086 1T and 29316 nT in R23.
CrossMark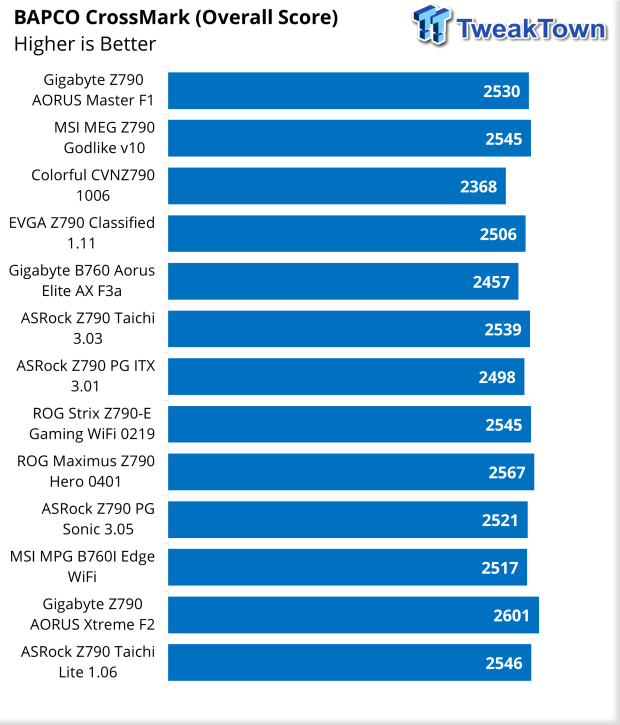 CrossMark picked up a score of 2546, a touch better than the OG.
AIDA64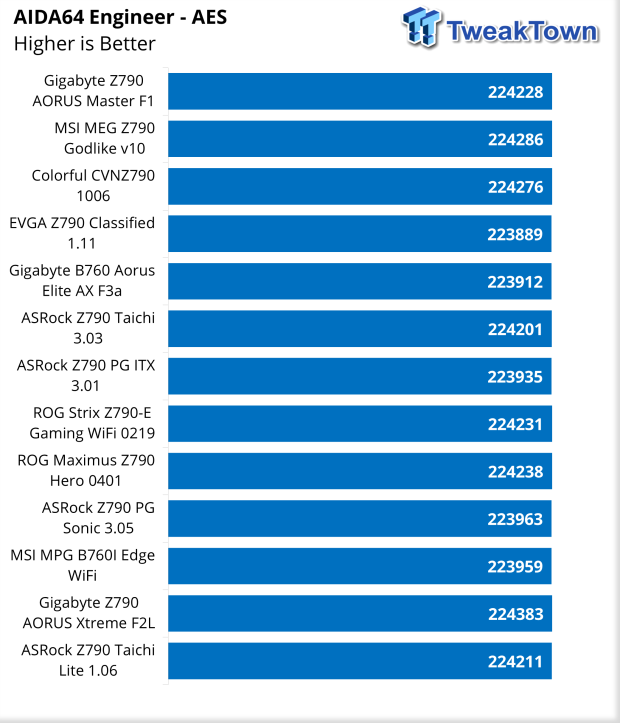 In AES, we picked up 224211.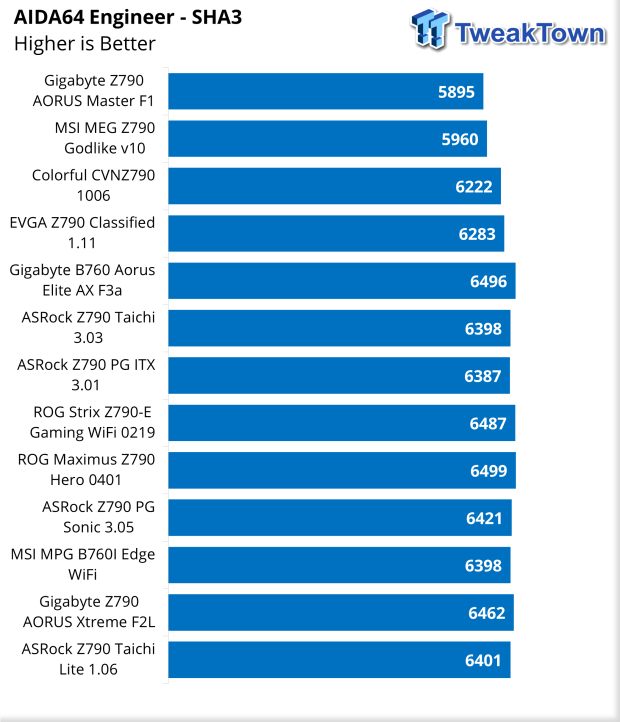 SHA3 tapped in at 6401.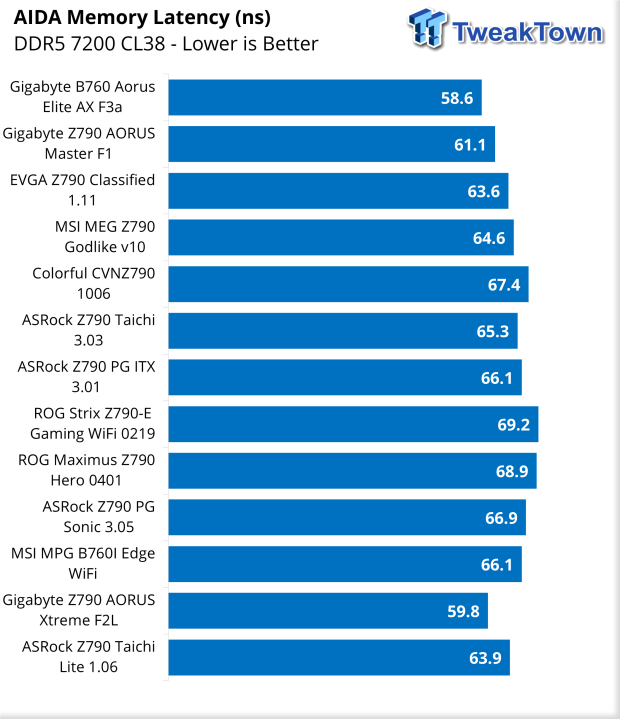 Memory latency landed at 63ns.
UL Benchmarks
3DMark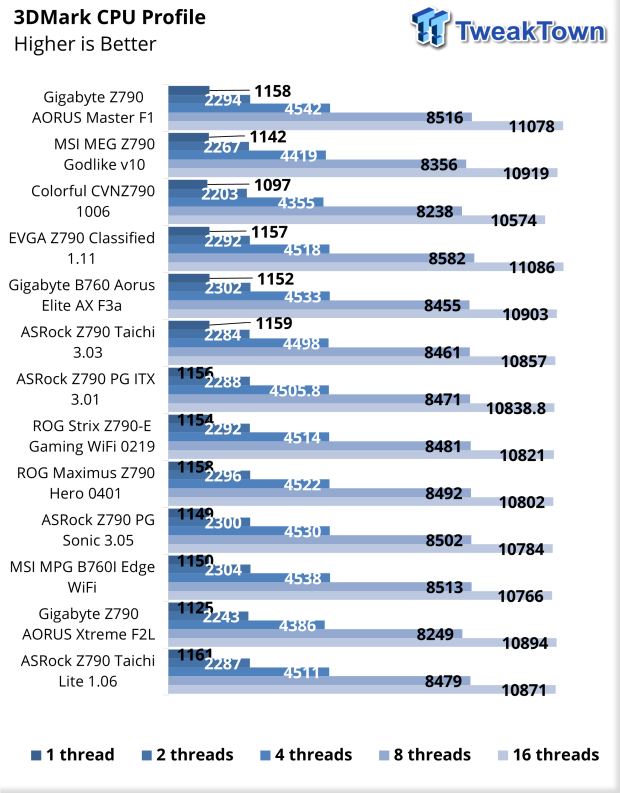 CPU Profile was our first Futuremark workload, which gave us 1161 single thread and 10871 multi-thread.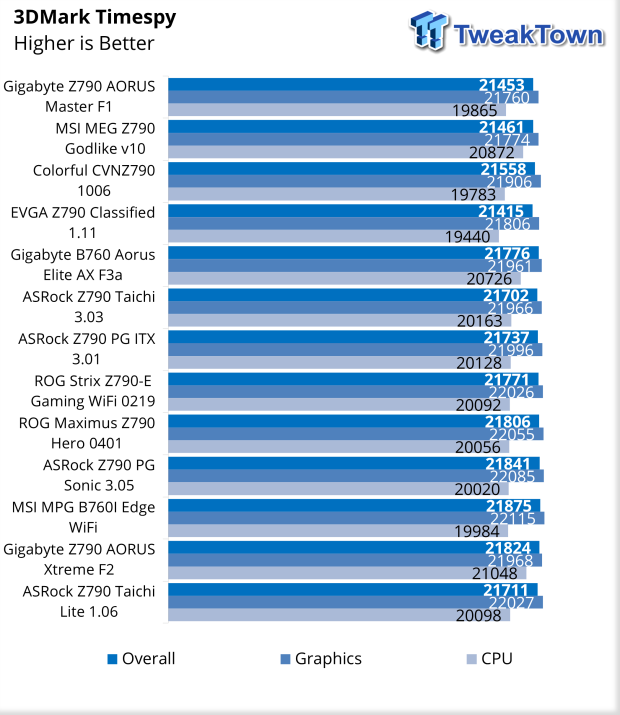 Timespy did quite well, too, with the Taichi Lite bringing us 217711 overall.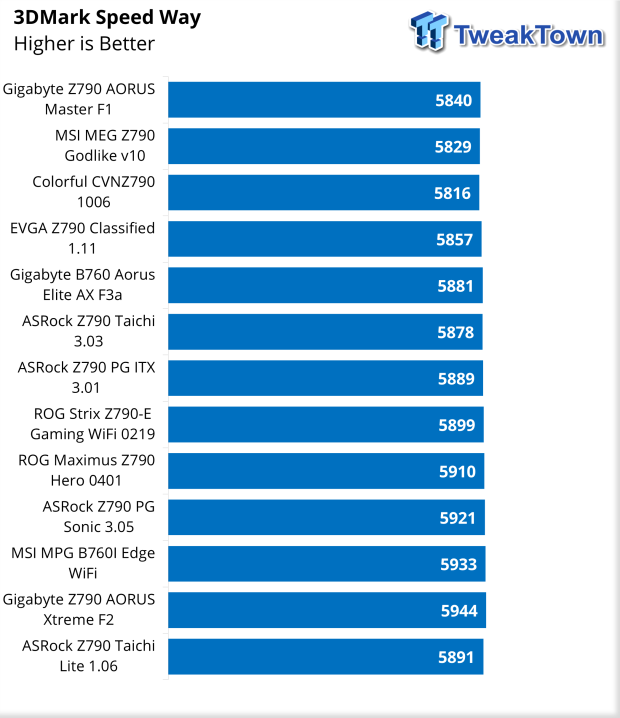 Speed Way was good, too. We landed just above the original Taichi with a score of 5891.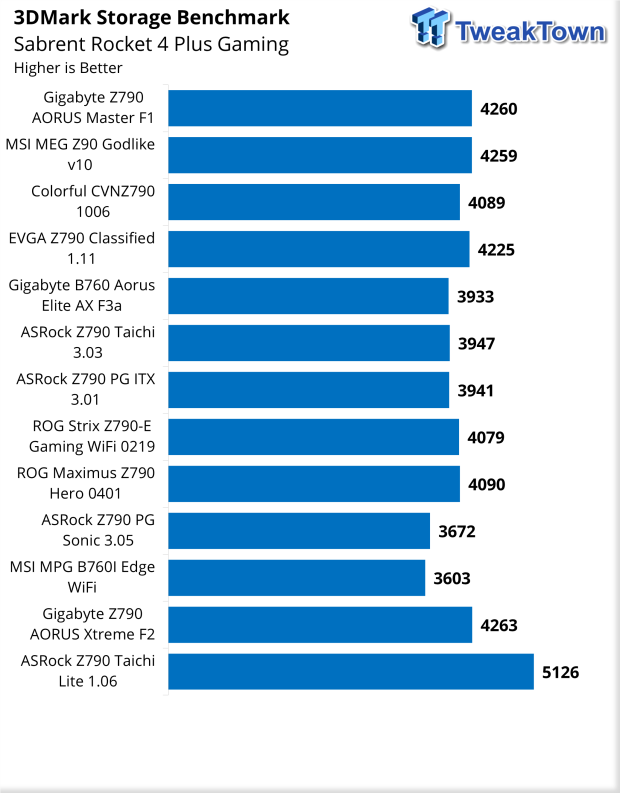 Storage testing landed us with the highest score we have had yet on an Intel motherboard at 5126.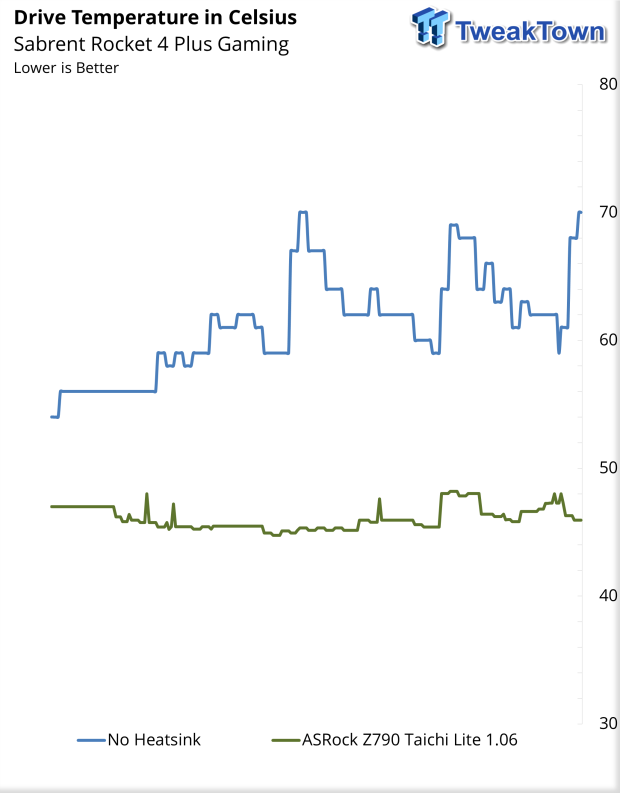 Adding to this, the Taichi Lite kept our Rocket 4 Plus G cool, peaking near 50c a few times.
Gaming Benchmarks and Final Thoughts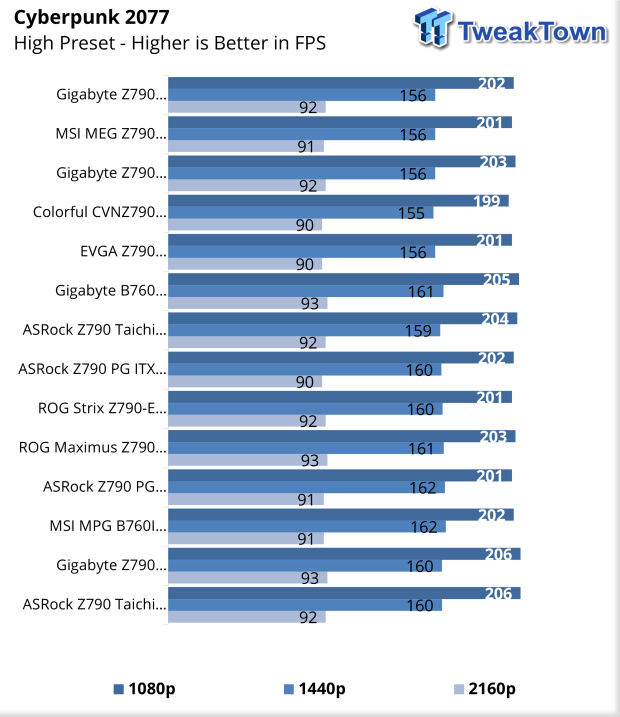 We default to our Cyberpunk 2077 benchmark for gaming, testing 1080p, 1440p, and 4K. Taichi Lite provided 206 FPS at 1080p, 160 FPS at 1440p, and 92 FPS at 4K.
Final Thoughts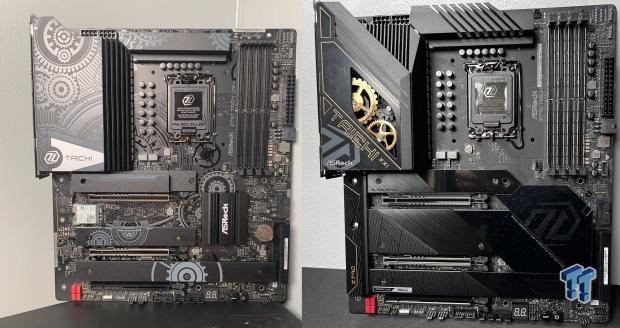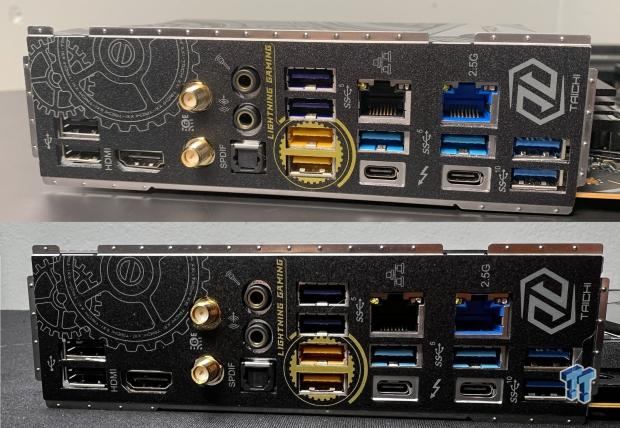 With Z790 seemingly getting a breath of life from a possible 14th Gen refresh, the Z790 Taichi Lite is a fantastic motherboard from ASRock and even better than the original offering, assuming you don't mind the aesthetic design changes. That said, the entire underlying hardware design and layout has stayed the same - Taichi Lite being on the left and top of the two above images.
As for testing, everything went well and, as expected, performs just as well as the original board. Some benchmarks got a boost in performance: the lineup of 3DMark workloads from CPU Profile to Speed Way and Timespy. Adding to this, we picked up our highest score yet in 3DMark Storage, with the Taichi Lite pulling in a score of 5126. Cyberpunk 2077 gained 2 FPS at 1080p but otherwise was dead on with the rest of the pack.
The big story for the Taichi Lite is ASRock's ability to cut a good amount of cost off this motherboard, to the tune of $130. Even better, they have done it by seemingly changing the aesthetic design. That all said, this is a fantastic board and my new pick for anyone wanting a top-end Z790 on a budget.