Crucial's High-Performance RAM - Ballistix PC2-8000 EPP Tested
We check out Crucial's high-performance DDR-2 PC2-8000 Ballistix RAM in overclocking and compare to other memory.
Published Tue, Dec 19 2006 11:00 PM CST
|
Updated Fri, Sep 18 2020 10:50 PM CDT
Introduction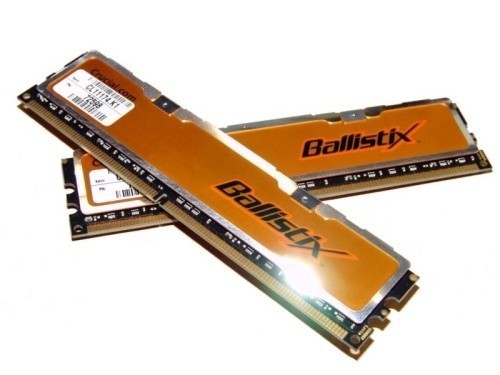 DDR-2 memory has really become the memory for the future or at least for the next couple of years. Its ability to deliver speeds well beyond the ability of the aging DDR memory standard makes it a far better option.
When DDR-2 made its debut to the memory world, honestly we were expecting to see another Rambus incident - another high priced, latency riddled memory that no one wanted or could afford. Intel moved all its platforms to the DDR-2 memory standard, including its notebook and Celeron-D platforms. While this was good to see, AMD's adoption to the DDR-2 memory standard with their AM2 platform really put the nail in the coffin for the DDR memory standard. And in fact, now no new platforms are being made to support DDR, all AMD and Intel based system now only support DDR-2 memory.
Every major memory company has taken DDR-2 to heart and they will want to in order to survive in the memory industry, and with Core 2 and its supporting chipsets now making high FSB overclocks, the emphasis is on high speed memory modules for gamers and overclockers.
Crucial has been one of the biggest memory manufacturers for the past 5 years. It has been one of, if not the biggest, online memory retailer of all time with extremely reasonable prices as well as extremely reliable modules and customer support.
Today we have from the Crucial labs their Ballistix PC2-8000 2GB memory kit. We will put it through its paces and see if it would make a good choice for a gaming system or overclocker.
The Modules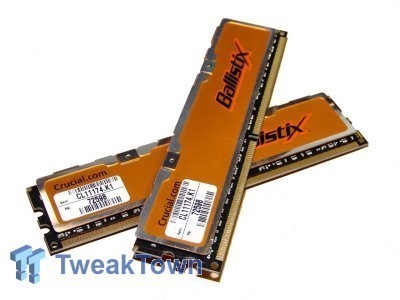 Our package arrived in a cardboard box with the Crucial sticker on the front with some basic info on the memory modules that were supplied. Our kit was the new 2GB variant with 2 x 1GB modules for Dual Channel systems. Dual Channel has been around for ages now, and has proven to be just what the doctor ordered especially for the Intel platform which can support extremely high bandwidth memory across its quad pumped FSB.
Crucial Ballistix memory modules are rated from the factory to run at speeds of 1000MHz DDR with a timing profile of 5-5-5-15, which is the highest latency set that the DDR-2 memory standard provides. These ratings are for the modules at 1000MHz, so
usually
if you want to run the modules at lower speeds with tighter timings, generally this is easily obtainable. The modules also are rated to a maximum voltage of 2.2v without voiding your warranty, that's a +0.4v increase over default. Most boards these days go beyond that, so if you want to go higher you will void your warranty.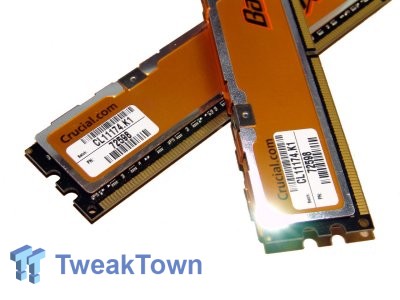 When it comes to marking on the modules, Crucial has really kept it low key - in fact, there are no actual specs of the memory speed or timing ratings. For these you need to use the model number that is printed on a small piece of sticky paper attached to the heatsink and check the Crucial website to get any relevant info on the modules.
Benchmarks - Test System Setup and Sandra
Test System SetupProcessor
: Intel Core 2 Extreme X6800 (Supplied by
Intel
)
Motherboard
: eVGA nForce 680i (Supplied by
eVGA
)
Hard Disk
: 500GB Seagate 7200.9 SATA (Supplied by
Seagate
)
Graphics Card
: MSI Radeon X1950 Pro (Supplied by
MSI
)
Cooling
: Gigabyte Neon775 (Supplied by
Gigabyte
)
Operating System
: Microsoft Windows XP SP2
Drivers
: nVidia nForce Platform Driver 9.53, ATI Catalyst 6.11 and DX9c
Our memory test system makes use of the new nForce 680i chipset. We use this motherboard due to its ability to overclock the memory asynchronously to the FSB, allowing us to determine the memory's overall max rating without the CPU or other system components bottlenecking the system.
We tested the Crucial Ballistix memory at 800MHz DDR using the SPD timings (5-5-5-15) and then we also ran the memory at 800MHz DDR with the tightest timings we could attain out of the RAM, which proved to be 4-4-4-12 at 800MHz DDR.
Lastly we put the memory to its max we could get out of it using SPD timings. We managed to get a maximum speed of 1102MHz DDR with the DRAM voltage at 2.4v - maximum speed at 2.2v was 1080MHz.
Let's get this show on the road and see how the Crucial memory compares against some of the latest high-end RAM from Corsair which is also at its default and maximum OC speed.
SiSoft SandraVersion and / or Patch Used:
2007
Developer Homepage:
http://www.sisoftware.co.uk
Product Homepage:
http://sisoftware.jaggedonline.com/index.php?location=home&a=TTA&lang=en
Buy It Here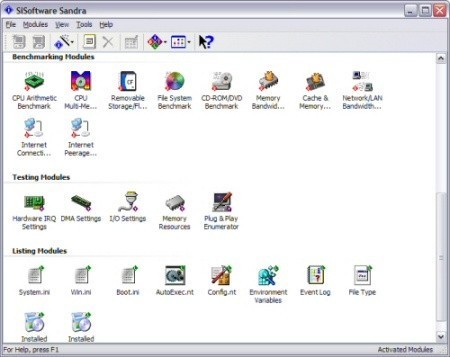 SiSoft Sandra (
S
ystem
AN
alyser,
D
iagnostic and
R
eporting
A
ssistant) is a synthetic Windows benchmark that features different tests used to evaluate different PC subsystems.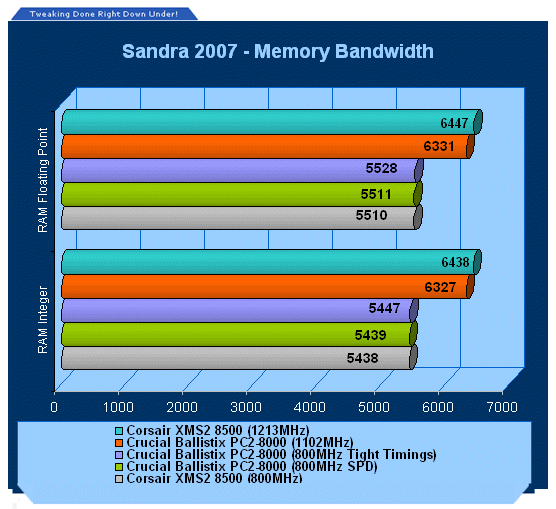 At 800MHz the Crucial and Corsair manage to score the same results as they both use the same default timing profiles.
With the timings lowered on the Crucial we see a slight increase in memory performance. At max memory clock the Corsair manages to win due to its higher clock rate at overclocked speeds.
Benchmarks - PCMark
PCMarkVersion and / or Patch Used:
1.2.0
Developer Homepage:
http://www.futuremark.com
Product Homepage:
http://www.futuremark.com/products/pcmark04/
Buy It Here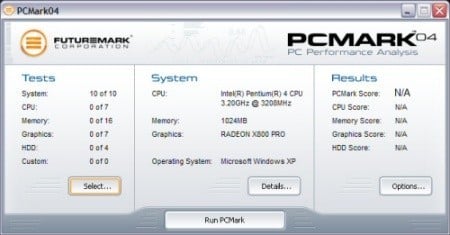 PCMark is a multipurpose benchmark, suited for benchmarking all kinds of PCs, from laptops to workstations, as well as across multiple Windows operating systems. This easy-to-use benchmark makes professional strength benchmarking software available even to novice users. PCMark consists of a series of tests that represent common tasks in home and office programs. PCMark also covers many additional areas outside the scope of other MadOnion.com benchmarks.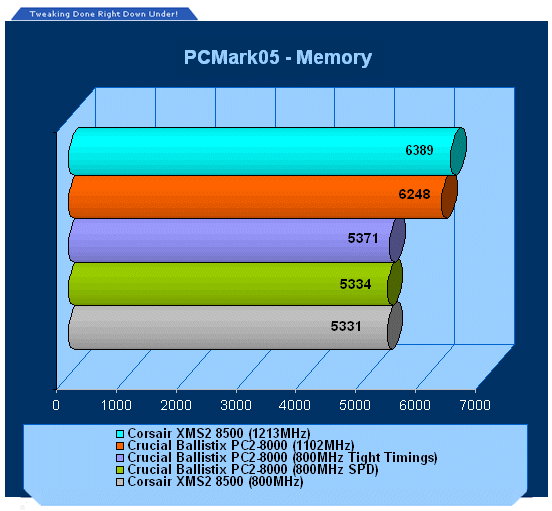 PCMark shows the same results as Sandra 2007.
Benchmarks - ScienceMark
ScienceMark 2.0
ScienceMark 2.0 is a mathematical program designed to stress the memory subsystems of both desktop/workstation and server environments to determine the read/write latency as well as the overall memory bandwidth available between the CPU and the memory controller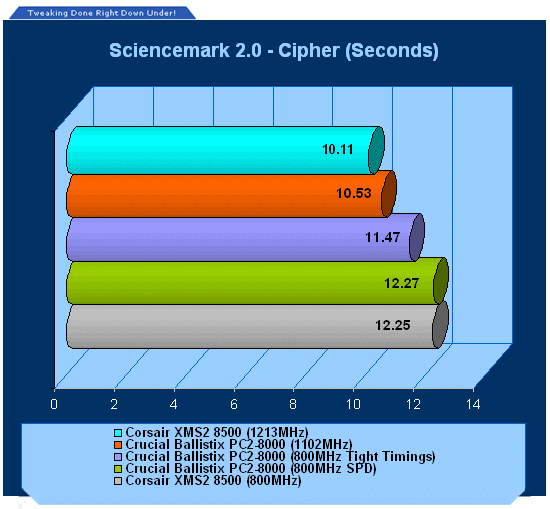 ScienceMark puts the Crucial in the lead at 800MHz when the timings are lowered. At overclocked we see the Corsair modules win out.
Benchmarks - Adobe Premiere Elements
Adobe Premiere Elements 2.0Version and / or Patch Used:
2.0
Developer Homepage:
http://www.adobe.com
Product Homepage:
http://www.adobe.com/products/premiereel/
Buy It Here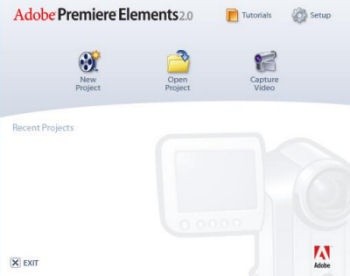 Our test with Adobe Premiere Elements 2.0 is performed with a raw two hour AVI file. It is then compressed into DivX format using the latest version codec. We measure the time it takes to encode and then record CPU usage.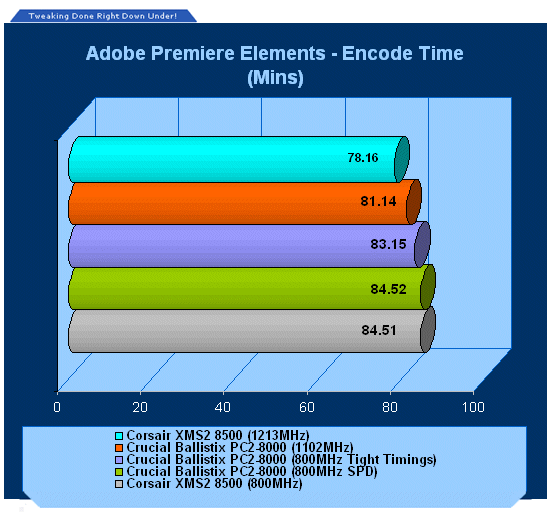 At 800MHz, even with the lower timings, there isn't much difference here. It's not until the memory speed is increased that we see any improvement.
Benchmarks - PREY
PREYVersion and / or Patch Used:
1.2
Timedemo or Level Used:
Hardware OC Demo
Developer Homepage:
http://www.humanhead.com
Product Homepage:
http://www.prey.com
Buy It Here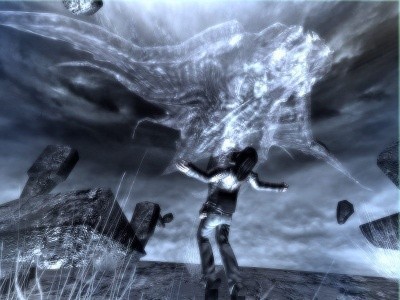 PREY is one of the newest games to be added to our benchmark line-up. It is based off the Doom 3 engine and offers stunning graphics passing what we've seen in Quake 4 and does put quite a lot of strain on our test systems.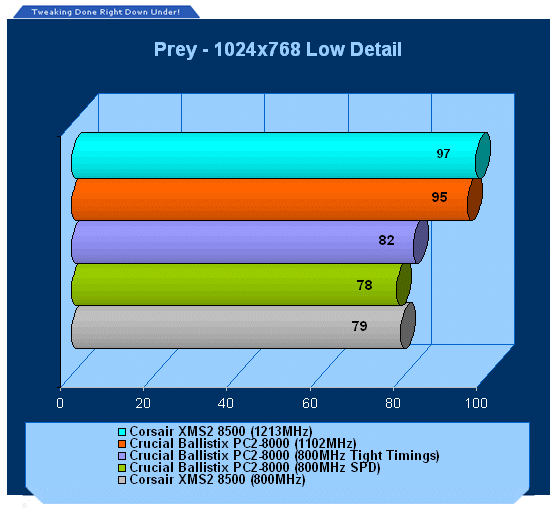 PREY shows a slight difference between the 800Mhz SPD and 800MHz tight timings, the lower the timings here make a difference, when the memory clock is increased we see even more FPS being produced, with the Crucial RAM only a little behind Corsair.
Final Thoughts
Lately the emphasis has been faster memory speeds over lower latencies. And as we can see here, the lower (tighter) latencies do help, but if you want to overclock your FSB to get the CPU into the equation as well, you are going to need some high clocking RAM. That is unless you are using a motherboard chipset designed for overclockers like nVidia's nForce 680i which allows unlinked overclocking of the CPU FSB and memory clock speeds. If you're using a motherboard which uses something like the Intel P965 or 975X, you'll need some DDR-2 memory which can keep up with the CPU FSB for obtaining your CPU overclock.
Crucial has been in overclocking for some time now, and the Ballistix modules do show the best of what Crucial has managed to engineer. While it's not as good as high-end modules from companies like OCZ and Corsair, it is still pretty good and managed to produce quite a decent overclock during our testing.
When we start to consider the value side of things, both cost around the same each for the 2GB kits with Crucial only being a little more expensive. This tends to make the Corsair XMS PC-8500 memory a better choice as it's rated for 1066MHz DDR (PC-8500) operation from factory whereas the Crucial is only rated to 1000MHz DDR (PC-8000) and with the extra clock speed obtained from the Corsair when overclocking, it's looking like a more attractive option in our opinion.
Overall Crucial has put its nose into the high-end memory market and have given a great product that is very worthy for the 680i series chipset but if you look into a little deeper, you might find other memory modules which are a little better value for money. Although, we still recommend the Crucial Ballistix memory because, as always, we had no issues at all with stability and customer service is always very good at Crucial.
- Pros
Fast, rock solid and looks good
Does tight timings at 800MHz whereas Corsair doesn't like it as much
Supports EPP for nForce motherboards
Overclocking up to 1102MHz at 2.4 volts
- Cons
Slightly overpriced, price / MHz higher than Corsair XMS PC-8500
- Latest Pricing
Rating - 8.5 out of 10
PRICING: You can find products similar to this one for sale below.
United States: Find other tech and computer products like this over at Amazon.com
United Kingdom: Find other tech and computer products like this over at Amazon.co.uk
Australia: Find other tech and computer products like this over at Amazon.com.au
Canada: Find other tech and computer products like this over at Amazon.ca
Deutschland: Finde andere Technik- und Computerprodukte wie dieses auf Amazon.de
We openly invite the companies who provide us with review samples / who are mentioned or discussed to express their opinion. If any company representative wishes to respond, we will publish the response here. Please contact us if you wish to respond.