TweakTown's Rating: 90%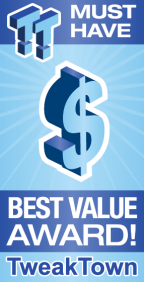 The Bottom Line
AVerMedia's Live Gamer Extreme 3 provides a very solid capture card solution for any gamer that is looking to get into the streaming/content creation game at an affordable price.
Pros
+

Plug-and-Play

+

Intuitive software

+

Aesthetic design

+

Affordable solution
Cons
-

Software sometimes crashed

-

Device sometimes didn't respond, requiring plugs to be reinserted
Should you buy it?
Avoid
Consider
Shortlist
Buy
Introduction & Specification Details and Close-up
AVerMedia has made a splash into the capture card market with a new entry paired with a new software tool designed to make recording and streaming easy.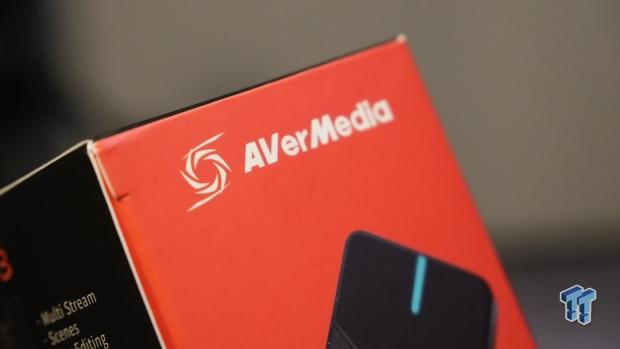 Introducing the Live Gamer Extreme 3, a plug-and-play capture card capable of simultaneously capturing up to 4K 30 FPS, variable refresh rates, and stream to multiple streaming platforms such as Twitch and YouTube. The new $169 capture card is paired with the RECentral software tool that AVerMedia claims is a user-friendly live streaming and recording tool that allows users to quickly edit their favorite clips out of long recordings, capture screens, live editing, and more.
AVerMedia is aiming the Live Gamer Extreme 3 predominately at console gamers that wish to play games in 4K HDR while also being able to capture games in 4K SDR. Notably, AVerMedia has added VRR support to the capture card and support for higher refresh rates. Before we get into the software, we will take a close-up look at the Live Gamer Extreme 3.
Close-up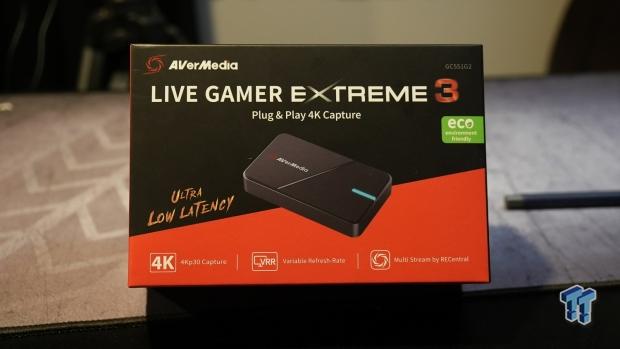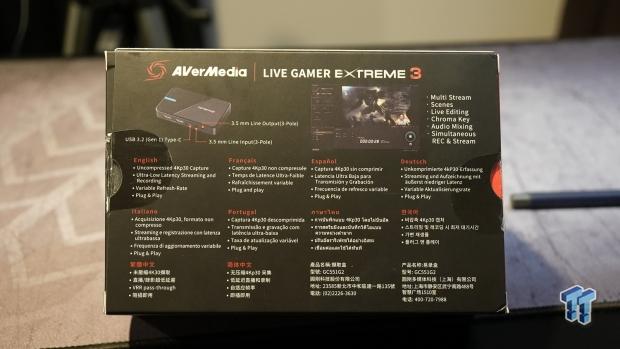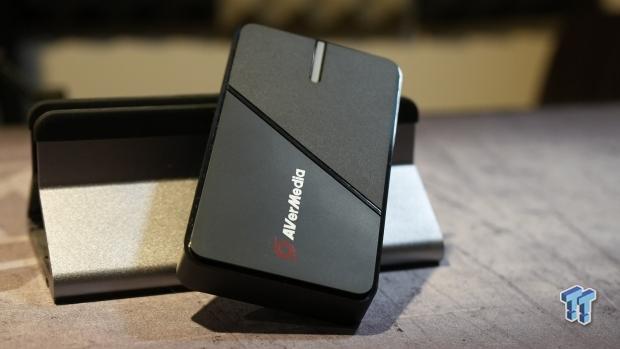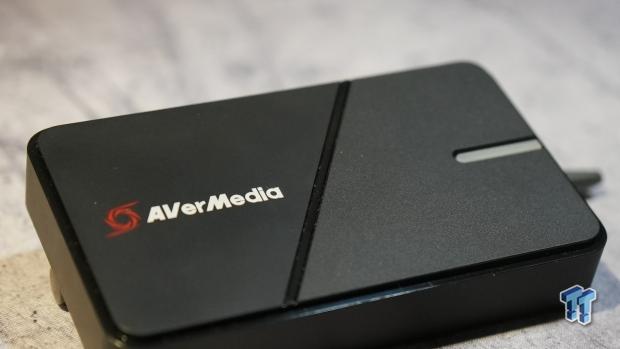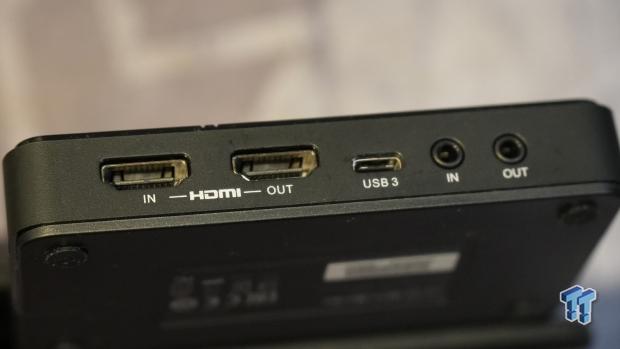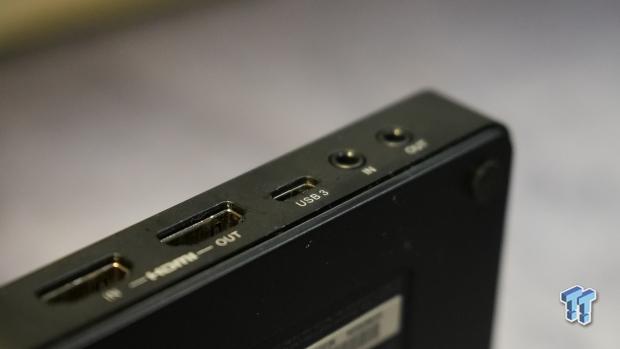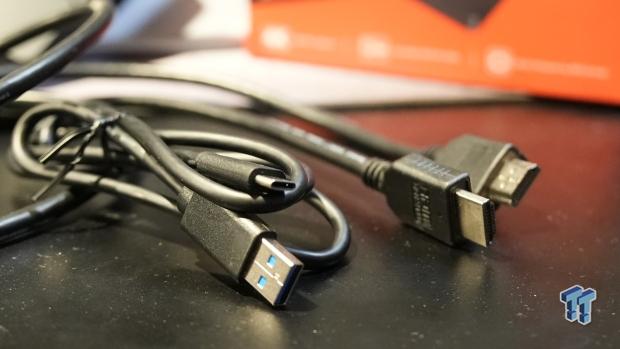 Jak's Test System Specifications
Design & Software
Design
The Live Gamer Extreme 3 has a small footprint and features a compact design that is very sturdy to hold in hand. The capture card is very light, coming in at only 85 grams, and measuring in at 4.43 x 2.6 x 0.82 inches. The device itself sports an HDMI-In 2.0 and an HDMI-Out 2.0 port along with a USB 3.1 Type-C port and audio in and audio out port. Overall, the design of the Live Gamer Extreme 3 is very clean, with all of the necessary ports front and center.
Considering the Live Gamer Extreme 3 is predominately aimed at console gamers, the small footprint and lack of multiple ports should allow for gamers to easily connect the device to their console and TV without getting confused as I did when I installed the Live Gamer Extreme 3.
Software
Introducing the AVerMedia RECentral 4 software, the main hub of everything that makes this capture card worthwhile.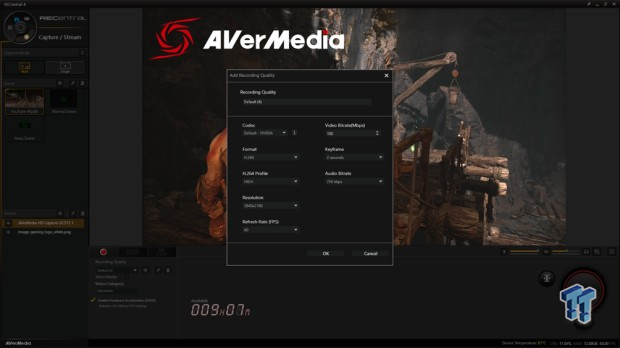 The RECentral 4 software will take you through an installation process that will eventually bring you to the above screen. Users can set custom preset recording profiles where the recording codec can be selected, the format, the resolution, and frames-per-second, along with additional settings such as keyframe, Video Bitrate, and audio bitrate.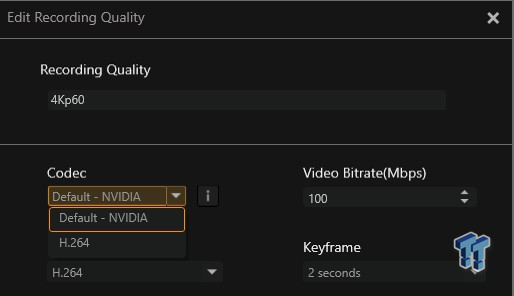 Above is an image showing that RECentral 4 is capable of allowing users to select between their CPU and graphics card for encoding.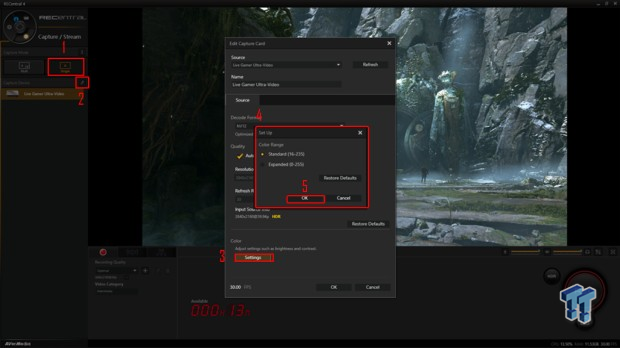 AVerMedia has also brought customization for users' capture cards, as the above image showcases options for color ranges. It's recommended that users select the same color range as their source. You do this by selecting Standard or Expanded. Typically this feature would be for PC users as console gamers can usually leave the color range on Standard.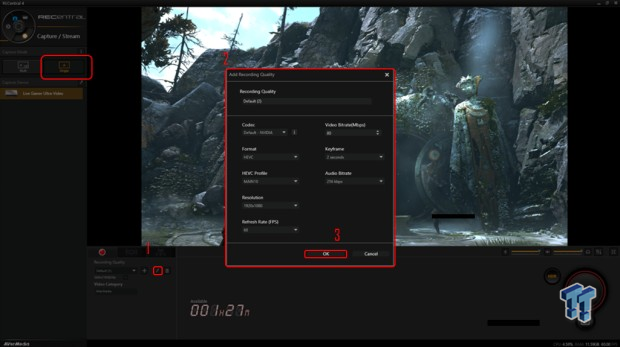 Buyers are able to record gameplay in HDR, and the fastest way to do so is to head straight to the Single recording option in the top left of the software, then to recording presets, click HDR, and then the big red record button. This will automatically record your source in HDR at 1080p. However, if you wish to tweak the record settings for yourself, head to the pen icon to begin customization.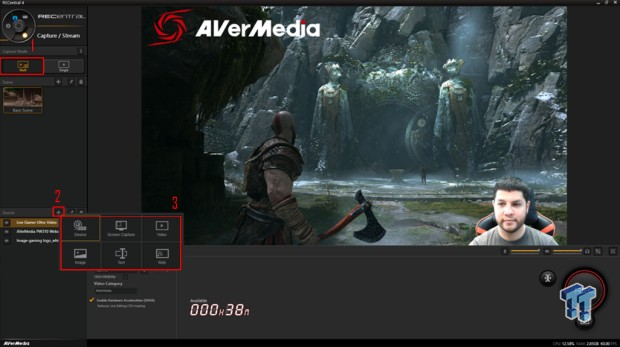 The Live Gamer Extreme 3 is capable of streaming to multiple platforms at once through its "multi" mode. Users will be able to add different elements to their streams, such as text, video, web connects, and more.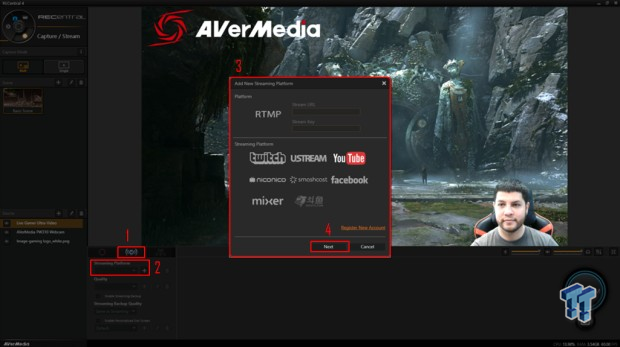 Streamers can enter their streaming details and their desired platform while also being able to create a custom streaming profile by selecting the "+" symbol.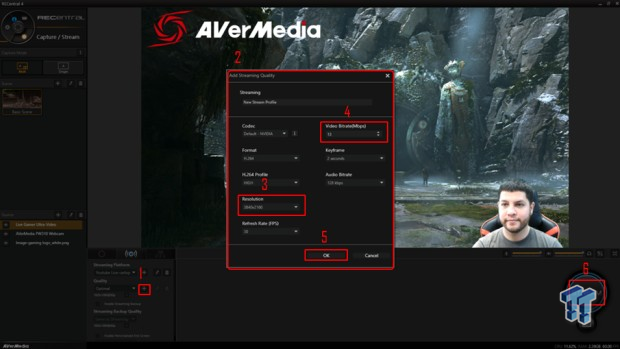 AVerMedia recommends when wanting to stream in 4K 30FPS, change the resolution to 3840x2160 and make sure the video bitrate is set to 13Mbps.
Overall, RECentral 4 is a very straightforward piece of software that I believe anyone who is looking to get into streaming/recording footage will be able to easily get their head around in a short amount of time. While it doesn't come with as many functions as a program such as OBS, it has all of the barebone requirements to make a decent capture card software work as intended.
With many customization options via profiles and a layout that is easy to navigate, I enjoyed spending my time in the RECentral 4 software testing the multiple ways to capture gameplay.
Performance
I tested the Live Gamer Extreme 3 over a weekend of Apex Legends, and because I own a 4K HDR display, I was able put it through its paces, testing all recording variations at 4K, 1440p and 1080p. I also tested the streaming and recording simultaneously feature. Out of all the testing that I conducted, I found nearly zero problems with the video that was being captured. It looked as slick as what the custom settings I had set should've produced.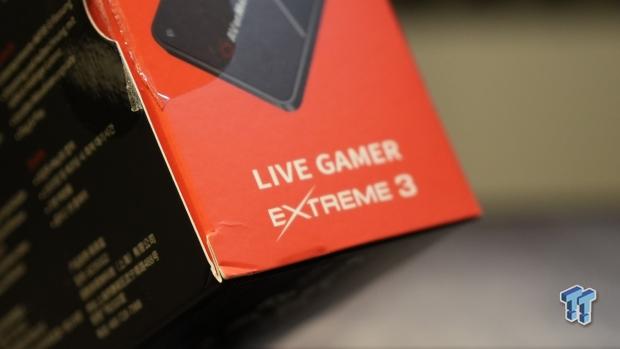 I could easily capture gameplay of Apex Legends at various refresh rates and resolutions, with many of my game-winning clips consisting of clean 1080p 60FPS videos as I was playing at 1440p at 120hz, utilizing the passthrough support of the Live Gamer Extreme 3. AVerMedia claims that the Live Gamer Extreme 3 is "ultra-low latency" and I can verify their claims as I didn't experience any latency on the passthrough signal, which was very impressive considering the price and size of the capture card.
The most impressive feature of the Live Gamer Extreme 3 is that it can simultaneously stream and record two different video profiles. AVerMedia informed me that this "multi" feature is key to the Live Gamer Extreme 3, and I completely agree; it certainly is one of, if not the best, device feature. Users can simply select the platform they wish to stream to in the drop-down menu. If it isn't there, it can be added via the +.
An example of how powerful this software is as follows. Users can set their streaming profile to 1080p 60FPS recording while also setting up a recording profile that records the stream at 4K 30fps. This would allow a streamer to capture their entire stream, which will be used to chop up into smaller clips for social media platforms such as TikTok.
Overall, the Live Gamer Extreme 3 performed exactly as intended, with next to no issues on the software and physical side of the device. Any issues were simply fixed by a restart of the device or a simple plug-in plug-out problem-solving method.
Final Thoughts
There isn't necessarily anything bad about the Live Gamer Extreme 3, but a few software tweaks that will no doubt be ironed out in future updates. However, should you buy one?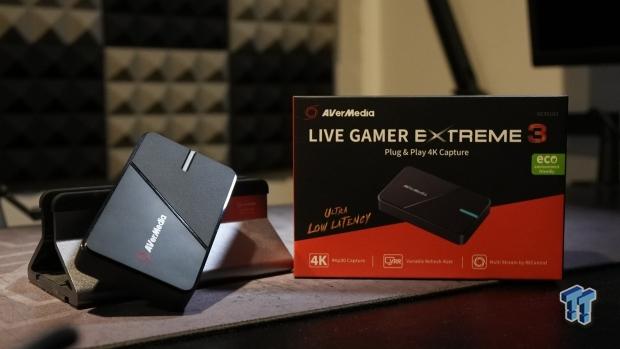 The Live Gamer Extreme 3 slots perfectly into AVerMedia's lineup of capture cards, sitting behind the GC551 at $179 and GC553 at $249. Considering the features of the Live Gamer Extreme 3 and the ease of use with the device/software, I would recommend this device to a gamer just looking to record and stream in a simple fashion.
A gamer looking to test the waters in the recording/streaming space should consider the Live Gamer Extreme 3, as it fills that need perfectly by being a reasonably priced capture card solution paired with a simple yet expandable software tool that can be customized to a certain degree.
A gamer thinking about becoming a creator needs a reliable capture card, and overall the Live Gamer Extreme 3 proved its nuts and bolts, bar a few minor issues when put through my rigorous testing regime.