Foxconn K8T890M2AA-KRS2H Motherboard - VIA back in Business?
We check out a cheap Foxconn motherboard for Socket AM2 processors based on a VIA chipset. Are VIA back in the game?
Published Sun, Dec 10 2006 11:00 PM CST
|
Updated Fri, Sep 18 2020 10:50 PM CDT
Introduction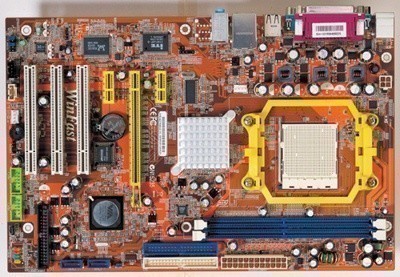 VIA has taken the biggest back seat in the hardware industry that we have ever seen. Once the biggest saviour to AMD, VIA barely gets a mention these days.
VIA's big claim to fame was when Slot A showed its face. AMD only had its 750 chipset to support it, and even this chipset wasn't what you would call a monster performer. It had bugs that prevented it working with GeForce 256 cards in AGP 2x mode. Its overall stability was extremely poor, not to mention AMD wasn't equipped to put out enough chipsets to satisfy demand from the motherboard manufacturers.
VIA came to the party with the first K7 supporting chipset, known as the KX133 - it brought the first 133MHz memory bus, AGP 2x support and a general overall stability to the K7 platform - both AMD and VIA benefited immensely from this with Intel having to sit this one out on the side lines.
When Socket A made its debut VIA simply reworked the KX133 chipset to work with the new socket and called it the KT133 in reference to the Thunderbird core CPU it was to support.
VIA's performance was far better than AMD's and even managed to kick SiS off the charts. It wasn't till nVidia decided to get into the AMD chipset market that VIA found itself in trouble. nVidia had better R&D, were willing to spend more money to invest and it seemed like an overall better strategy. This forced VIA to produce some chips that weren't up to scratch such as the KT333, KT400 and KT400A.
VIA did make a slight return with the KT600 and KT880 but too little too late as K8 now was the big thing coming, and nVidia already had its hands into this pot.
While VIA hasn't been able to take the performance crown from the chipset giant nVidia, it doesn't mean they have stopped their production of chipsets. It has been some time since anything VIA has hit out shores here at TweakTown and today we are going to give the first board we have here based on the K8T890 chipset a real going over.
Today we test Foxconn's K8T890M2AA-KRS2H and compare it against the nForce 570 chipset to see just what this chipset does have on offer. Is VIA back in business? We'll find out shortly!
Specifications
Specifications of the Foxconn K8T890M2AA-KRS2HCPU
Supports AMD Athlon 64, Athlon 64 X2, Athlon 64 FX, and Sempron in AM2
Chipset
VIA K8T890 PCI Express Chipset
VIA K8T890 Northbridge
VT8237R Plus Southbridge
Via V-Link @ 533MB/s
System Memory
2 DDR2 SDRAM 240pin DIMM Sockets
Supports DDR-400/533/667Mhz
128Bit Dual Channel
Supports up to 2GB Total Memory (2x 1GB)
Bus Frequency
200MHz Internal
2000MHz External
Hyper Transport Interconnect
Expansion Slots
1 PCI Express x16
2 PCI Express x1
3 PCI
Connectivity
2 Parallel ATA port supporting 4 IDE Drives
2 Serial ATA ports
1 Gigabit Ethernet Port
Expansion Ports
1 PS2 Keyboard Port
1 PS2 Mouse Port
8 USB 2.0 Ports (4 rear accessible, 4 via expansion bracket)
1 Serial Ports
1 Parallel Port
3 Stereo Audio Ports
Package and Contents
What's inside the package?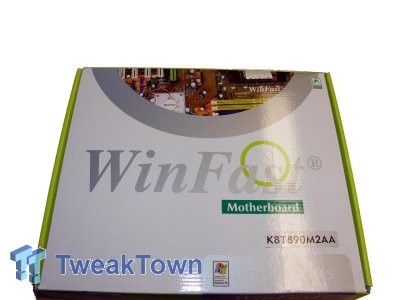 Foxconn uses a single box for its shipping purposes. This box is white with the company name on it. At the bottom a sticker is placed on the box with the model number of the board that is included.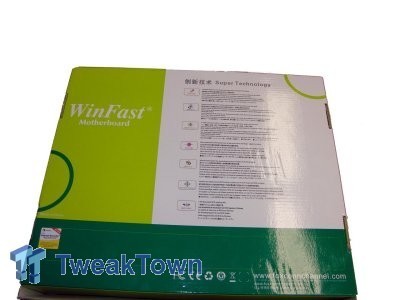 The back of the box doesn't contain much info at all; it just has some info on Foxconn in multi languages.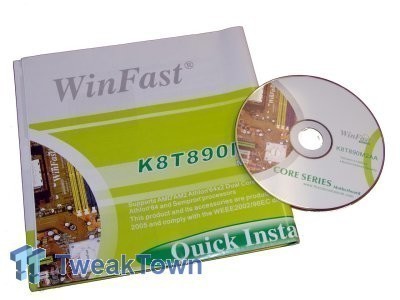 The board comes with very little in the way of documentations. A quick install pamphlet is all you get in order to setup the board - a detailed manual is on the CD.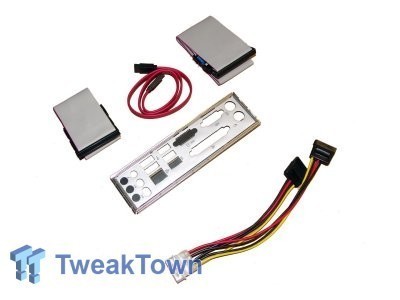 For the cable set you get a single IDE and FDD cable, 1 SATA data cable and a Molex to SATA power splitter. You also get the I/O shield for the back of the case. It's basically a very basic package but that should go a long way to help keep the price equally reasonable.
Motherboard
The Motherboard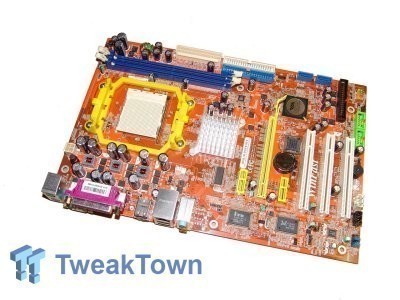 The board itself for a desktop board is extremely small. It uses only the original ATX layout; it will fit into even the tightest of ATX cases as it is only one spacer wide. In terms of layout things are done well. The 24-pin power connector along with the IDE ports is located behind the DIMM sockets. That's right; this board only comes with two DDR-2 memory slots. The 4-pin power connector is located at the top left of the board behind the PS/2 tower.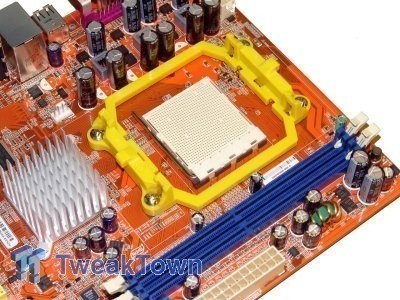 The CPU area is very neat and clean, installing large aftermarket heatsinks will be no problem here. The CPU is givens a 3 phase digital voltage regulation system to provide stable power.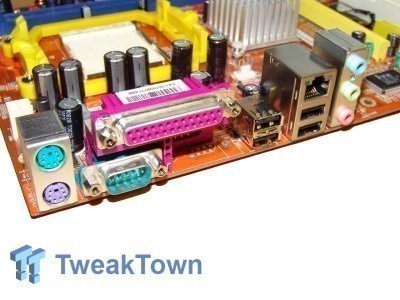 The rear I/O ports are pretty standard for this kind of board. You will note there is a missing port near the serial port. This PCB is also used for the K8M890 that has integrated graphics, so this is where the VGA port sits.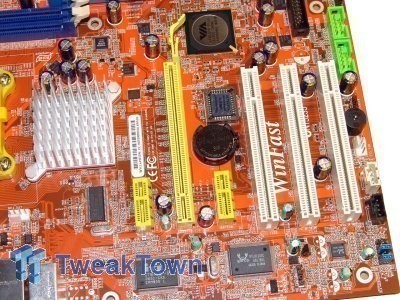 Expansions slots are plentiful. You get a standard PCI Express x16 slot for graphics a graphics card, a couple PCI Express x1 slots for standard expansion and three PCI slots for legacy support.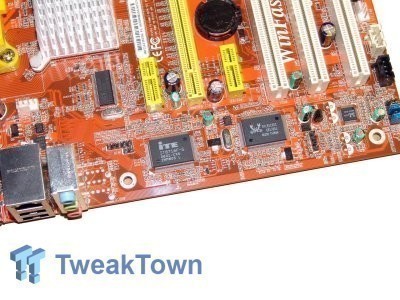 Lastly we come to the extended features that aren't supported directly by the chipset. Since VIA doesn't have an Integrated Gigabit MAC on its Southbridges like Intel, it relies on external controllers for this. A Realtek Gigabit PCI Express controller chip handles the LAN abilities of this board.
BIOS and Overclocking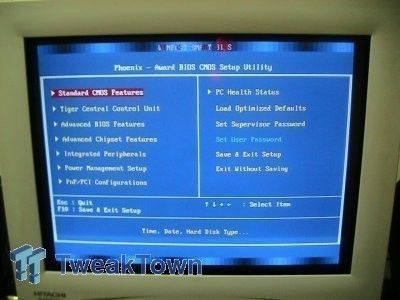 Now we come to the BIOS. The setup used is the Award v6.0 modular BIOS allowing vendors to customise their BIOS how they want it, especially for overclocking features. When you enter the BIOS, Foxconn has a scrolling colour banner at the top and bottom of the BIOS screen, its not visible really here but it's a nice touch. Foxconn places all overclocking and tweaking options under the Tiger Central Control Unit menu.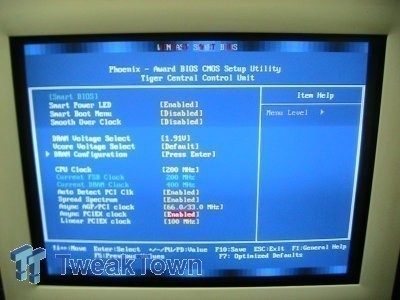 Once in the Tiger Central Control Unit menu you get faced with the overclocking options. There aren't as many as some boards out there but it will give you enough to overclock your board.
FSB : 200 to 500MHz in 1MHz increments
DRAM Voltage: 1.82v to 2.45v in 0.05v increments
Vcore Voltage: -0.500 to +0.3375v in 0.025v increments
If you set your PCI Async control to disable you are able to control the frequency of the PCI E clock, allowing you to lock it to 100MHz. Under the Advanced chipset Features menu is where you can adjust your K8 multiplier and Cool 'N' Quiet control.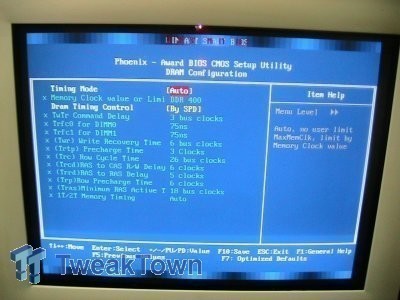 Lastly we have the DRAM setting menu, pretty standard here.
With all these settings we only managed to hit 274MHz FSB with the DRAM at 2.21v, CPU at default voltage and PCI Express locked at 100MHz - overall, not a very impressive overclock.
Important Editor Note: Our maximum overclocking result is the best result we managed in our limited time testing the motherboard. Due to time constraints we don't have enough time to tweak the motherboard to the maximum and find the highest possible FSB as this could take days to properly find. We do however spend at least a few hours overclocking every motherboard to try and find the highest possible overclock in that time frame. You may or may not be able to overclock higher if you spend more time tweaking or as new BIOS updates are released or "burn in" time might come into play if you believe in that.
Benchmarks - Test System Setup and Sandra
Test System SetupProcessor
: AMD Athlon 64 X2 3800+ AM2
Memory
: 2x 1GB DDR2-1066 Corsair (Supplied by
Corsair
)
Hard Disk
: 500GB Seagate 7200.9 (Supplied by
Seagate
)
Graphics Card
: MSI RX1950Pro (Supplied by
MSI
)
Cooling
: Gigabyte K8 Neon (Supplied by
Gigabyte
)
Operating System
: Microsoft Windows XP SP2
Drivers
: VIA Hyperion Pro 5.10a, nForce Platform Driver 9.16, ATI Catalyst 6.11 and DX9c
We pitted the Foxconn K8T890 against the MSI K9N SLI Platinum (based on the nVidia nForce 570 SLI chipset) using stock speeds as well as overclocked.
Our MSI testing motherboard was running at overclocked speeds of 352MHz FSB x 6 (2112MHz) and our Foxconn testing motherboard was running at overclocked speeds of 274MHz FSB x 8 (2192MHz). Clearly the NF5 platform has a big advantage when it comes to bus speeds.
Is VIA back in business when it comes to performance or is it back to the drawing board?
SiSoft SandraVersion and / or Patch Used:
2007
Developer Homepage:
http://www.sisoftware.co.uk
Product Homepage:
http://sisoftware.jaggedonline.com/index.php?location=home&a=TTA&lang=en
Buy It Here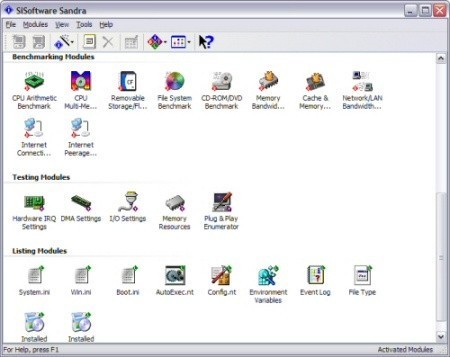 SiSoft Sandra (
S
ystem
AN
alyser,
D
iagnostic and
R
eporting
A
ssistant) is a synthetic Windows benchmark that features different tests used to evaluate different PC subsystems.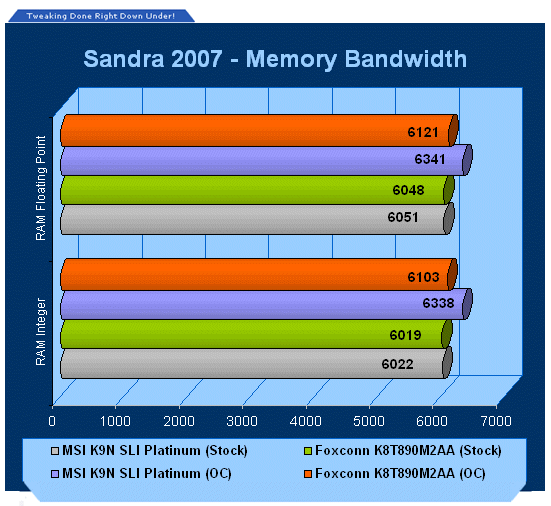 VIA's K8T890 manages to keep up just in stock speeds but due to its limited bus overclocking, the board simply can't handle the pressure nForce is able to exert.
Benchmarks - PCMark
PCMarkVersion and / or Patch Used:
1.2.0
Developer Homepage:
http://www.futuremark.com
Product Homepage:
http://www.futuremark.com/products/pcmark04/
Buy It Here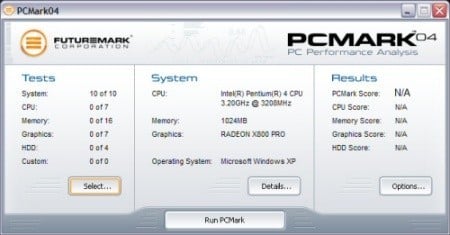 PCMark is a multipurpose benchmark, suited for benchmarking all kinds of PCs, from laptops to workstations, as well as across multiple Windows operating systems. This easy-to-use benchmark makes professional strength benchmarking software available even to novice users. PCMark consists of a series of tests that represent common tasks in home and office programs. PCMark also covers many additional areas outside the scope of other MadOnion.com benchmarks.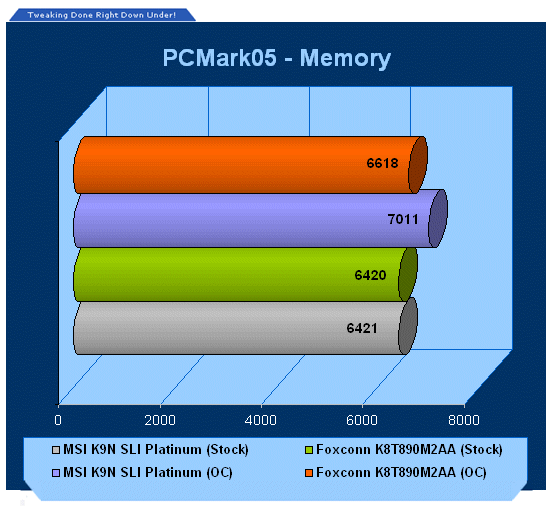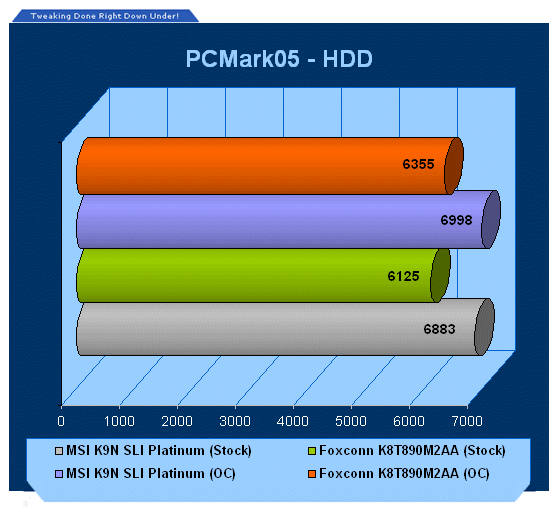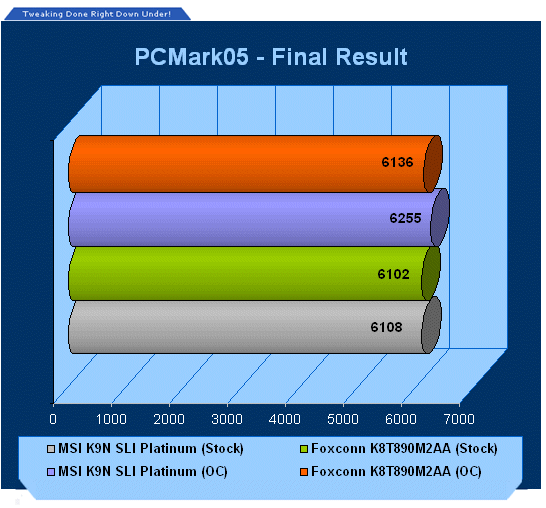 VIA's storage system performance falls below what we would consider good for today's motherboards, even ATI has shown better results than this. The aging VT8237R Southbridge is starting to show its age here and is not very good at all.
Benchmarks - Adobe Premier Elements
Adobe Premiere Elements 2.0Version and / or Patch Used:
2.0 with DivX Codec 6.4
Developer Homepage:
http://www.adobe.com
Product Homepage:
http://www.adobe.com/products/premiereel/
Buy It Here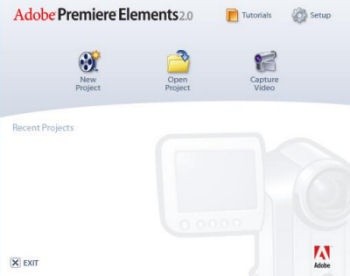 Our test with Adobe Premiere Elements 2.0 is performed with a raw two hour AVI file. It is then compressed into DivX format using the latest version codec. We measure the time it takes to encode and then record CPU usage.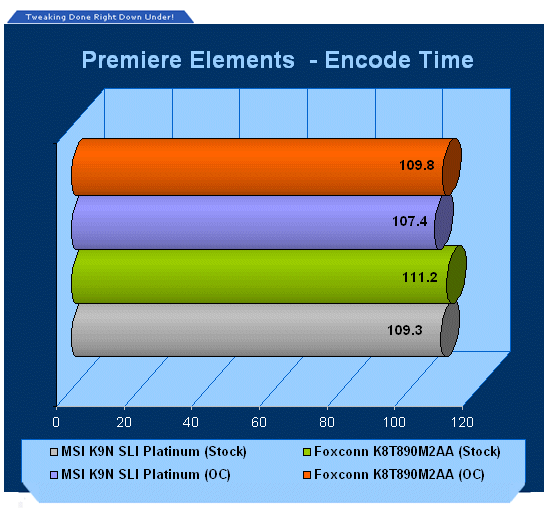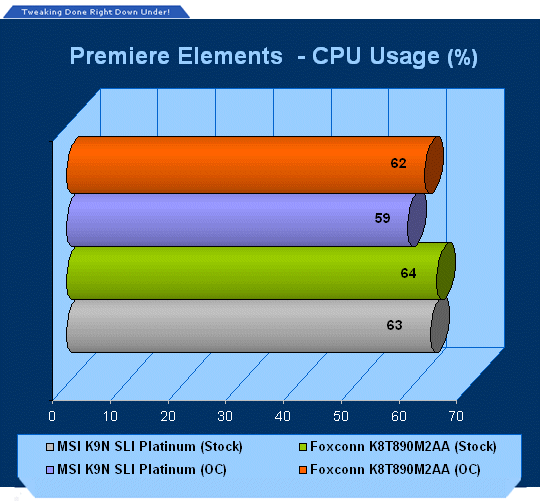 Here we can see that the VIA based chipset isn't as good with media encoding as the nForce is.
Benchmarks - 3DMark06
3DMark06Version and / or Patch Used:
Build 110
Developer Homepage:
http://www.futuremark.com
Product Homepage:
http://www.futuremark.com/products/3dmark06/
Buy It Here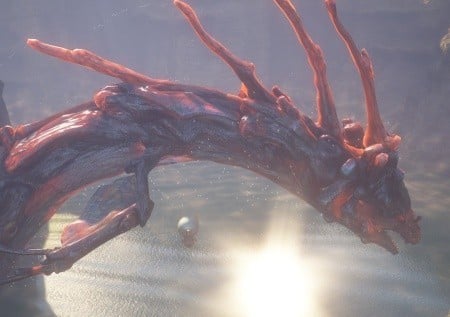 3DMark06 is the very latest version of the "Gamers Benchmark" from FutureMark. The newest version of 3DMark expands on the tests in 3DMark05 by adding graphical effects using Shader Model 3.0 and HDR (High Dynamic Range lighting) which will push even the best DX9 graphics cards to the extremes.
3DMark06 also focuses on not just the GPU but the CPU using the AGEIA PhysX software physics library to effectively test single and Dual Core processors.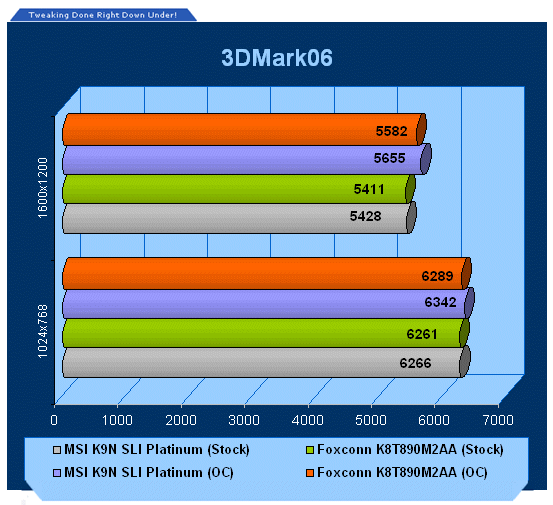 In our first synthetic game we see that despite the short comings in the system tests, the VIA based Foxconn board is able to hold its ground under stock but at OC speeds it's simply not able to keep up.
Benchmarks - PREY
PREYVersion and / or Patch Used:
1.2
Timedemo or Level Used:
HardwareOC Timedemo
Developer Homepage:
http://www.humanhead.com
Product Homepage:
http://www.prey.com
Buy It Here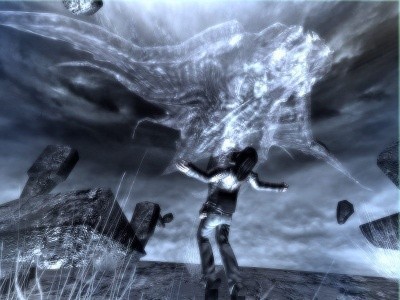 PREY is one of the newest games to be added to our benchmark line-up. It is based off the Doom 3 engine and offers stunning graphics passing what we've seen in Quake 4 and does put quite a lot of strain on our test systems.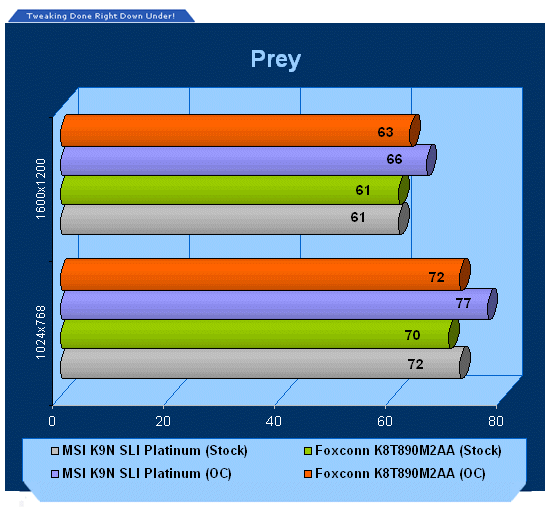 PREY also shows VIA's K8T890 fall behind when overclocked.
Benchmarks - F.E.A.R.
F.E.A.R.Version and / or Patch Used:
1.08
Timedemo or Level Used:
Built-in Test
Developer Homepage:
http://www.vugames.com
Product Homepage:
http://www.whatisfear.com/us/
Buy It Here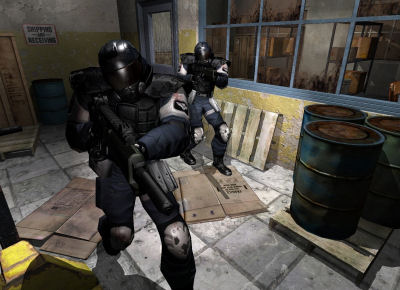 F.E.A.R. (First Encounter Assault Recon) is an intense combat experience with rich atmosphere and a deeply intense paranormal storyline presented entirely in first person. Be the hero in your own spine-tingling epic of action, tension, and terror...and discover the true meaning of F.E.A.R.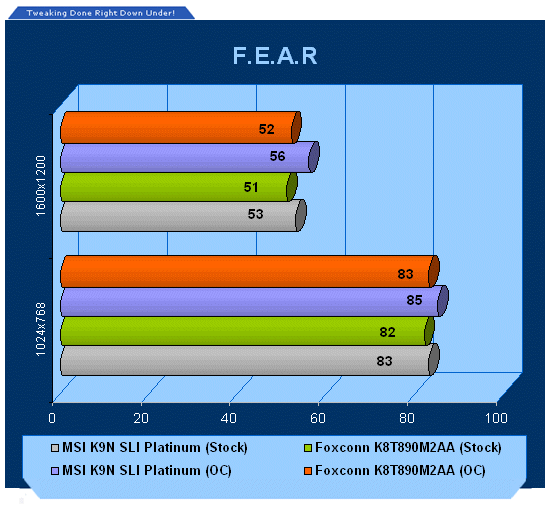 F.E.A.R. when overclocked does show a light lead to the nForce chipset but being more graphics based, we do see there is little difference.
Benchmarks - Far Cry
Far CryVersion and / or Patch Used:
1.3
Timedemo or Level Used:
Benchemall Default
Developer Homepage:
http://www.crytek.com
Product Homepage:
http://www.farcrygame.com
Buy It Here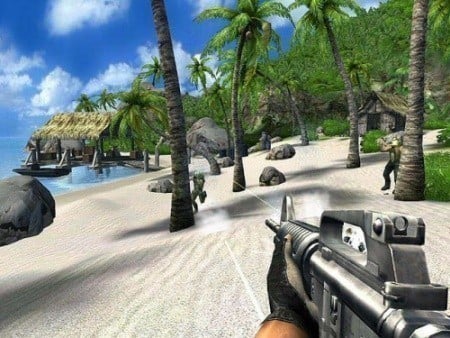 While Far Cry is now one of our older benchmarking games, it is still able to put pressure on most computers systems as it is able to utilize all parts of the system. Utilizing PS2.0 technology with the latest versions supporting Shader Model 3.0 with DX9c and offering an exceptional visual experience, there is no denying that even some of the faster graphics cards get a bit of a workout.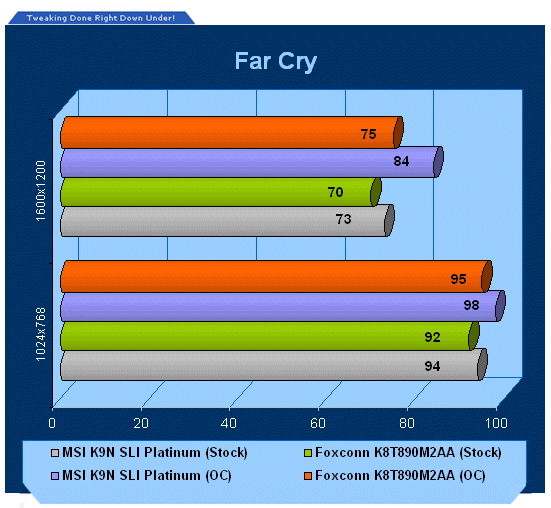 Far Cry scales well with the CPU and memory and when overclocked we see the VIA falls behind.
Final Thoughts
Foxconn really did not choose the best chipset, if they were looking for a fast performing motherboard. VIA has fallen by the wayside ever since nVidia's nForce 2 chipset made its presence felt and they really haven't recovered since.
The one saving grace this product is its price. It is very cheap compared to that of the nVidia nForce 5 series chipset, making it the choice for budget users who are thinking Sempron on AM2 and want a simple and cheap system. As this is the case, for this market segment, Foxconn will probably sell a lot of these boards. This might be the direction VIA is headed for their chipset business from now on but we do hope they come out with new chipsets which overclock and offer good performance.
Overclocking performance on this board was not impressive and with K8 you can get plenty more out of the CPU. It was simply the VIA chipset holding this thing back - so no points gained here. And the use of the older SATA gen 1 supporting Southbridge also is a disappointment.
Overall we would only recommend the Foxconn K8T890M2AA-KRS2H motherboard if you are looking to build a cheap, no thrills computer - in this area, it is actually quite good! On the other hand, if you're looking for gaming motherboard or overclocking or performance, simply turn away and pick a different motherboard, which costs more money!
- Pros
Very cheap!
Stable platform
Does overclock but not much
Good and simple layout
- Cons
Uses slower Gen 1 SATA Southbridge
Only two SATA ports
No HD audio
Very basic package and features
Performance is nothing to get excited about
Rating - 7 out to 10
PRICING: You can find products similar to this one for sale below.
United States: Find other tech and computer products like this over at Amazon.com
United Kingdom: Find other tech and computer products like this over at Amazon.co.uk
Australia: Find other tech and computer products like this over at Amazon.com.au
Canada: Find other tech and computer products like this over at Amazon.ca
Deutschland: Finde andere Technik- und Computerprodukte wie dieses auf Amazon.de
We openly invite the companies who provide us with review samples / who are mentioned or discussed to express their opinion. If any company representative wishes to respond, we will publish the response here. Please contact us if you wish to respond.