Intel's 100 Series, otherwise known as Skylake, the successor of Intel's Broadwell chips, not to be confused with Skynet and the end of human civilization, has finally arrived! The spearhead Z170 chipset are the first to make an appearance, while the embargo dates of others are drawing near as well. This year, ASRock continues its three motherboard product lines, the Extreme Series, ASRock Gaming Series and OC Formula Series.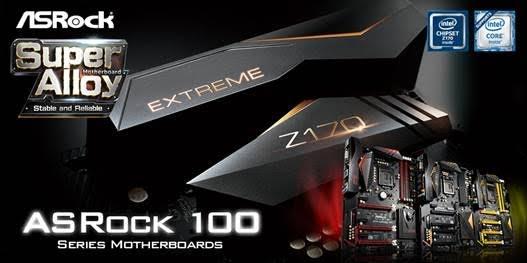 The Extreme Series includes a proud generation of high performance motherboards, specifically tailored for designers and enthusiasts, with Z170 Extreme7+ leading the battalion. This bad boy has four PCIe Gen3 x16 slots that not only support ordinary video cards, but also workstation pro video cards, such as AMD FirePro cards and NVIDIA Quadro cards. Better yet, besides the ten onboard SATA3 ports, it also comes with three SATA Express ports, and another three Ultra M.2 slots that support ASRock's U.2 Kit and Intel 750 SSDs for a monstrous PCIe SSD RAID 0 array.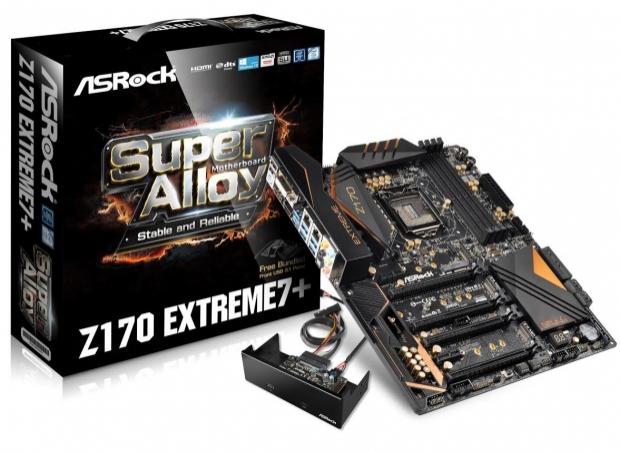 Meanwhile, ASRock Gaming Series most top tier model would be Z170 Gaming K6+. Aside from the basic PCIe Gen3 x16 slots for building CrossFireX or SLI configurations, this time the onboard audio solution has evolved into Purity Sound 3 and has unlocked the achievement "General performance: Excellent" on Rightmark, the professional audio testing tool. Another huge highlight would be the world's first and only front USB 3.1 panel, which is free bundled with all models that have a "+" in their name. SATA Express ports have been neglected since the day they arrived on motherboards, but now they've finally found a meaning for existence, and it's for installing ASRock's front USB 3.1 panel to provide a pair of Type-A and Type-C USB 3.1 ports on the front of your chassis.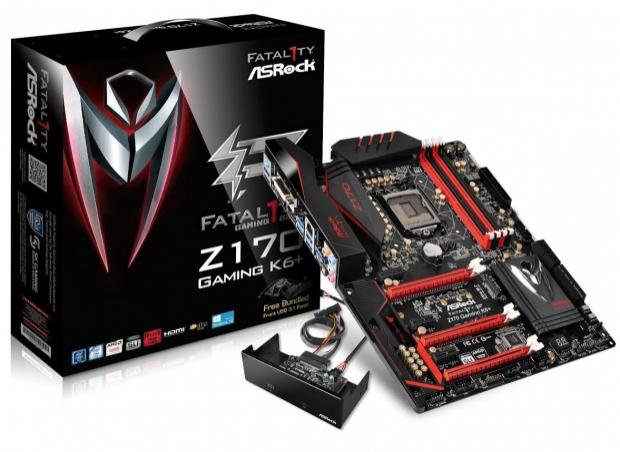 Finally, Z170 OC Formula. ASRock is still saving the best for the last, so inhale slowly and just imagine a motherboard coated in black and yellow. The board will hold unruly DDR4 DIMM slots that rocket up to over 4000MHz, and there will also be four PCIE Gen3 x16 slots and three additional Ultra M.2 slots for creating a RAID 0. If anyone ever questions you why would you even need a motherboard with such overwhelming performance? Or what applications justify for a PCIe RAID 0 array consisting seven PCIe SSDs? You simply answer, "Because others can't touch this."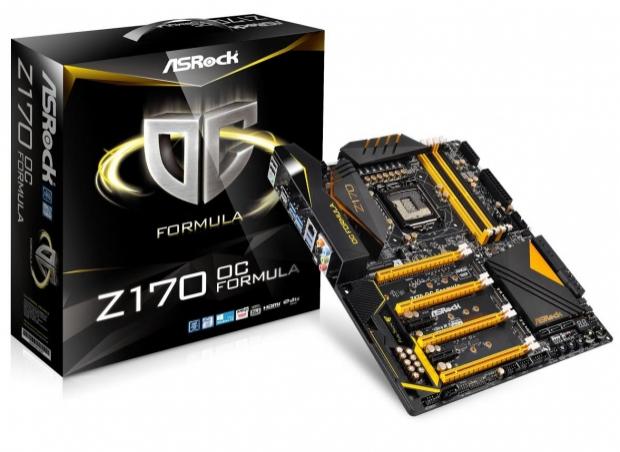 For more 100 Series motherboards, head over to:
www.asrock.com
Or visit our YouTube Channel for a taste of Z170 Extreme7+ and PCIe SSD RAID 0:
Last updated: Apr 7, 2020 at 12:09 pm CDT