As the leading gaming hardware brand, MSI is excited to launch a new, small and powerful gaming desktop PC: the MSI Nightblade MI. With a volume of only 10 liters, it's even smaller than its predecessor, the MSI Nightblade Z97/B85. Despite its nifty dimensions, the Nightblade MI houses a full sized MSI GeForce GTX 960 video card. Coupled with Intel Core technology and smart cooling solutions, the MSI Nightblade MI is an excellent choice for gaming enthusiasts around the world.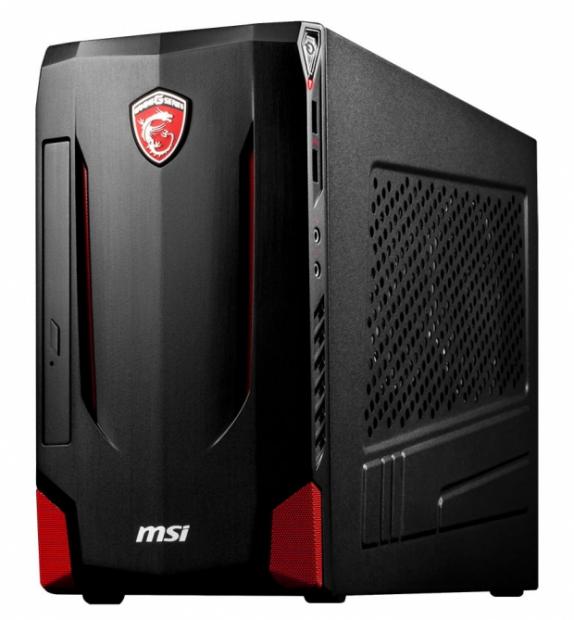 With a full sized video card, the Nightblade MI brings grand graphics for grand gamers in a small case. With a performance increase of 15% while using 41% less power compared to the previous generation, the GTX 960 provides plenty of FPS while playing games in Full HD and in high settings. To top it off, the Nightblade MI comes equipped with Intel Core technology, the latest Nahimic Sound Technology, Super speed transmission, GAMING LAN and much more.
Last but not least, the MSI Nightblade MI is equipped with the recently released Windows 10 operating system, which comes along with DirectX 12, featuring huge benefits for gamers such as faster boot-up times and cross-platform gaming. The MSI Nightblade MI is a complete and ready-to-go gaming system and will be available worldwide from the first week of August.
The lean, mean, gaming machine
Forged with passion for gaming, the MSI Nightblade MI is made for those who crave for an immersive gaming experience. With sufficient storage, proficient cooling and blistering graphics performance. Nightblade MI has all the components of a full-size desktop PC, all packed into a small and compact case of only 10 liters. With all this power under the hood, the MSI Nightblade MI will deliver top notch gaming experiences.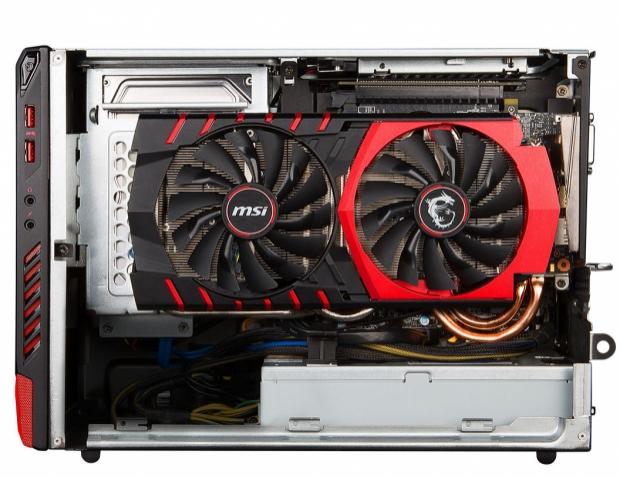 Grand Graphics for Grand Gamers
The MSI Nightblade MI may be a small system, but it still delivers powerful graphics performance. The compact case is future proof, as it has enough space for a full size video card to bring all the power that real gamers need. Gamers can enjoy all the gorgeous graphics of their favorite games in high settings.
Silent Storm Cooling
Featuring a highly efficient thermal design, the MSI Nightblade MI has two separated chambers that individually take care of the cooling of the different components within. This unique 'Silent Storm Cooling' design uses a firm heat pipe and sealed fin heat sink to ensure that the system's temperature stays perfectly cool and silent during gaming sessions, with a decrease of 9º in temperature and 8db noise reduction.
Easy access to upgradable components
For gamers who always want to get the best out of their system, the components of the Nightblade MI are easily accessible and ready to be upgraded at any time. Whether the user wants to expand storage, switch to another CPU or upgrade the video card, he can always keep the MSI Nightblade MI gaming rig up to date with the latest hardware.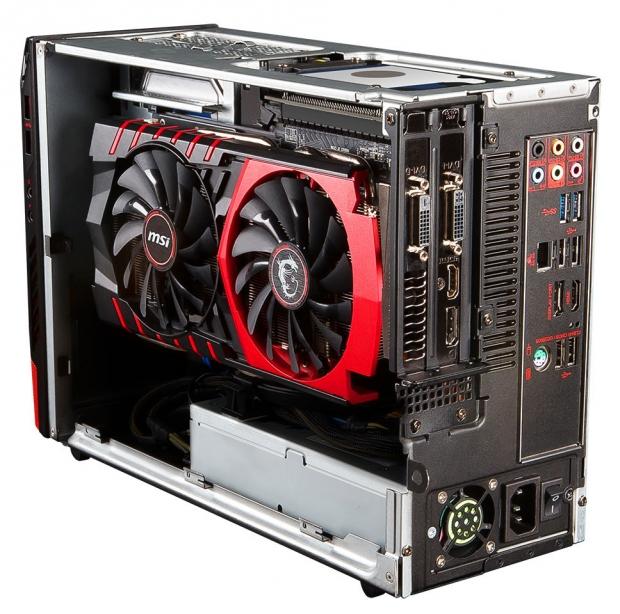 Supporting DirectX 12
The MSI Nightblade MI is the first true gaming systems that fully supports Windows 10. This means that it will take full advantage of the new DirectX 12 to take your gaming experience to the next level. You will get more FPS and smoother gameplay through CPU and GPU tweaks with DirectX 12.
Hear beyond the limits
The Nightblade MI is packed with Nahimic Sound Technology to boost the audio performance. Get immersed with high definition virtual 7.1 sound using advanced sound enhancement effects and unique features for gamers.
Last updated: Apr 7, 2020 at 12:09 pm CDT