Thonet & Vander, the German audio company that specializes in merging technology and design for state of the art sound, announces the availability of Ratsel BT Bluetooth 2.1 speaker system in the U.S. The system is composed of HDAA high density wood, an exclusive technological development by Thonet & Vander which maximizes acoustic performance. Ratsel BT, like all Thonet & Vander systems, also offers Antimagnetic Shield® technology, that blocks out external interferences. Ratsel BT defines Thonet & Vander's signature minimal distortion rate for superbly clear audio even at high volume. The system also offers Bluetooth input for wireless sound and features NFC pairing. A standalone box panel with volume, bass and treble controls, mute button and playback source selector comes with the system, along with a separate remote to control audio settings from anywhere in the room. Delivering a magnified sound and entertainment experience, Ratsel BT is available for a limited-time with $50 off MSRP for $199 at Amazon.com, among other retailers.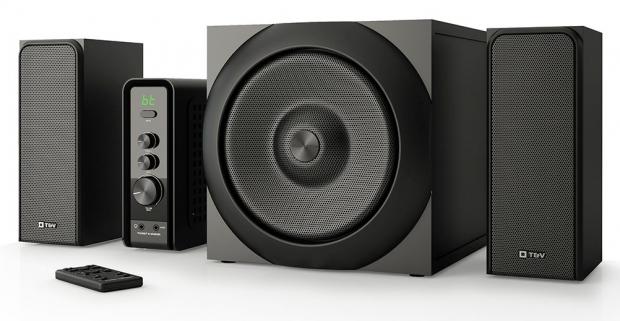 Thonet & Vander is known for unique patented technologies, and Ratsel BT boasts a few of its own. Like other Thonet & Vander speakers, Ratsel BT is self-powered and requires no additional amplifiers or receivers. Ratsel BT's subwoofer with signature Hammer Bass technology heightens the impact of low frequencies in a dynamic and deeply perceived way, allowing you to truly feel the bass exuding from the speaker.
Ratsel BT's Wider FX technology brings virtual surround sound to another level, maintaining frequency response outside of its central axis. This allows you hear strong, robust bass and enhanced, clear trebles that will immerse you in your game or music, and deliver a theater-like experience.
Thonet & Vander designed Ratsel BT with a harmony of straight and curved lines that come together elegantly to accentuate your home design. All three speakers in the system are made of lignin cane fiber, which allows for a more resistant, strong, lightweight component that optimizes the displacement of cones and improves acoustic performance.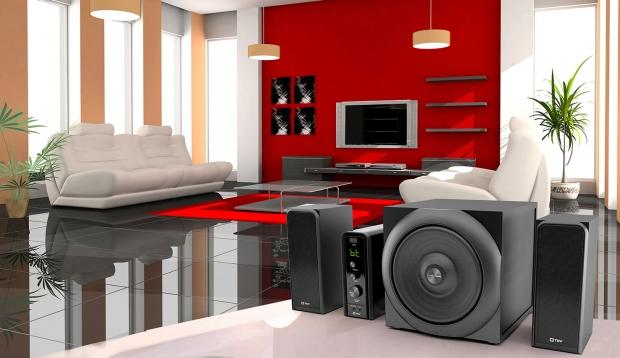 With a Dual RCA stereo input, Ratsel BT recognizes different playback devices' needs for varied types of amplification according to the intensity of its output. This ensures your sound is being played the best way possible. Devices like smartphones and tablets use input one to maximize output. For sources with strong signals like TVs, DVDs and semiprofessional sound plates, input two is used. Ratsel BT is truly adaptable to different audio sources to deliver better performance while minimizing distortion.
Specifications
Power Output: 72W (32W + 20W x 2)

Frequency Response: 30Hz-20kHz

Center acoustic box: 9.9 in. x 9.9 in. x 14.3 in.

6.5-inch woofer made of cane lignin fiber

One 0.5 inch tweeter on each satellite speaker
Ratsel BT is currently available on Amazon.com for $199 with an MSRP of $249.
Last updated: Apr 7, 2020 at 12:09 pm CDT