The world's first quantum dot desktop monitor was launched today in China thanks to a partnership between MMD (Philips Monitors) and QD Vision. The Philips 27" Full HD monitor (276E6ADS) achieves 99% Adobe RGB color, making it ideal for entertainment and gaming, as well as professional photography and design. QD Vision is demonstrating the new quantum dot monitor at booth 1025 at SID Display Week.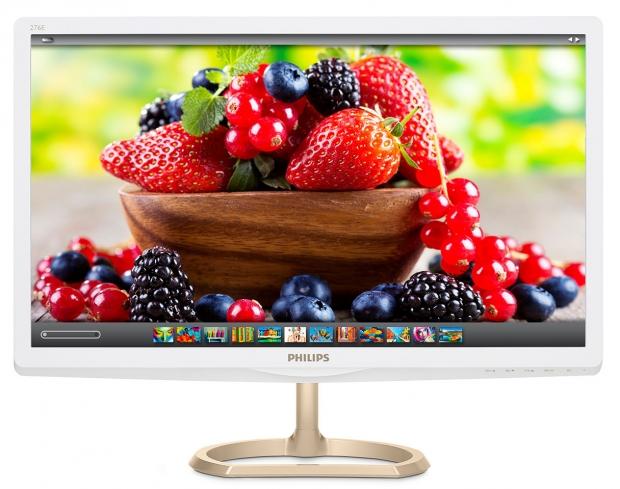 Philips' new high-performance desktop monitors use QD Vision's Color IQ optics to deliver vibrant colors and life-like images. The Color IQ quantum dot solution, coupled with full HD resolution display, produce a professional-quality display available at a price of mainstream desktop monitors. "The E6 monitor breaks new ground, delivering superior picture quality at an exceptional value," said Chris Brown, Marketing Manager at MMD for Philips Monitors "We are proud to again lead the industry - this time with the world's first quantum dot monitor - featuring Color IQ from QD Vision."
"QD Vision is dedicated to delivering the world's best color across all display types, so it makes sense we would partner with MMD to bring the first quantum dot display to market," said Matt Mazzuchi, Vice President, Market and Business Development at QD Vision. "As we continue to expand our portfolio, more consumers can experience stunning color and true-to-life images, whether they are watching a movie, editing photos, or online shopping."
According to Dr. Jennifer Colegrove, CEO and principal analyst at Touch Display Research, Inc., 51% of monitors will adopt quantum dot technology by 2025. Touch Display Research recently published their second edition of the Quantum Dot Display and Lighting Technologies and Market Forecast Report, available at www.touchdisplayresearch.com.
The E6 line of monitors (Model 276E6ADSW) is available now in China, and will be available in Korea, Europe and US before mid-2015.
Last updated: Apr 7, 2020 at 12:09 pm CDT