Up to now, absolute noiselessness combined with compact dimensions meant sacrificing computing performance. Whenever high performance was called for, an active cooling system always had to be fitted. Shuttle now makes a difference and demonstrates that fanless computers and speed are no longer mutually exclusive.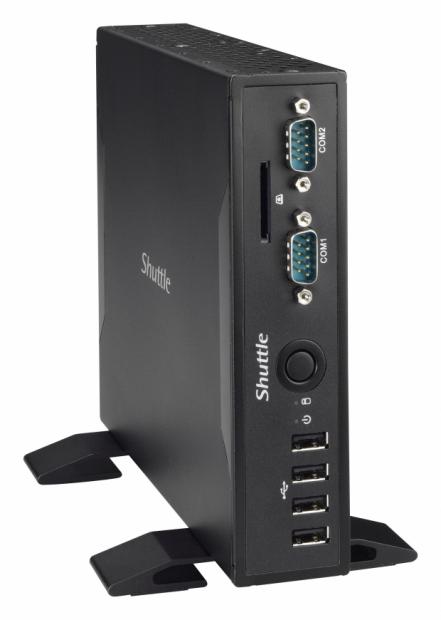 Shuttle is adding three new models to expand its DS series in one fell swoop. The existing DS57U is now complemented in European stores by the DS57U3, DS57U5 and DS57U7 all with soldered Intel Core i3, Core i5 and Core i7 processors. The four models, all in black, are based on 14 nm Broadwell micro-architecture, featuring extremely low energy consumption and an improved graphics unit.
With ultra-slim dimensions of 20 x 3.95 x 16.5 cm (DWH), the new models offer room for up to 16 GB of energy-efficient 1.35 V DDR3L memory on two SO-DIMM sockets. One 2.5" SATA drive with 6 Gbit/s can be installed, while a mini-PCI Express slot can be fitted with an mSATA SSD. A second mini-PCI Express slot has already a WLAN module built in. The outside of the steel case sports two Gigabit Ethernet interfaces with Intel controllers, 2x USB 3.0, 4x USB 2.0, audio ports and a card reader. The additional two serial interfaces and remote power-on connector ensure that the PCs can even be professionally used when the computer itself is not directly accessible.
There is also a DisplayPort connector and an HDMI port for monitors and TVs. As the DS57U3, DS57U5 and DS57U7 have an integrated Intel HD Graphics 5500, complex content including 2160p (4K) can be played back at full 60 Hz through the DisplayPort.
"After the successful launch of the DS57U in February this year, we are now launching three more models that are currently unrivalled on the market in terms of performance, silence and durability," states Tom Seiffert, Head of Marketing & PR at Shuttle Computer Handels GmbH.
"Fanless PCs combined with Intel Core processors in this form will be hard to find elsewhere."
The new models can be operated in various positions, e.g. space-saving on the pedestal supplied, lying flat on a desk or installed on suitable surfaces or monitors with the VESA mount provided. All models are approved for operation at ambient temperatures of between 0 and 40 °C.
Shuttle's recommended retail prices are 402.00 EUR for the Barebone DS57U3, 519.00 EUR for the DS57U5 and 673.00 EUR for the DS57U7 (all ex VAT). The machines featured in this press release are available from specialist retailers across Europe as of now. Initial shortages of the DS57U7 may occur.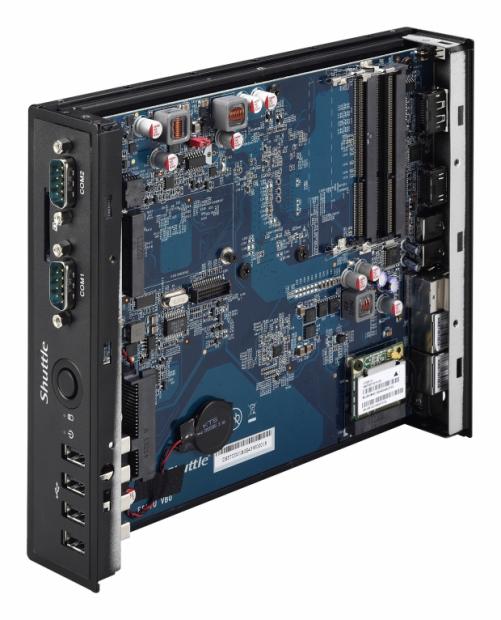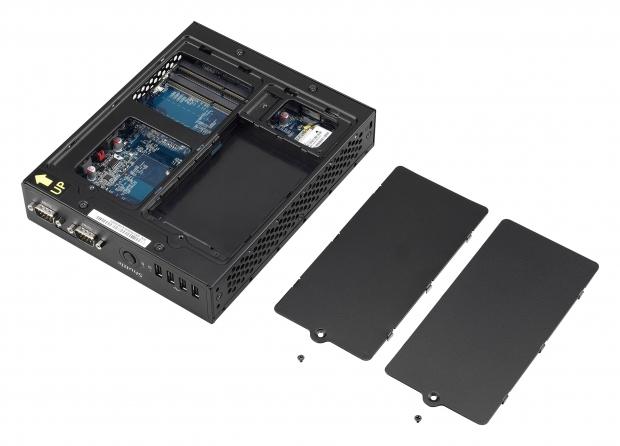 Last updated: Apr 7, 2020 at 12:09 pm CDT