ADATA® Technology, a leading manufacturer of high-performance DRAM computer memory modules and NAND Flash application products, has received the prestigious COMPUTEX TAIPEI Best Choice Award 2015 by matching extremely eye-catching design features with superior performance. Thanks to advanced R&D, innovation and rigorous quality control, ADATA's HD720 External Hard Drive stands well above other competitors' offerings.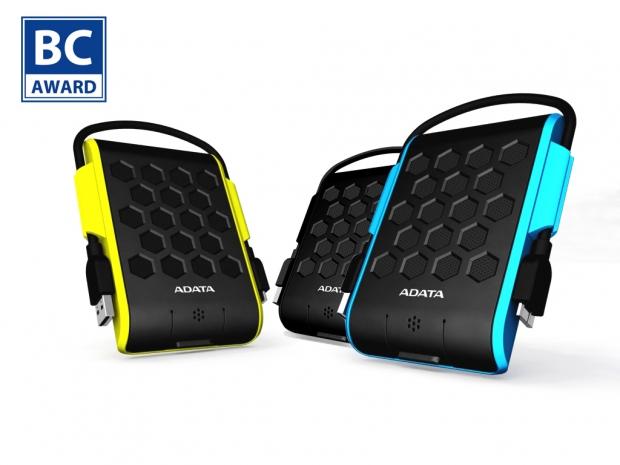 Rugged Looks Meet High-Tech Innovation
By combining its rugged great looks with many high-tech features, ADATA's HD720 Waterproof / Dustproof / Shock-Resistant USB 3.0 External Hard Drive garnered this year's Best Choice Award. Designed especially for the rugged lifestyles of active users, the HD720 delivers data storage and restoration over an ultra-fast USB 3.0 SuperSpeed connection while safeguarding your files with tough multilayered construction and ADATA's unique G Shock Sensor Protection. The HD720 is IP68 certified for water submersion and dusty environments, and has passed the stringent MIL-STD-810G 516.6 drop test also. To offer even more security, the HD720 comes with free software "HDD Password Tool" to stop unauthorized access to your sensitive data. Users can choose an HD720 that comes with 500GB, 1TB, or 2TB capacities.
About the COMPUTEX TAIPEI Best Choice Award
The Best Choice Award was established in 2002 as one of the honors bestowed by the world's 2nd largest (largest in Asia Pacific) ICT procurement platform - COMPUTEX TAIPEI. The award focuses at Functionality, Innovation and Market Potential as the main judging guidelines.
Last updated: Apr 7, 2020 at 12:09 pm CDT