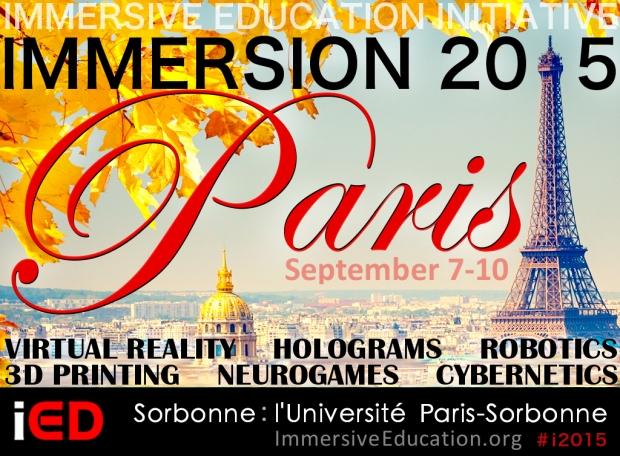 The Immersive Education Initiative today announced that Aaron E. Walsh, founding director of the organization and Boston College faculty, will deliver the opening keynote address at IMMERSION 2015 in Paris this September. Walsh, a world-renowned expert in immersion and immersive technologies, coined the term "Immersive Education" and established the field of Immersive Education.
Named one of the most innovative people in the Information Technology (IT) industry by Computerworld, the premier source of news and analysis for the IT industry, Walsh has been featured in a number of leading technology and mainstream publications, including Newsweek and Newsweek International.
He has been featured by Entrepreneur magazine, CBS Interactive's business technology news service, and was recently interviewed by Larry King about the staggering applications of 3D printing and the technology's potential to change the world - for better and worse.
His opening IMMERSION 2015 keynote address, The Age of Immersion, will address the personal and cultural impact of immersion and immersive technologies such as Virtual Reality (VR), Augmented Reality (AR), simulations, video games, neurogaming, immersive caves and domes, 3D printing and robotics. His provocative keynote will shine a light on "Immersive Illness," a term that describes mental health issues (such as addiction, alienation, and mental schisms) that may be exhibited by a certain percentage of the population upon prolonged exposure to immersive experiences.
Disney, Google, Smithsonian, and the United States Department of the Interior (DOI) National Parks Service keynotes and workshops will compliment Walsh's opening address at IMMERSION 2015.
For more information visit http://summit.ImmersiveEducation.org
Last updated: Apr 7, 2020 at 12:09 pm CDT