Grovemade, a leading designer of handcrafted wooden and leather accessories, today introduced a Trackpad Tray, a modern way to protect and display Apple's Magic Trackpad. It is expertly carved from solid wood, reinforced with sturdy aluminum, and lined with soft cork to keep Apple's Magic Trackpad in place. The Trackpad Tray is able to store extra batteries, paper clips, and other diminutive items for increased workspace storage.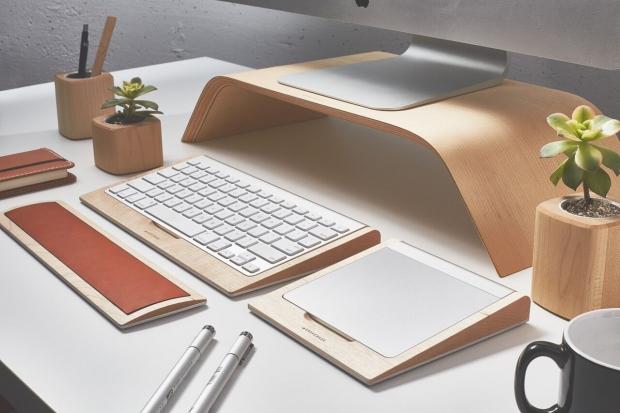 Grovemade's Trackpad Tray works in unison with the Keyboard Tray, complementing the Desk Collection by bringing order and design continuity to workspaces. Available in Maple and Walnut, each Trackpad Tray undergoes a multi-step process of hand-sanding and an application of vegetable-based oils for a finish that further exposes the natural beauty of the wood. Compatible with Apple's Magic Trackpad, Grovemade's Trackpad Tray retails for $59 and is available at www.grovemade.com.
"Trackpad trays are typically an overlooked desk accessory and we wanted to change that by crafting a tray that increases function, allowing users to easily click, scroll, and swipe without disturbing the trackpad," says Ken Tomita, Grovemade's co-founder. "By breathing life into our workspaces with the ever-expanding line of accessories available for the Desk Collection, we motivate ourselves to stay focused and organized to reach our highest potential!"
The Trackpad Tray is part of an existing line of desk accessories including a Laptop Stand, Monitor Stand, Keyboard Tray, Desk Lamp, Mouse Pad, Wrist Pad, Pen Cup, Planter, and Paper Clip Holder. For more information about Grovemade or to view their entire product line, visit www.grovemade.com.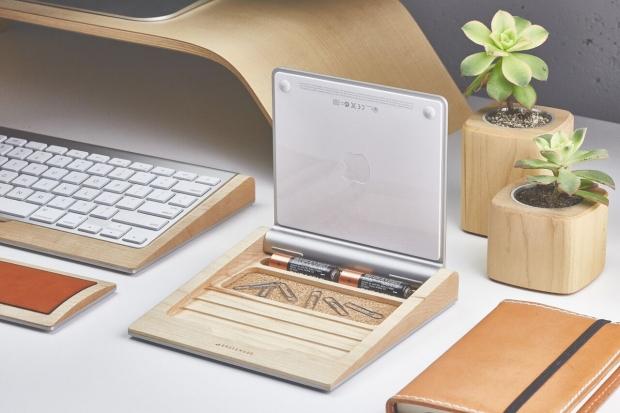 Last updated: Apr 7, 2020 at 12:09 pm CDT