NSW, Sydney - May 21, 2015 - ViewSonic Corp., a leading global provider of visual solution products, introduces its whole new LightStream Series featuring SuperColor technology for higher brightness levels and a true-to-life image projection in a sleek new form factor. These LightStream projector series also feature the exclusive SonicExpert technology and SonicMode sound system delivering higher volume and the absolute best-in-class sound quality that is perfect for users in small and medium-sized businesses.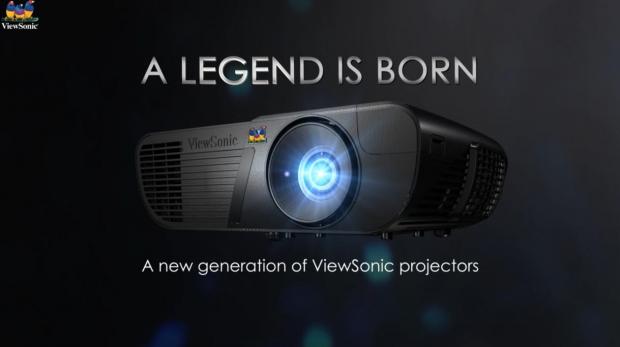 "Our new generation of LightStream projectors demonstrate ViewSonic's continuous dedication to lead the visual display industry with innovative and feature-rich digital projectors that ranges from affordable entry-level to advanced projection solutions," said Max Hsu, PM Director for ViewSonic Asia Pacific. "ViewSonic LightStream series feature a stylish design and an exclusive audio-visual technology to deliver excellent colour and more brightness than ever possible in this class of projectors. ViewSonic will expand the LightStream series with a more innovative design and embedded smart functions in second half of 2015 to suit every customer's need."
Following a groundbreaking proprietary speaker transducer and chamber re-design, the LightStream projectors deliver full-range sound 20Hz - 20KHz for presentations or off-the-clock home entertainment. The compact speakers provide great quality sound with the best-fit Sound Response Curve, and high efficiency of transferring electric power to sound power. The 2-watt Cube speakers are powerful enough to fill your meeting room with wall-to-wall sound - an improvement over the speakers of competing products in the same class. The advanced PJD6 series projectors, equipped with 10-watt Cube speakers, also come with ViewSonic's SonicMode presets to deliver optimised audio performance for different scenarios.
ViewSonic's proprietary SuperColor 6-Segment Color Wheel maximises brightness increased by 15% or more with the highest color saturation over others in the same class and ensuring that users enjoy realistic and accurate colours. With an exclusive colour wheel design and dynamic lamp control capabilities, SuperColor Technology projects images with reliable and true-to-life colour performance, in both bright and dark environments, without sacrificing image quality. Striking an ideal balance, ViewSonic's SuperColor 6-Segment Color Wheel decreases the white segment that may cause washed out images, while increasing the yellow and cyan segments - for images that are both exceptionally bright and well-saturated.
Furthermore, the new ViewSonic LightStream series come in an impressive style combined with an intuitive interface, a sleek rear cover, and hidden compartments for a seamless, clean profile. LightStream projectors are easily identified by their unique dot texture and hair-line surface, while the brushed pattern prevents fingerprints and scratches. This clean, modern projector design makes a nice addition to any sophisticated atmosphere.
The new LightStream series projectors are now available with RRP ranging from $599 (AUD). For more information about ViewSonic LightStream series projectors, please visit www.viewsonic.com.au/LightStream or follow ViewSonic on Facebook.
Last updated: Apr 7, 2020 at 12:09 pm CDT