VisionTek Products LLC, (VisionTek) http://www.visiontek.com, a leading manufacturer of award-winning, high-performance upgrades and accessories for PCs and Macs, today announced the new VisionTek DriveXpander 2.5" drive expansion slot adapter. Designed to fit any full-sized PCI or PCIe expansion slot, the DriveXpander enables data transfer speeds up to 600MB/s from bare drives with nearly any Windows based PC desktop or OS X based 2006-2012 Mac Pro.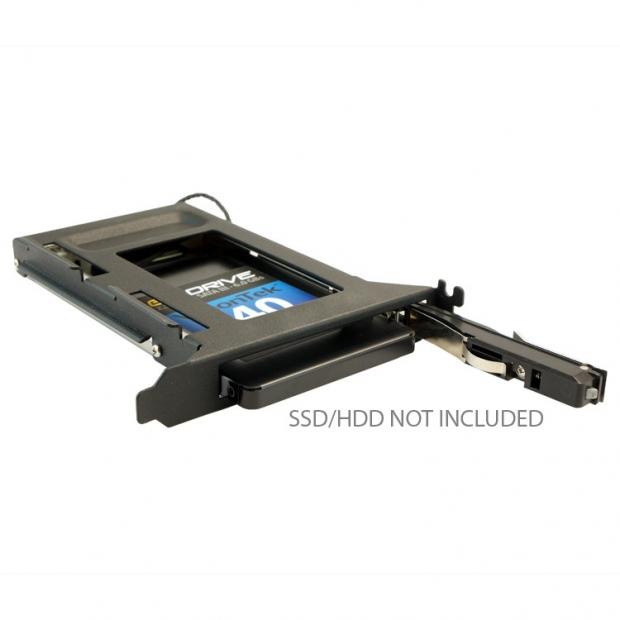 The DriveXpander increases the functionality of a PC or Mac Pro by:
adding additional storage capacity up to 2TB when internal bays are filled or are not accessible.

offering quick and easy bare drive status verification.

providing individual drive access from a storage array with minimal or no system down time.

enabling removable storage to be added to the rear of a system - especially handy for HTPCs - where it is less noticeable or accessible to unauthorized users.
Add A New Drive in Three Easy Steps
The DriveXpander eliminates the need for an external enclosure or power adapter for truly tool-free and screw-less drive use. After an easy, two minute installation, users can read and write a 2.5" SATA I/II/III hard drive or solid state drive sized 7mm to 9.5mm by simply:
opening the drive access lever on the DriveXpander,

gently inserting a drive until resistance is felt,

and closing the DriveXpander's drive access lever to fully insert and connect drive.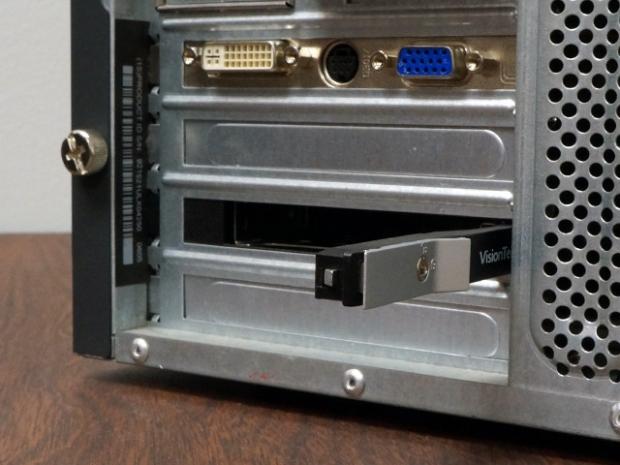 Custom Adapter Assures Perfect Fit with Any Expansion Slot
Unlike other hot-swap drive adapter designs that only work with PCI slots, the DriveXpander includes a custom PCIe slot stability adapter for a snug, secure fit on either expansion slot type.
Patented Design Assures Trouble-Free Use
The DriveXpander features a patented non-scratch SATA (NSS) connector that makes a direct connection with a drive's connector leads so users can install and eject a drive over 50,000 times with confidence. A perforated backplate and open cage design also ensures trouble-free drive use by providing effective passive drive cooling.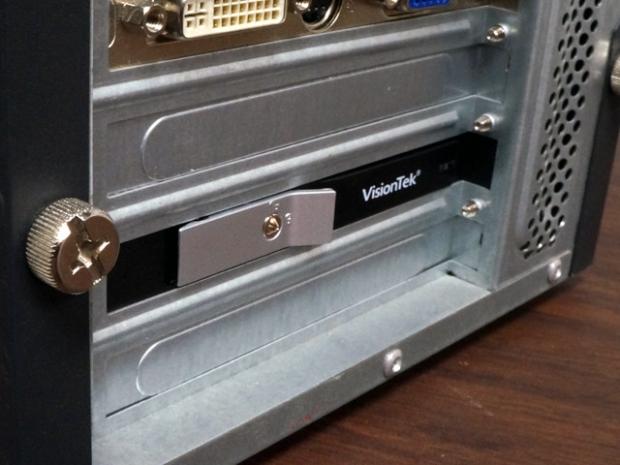 Lockable Access Panel Prevents Drive Theft
To prevent unauthorized removal of an installed drive, the DriveXpander features a special shaped key lock to provide peace-of-mind long-term drive installation.
Pricing & Availability
The $19.99 MSRP DriveXpander includes all data and power cables required for Plug and Play operation and is available immediately directly from VisionTek, select e-tailers such as Amazon, Tiger Direct, and Dell; and national distributors such as Ingram Micro and D&H.
Last updated: Apr 7, 2020 at 12:09 pm CDT