MSI is excited to announce the release of an all-new All-in-One PC, suitable for both commercial industries and home entertainment usage: the MSI AP16 Flex. The MSI AP16 Flex is world's first convertible 10-point touch controlled All-in-One PC that can be used in a stand mode, hanging mode or flat mode. The AP16 Flex's unique rotating kickstand can be flipped back 90 degrees to act as an upright stand for use as an All-in-One PC or attached to wall or cabinet for use as a large multimedia device. It comes with a 15.6" LED backlit display and inherited the stylish design of MSI's Professional Series of All-in-One PCs, with a black border and hair-line surface treatment.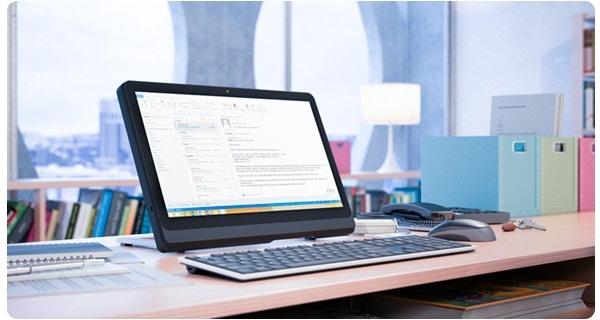 The AP16 Flex may be 15.6" inch in size, but is equipped with desktop hardware, making it a portable but also a high performance PC. Based on a 10W Quad Core Processor by Intel, this All-in-One PC delivers decent computing power while saving energy at the same time. On top of that, the AP16 Flex is fan-less, which creates a silent working environment. General availability is expected by late February 2015.
The most versatile All-in-One PC
The MSI AP16 Flex subverts the traditional All-in-One PC into a 3 in 1 mode: standing, hanging and flat mode. The MSI AP16 Flex's display can be flipped 90 degrees and combined with its auto-rotating functionality the AIO PC can be used in many different environments in numerous ways. The AP16 Flex brings a new level of commercial and home PC entertainment experience.
Supreme power saver
Thanks to its fanless design, LED backlit display and the implementation of an efficient but capable 10W Intel J1900 desktop Quad Core Processor combined with the support for Intel Ready Mode, the AP16 Flex is an excellent choice for those who care about silent working environments and power efficiency.
10-Point touch control
The AP16 Flex features both USB 2.0 and USB 3.0 ports, of which one is supporting Super Charger technology, to charge mobile devices such as tablets and smartphones in a short timeframe. Featured with a 10-point touch display, the AP16 Flex meets the needs of commercial markets requiring easy navigation and fast commands for touch applications and multi-media software.
MSI Star Voice Control (optional)
MSI's optional voice controlling software 'Star' - with which the user can wake the PC, open email & browser, listen to music or turn the PC into sleep mode - will make the MSI AP16 Flex a suitable device for any place at home.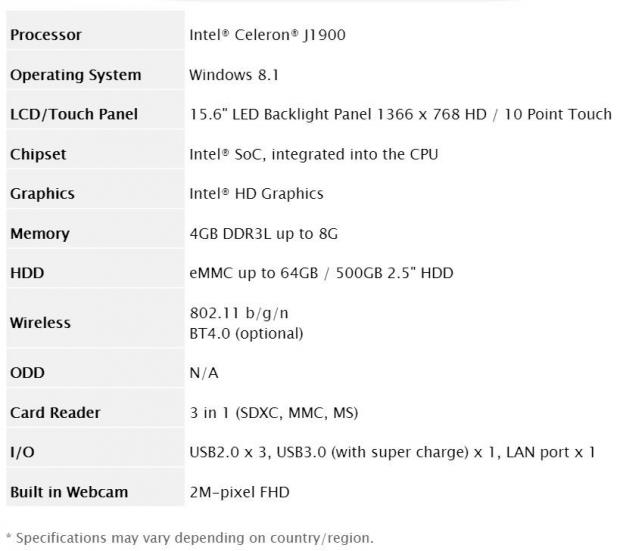 Last updated: Apr 7, 2020 at 12:09 pm CDT