ASUSTOR Inc., a leading innovator and provider of network storage solutions, will be showcasing its innovative NAS products for four straight days starting from today, at CES 2015 at the Trump International Hotel. ASUSTOR will be exhibiting its cutting-edge 70, 51 and 50 series NAS devices and exclusive ADM 2.3 operating system featuring all new functionality including multimedia, surveillance, business management and data protection applications. ASUSTOR's 70 series devices come with powerful high performance processors combined with ASUSTOR's multimedia technology that make it the only NAS devices in the industry capable of outputting 4K ultra high definition videos directly from the NAS.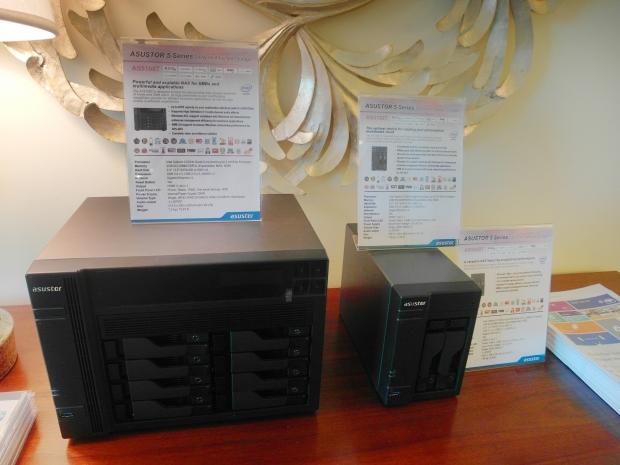 From inception, ASUSTOR's revolutionary design concepts, have allowed it to launch the ASUSTOR Data Master (ADM) NAS operating system. ADM is the first NAS OS designed around the use of Apps. It offers users an easy and intuitive experience along with the ability to expand functionality via add-on Apps. At their convenience users can browse through and download any Apps that peak their interest from App Central, exploring the unlimited potential of ASUSTOR NAS devices while creating a personalized NAS device for themselves.
ASUSTOR NAS Multimedia Applications
ASUSTOR NAS devices come equipped with HDMI output ports allowing users to easily create a multimedia entertainment center. The meticulously crafted ASUSTOR portal is a dedicated HDMI application that gives users access to the ADM management interface, XBMC 13 multimedia player app and Chrome web browser from the convenience of their TV. After installing ASUSTOR Portal, users will be able to directly play multimedia from the NAS on their TV and also experience a unique PC-less usage environment. ASUSTOR 70T series also supports 4K ultra high definition output while ASUSTOR 3 series have newly added transcoding functionality that allows conveniently perform transcoding tasks in the background.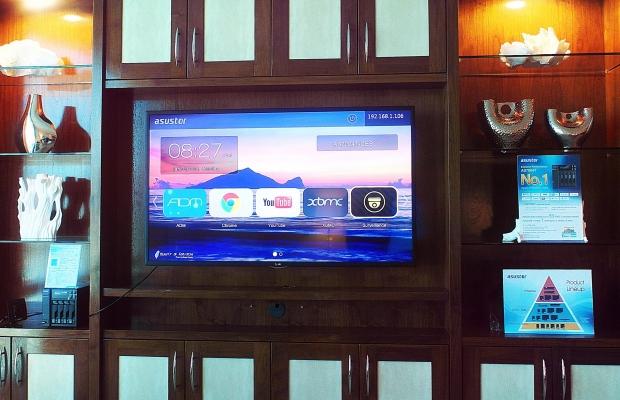 Other multimedia applications include iTunes Server, UPnP Media Server, MiniDLNA, SoundsGood, Photo Gallery, Spotify, PPSSP, and the newest LooksGood App which allows users to directly play videos from their NAS and stream digital TV directly from a Web browser.
ASUSTOR Surveillance Center
ASUSTOR Surveillance Center was developed in-house by ASUSTOR and is available free of charge. Users can use Surveillance Center to turn their NAS into an NVR (Network Video Recorder), allowing them to keep an eye on their most critical assets. Surveillance Center also provides users with 4 free IP camera channels. When creating their surveillance system, users can also choose from over 500 different compatible camera models or use cameras that meet the ONVIF Profile S standard. Additionally, Surveillance Center exclusively supports local output functionality allowing users to output high definition surveillance feeds directly to HD ready TV and monitors.
Comprehensive cross-platform support is also provided, allowing both Windows and Mac users to use familiar web browsers to access their surveillance feeds. Furthermore, ASUSTOR also offers the free AiSecure mobile app that gives users access to all their surveillance feeds while on the go. The newly added interactive electronic maps provide a visual method for administrators to get an overall view of all IP cameras being deployed in large scale surveillance environments, allowing them to quickly get a handle on the current situation. When an event occurs, it will instantly appear on the map interface. Administrators can then decide on the type of action to take, effectively limiting the potential damage that could happen.
ASUSTOR will also be giving a preview of the following brand new functions:
All new event action rules: Administrators can schedule or predefine event action rules to automatically complete a diverse range of tasks.

Enhanced permissions management: Administrators can create and define different roles and then assign them to users accordingly, providing for flexible access rights management.
Last updated: Apr 7, 2020 at 12:08 pm CDT