Panasonic announced it is expanding the scope of the U.S. recall Panasonic voluntarily previously put in place of battery packs included with the Toughbook H2 rugged tablet PC and those sold separately or as a result of servicing. The expanded recall includes Toughbook H2 battery packs manufactured between June 2011 and September 2012, following a recall announced May 28, 2014 covering battery packs manufactured between June 2011 and May 2012. The batteries are being recalled due to a rare possibility of overheating or igniting due to a manufacturing condition, although there have been no reports of fires nor injuries in the United States as a result of a faulty Toughbook H2 battery pack.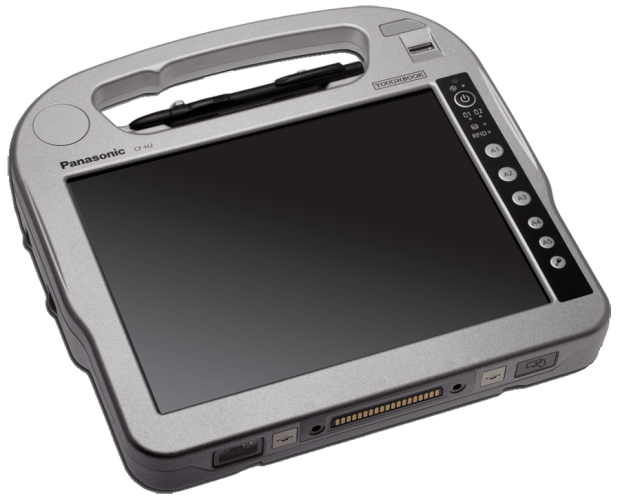 Customers can check the model number and manufacturing lot number of their battery packs to determine whether they are included in the recall. Please note that there are two battery slots, located on the left and right sides of the PC. Only battery packs showing both numbers need to be replaced.
Applicable battery pack model number: CF-VZSU53AW

Applicable manufacturing lot numbers: Beginning with B, C1, C2, C3, C4, C5, C6, C7, C8, C93 C94, C96, C9C, C9J, C9K
The CF-VZSU53AW battery pack has a shape identical to the battery packs for the Toughbook H1 and Toughbook U1, and it may also be in use with those models. Please check the battery pack of your Toughbook H1 or Toughbook U1 as well if you have ever replaced the battery pack.
Those with affected devices should shut down the PC and remove the battery pack, and contact Panasonic Customer Support at (855) 772-8324 (option 1 for laptops) or H2BatteryProgram@us.panasonic.com for free replacement. For more information, visit http://pc-dl.panasonic.co.jp/itn/info/announcement.html.
Last updated: Apr 7, 2020 at 12:08 pm CDT